Warm, windy and dry conditions will continue across areas in the Southwest over the next few days, yielding the risk for elevated fire concerns. A Red Flag Warning has been issued for areas shaded in pink for Thursday.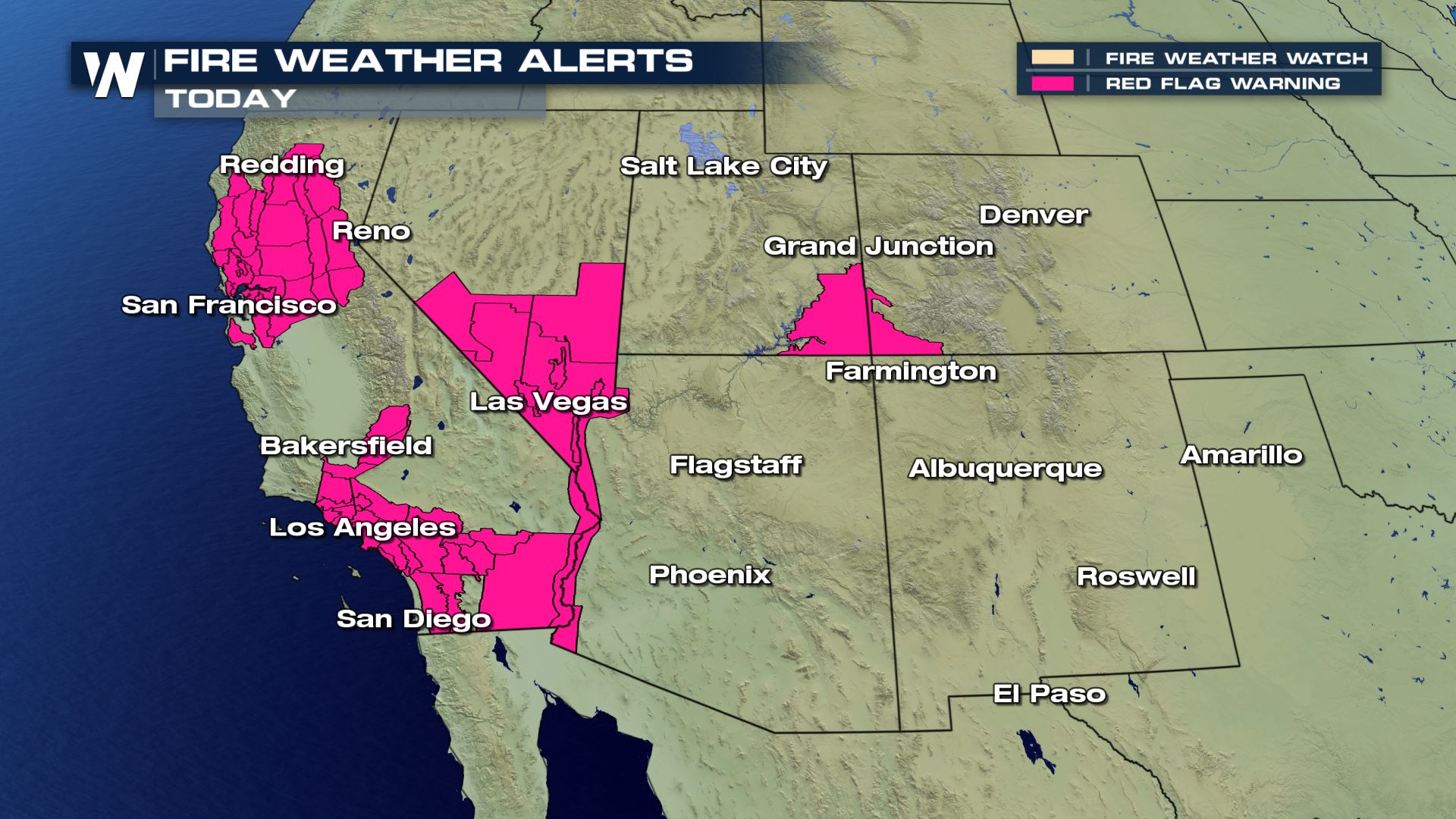 Areas of concern have been included under elevated, critical to a few pockets of extreme fire conditions that will likely continue into the weekend.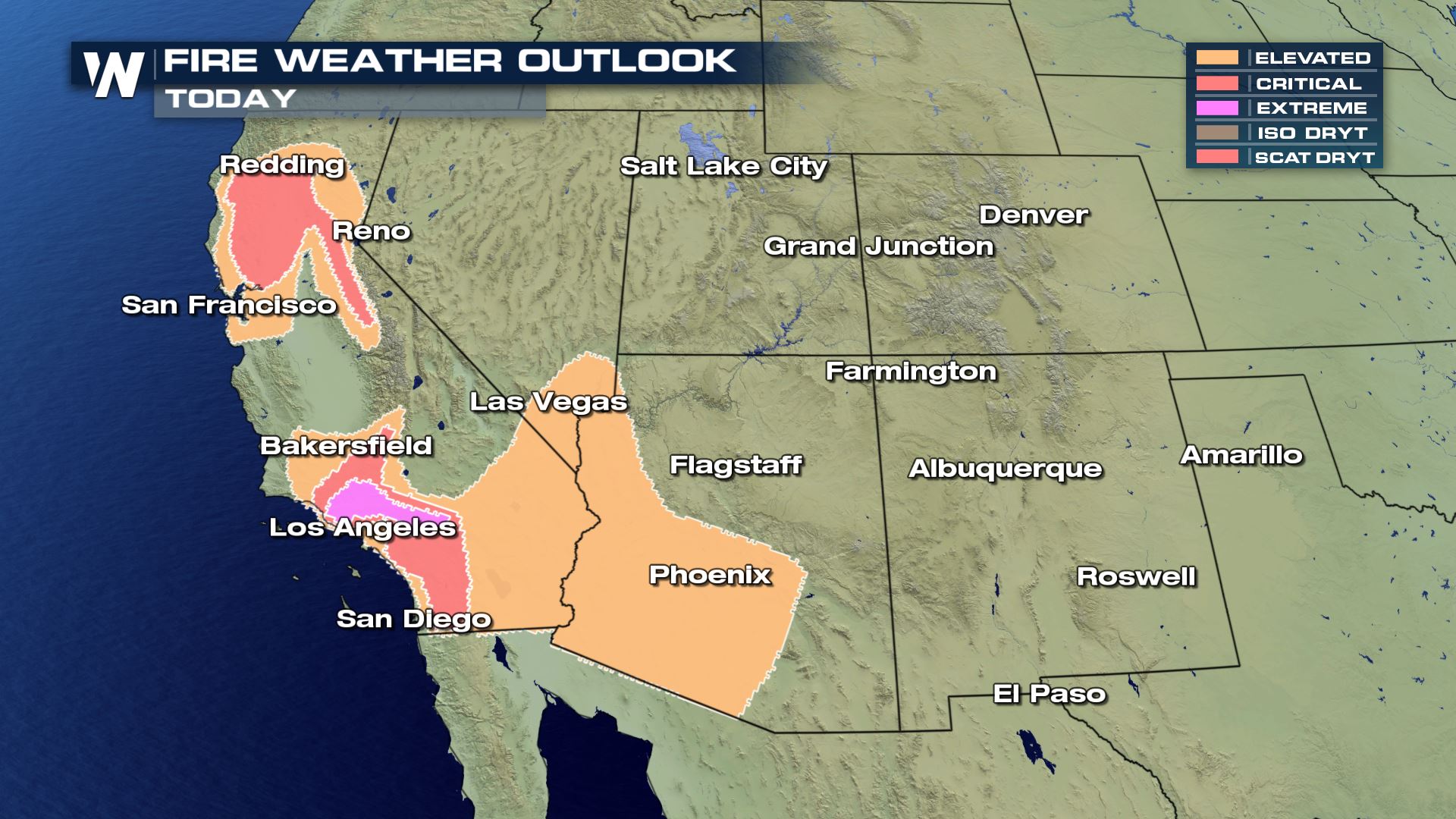 Widespread wind alerts have also been issued in the forewarned locations. Possible wind gusts nearing 50 – 60 MPH will remain in the forecast, continuing to dry out the area and keeping the elevated fire risk in the forecast.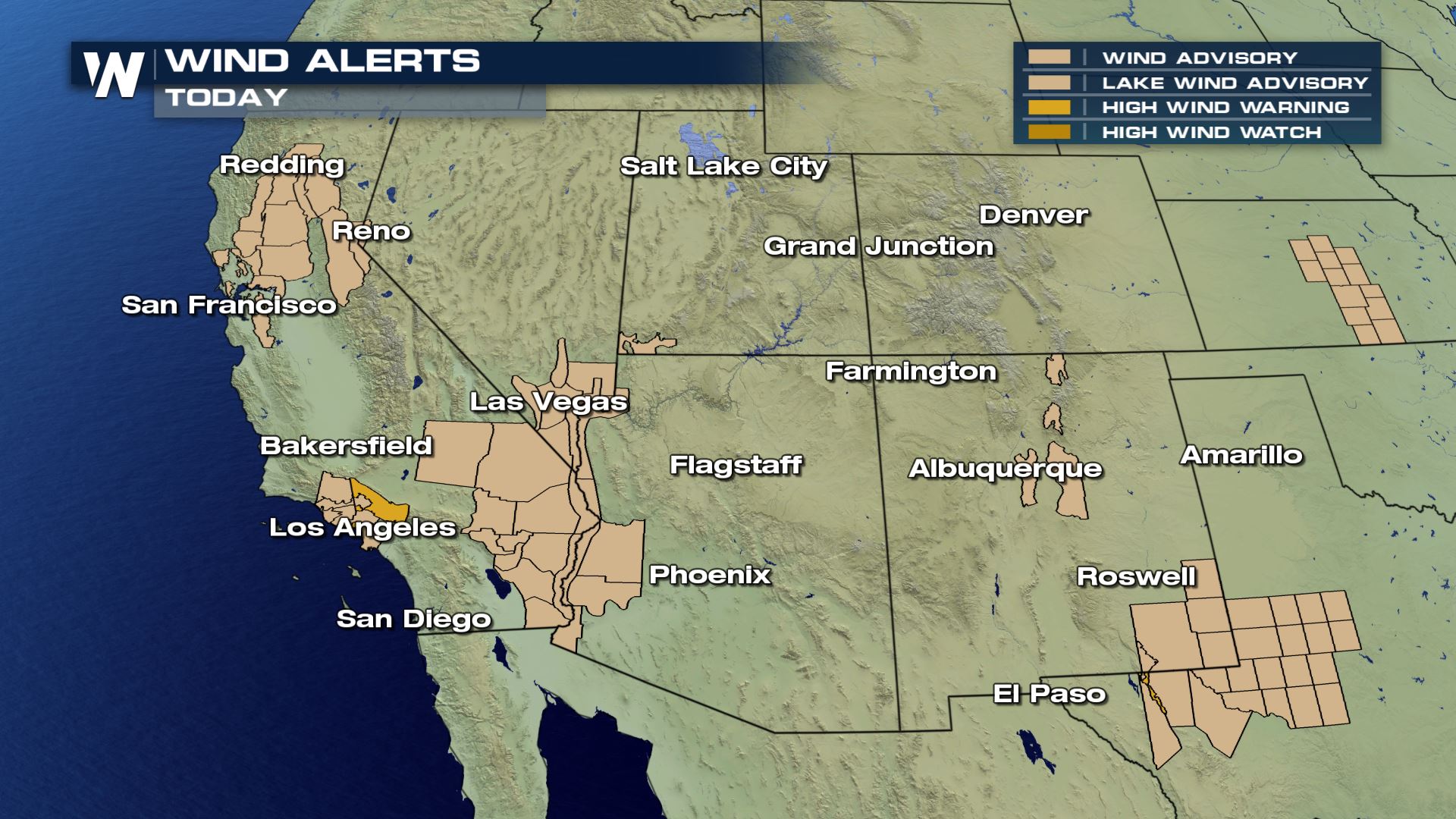 Dry, downsloping winds, or Santa Ana winds, will funnel through the California canyons due to a strong ridge of high pressure located to the northeast of the warned areas. This will continue to enhance the dry air into the region, adding on to the fire risk.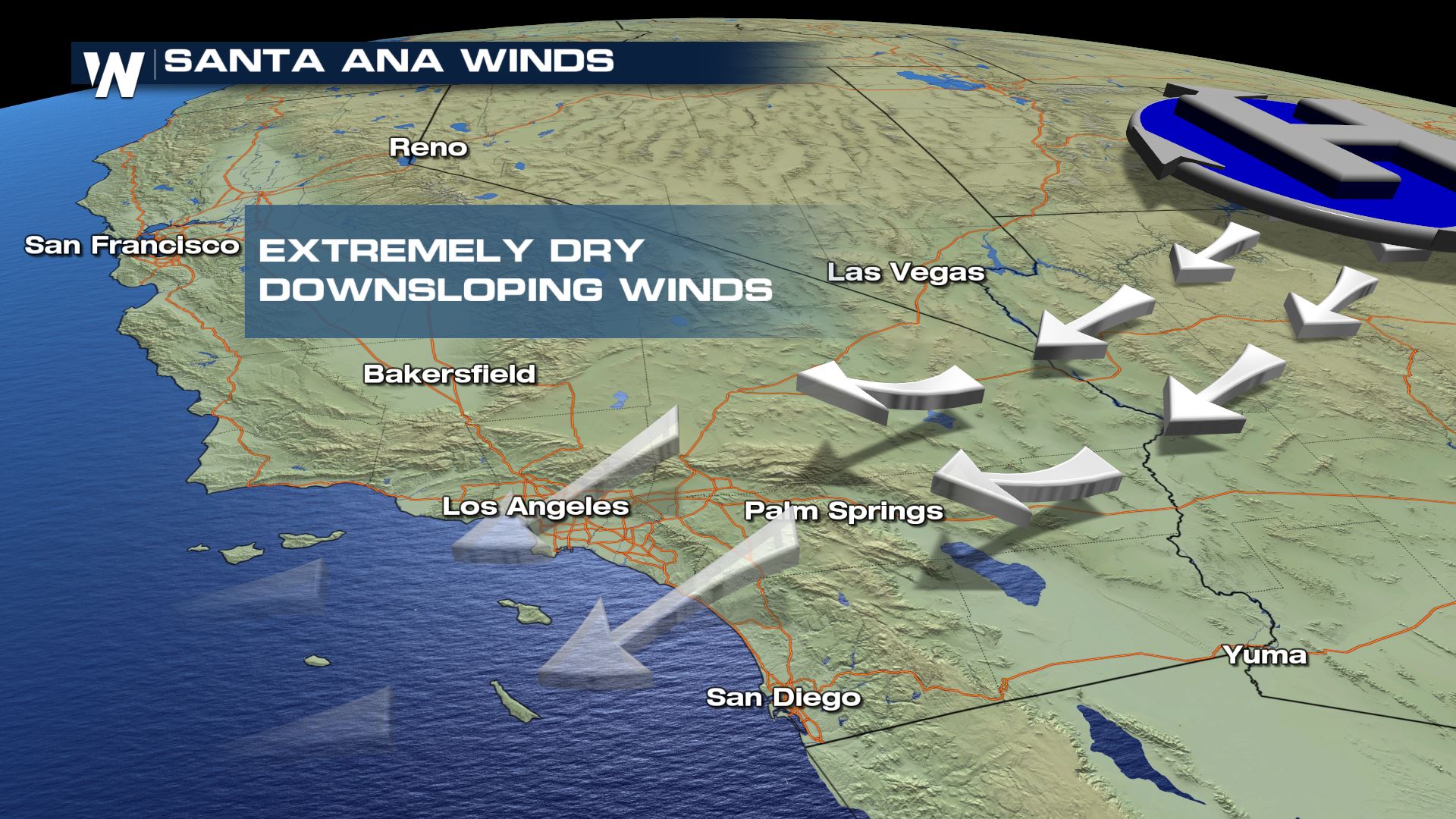 Listed below are the combination of factors that will likely lead to the threat of spreading wildfires.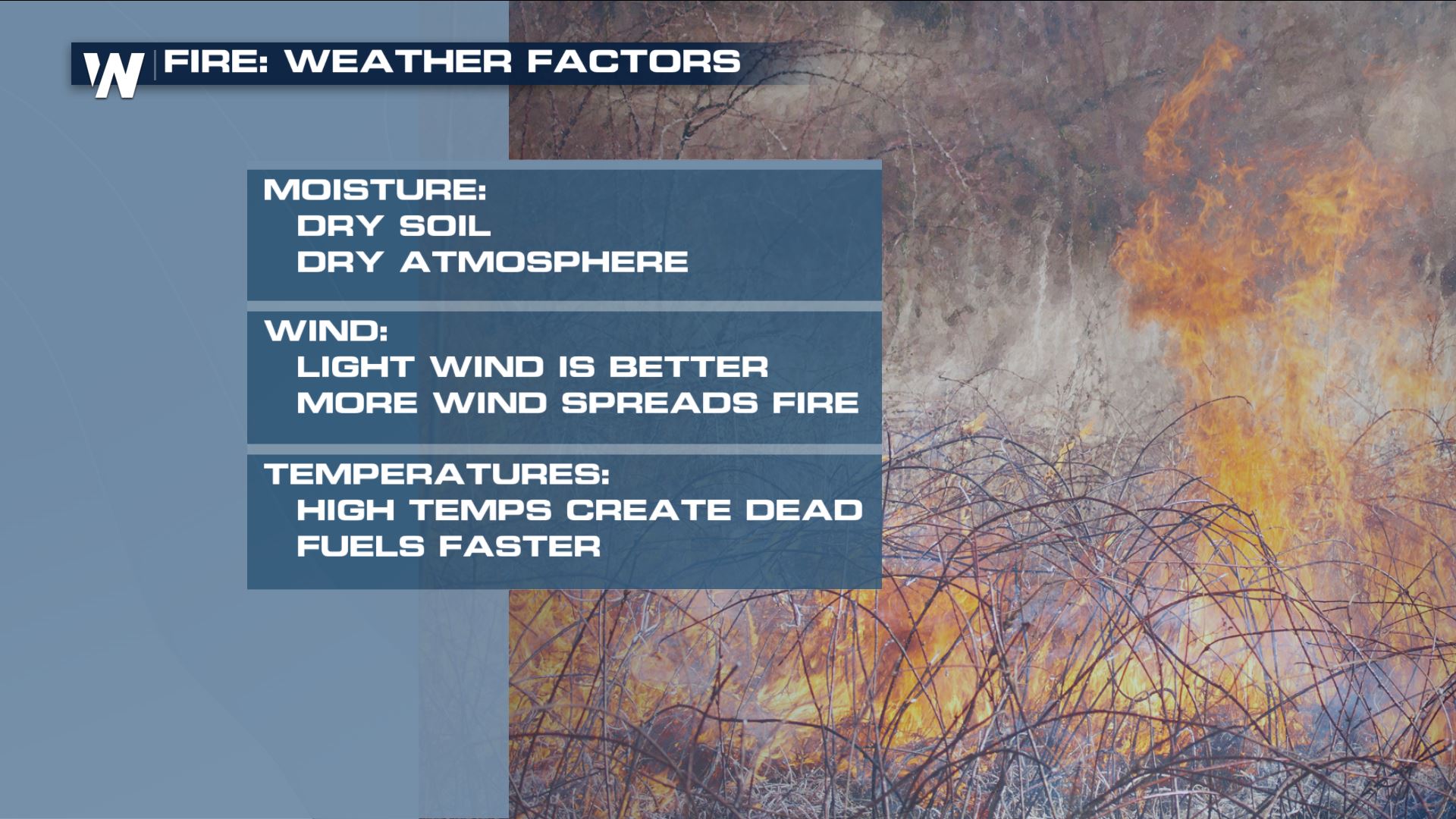 Afternoon high temperatures both Thursday and Friday will remain well above average for this time of year in the highest risk areas.