Confidence is high that the last month of spring and the beginning of summer will be warmer than average over most of the nation. That's according to the latest 90 day outlook from NOAA's
Climate Prediction Center
. The forecast period covers the months of May, June and July. https://twitter.com/NWSCPC/status/1382682495636836360 In the precipitation outlook, drier than average weather is expected from the Pacific Northwest through the Front Range and into the Southern Plains. This will likely lead to drought persistent and development throughout the West and portions of the Plains. Odds favored above normal precipitation for the eastern third of the nation.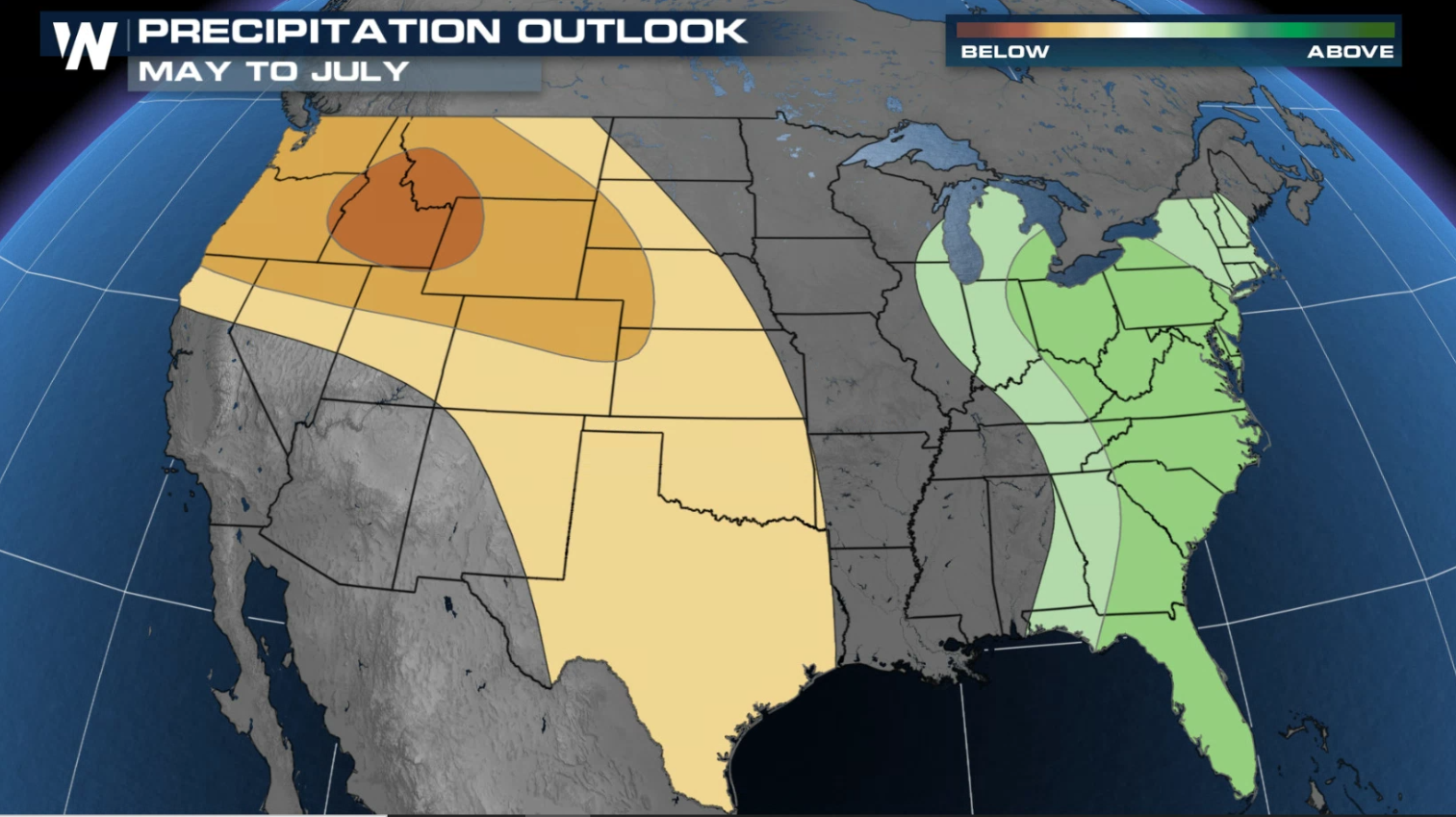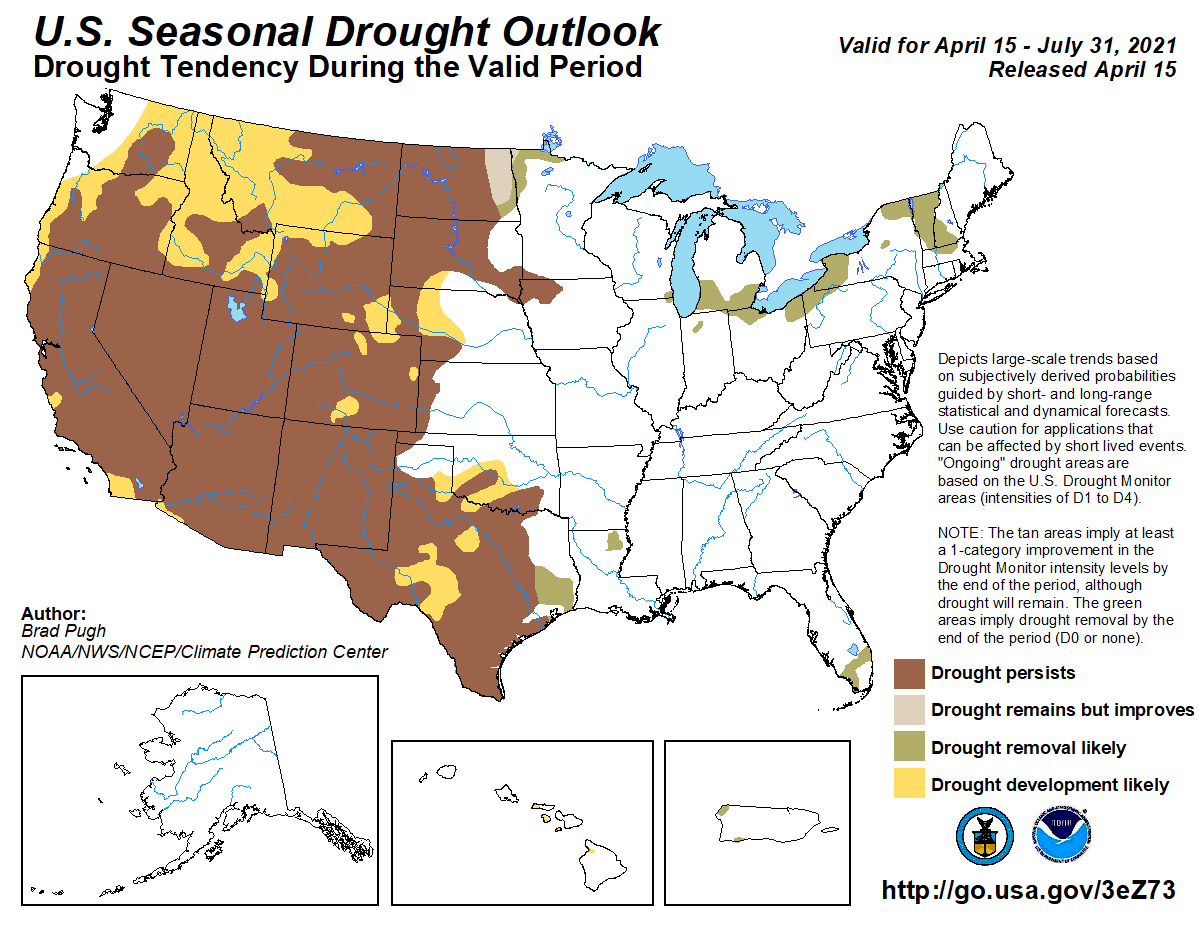 La Nina is present in the Pacific Ocean but has been weakening and
this trend is expected to continue
. The cooler than normal Pacific water temperatures are predicted to be neutral by summer. Current soil moisture and snow coverage were also considered, along with long term model predictions.