More wildfires continued to pop up across the state of California on Thursday. The latest and possibly most quickly-spreading fire was the Tick Fire in Los Angeles County.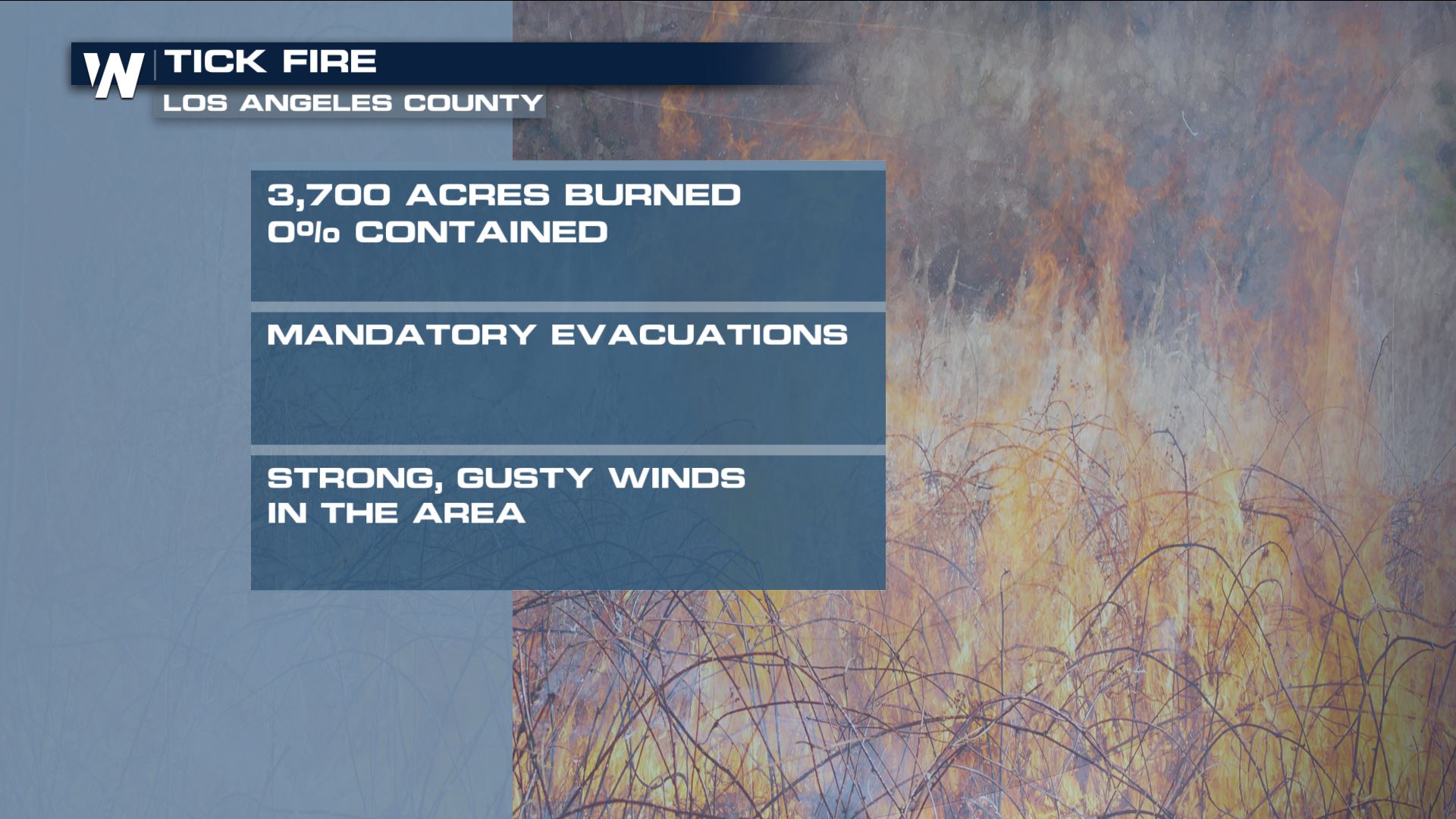 The Tick Fire flared up on Thursday afternoon just northeast of Santa Clarita, California along Rt. 14. Shortly thereafter, the Old Fire and Verde Fire popped up on the northwest side of Santa Clarita, then joined by the Basin Fire closer to the city of Los Angeles.
The wildfires come at a time of very dry, gusty wind across southern California. This dangerous wind will stick around on Friday, giving firefighters great challenges in battling these blazes. Red Flag Warnings remain in southern California through the day Friday alongside wind alerts and heat alerts. Air temperatures are expected to reach to 90-95 degrees for highs Friday afternoon.
Meanwhile to the north the big story has been the Kincade Fire. That fire began late Wednesday evening and quickly spread to 10,000 acres by midday Thursday. The Kincade Fire is located in Sonoma County, California and was also spread by strong, gusty winds. A bit of good news here is that Friday's wind forecast is for calmer conditions and hopefully that allows firefighters to get an upper hand. However it will be short-lived because by Saturday night to Sunday night, fire and wind alerts go into effect in northern California as another round of dangerous winds develop,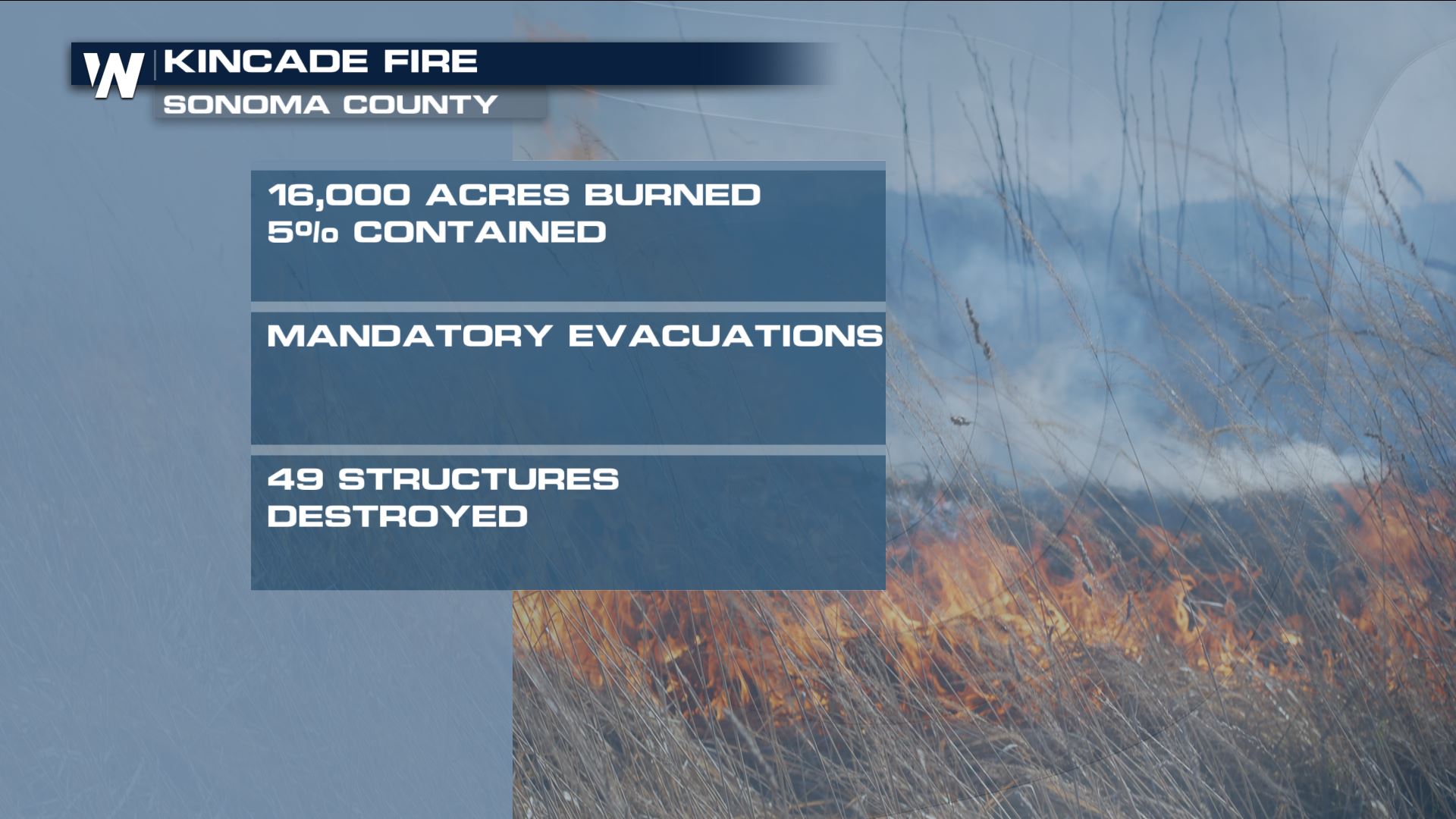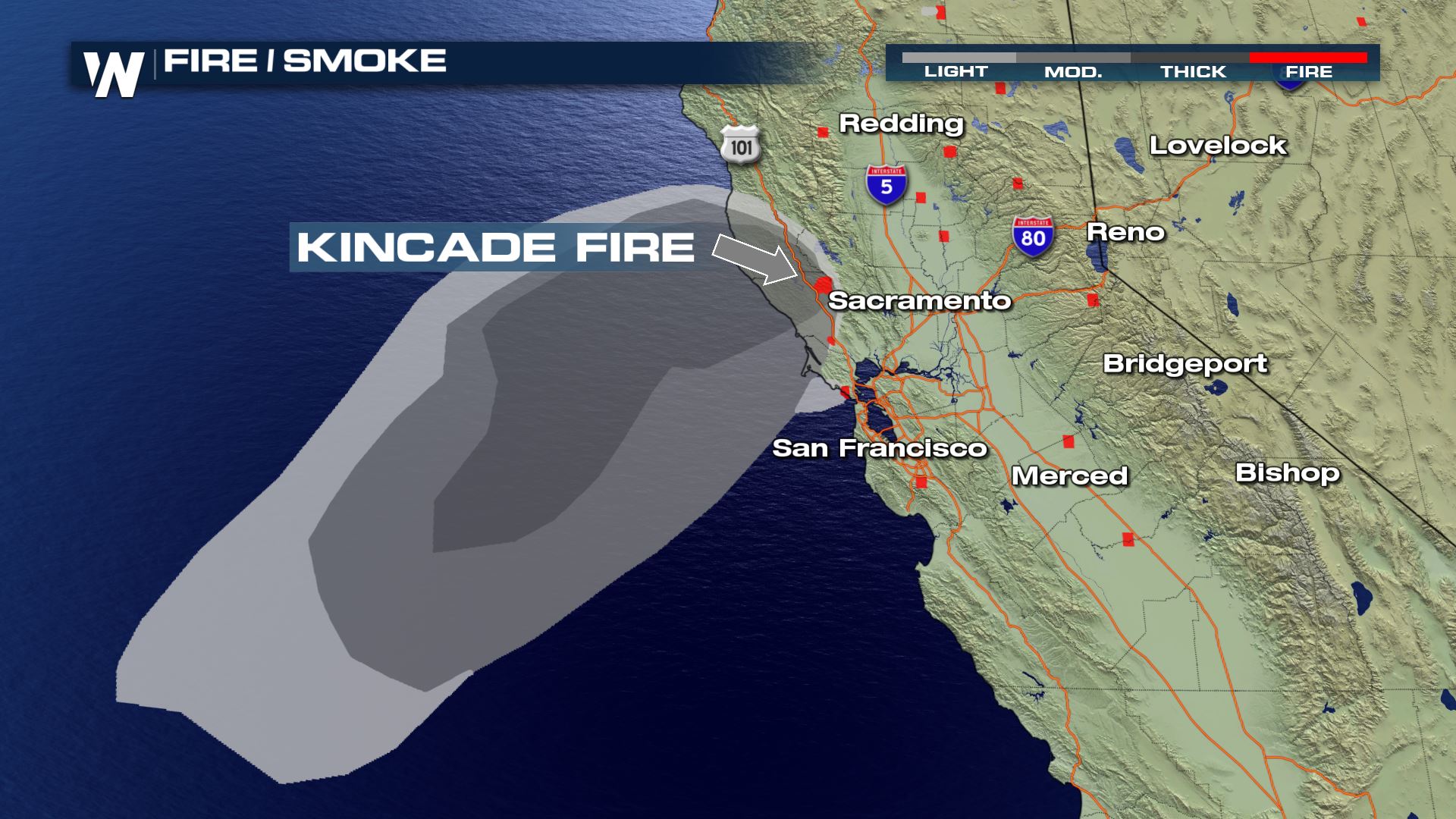 Continue to stay with WeatherNation for the latest weather outlook in/around these fires. We encourage you to get more local information from your emergency managers' office, your town/city/county website, etc.