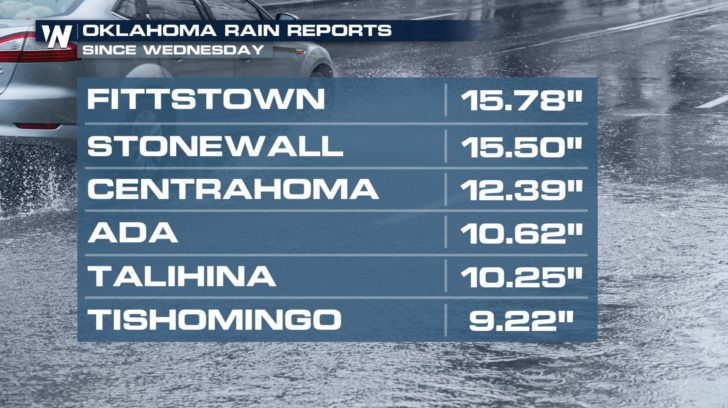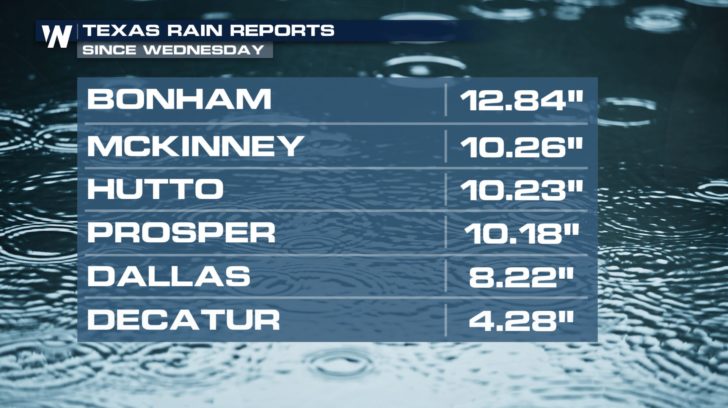 The south has see an abundant amount of rain ever since early Wednesday morning. Many cities have received over 10 inches of rain.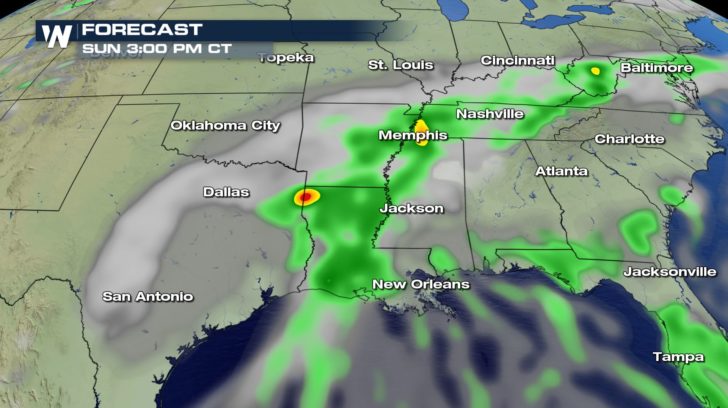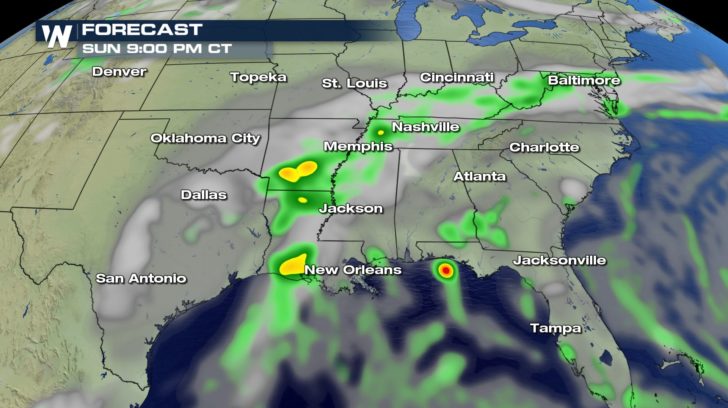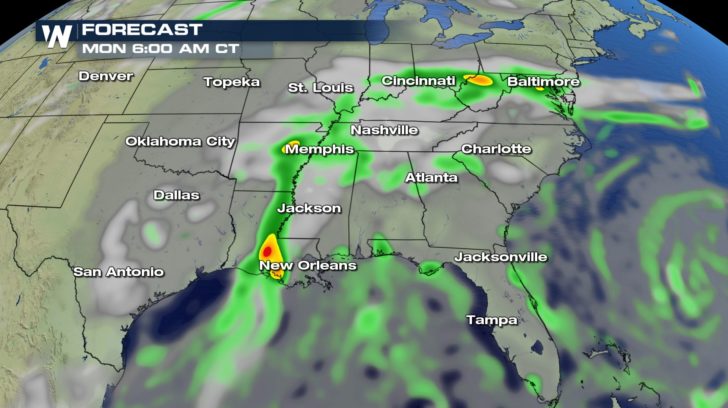 Rain continues all day and even into our day on Monday. No severe weather is expected but rain could be heavy at times.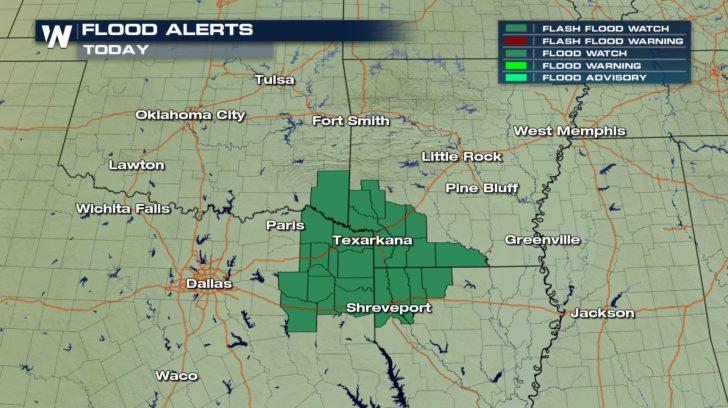 With rain being heavy and constant over the next 36 hours, flooding is a big possibility. Multiple flash flood watches are in effect, today. Stay weather aware, and remember if you see flooding, seek high ground and never drive through flooded roadways.