Thunderstorms will linger along the Atlantic Seaboard as we head into Wednesday, but currently, there is no severe weather risk. Before we get to Wednesday, Tuesday's thunderstorms produced some mean winds in the southeast and a few overnight storms will linger.
Overnight - Wednesday
The SPC has kept MARGINAL (level 1 out of 5) at risk for severe storms from New York, Pennsylvania, and New England as well as in the southeast along the stalled out front. Our main threats overnight will be damaging winds, however, there is a TORNADO risk from southern New England to western New York (above).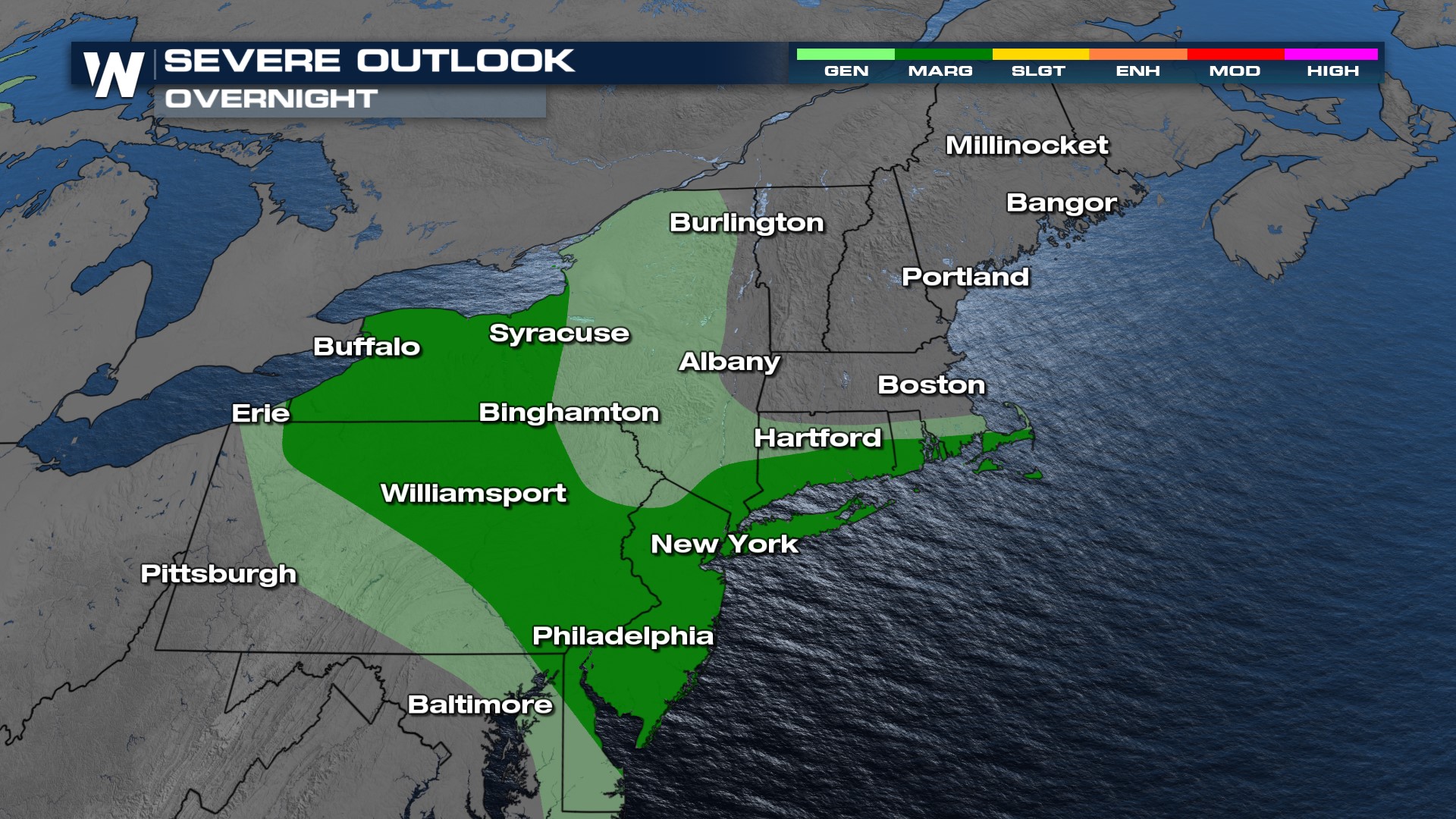 Two surface lows may still produce a few isolated overnight thunderstorms in these areas from Buffalo through the Cape but should wrap up by morning on Wednesday.
Southeast
The Southeastern U.S. will wrap up severe chances overnight, the SPC still maintains a MARGINAL risk for severe storms for the rogue warning or two, but by Wednesday daytime heating and the abundance of moisture will help bring stormy conditions from Florida through the Carolinas and into the Deep South.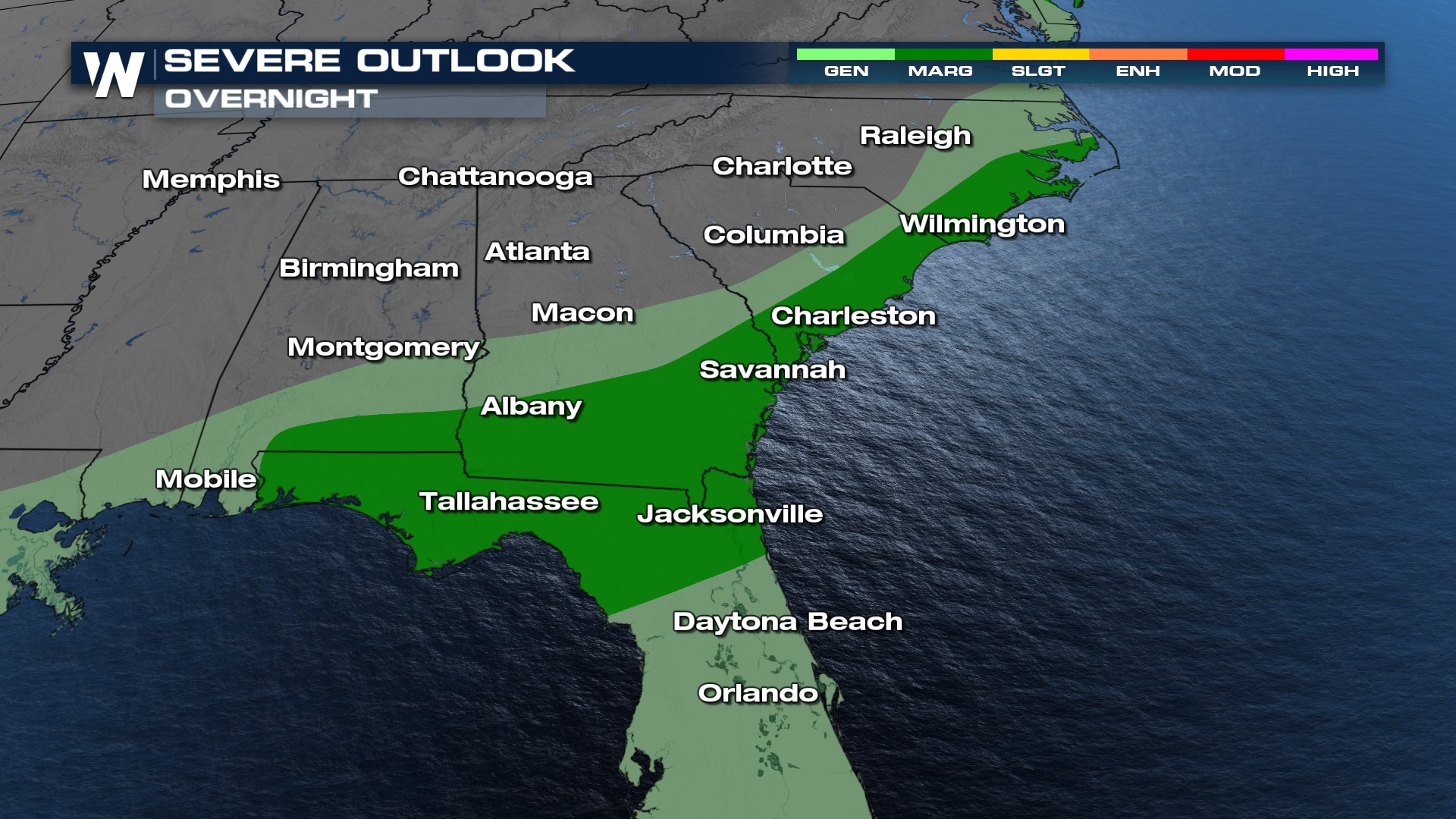 For the latest information on the storms tune in to WeatherNation at :10 after the hour for your Eastern Regional forecasts.