Last year, snow season in Colorado was very disappointing.  Snow levels were some of the worst in decades.  This was especially true in the southwestern part of the state.  Colorado depends on winter snowpack for three things... drinking water, fire suppression, and skiing!  It also leads to swollen rivers in the spring, which is the lifeblood for rafting companies. Below average snowfall last year led to statewide drought.  In the central and southwestern portions of the state, the drought was in the "Extreme" and "Exceptional" categories.  Below is the latest Drought Monitor.  The vast majority of the state is still is great need of moisture.  But it appears that Mother Nature is finally listening!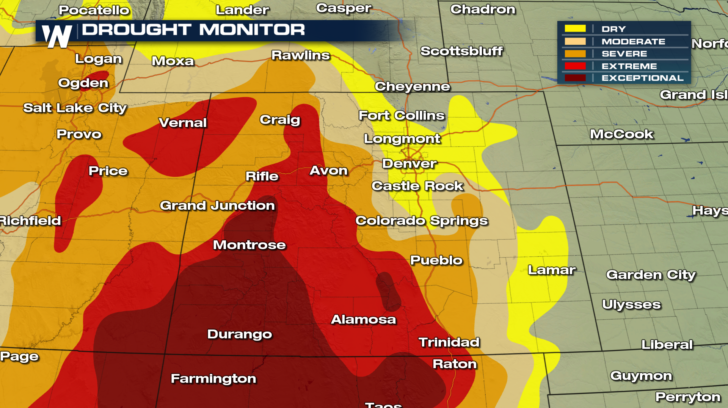 The snow season is off to a robust start this year!  Cities along the front range of the Rockies, like Denver, have already seen multiple rounds of measurable snow.  And the high country of the Rockies has seen feet of snow!  Just last week, over four feet of fresh snow blanketed parts of the mountains.  Many ski resorts are opening early this year.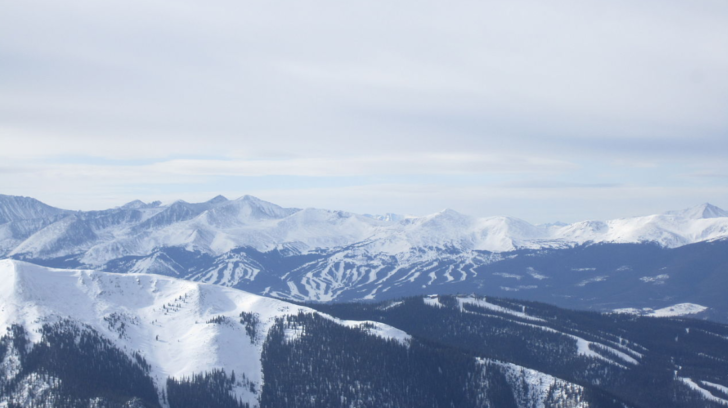 Almost the entire state is currently above normal for snowfall this year.  And that's a beautiful thing!  The high country of Colorado is covered in fresh powder.  Below is a snapshot of the current snow water equivalent percentages.  The South Platte Basin is at 170% of normal levels.  That means enough snow has fallen to nearly double the amount that usually falls through mid-November.  Even the basins in the southwestern part of the state have been doing well.  After a terrible winter season last year, so far this year, snow levels are very close to normal.  Hopefully this trend will continue throughout the entire winter.  That would go a long way to alleviating the drought conditions.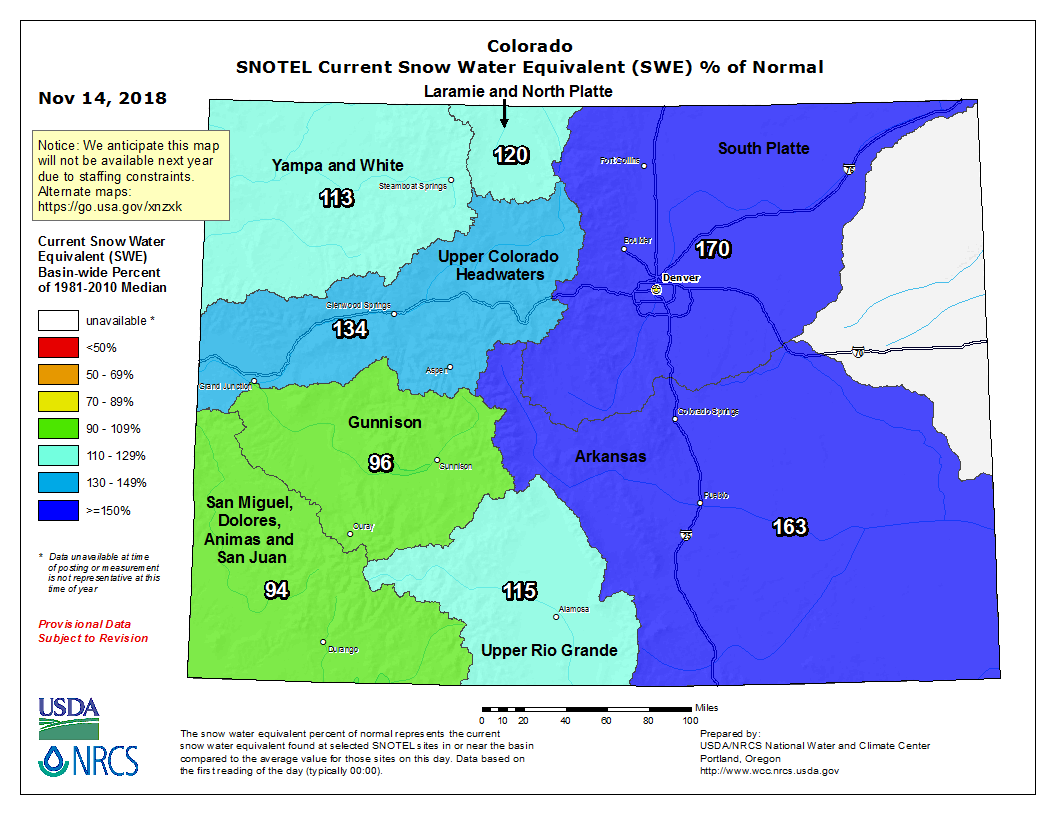 There is still a long way to go.  Winter isn't even here yet.  But right now, the potential for above average snowfall this season looks very promising.  So keep your fingers crossed, and get those skis and snowboards waxed and ready to go.  It could be an amazing year in the mountains! For WeatherNation:  Meteorologist Matt Monroe