WIND CHILL ALERTS
---
Wind chill alerts are in effect from the northern Plains to the South. Winds will be picking up over the next 36 hours, bringing bone chilling temperatures to the area.
TEMPERATURE FORECAST
---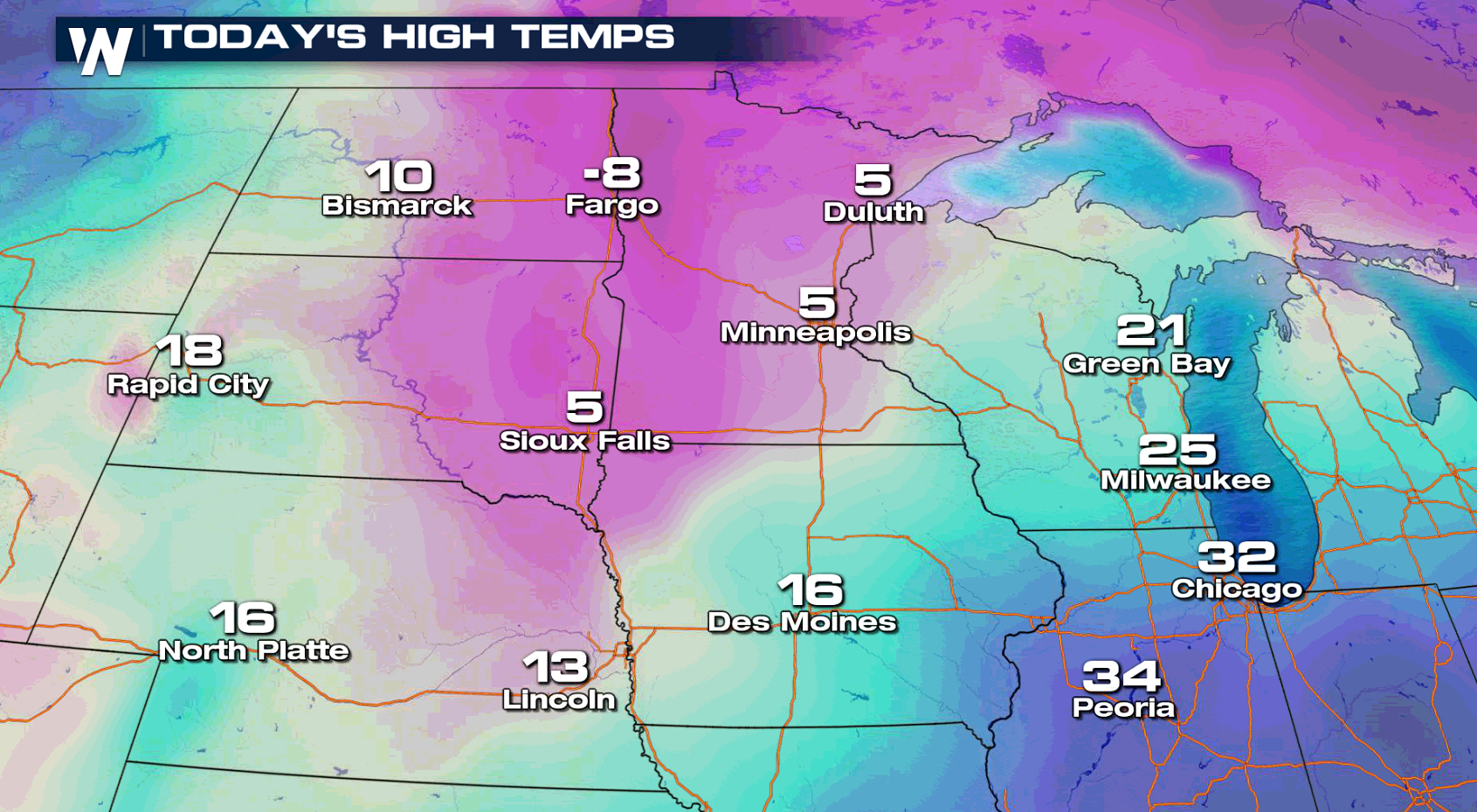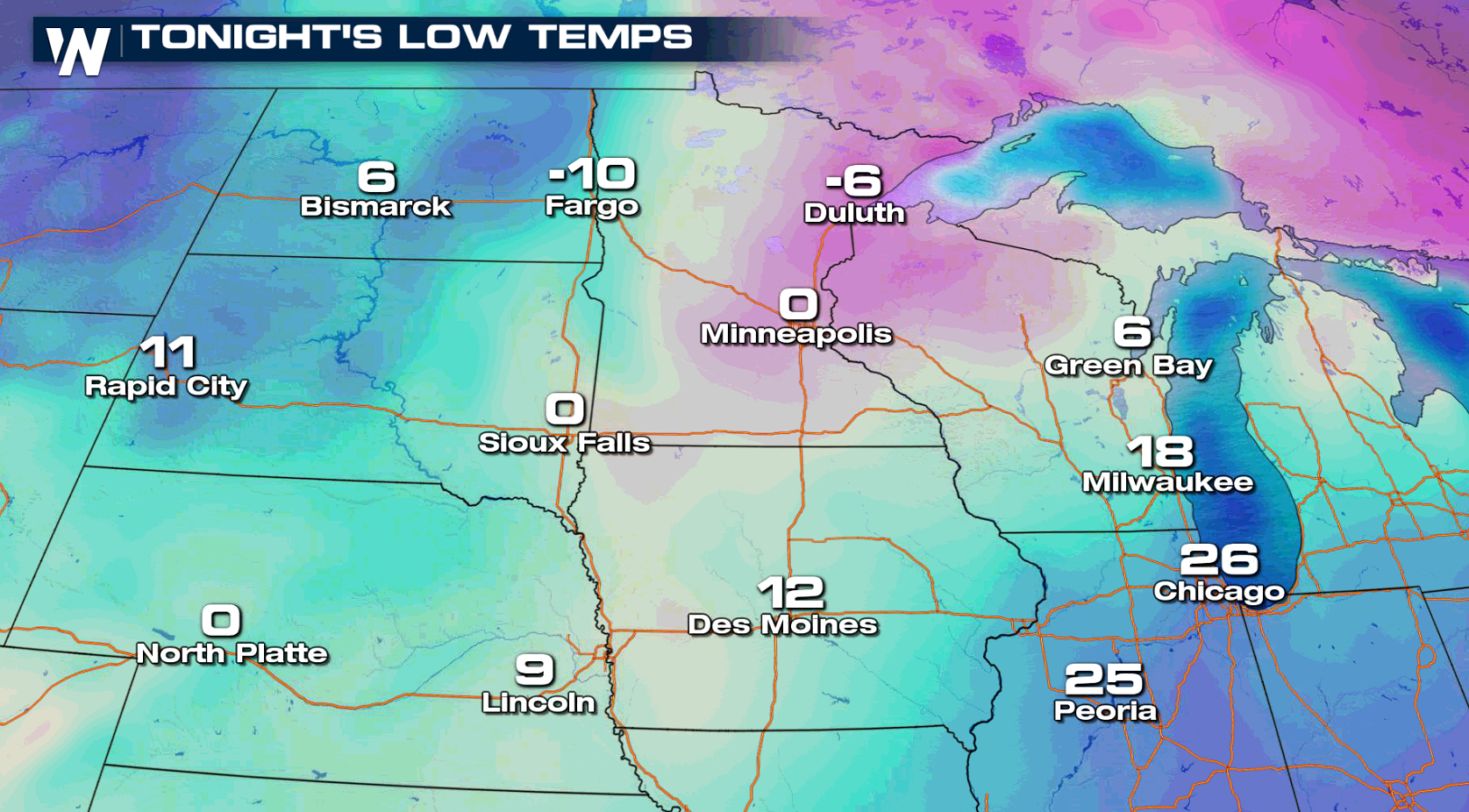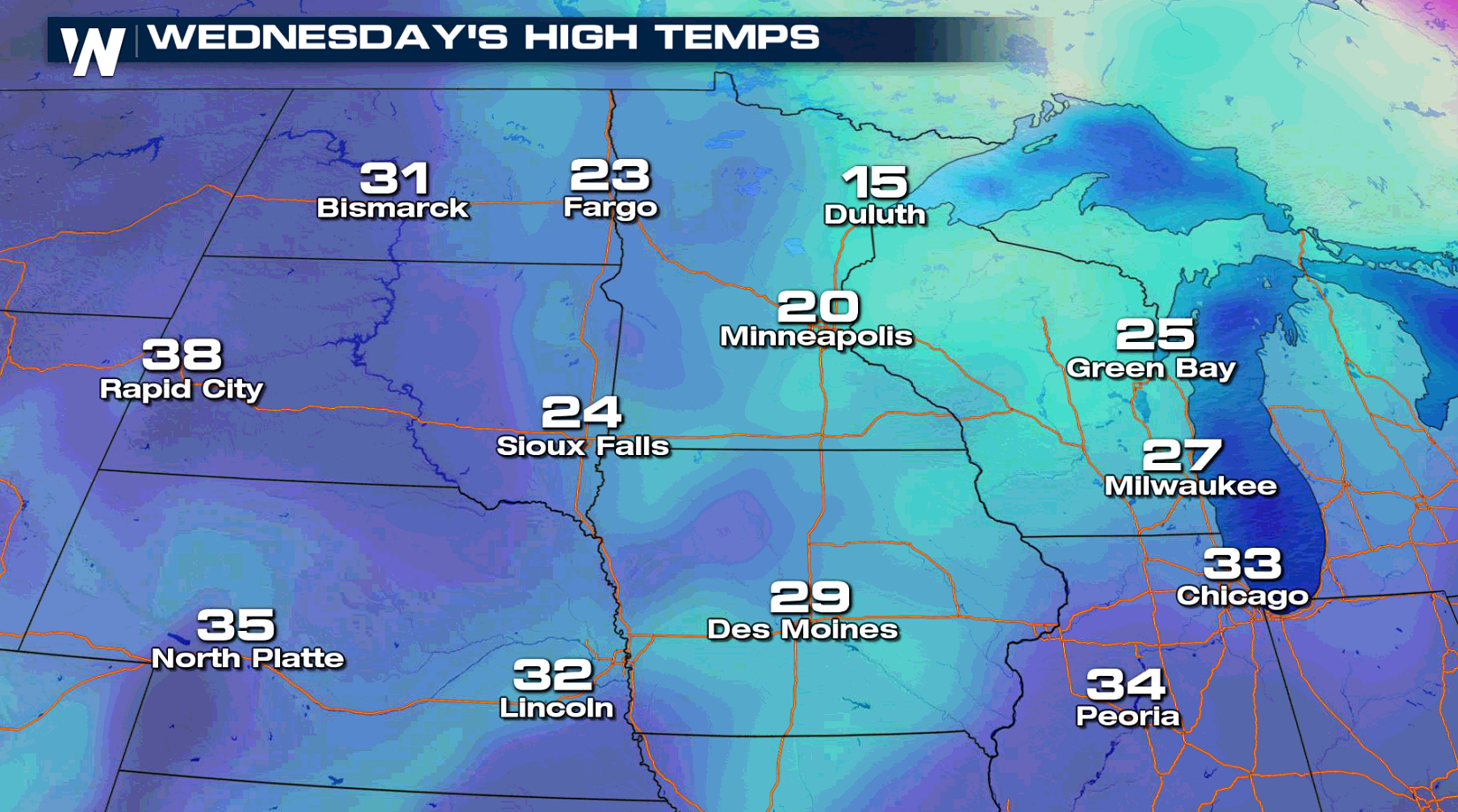 Most high temperatures will be struggling to move above zero in the Upper Midwest. Lows won't be as cold as Tuesday morning, but single digit readings are likely.
WIND CHILL FORECAST
---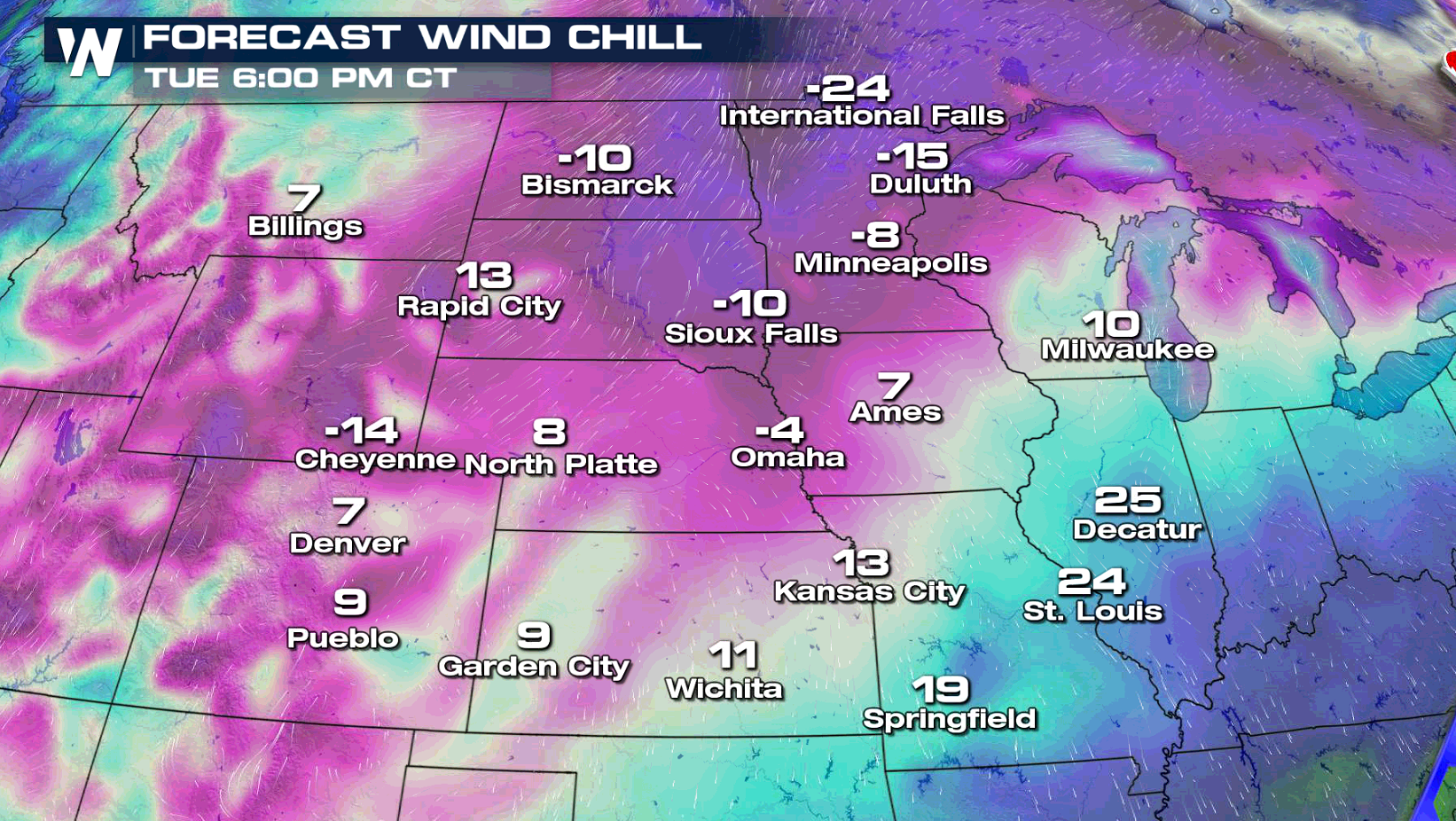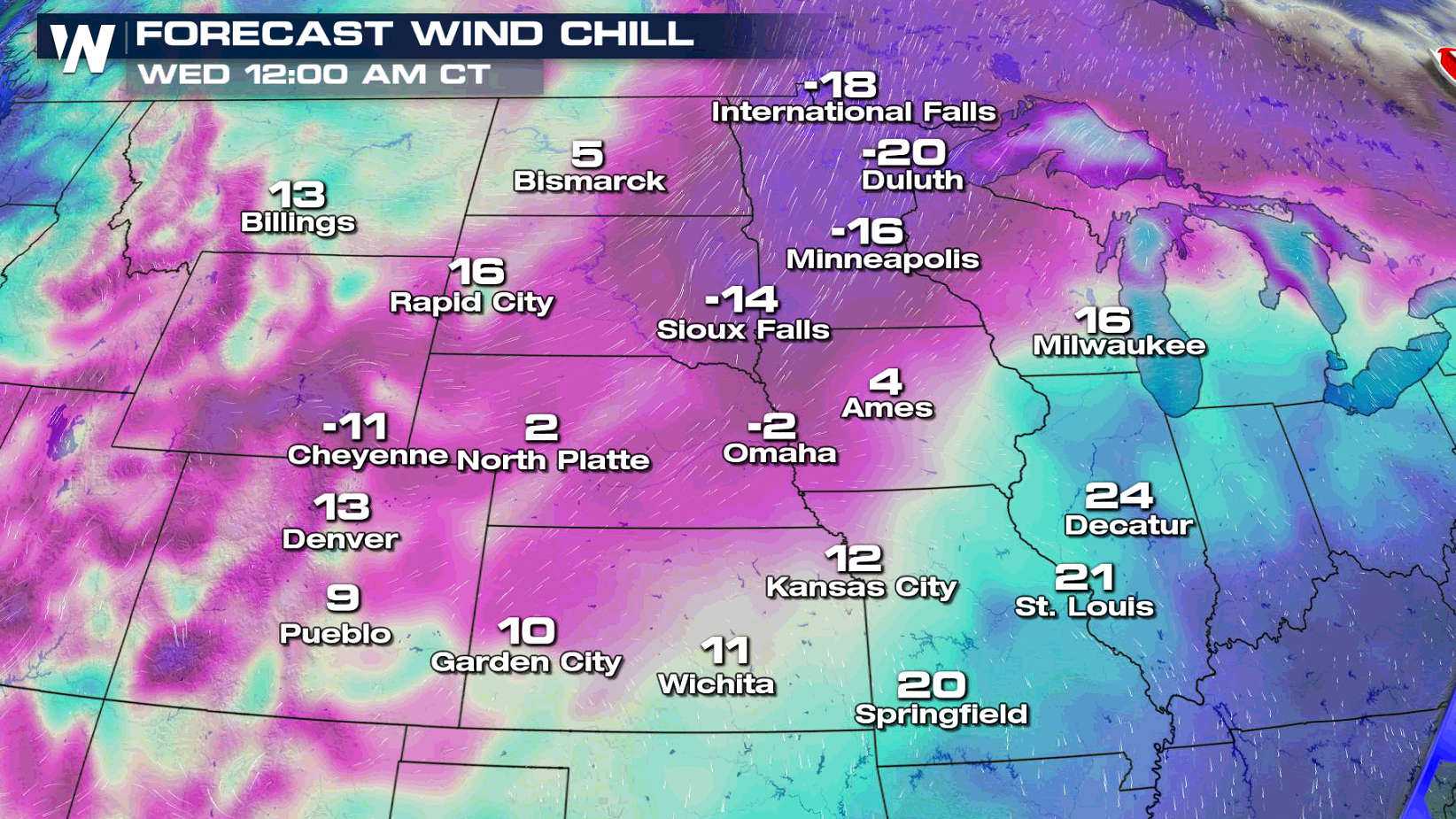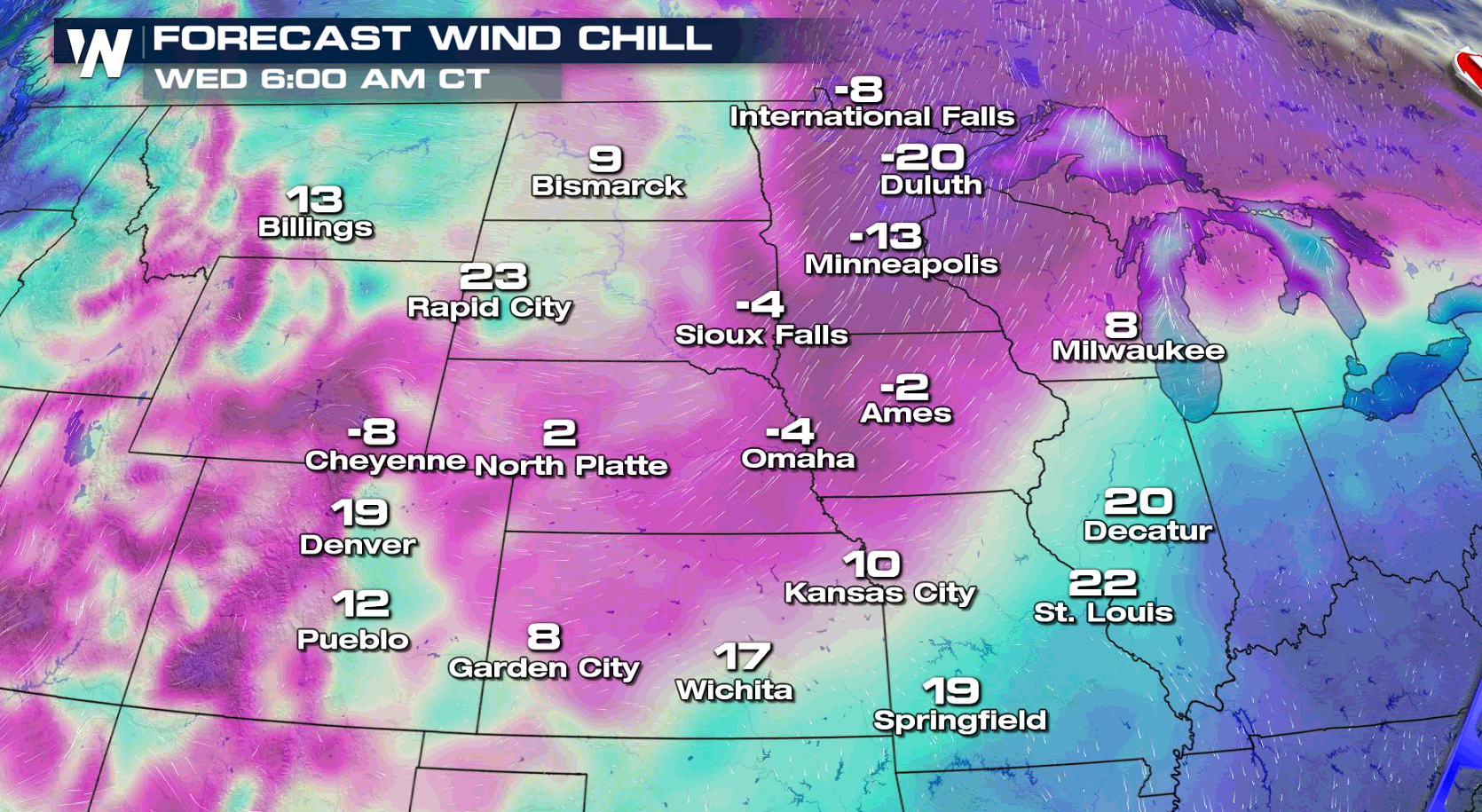 As winds pick up, temperatures will seem much colder than the actual temperature outside. Anywhere from -10 to -20 degree wind chill might be seen as we head into Wednesday. With the wind chill temperatures so low, frostbite could happen. Remember to bundle up and stay safe. With these temperatures, frostbite could occur in less than 30 minutes!