[
GOES-East satellite image of Hurricane Florence making landfall at Wrightsville Beach, North Carolina on Sept. 14
] [
NOAA
] Hurricanes Florence and Michael barreled through portions of the southeastern United States in September and October. These storms occurred within four weeks of each other and both brought life-threatening storm surge. https://www.youtube.com/watch?v=bBa9bVYKLP0
Soon after landfall, National Hurricane Center experts traveled to the hardest hit regions. Their goal was to see how storm surge watches and warnings, and the potential storm surge flooding maps issued by the hurricane center lined up with actual events. The team met with the local emergency managers who used these products to make their evacuation decisions. They also heard from people who experienced the impacts of surge and the catastrophic inland flooding.
The bottom line? The storm surge watches, warnings, and flooding maps were spot on and saved lives.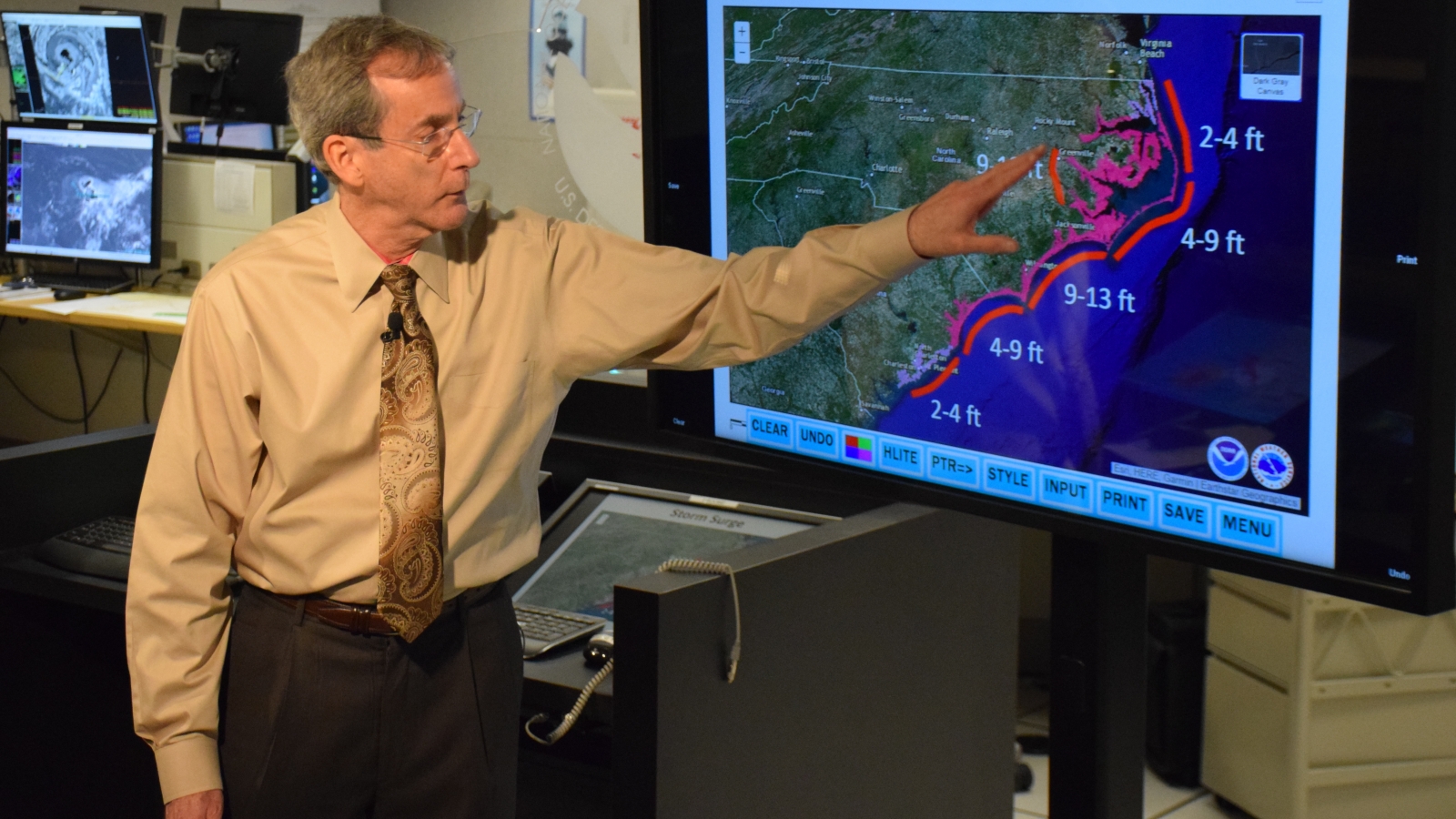 The National Hurricane Center started issuing storm surge watches and warnings days before the hurricanes made landfall. During live interviews, NHC Deputy Director Dr. Ed Rappaport emphasized the expected life-threatening storm surge heights associated with Hurricane Florence. The message was repeated continuously during Florence and Michael.
Hurricane Florence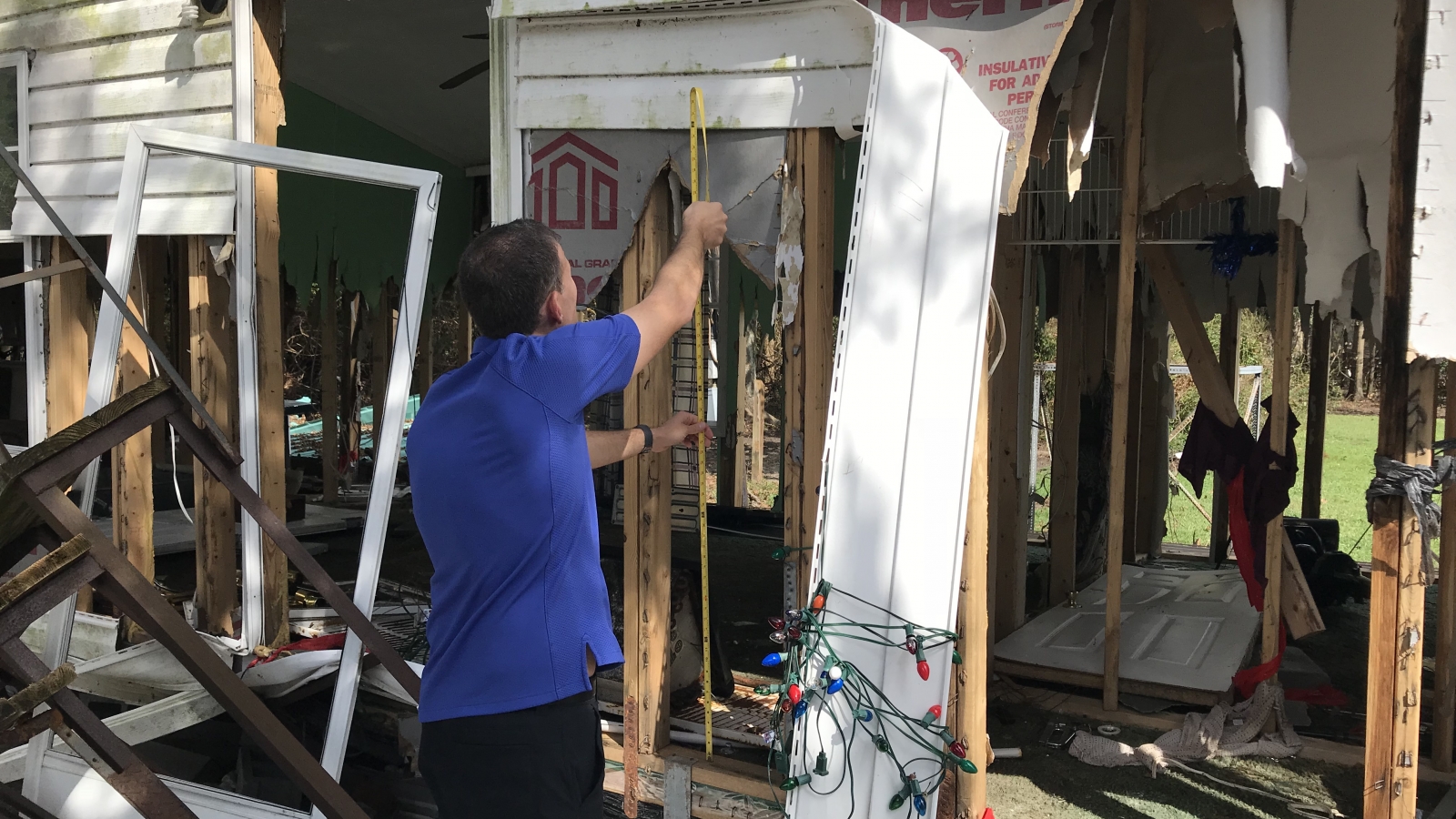 When Hurricane Florence crossed the North Carolina coast on September 14,  it brought hurricane-force winds and, as forecast, strong storm surge. NHC Storm Surge Specialist Jamie Rhome measures the impact of storm surge at a heavily damaged home in New Bern, North Carolina on September 26.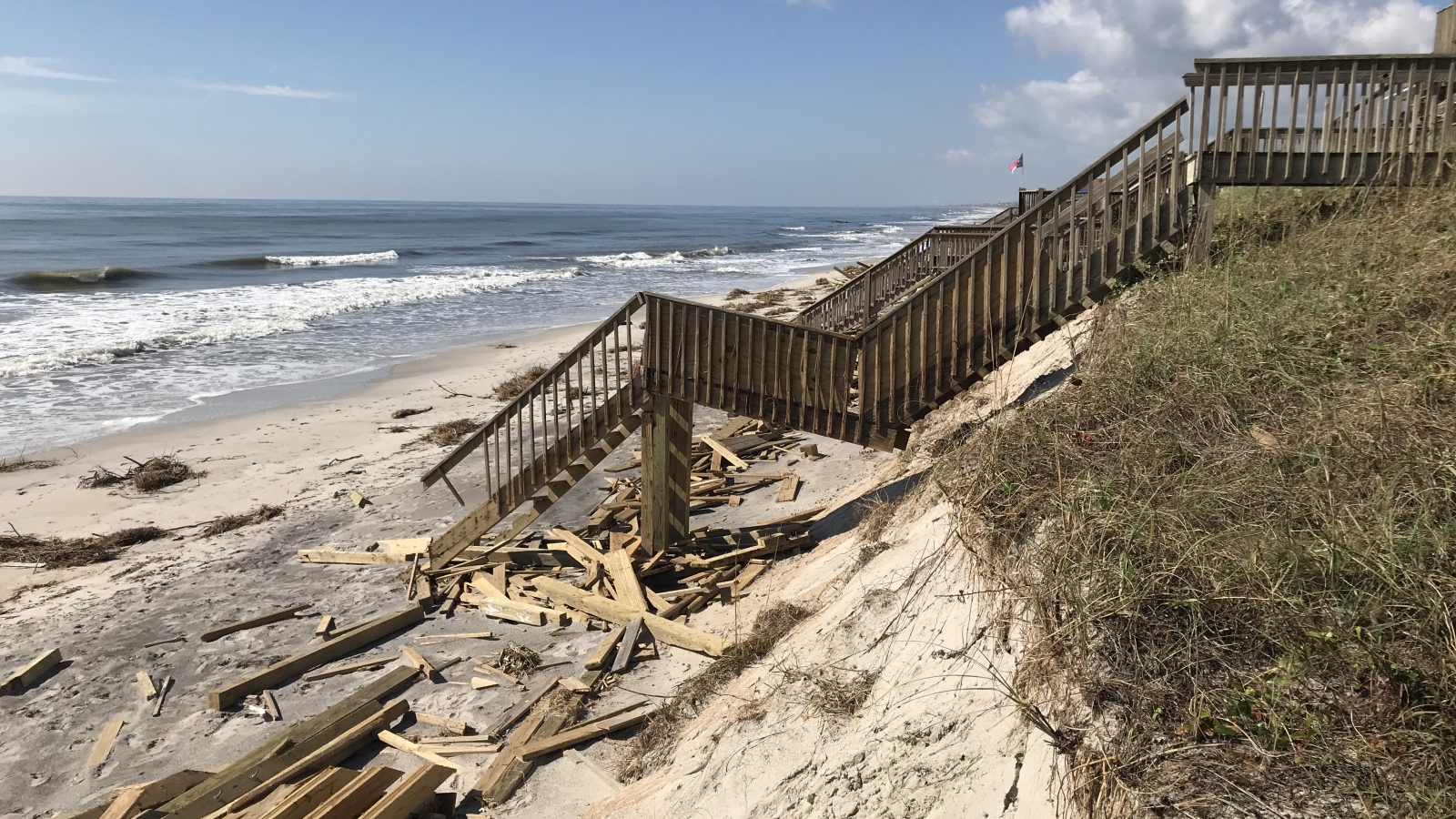 The National Hurricane Center's storm surge flooding map called for extensive flooding at Surf City, North Carolina. Florence's storm surge and pounding waves ripped away much of these stairs.
Hurricane Michael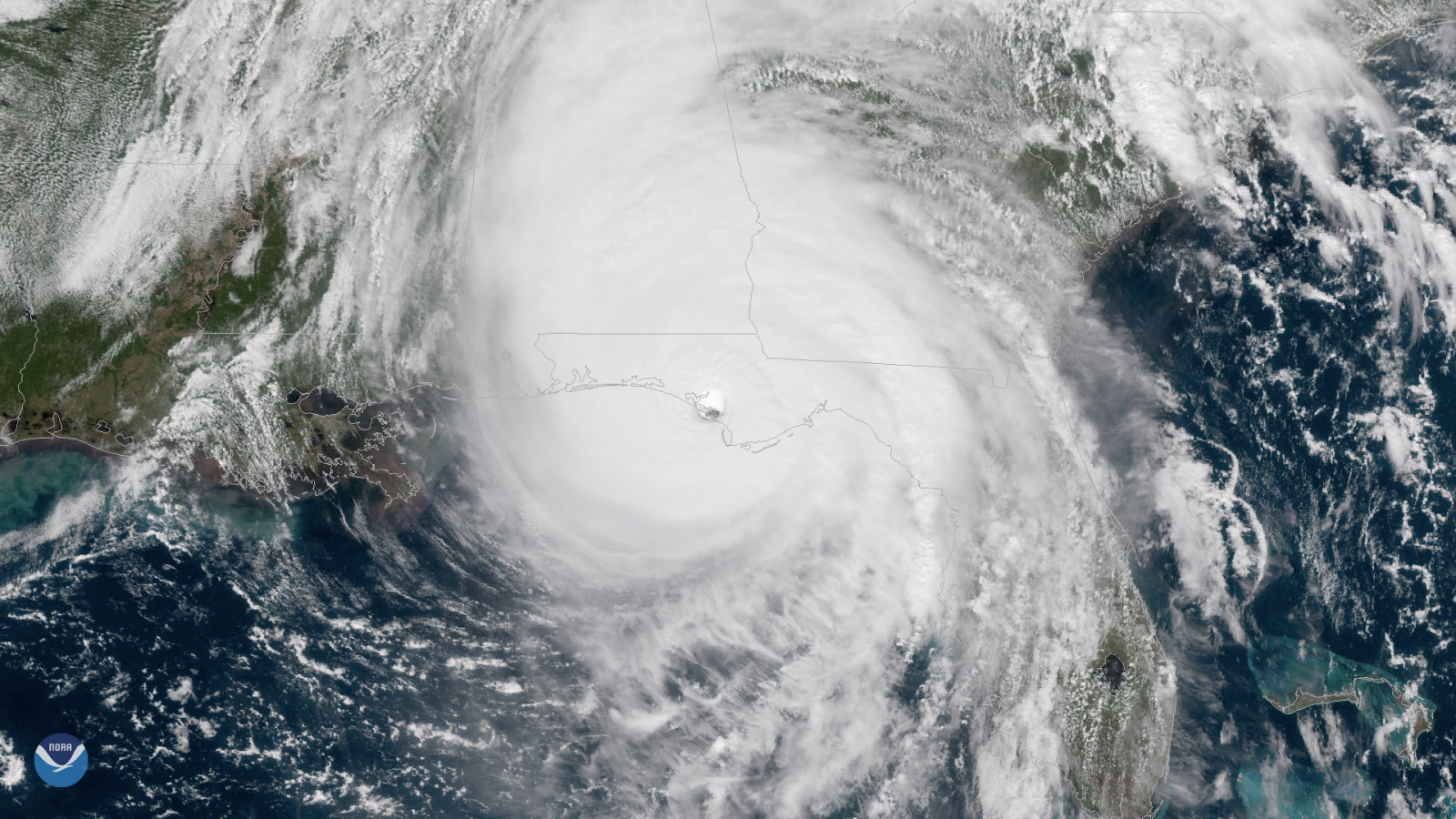 NOAA's GOES-East captured this image of Hurricane Michael as it came ashore near Mexico Beach, Florida on October 10. According to the National Hurricane Center, Michael intensified before landfall with maximum sustained winds of 155 mph, heavy rainfall, and deadly storm surge.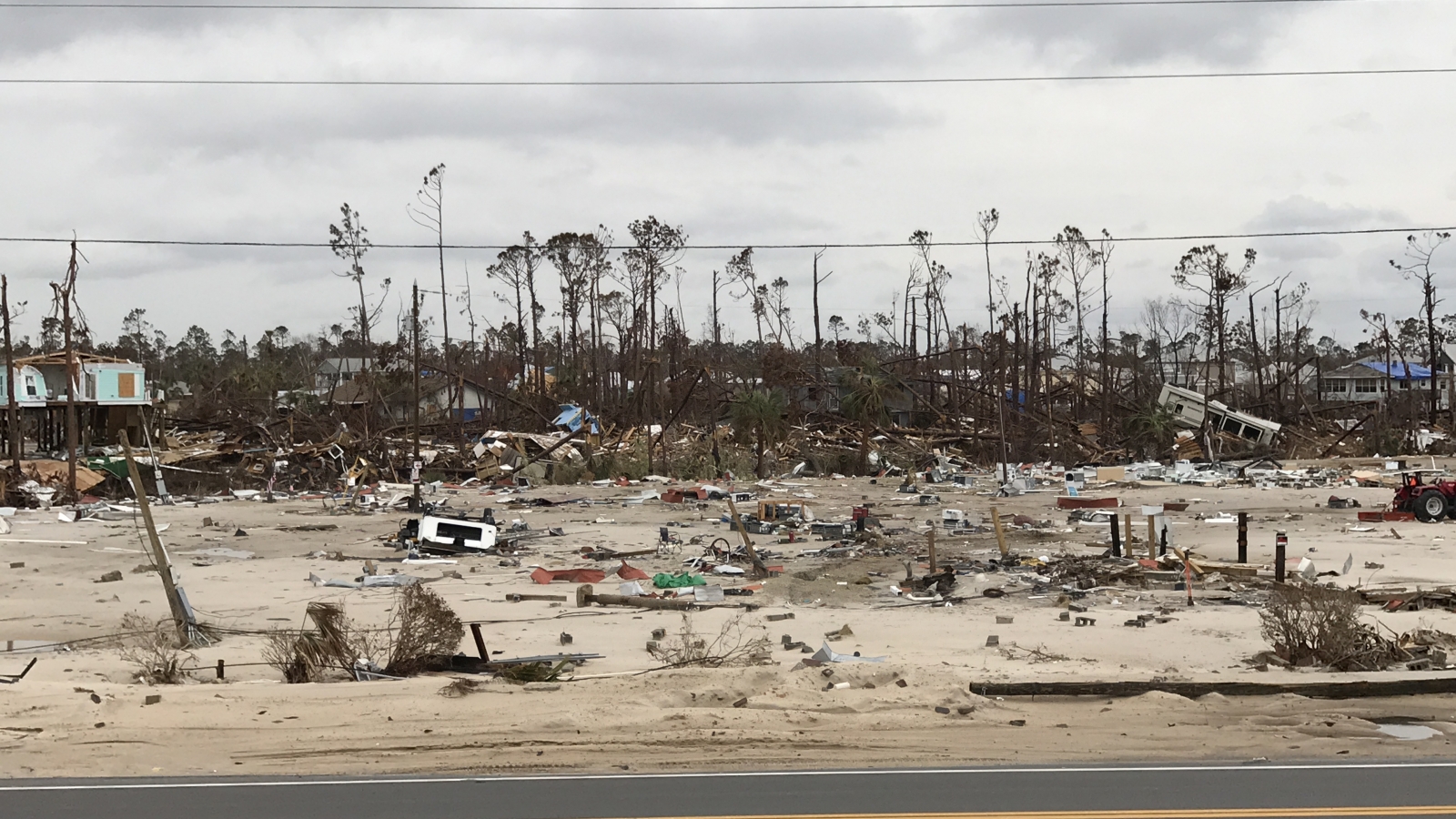 Life-threatening storm surge was forecast for many areas of the Florida panhandle. This mobile home park north of the coastal highway in Mexico Beach, Florida, was washed away by the storm surge and wave impacts of Hurricane Michael. This picture was taken more than three weeks after landfall on November 2nd.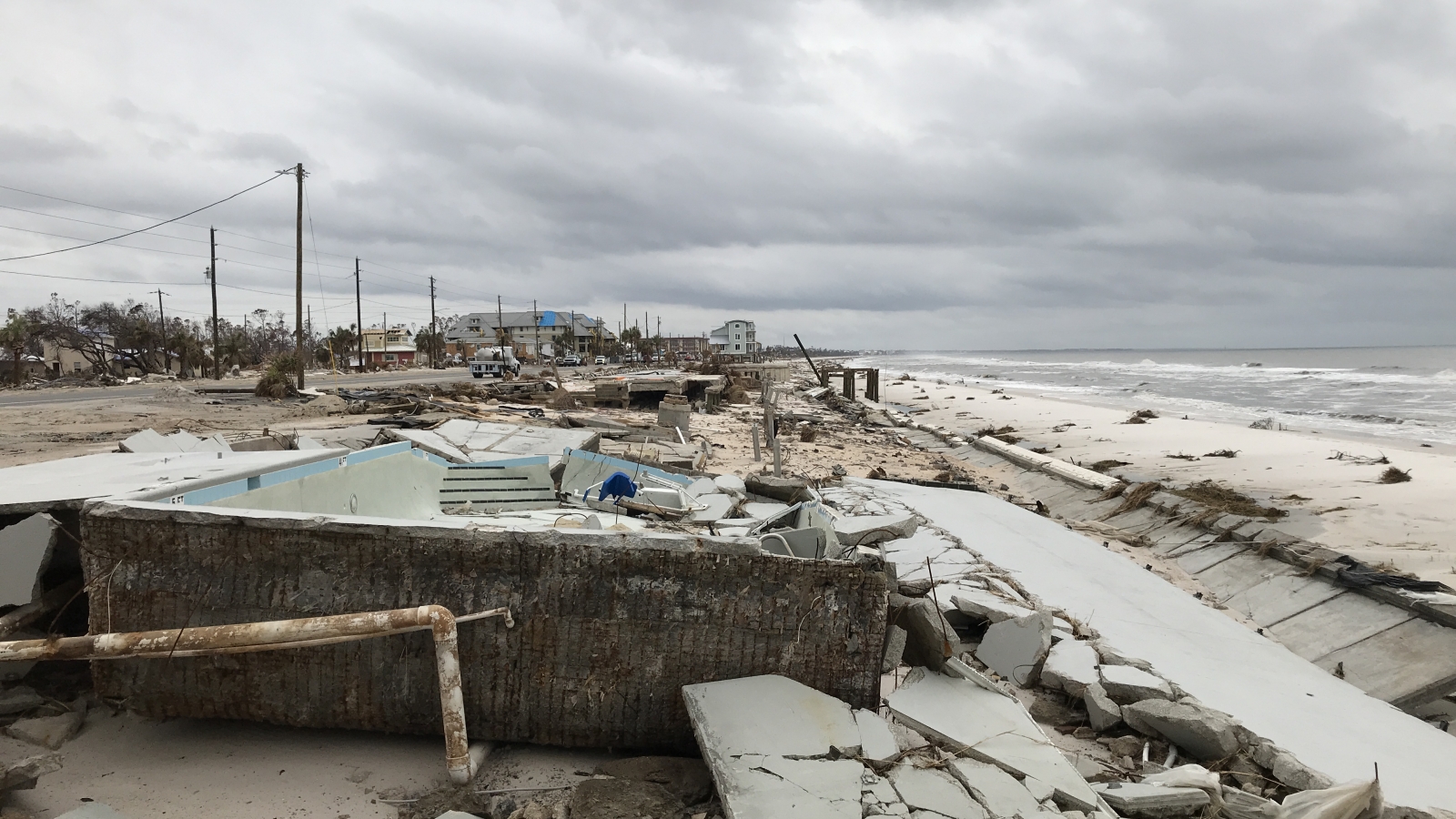 Hurricane Michael's storm surge was so strong, it pulled apart this in-ground swimming pool in Mexico Beach, Florida.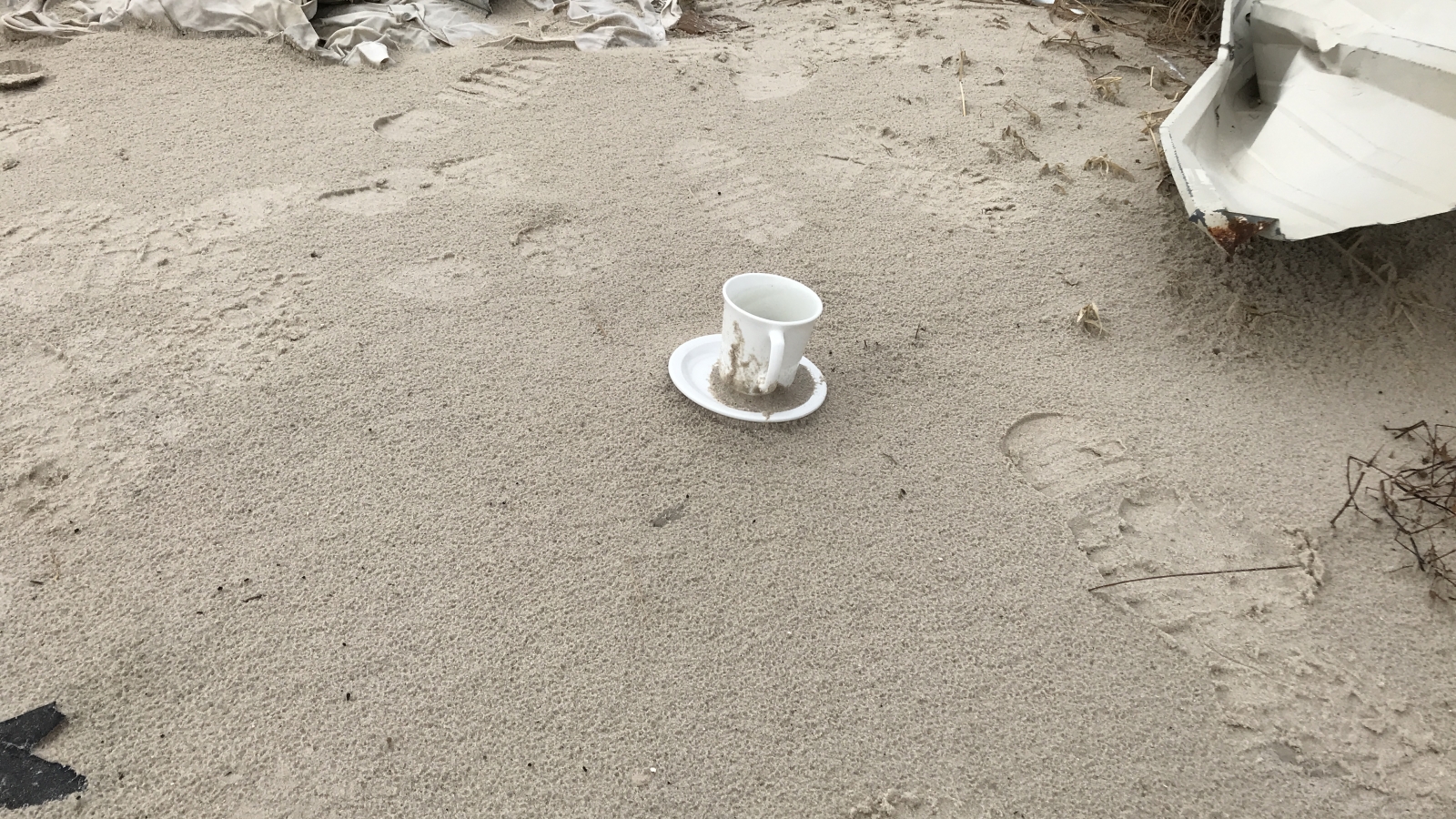 This cup and saucer somehow stayed intact as it washed out of a building on Mexico Beach, Florida, during Hurricane Michael.
Lessons learned
https://www.youtube.com/watch?v=ESchgv-JCGg Storm surge is responsible for more deaths than any other danger associated with tropical cyclones. Unfortunately, many people living in harm's way focus on the wind threats and fail to appreciate the destructive power of water. Thanks to the introduction of accurate storm surge watches, warnings, and flooding maps, lives can be saved. Edited for WeatherNation by Meteorologist Mace Michaels