The
stats are in for 2020
, but let's also take a look back to last month. Here's the
December 2020 Climate Highlights from NOAA NCEI
:
TEMPERATURE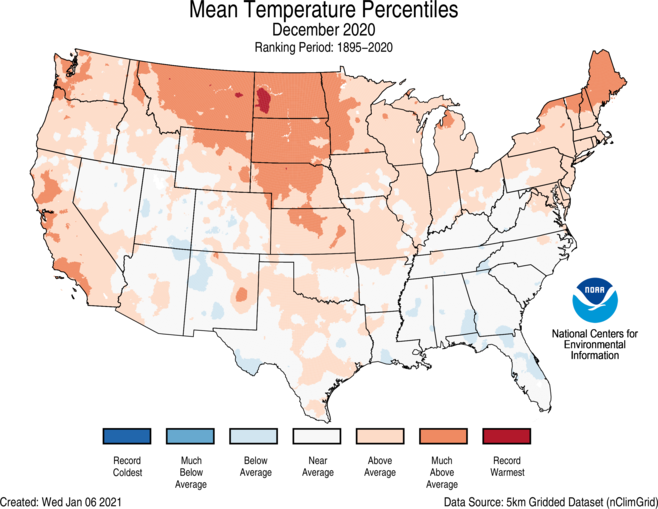 December was a warm month across parts of the West, Northern Tier, central Plains, Great Lakes and Northeast. North Dakota ranked fourth warmest while Montana, South Dakota and Maine ranked fifth warmest in the 126-year record.
Below-average temperatures were present in portions of the Four Corners region, Lower Mississppi Valley and Southeast during December.
For December, the average contiguous U.S. temperature was 35.7°F, 3.1°F above the 20th century average. This ranked in the warmest third of the 126-year period of record.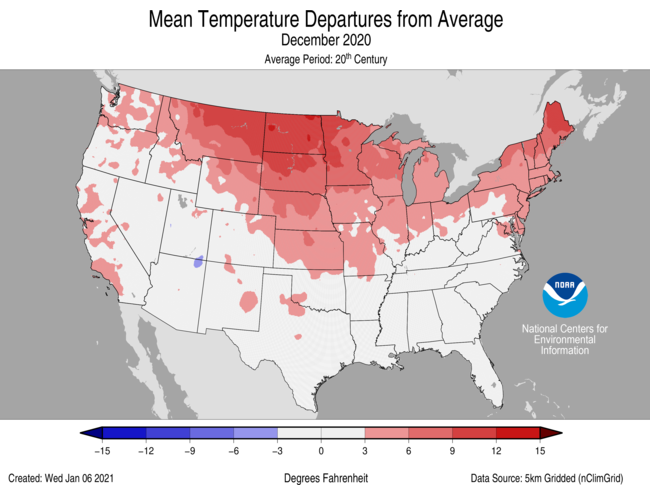 PRECIPITATION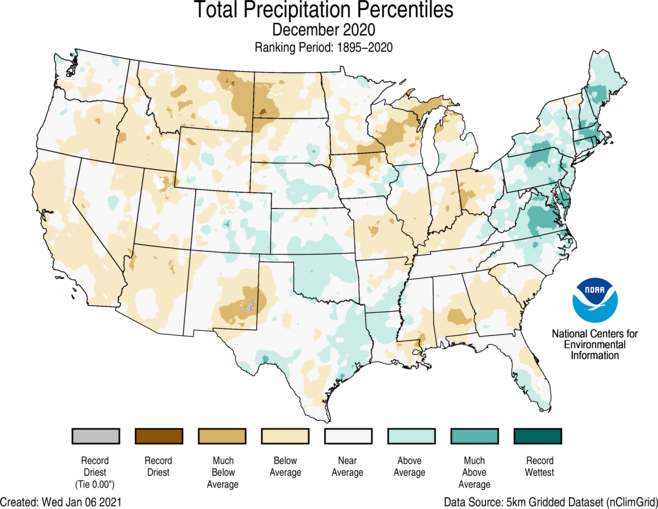 The December precipitation total for the contiguous U.S. was 1.99 inches, 0.36 inch below average, and ranked in the driest third of the 126-year period of record.
Above-average precipitation occurred across parts of the central and southern Plains and from the Mid-Atlantic to New England.
Below-average precipitation dominated the West, northern Plains, Great Lakes, Ohio Valley and the Southeast.
According to the December 29 U.S. Drought Monitor report, approximately 49 percent of the contiguous U.S. was in drought, which is one percent higher than at the beginning of December. Drought conditions expanded or intensified across portions of the West as well as parts of the northern and central Plains and Texas. Drought severity and/or extent lessened across the Northeast.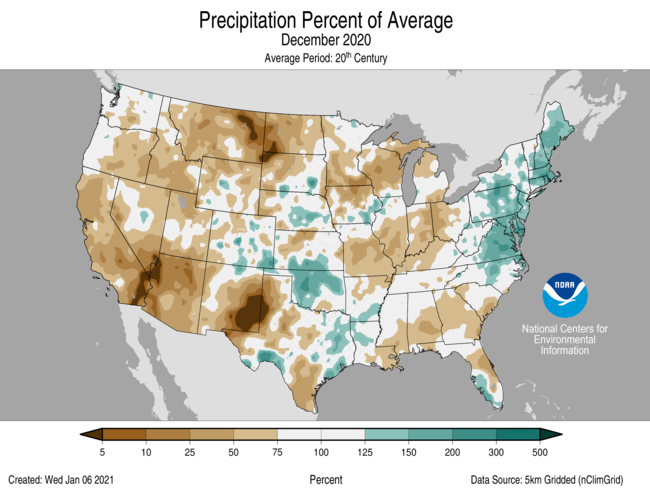 Edited for WeatherNation by Mace Michaels