Several rounds of rain and snow will continue for the Pacific Northwest. Multiple weather systems will consistently come onshore and bring low elevation rain, while bringing high elevation snow.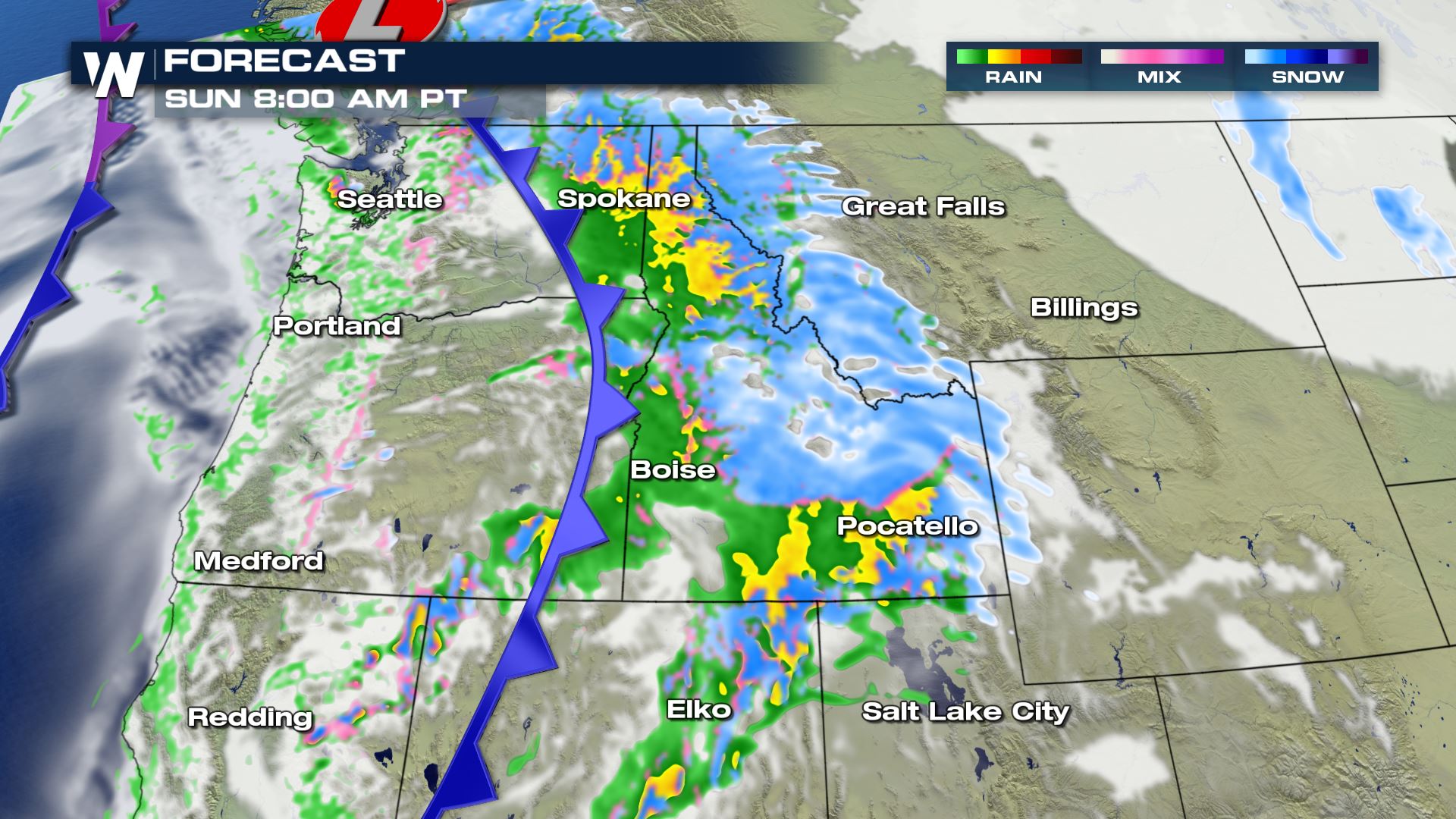 The first weather system will arrive Sunday morning, followed by a second storm right on its heels Monday. The second weather burst of rain and snow that begins Monday will continue into Tuesday. Finally, a third storm will plow into the Pacific Northwest on Wednesday.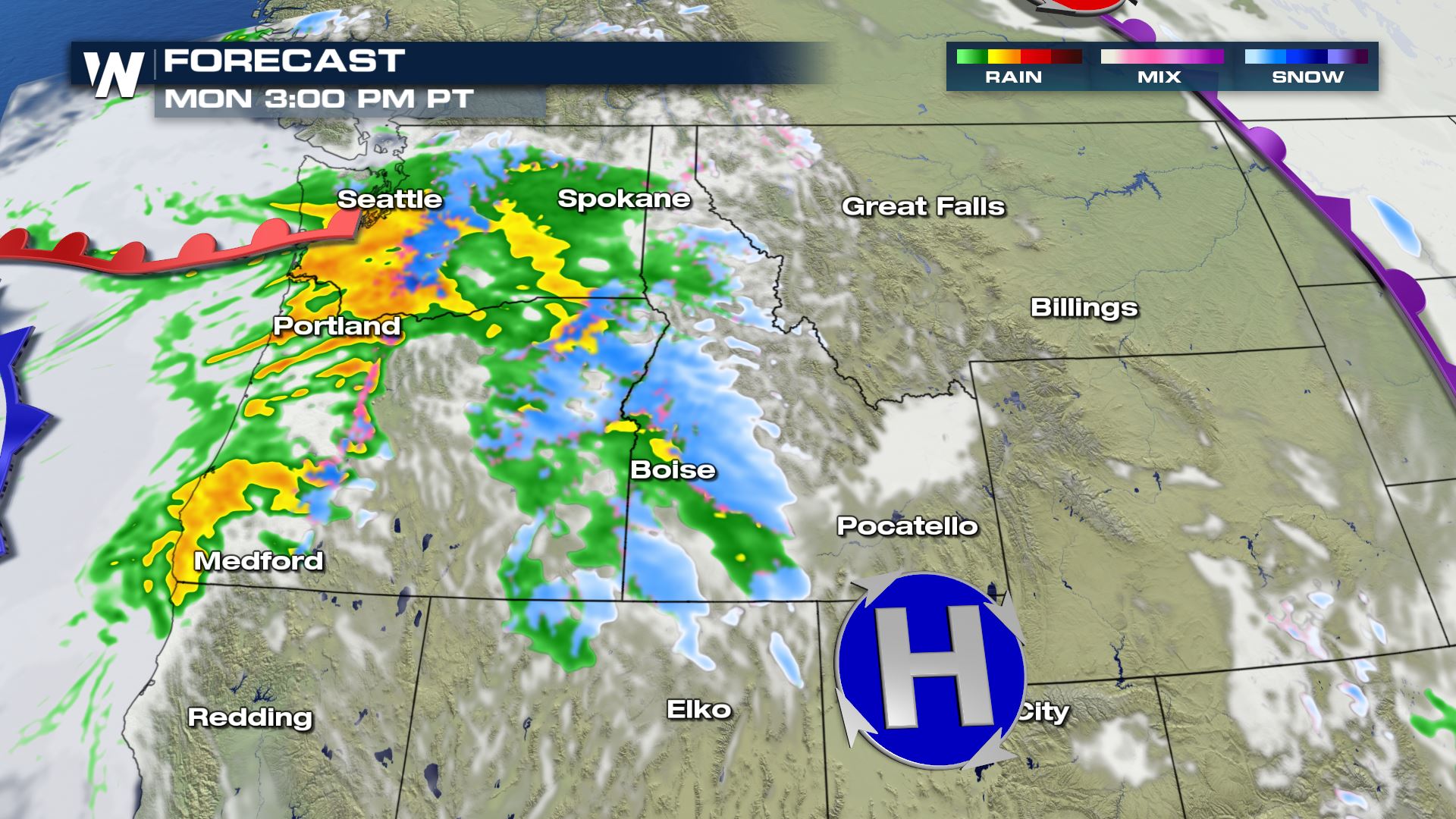 Snow levels will be lowest on Monday, down to as low as 2,000 feet. That means it will rain below 2,000 feet and snow will remain above that elevation. Besides Monday, snow levels will generally range from 3,000-4,000 feet. Here is a look at the overall snowfall.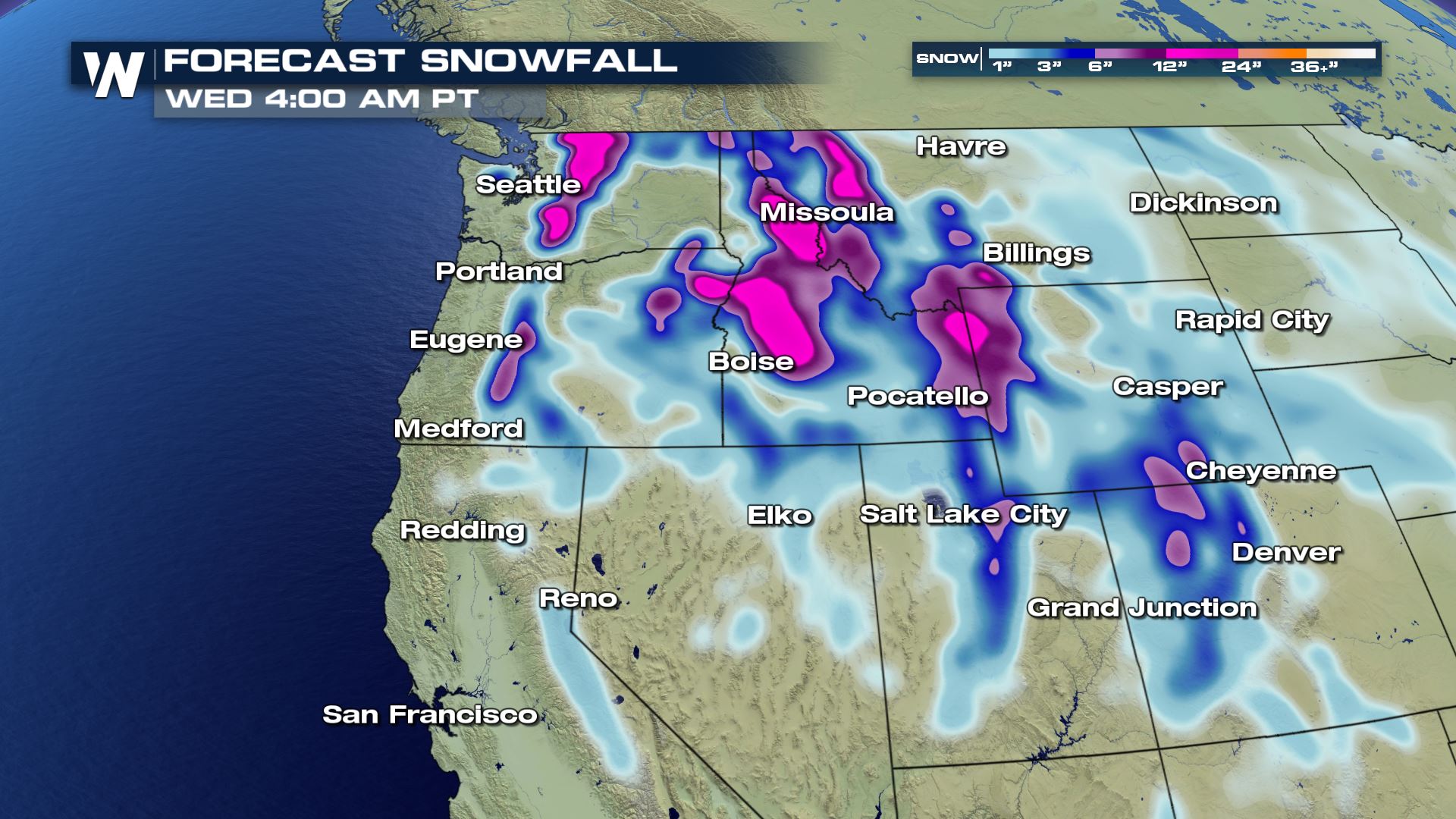 Here is a look at the rainfall forecast. This is valid from Sunday through Tuesday and doesn't quite include that third weather system on Wednesday afternoon.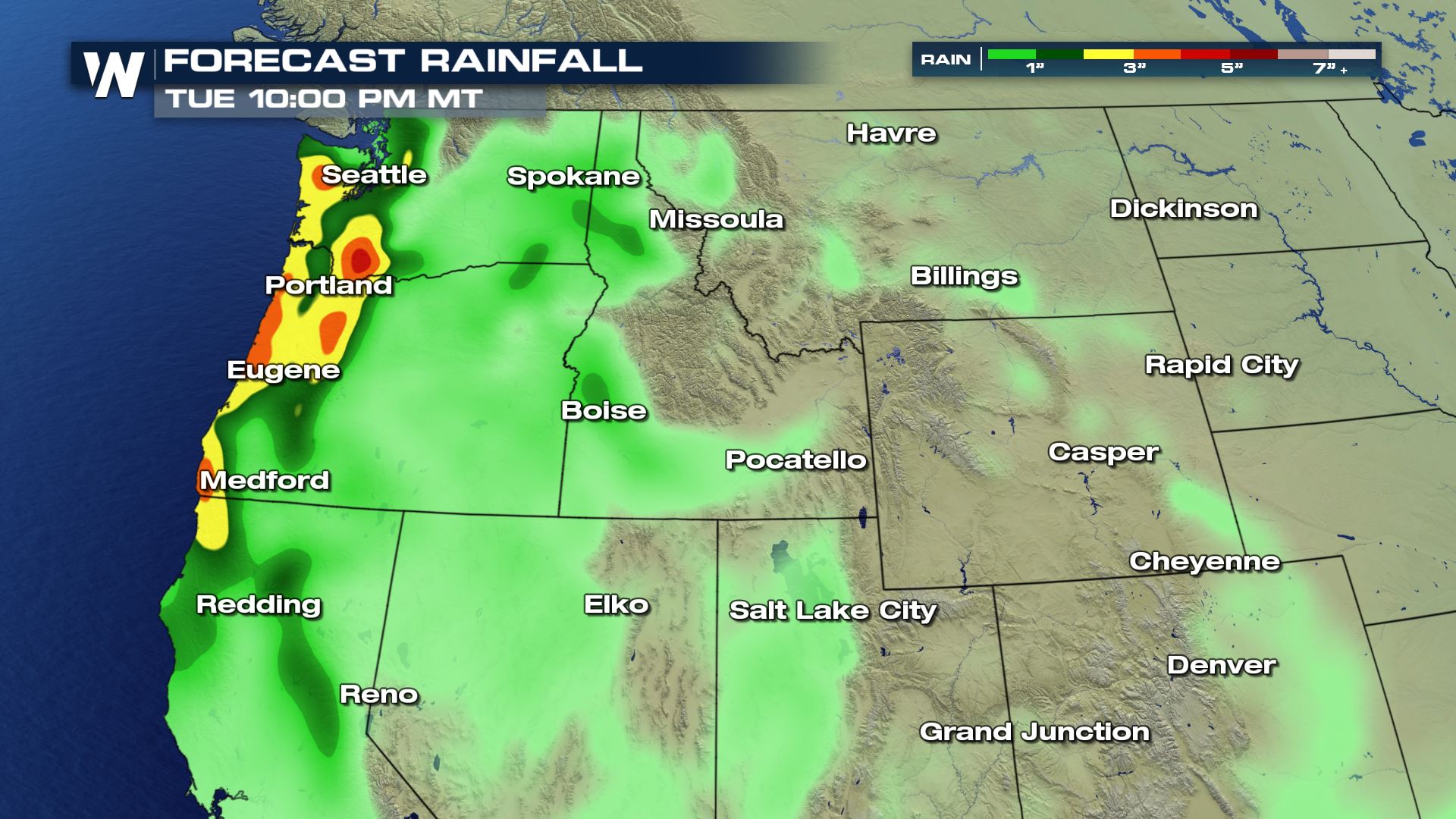 As a result of the heavy rain, flooding and a landslide will be possible in the hardest-hit areas. Monitor the conditions around your area!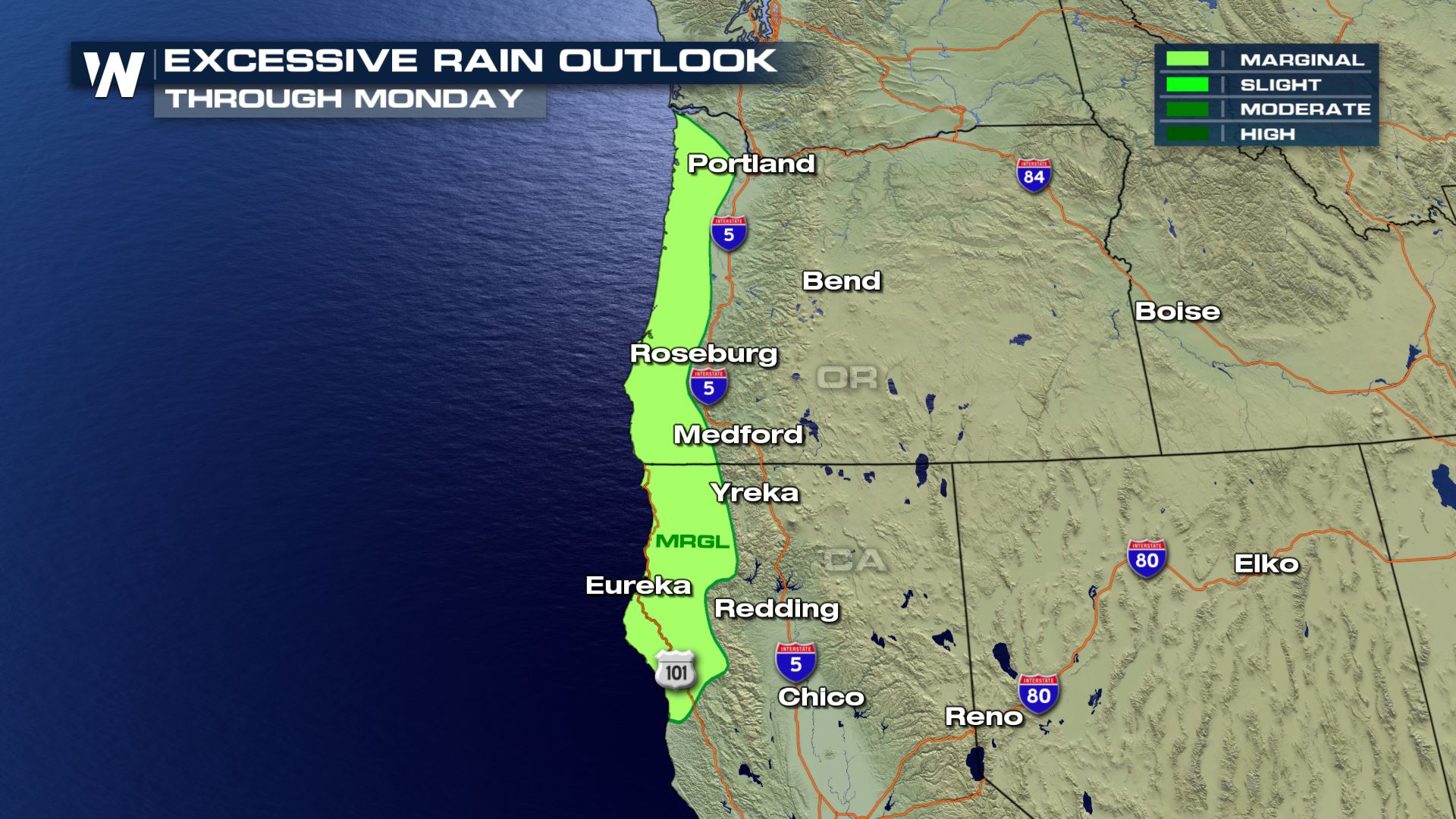 It appears likely that the wetter-than-average weather conditions will continue through the end of January here in the Pacific Northwest.