WHAT TO EXPECT
The folks in the south have been enjoying above average temps, and that trend will continue to start off your week. As we see colder air in the west, a ridge of high pressure has set-up in the southeast bringing above average temps.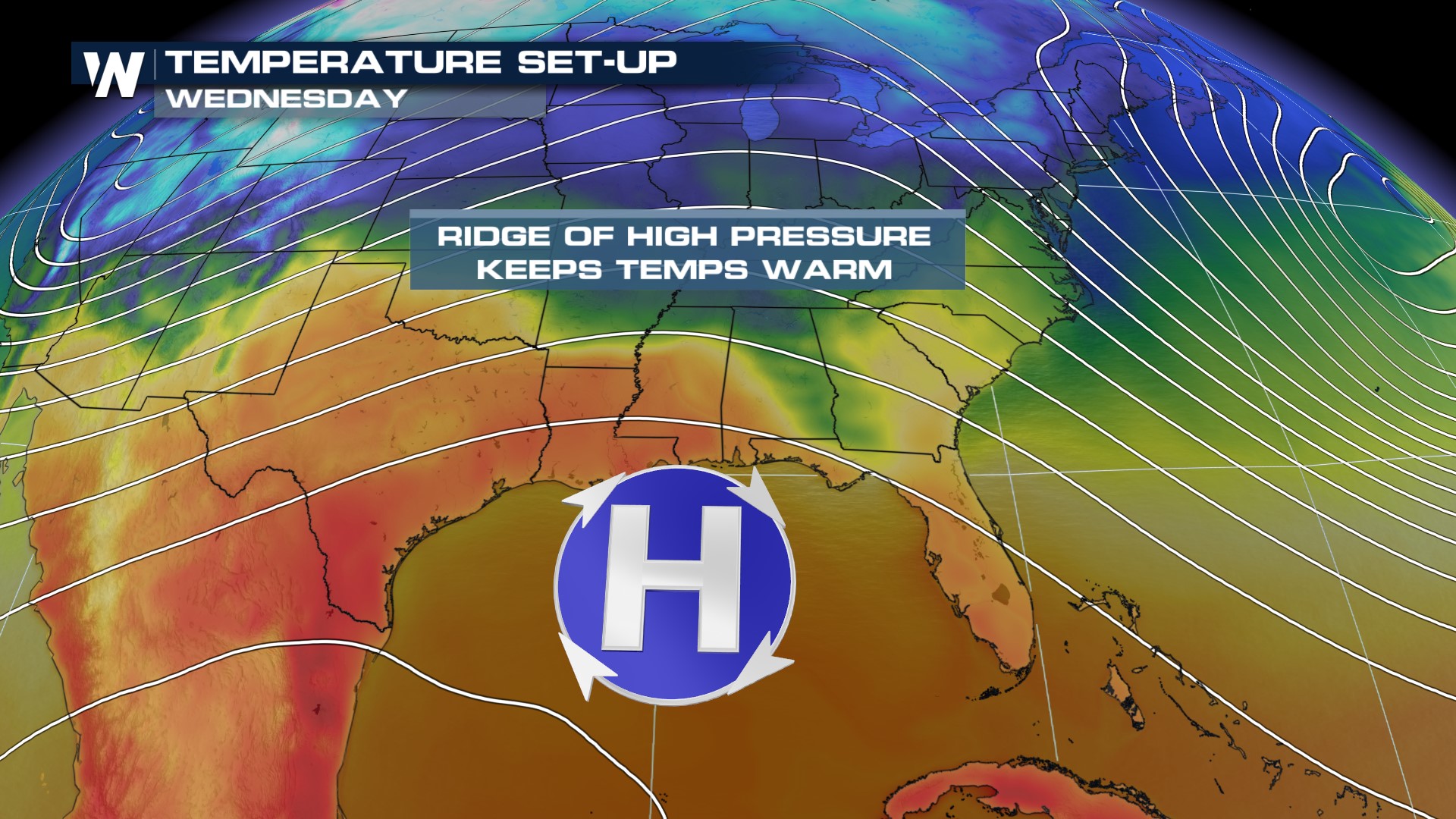 There will be the potential for numerous potential record highs Monday through Thursday as the high pressure system continues to ridge, bringing the warm March temps. On Tuesday, cities like New Orleans, Jacksonville and Tallahassee will all come close to record warmth, and may tie or beat out previous records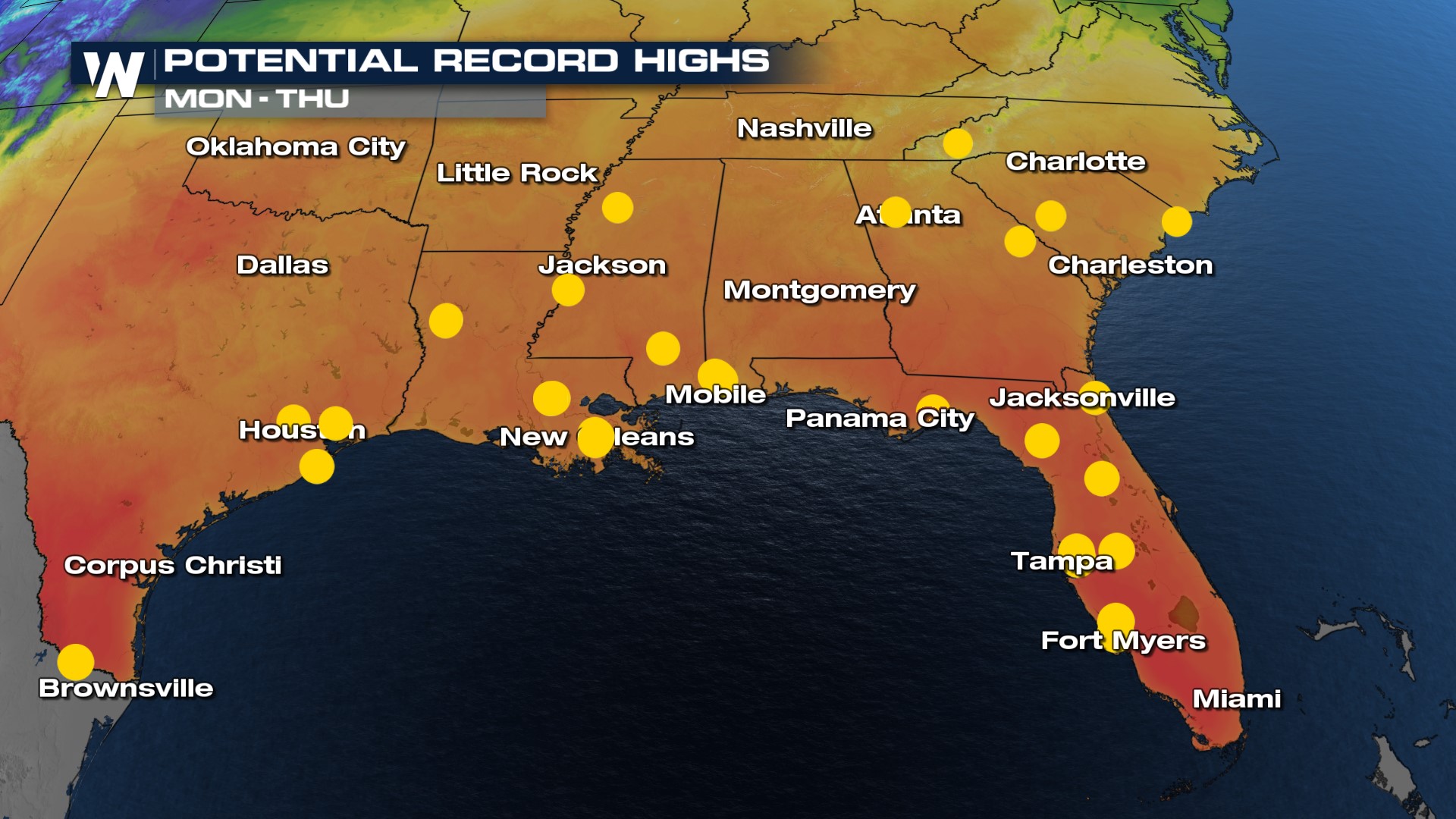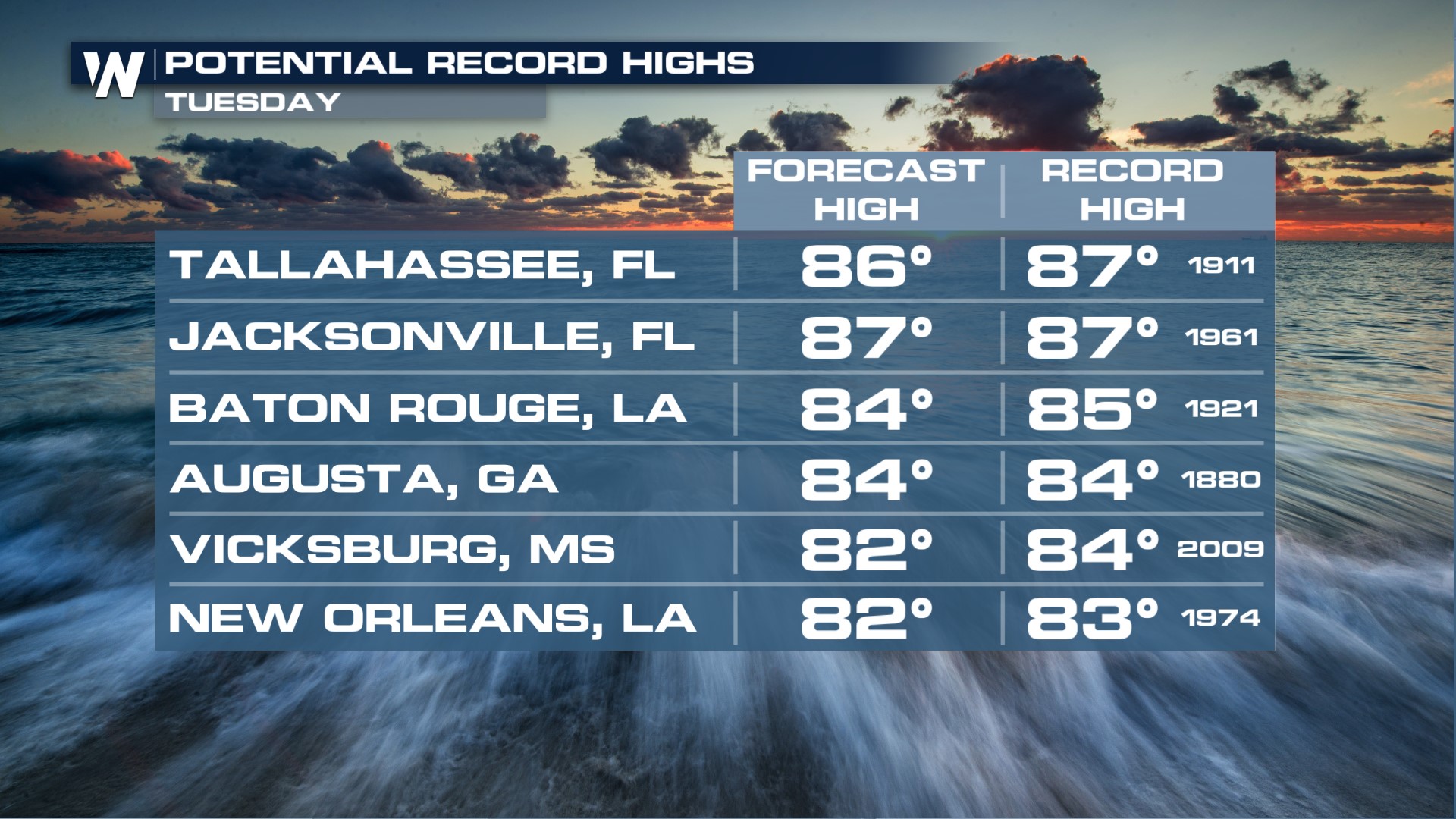 As we look at temperatures for tomorrow and into the first half of your week, temps can reach up 15- 20 degrees above average. On Monday, Dallas will see a forecast high of 81. The average for this time of year is 65, this is 16 degrees above average for Dallas!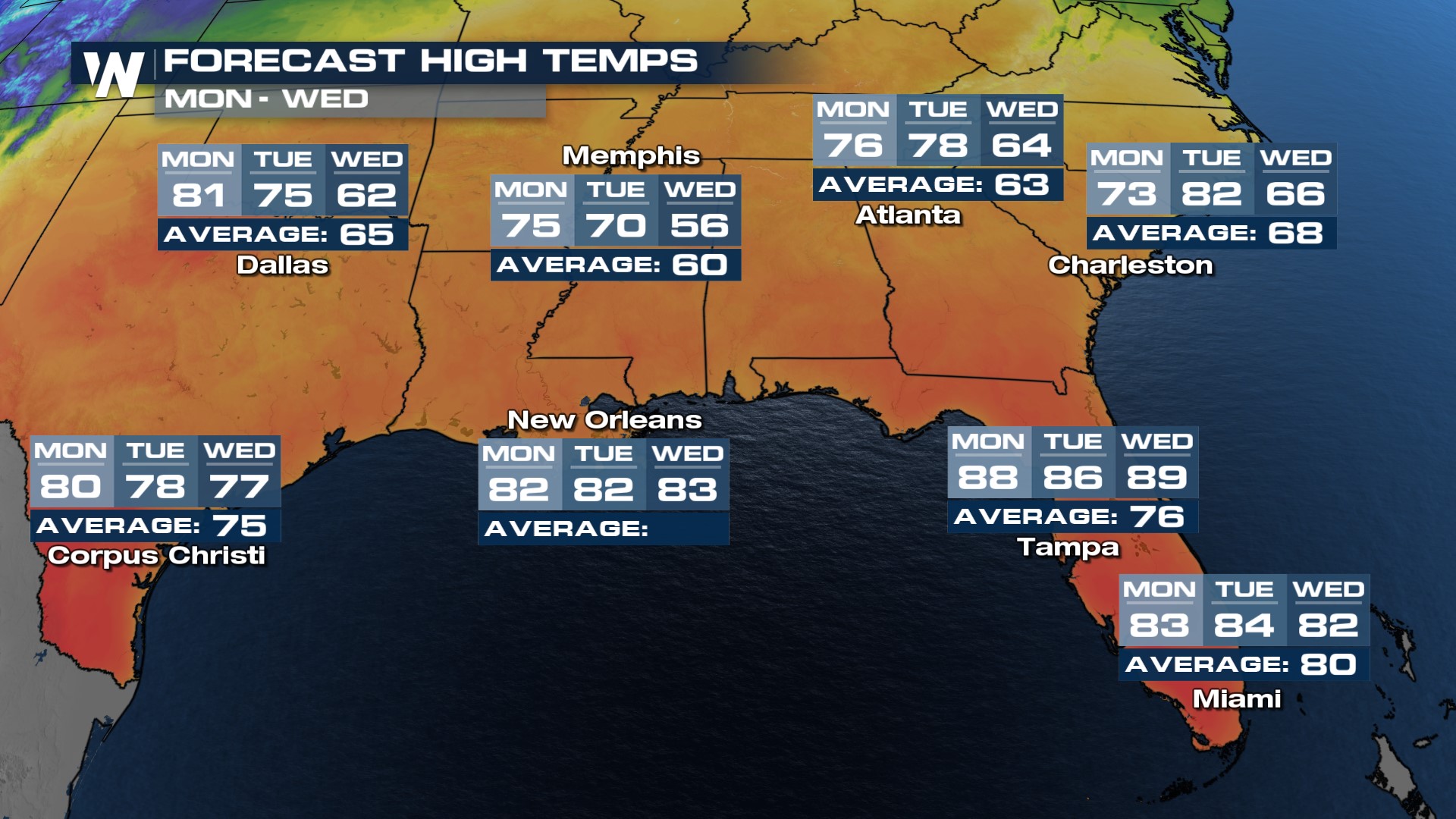 Enjoy these warm temps for now, because the temperature outlook for the week of March 11- March 15 shows a major cooling trend across much of the east! Temps will be well below average for cities like Chicago and St. Louis. A trough will bring below average temps to much of the Eastern United States.