An active pattern will continue in the West with more rain and snow ahead to start this week. Winter weather alerts have been issued for portions of almost every Western state with accumulating snow in the forecast.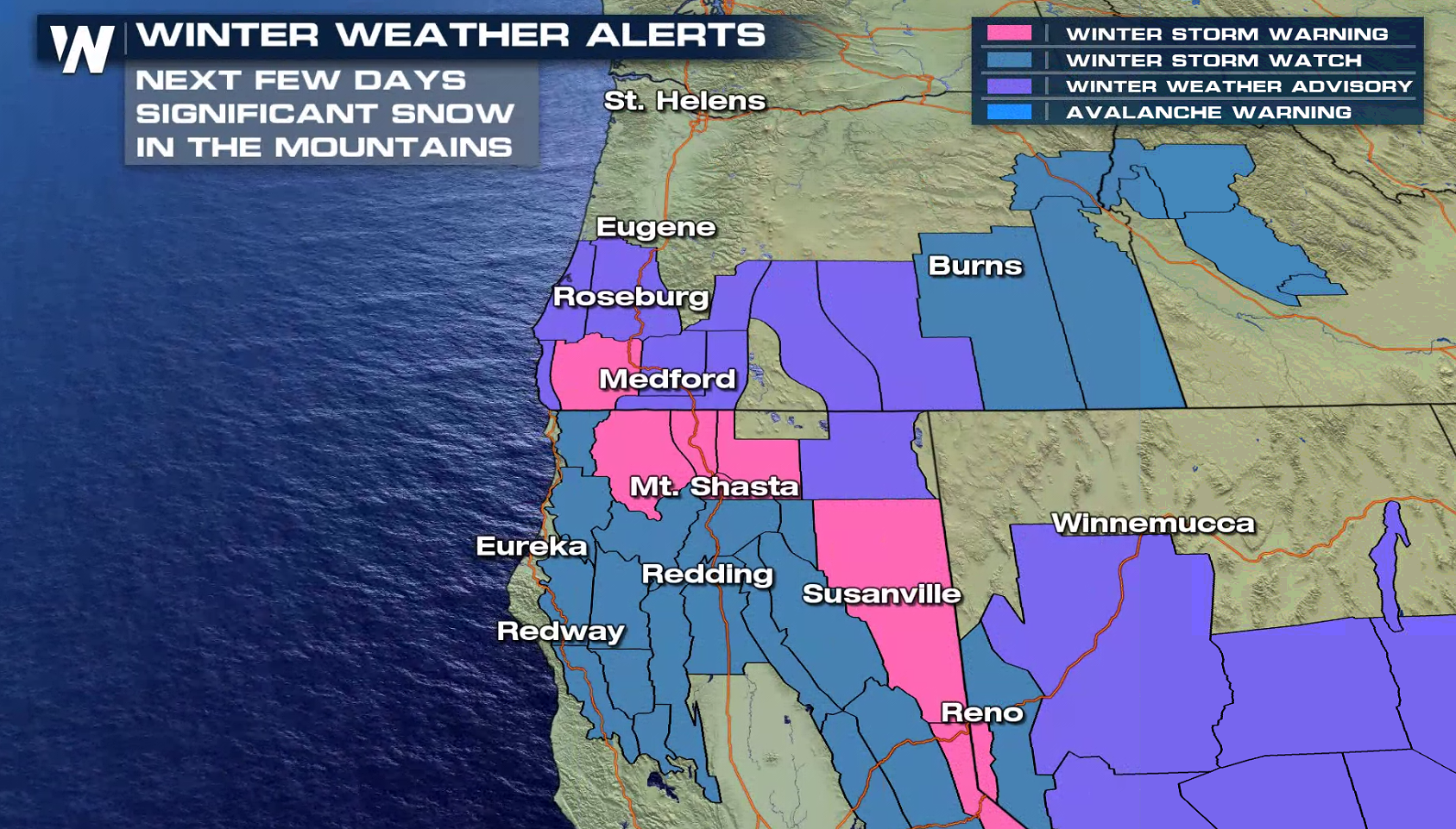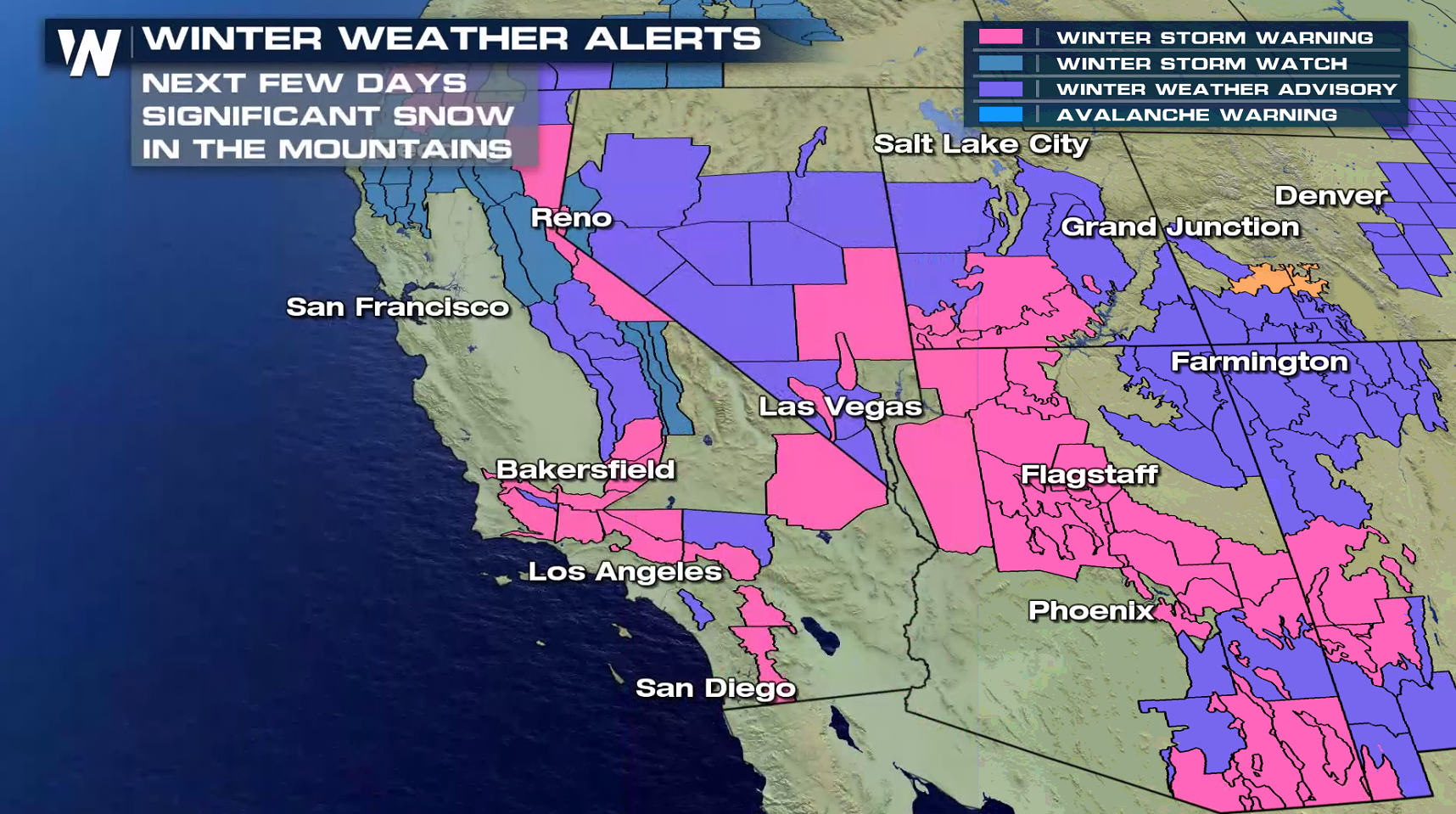 An active jet stream pattern will continue across the West. One wave of energy will push through the region today (Monday) into Tuesday, with another system in the Pacific set to move ashore later this week.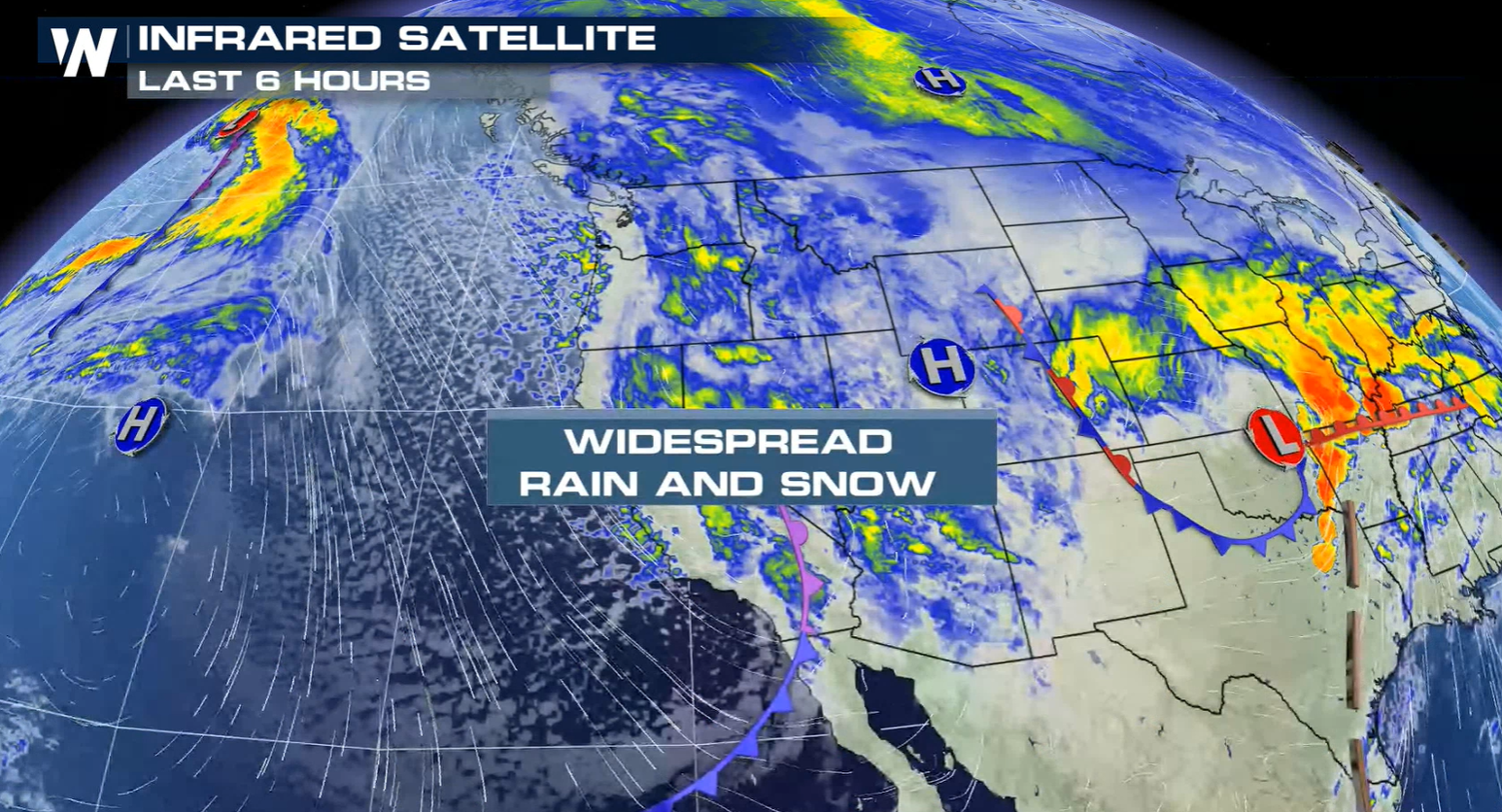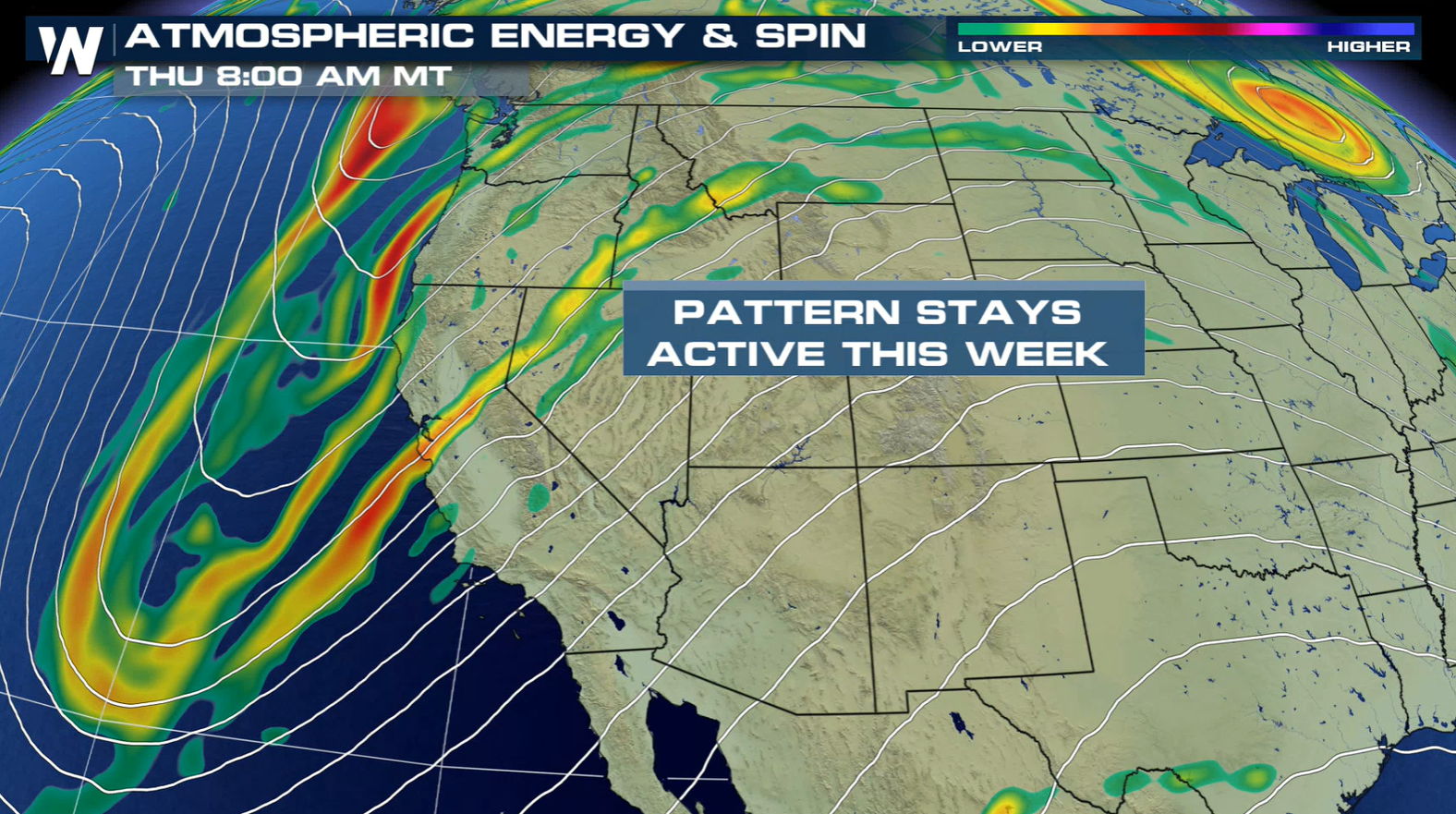 Forecast
The first batch of rain and snow to start this week will slowly move through the region. Most of the moisture today (Monday) will be focused near a cold front and low pressure center.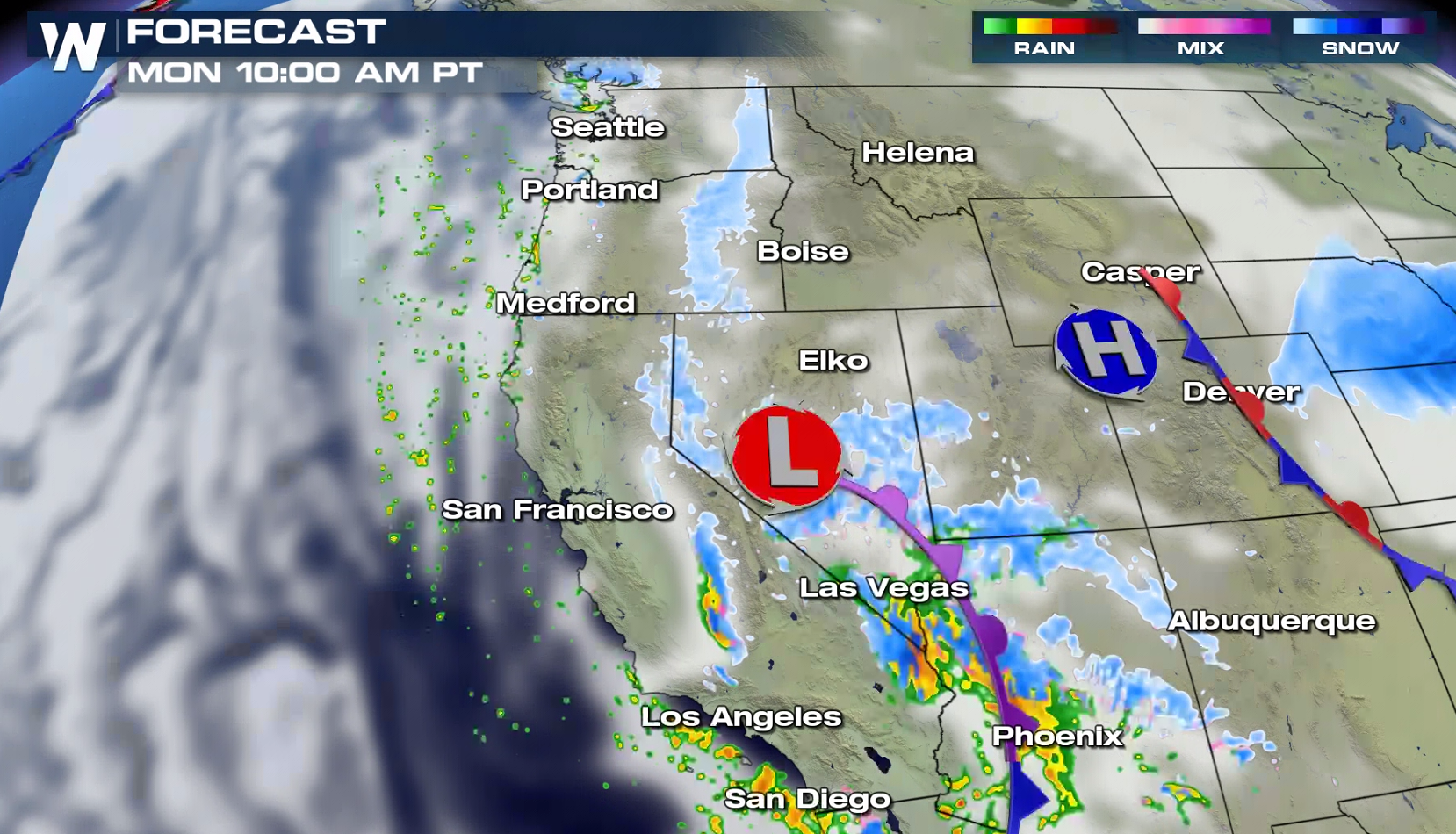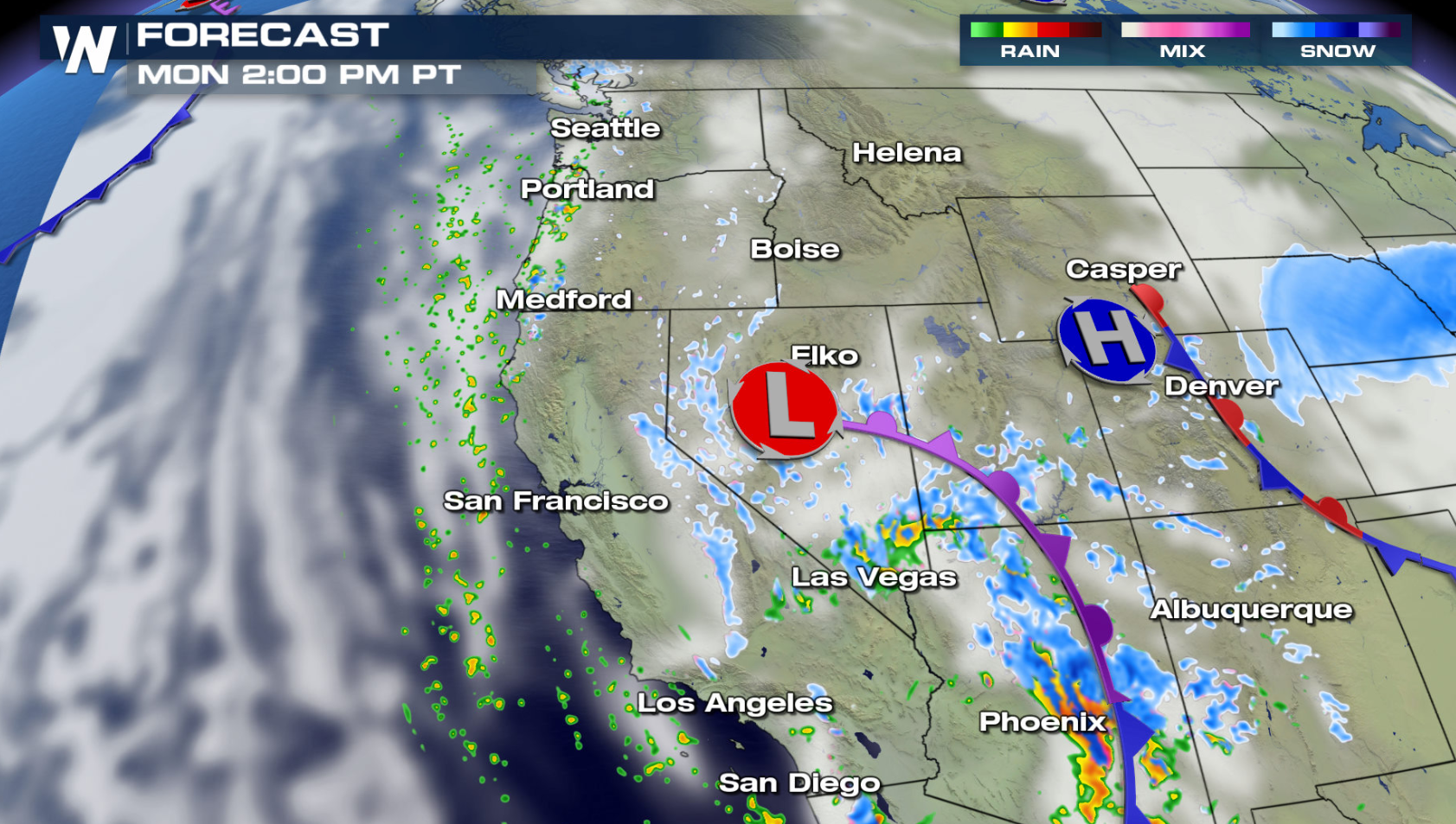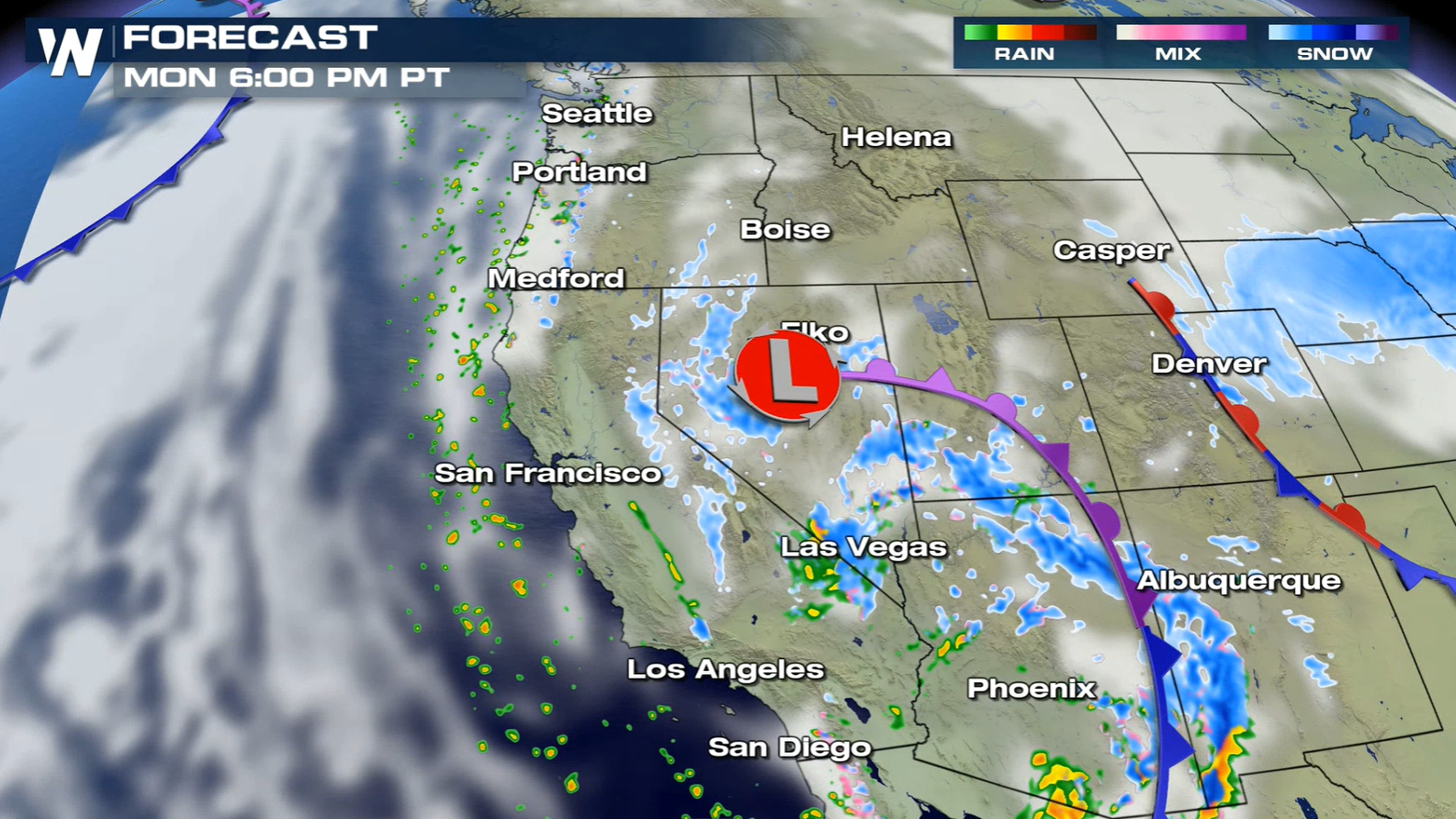 Heavy snow will continue through the mountains near the low pressure center and front into early Tuesday. The system will begin to weaken after sunrise Tuesday, with precipitation becoming more scattered.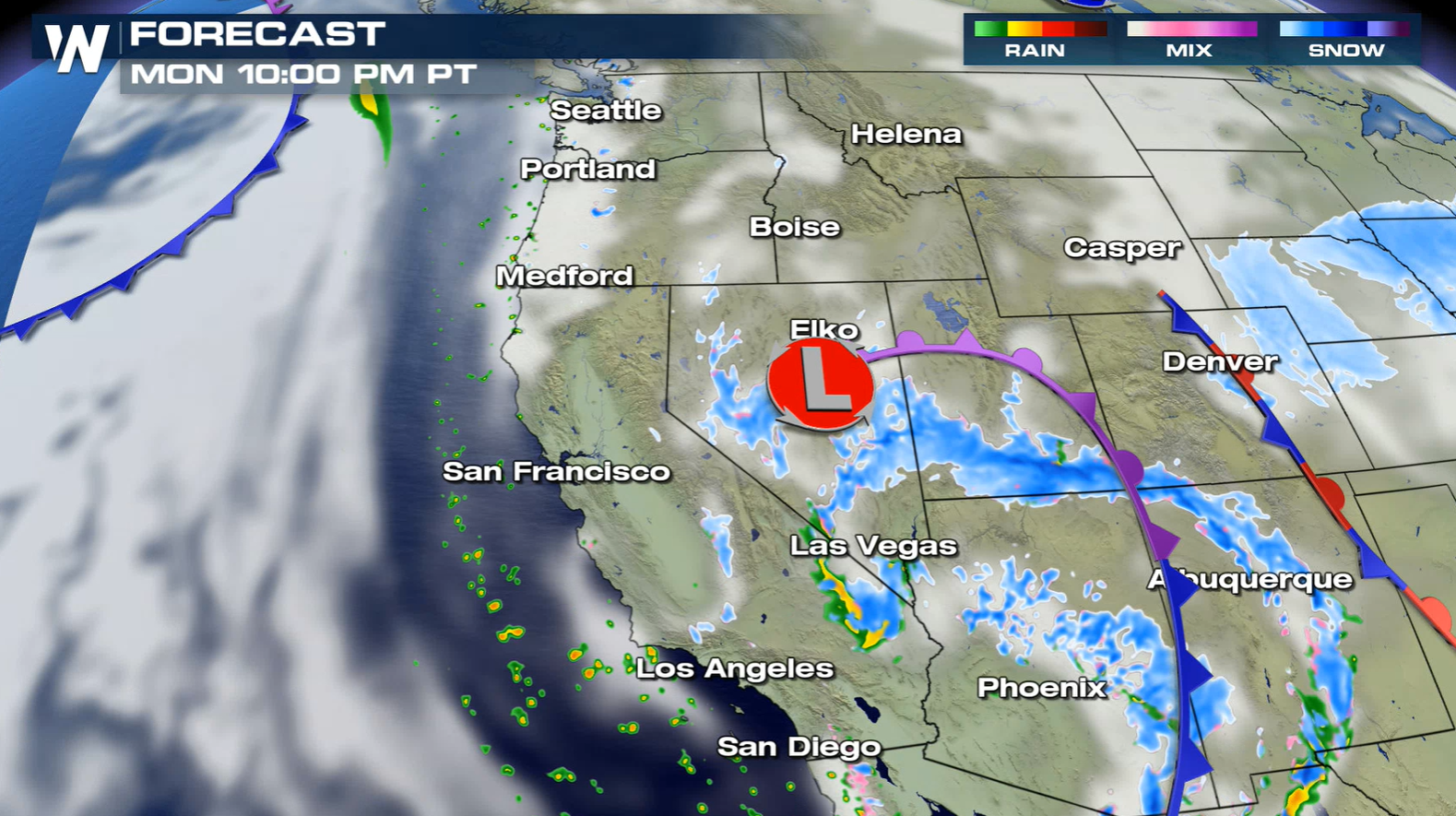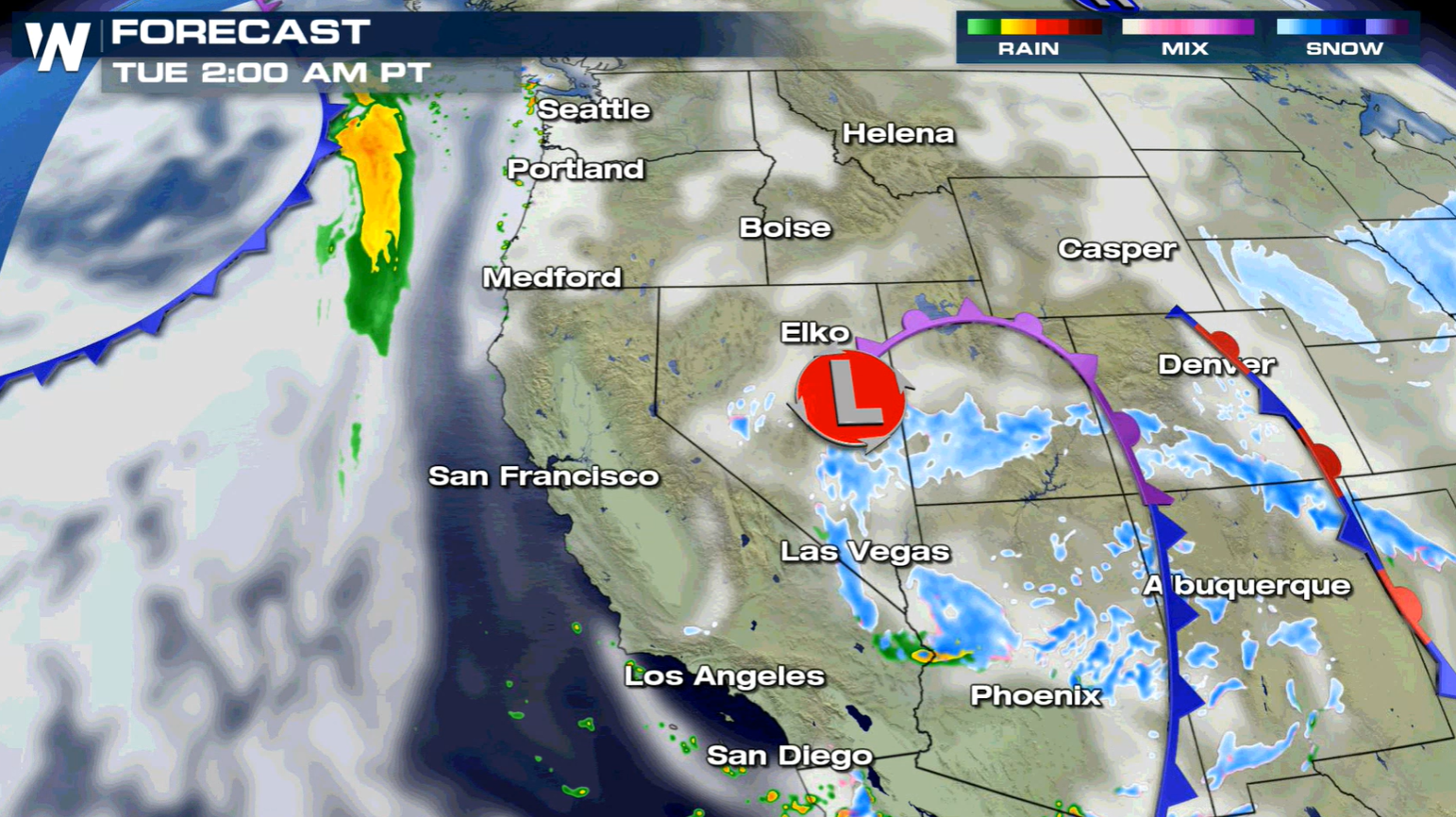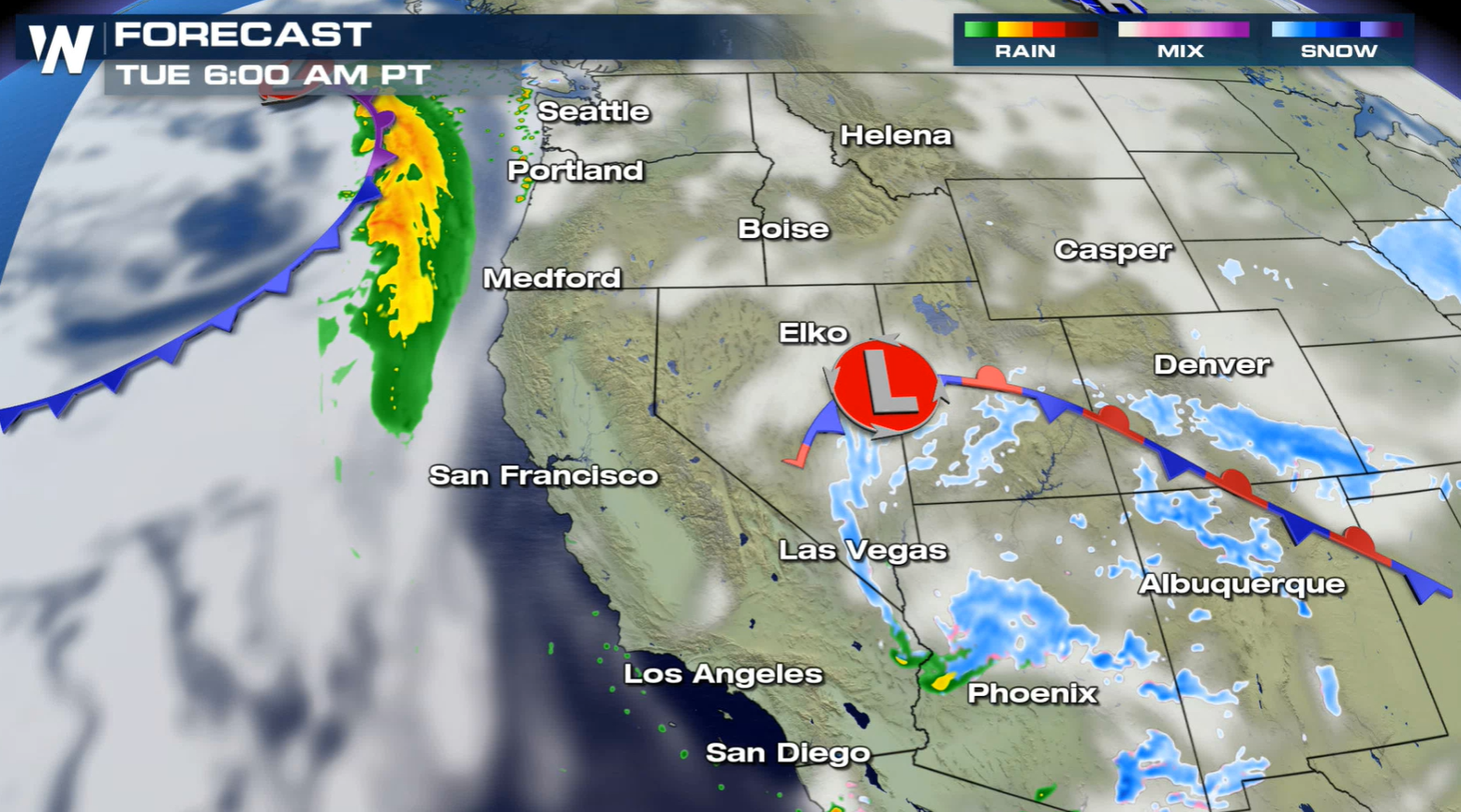 Snowfall will be heavy to start the work week in the mountains, with more than a foot likely in the higher elevations. Travel will be impacted, especially through the foothills and passes.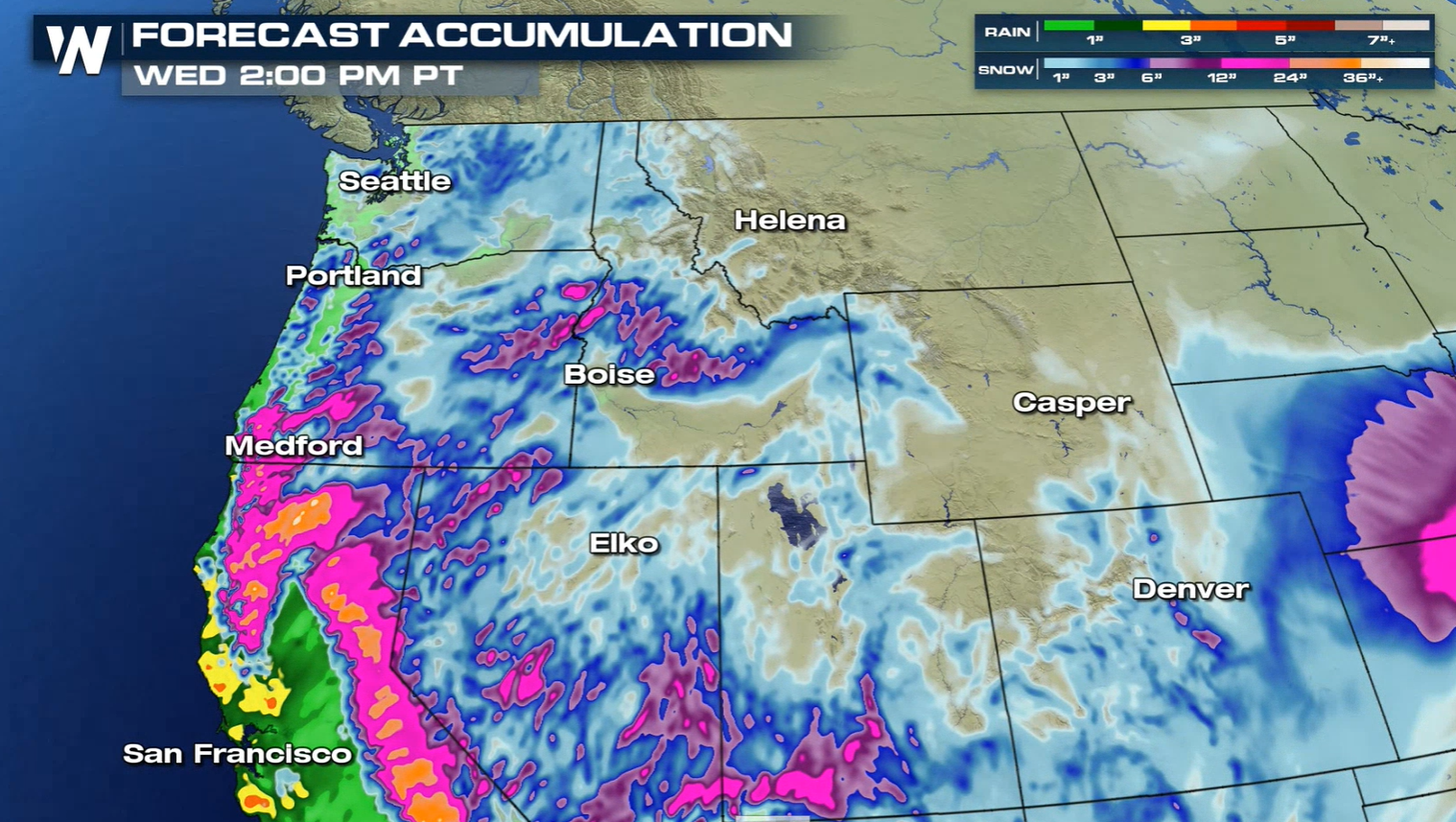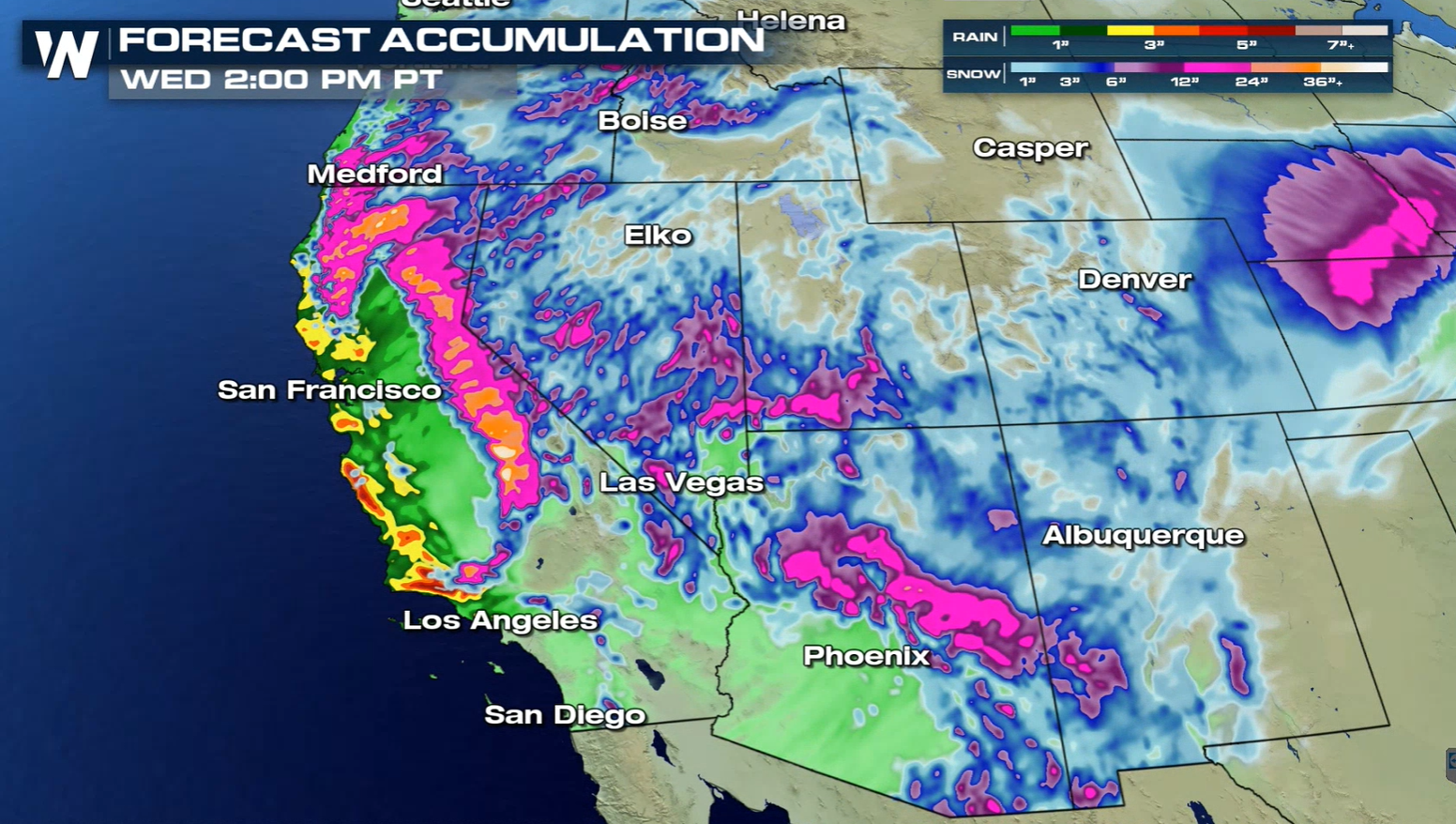 Check back with WeatherNation for updates on the expected snowfall. We will keep you up to date on-air and online.