We sound like a broken record. Records were broken again on Friday in the eastern United States. Most of these records happened in Florida, but Worcester, Massachusetts was the warm spot in New England (when it came to record highs).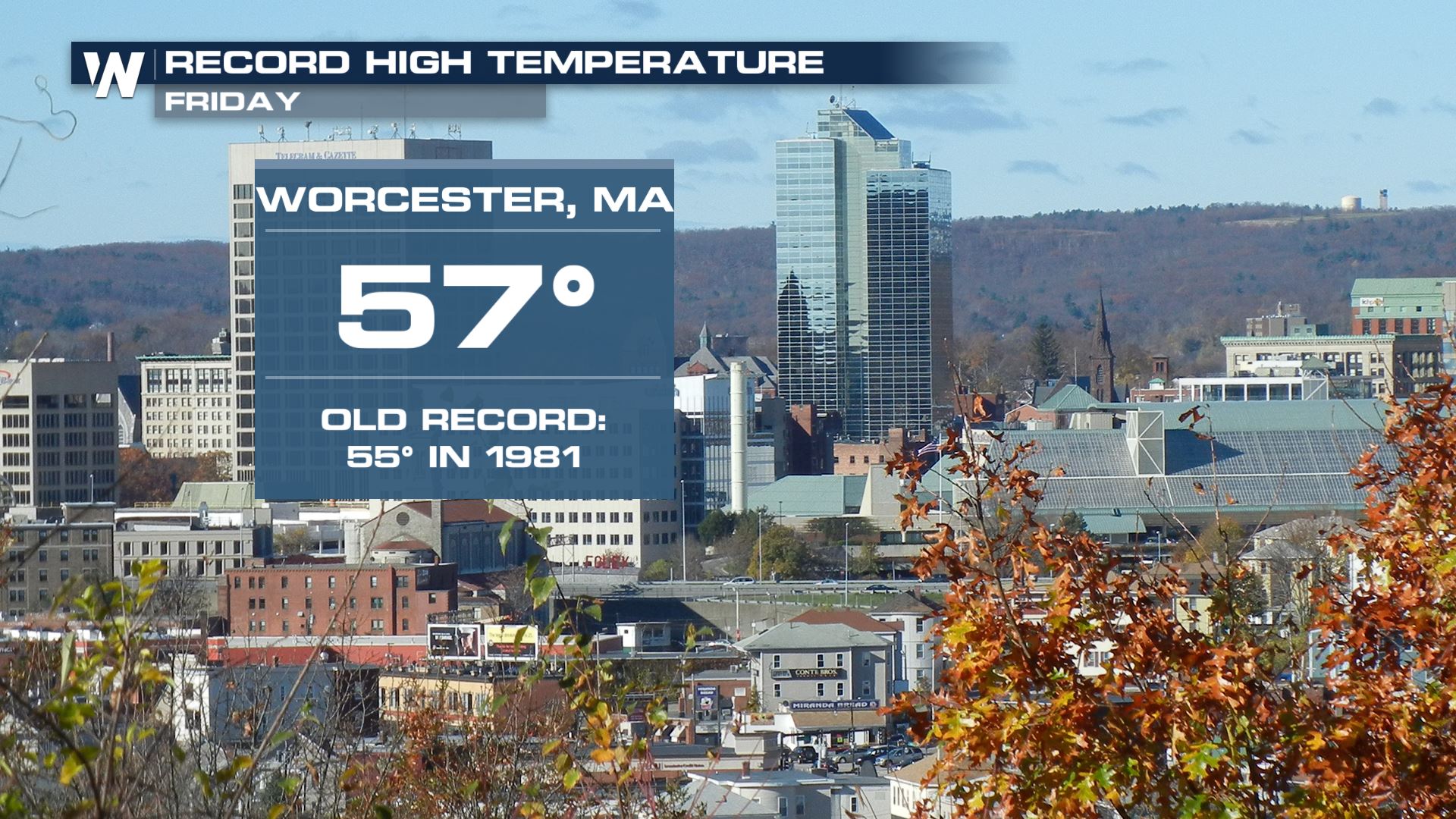 Although other spots in the Northeast didn't break high temperature records, widespread 50's were found across the I-95 corridor in New England and the Northeast. It was still a very warm day!
Temperatures Drop
Temperatures have dropped quickly tonight, down to the 20s for many by 9 pm. This could lead to the rapid development of icy conditions. Areas in yellow and orange are expected to see minor to moderate impacts from the ice through Saturday morning.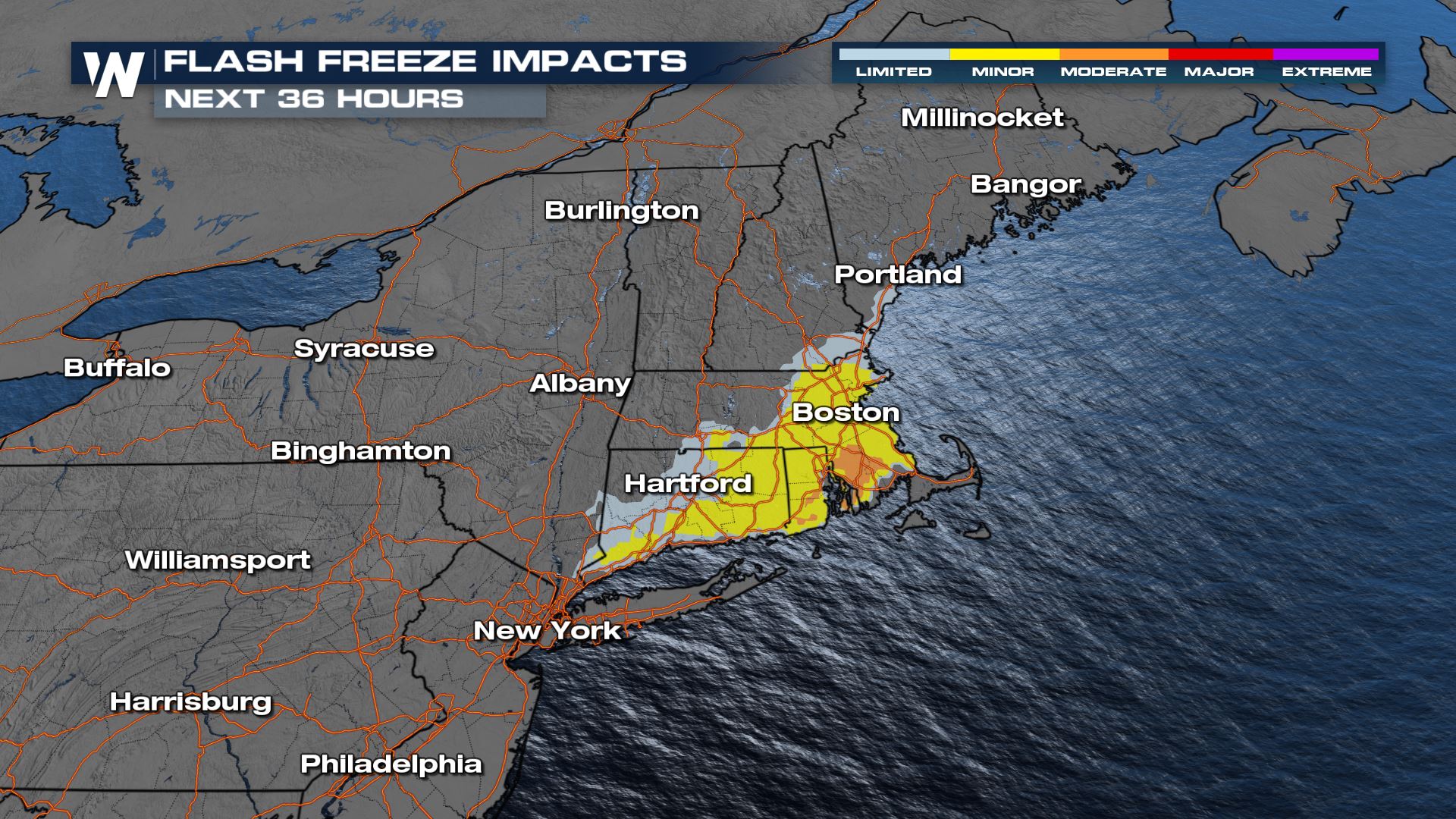 A flash freeze means that with wet conditions and quickly-falling temperatures, black ice could form easily. Drive slowly and carefully, and watch your step!
Temperatures won't necessarily be cold on Saturday, but relative to the way it has felt in the Northeast this week, it will feel chilly! One or two days of about "average" temperatures are expected this weekend before the thermometer starts to climb once again.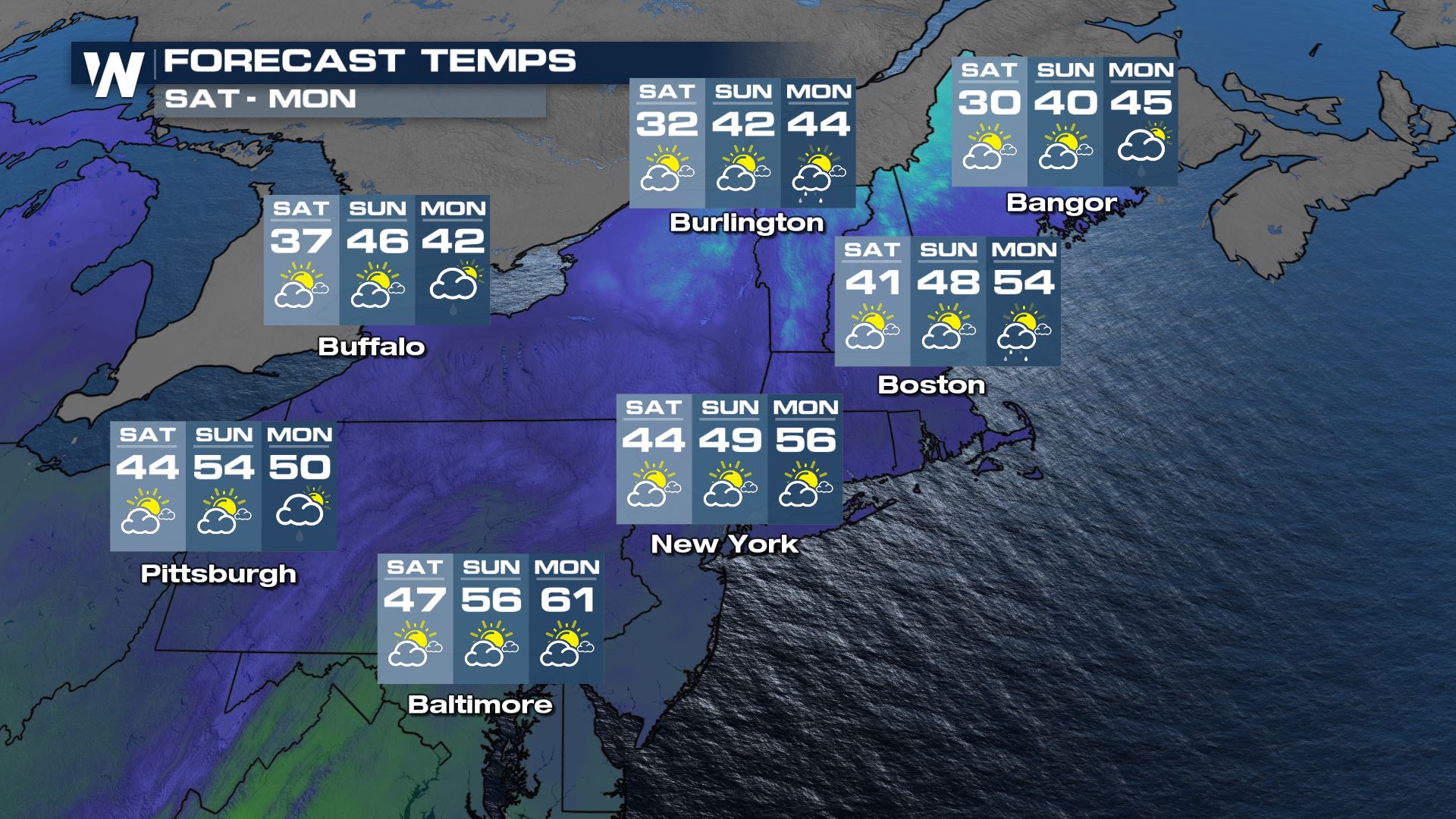 By Monday, temperatures will reach to 55 to 60 degrees. That will be 10-20 degrees above average for some towns and cities.
We will have more discussion of the snow and ice potential in the Northeast coming up at every :10 past the hour on WeatherNation.