Alberto has moved inland into Florida officially as a subtropical storm, the first named storm to hit the U.S. this season. It hit just west of Panama City while steadily weakening.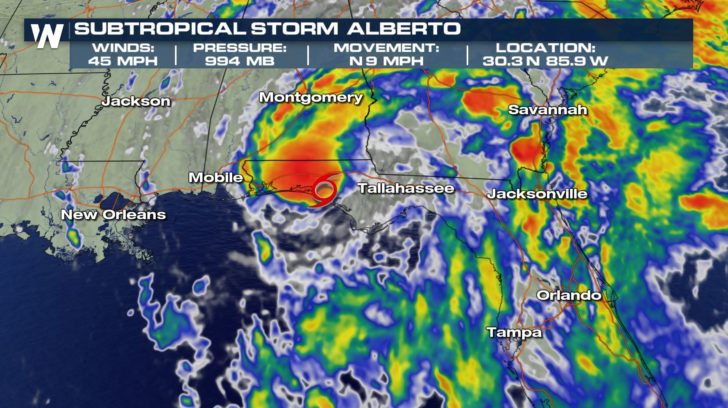 Alberto weakened quite a bit Monday before reaching the coastline of the Florida Panhandle. Initially maximum sustained winds were up to 65 miles per hour, however diminished to 45 mph prior to landfall. Maximum wind gusts from the storm (so far) are as follows: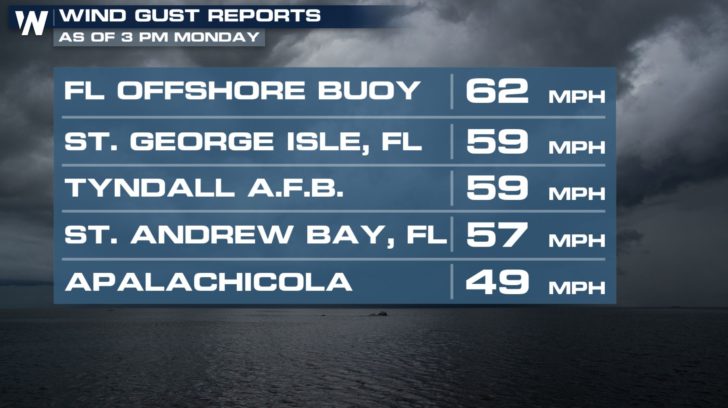 Numerous flash flood warnings had been issued for Florida due to the heavy rainfall associated with Alberto. In fact, some of this tropical moisture moved all the way up into the Carolinas and Virginia where flooding was reported as well.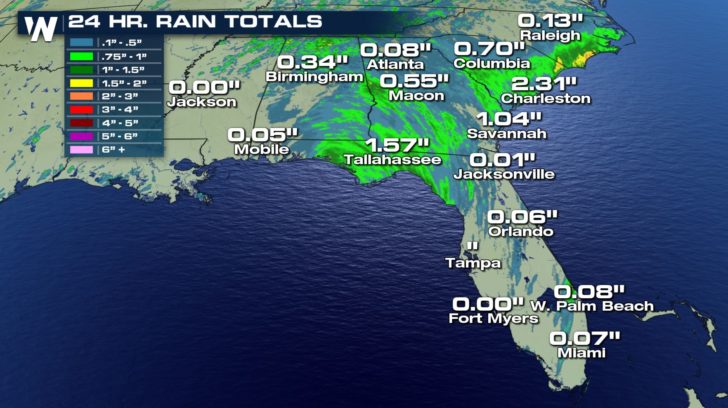 From here, Alberto's remnants are forecast to move north toward the Great Lakes. Up to six inches of rainfall is forecast for some areas (dark red, below).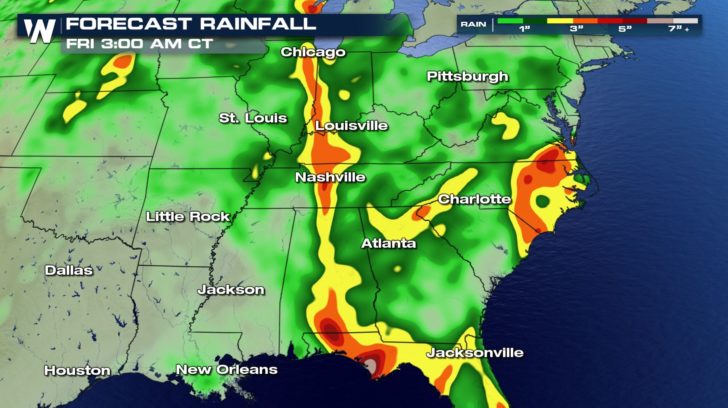 Forecast rainfall through Thursday, May 31 Moving forward, flooding will be the biggest weather-related hazard from Alberto. Tropical cyclones usually produce a lot of rainfall for inland communities. Click/tap on the image below to find what areas have an elevated flooding risk through Wednesday. https://twitter.com/WeatherNation/status/1001169476832772097 The hurricane season has not even technically begun yet. It begins Friday, June 1 and lasts until November 30. It is possible to get storms in May, especially across the warm waters of the Gulf of Mexico.
Related Story: It's Hurricane Prep Week at WeatherNation!
We are here for you this week, getting you ready for the hurricane season. We are showing stories from preparedness before the storm to the meteorology behind tropical cyclones. For WeatherNation, Meteorologist Steve Glazier