It has been a quiet season, so far, for the Atlantic, but we are starting to see some more activity!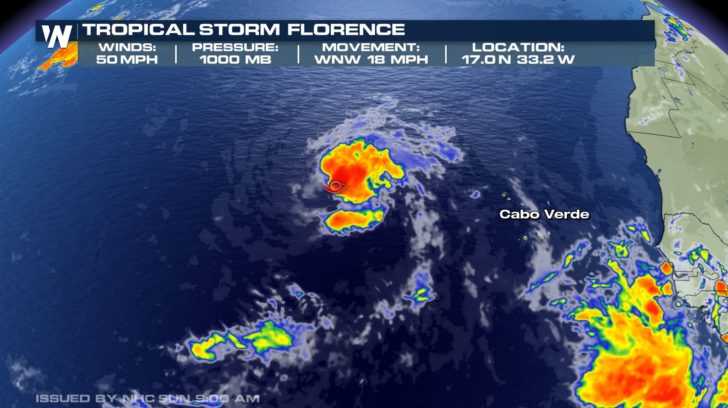 Tropical Storm Florence is just west of Cabo Verde and continues to move WNW at 18 mph. Currently, sustained winds are around 50 mph.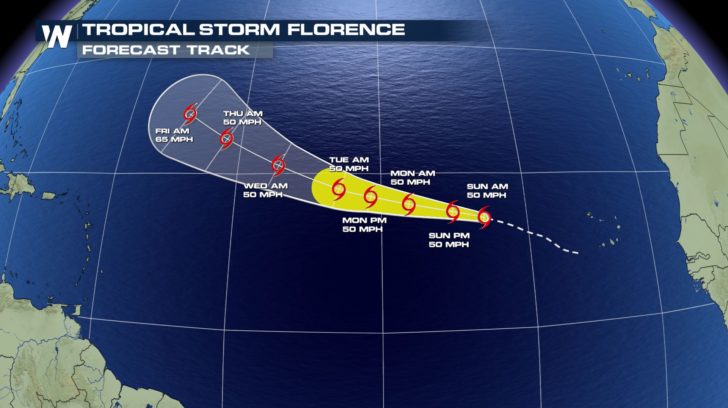 As Florence moves WNW, it is not looking to affect the Caribbean, but could come close to the east coast of the United States. We will definitely keep a close eye on the storm as we near the end of the week.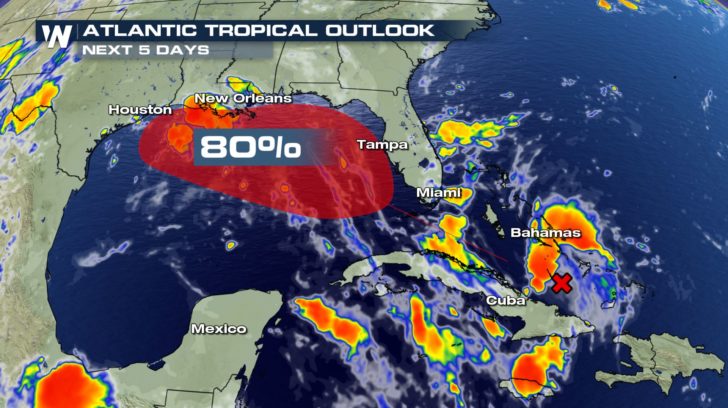 Another area of interest is just off the coast of Cuba. We're watching an area of low pressure that will be moving northwest into the Gulf of Mexico. It has about an 80 percent chance of forming into our next named Atlantic storm. Even if it does not strengthen into a named storm, it is still looking to bring heavy rain to the South and Southeast.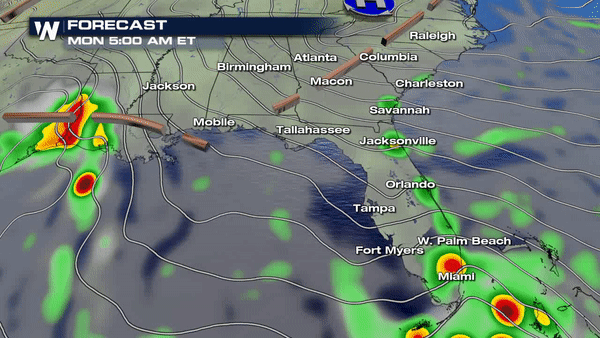 Rain started up early this morning for southern Florida and for the coast of Louisiana and Texas. These same areas will need to be watched over the next few days as the low pressure system moves closer. Rain is looking to be constant, and thunderstorms that form, due to the low pressure system, could produce heavy rainfall.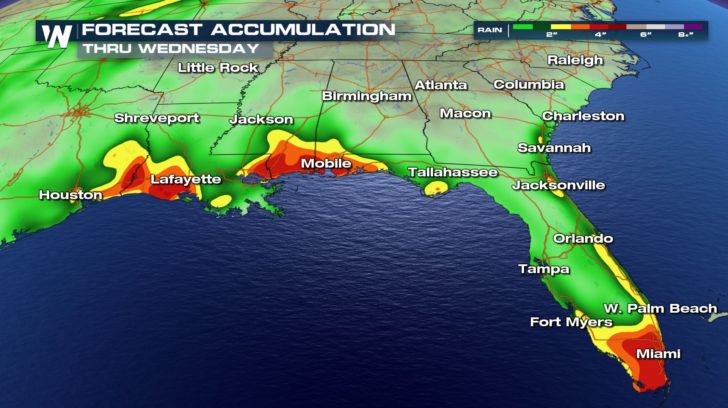 In the next three days, south Florida, the coast of Mississippi, Louisiana, and Texas could experience an abundant amount of rain. These areas could receive anywhere from 1 to 5 inches of rain. Make sure to stay safe! If you see any flooding or ponding on the roads, remember to turn around, don't drown. For WeatherNation -Meteorologist
Shelly Lindblade