An elongated, steady stream of moisture commonly referred to as an 'atmospheric river' is forecast to arrive at the Pacific Northwest coastline this weekend.
Infrared Satellite imagery Friday afternoon, April 5th showing the current cold front and associated moisture (yellows) followed by the next atmospheric river (left). Late this week, the river of moisture across the Pacific was still well out to sea. It will arrive quickly by Saturday night or early Sunday morning.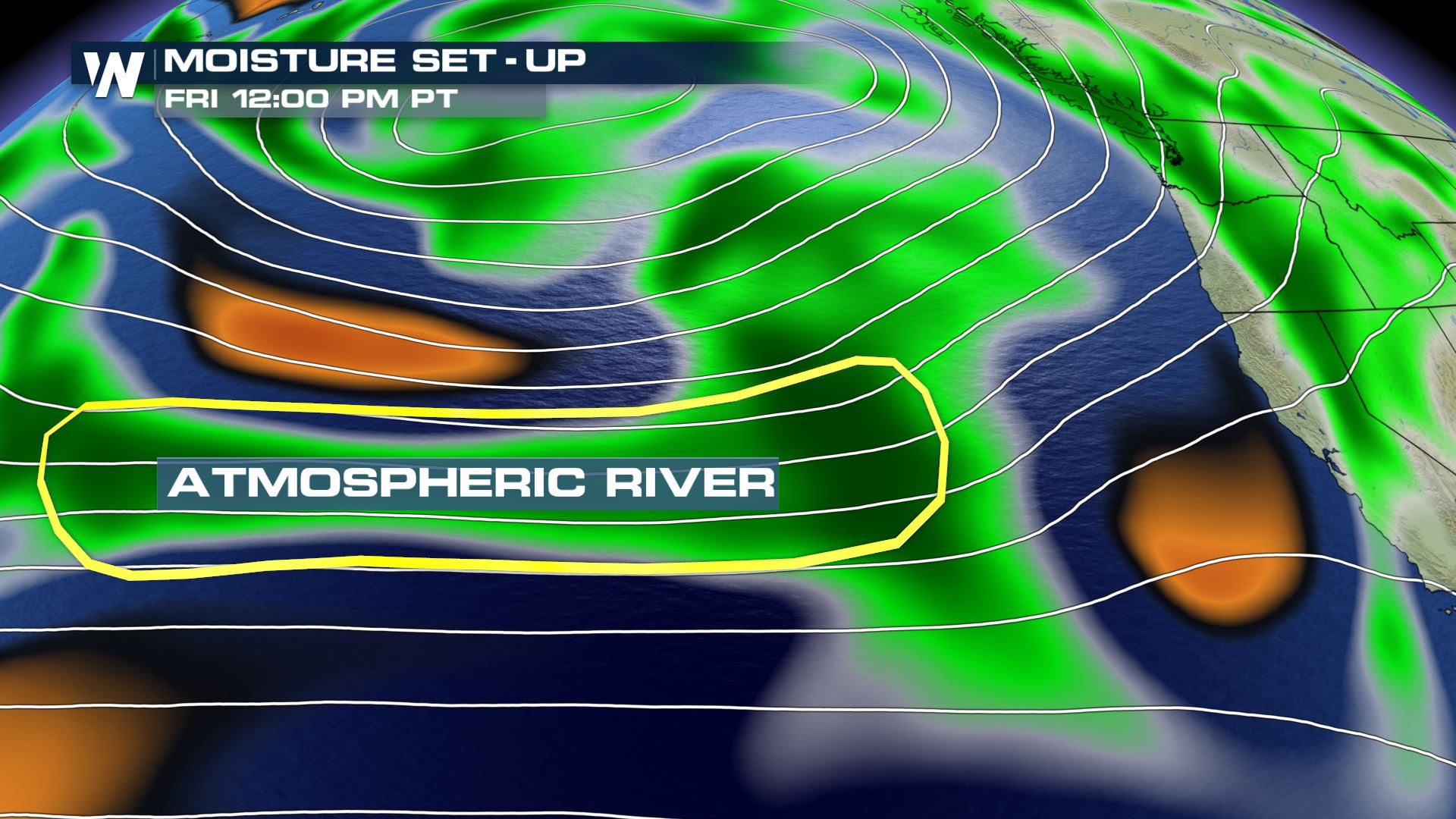 The moisture levels indicated Friday afternoon, April 5th.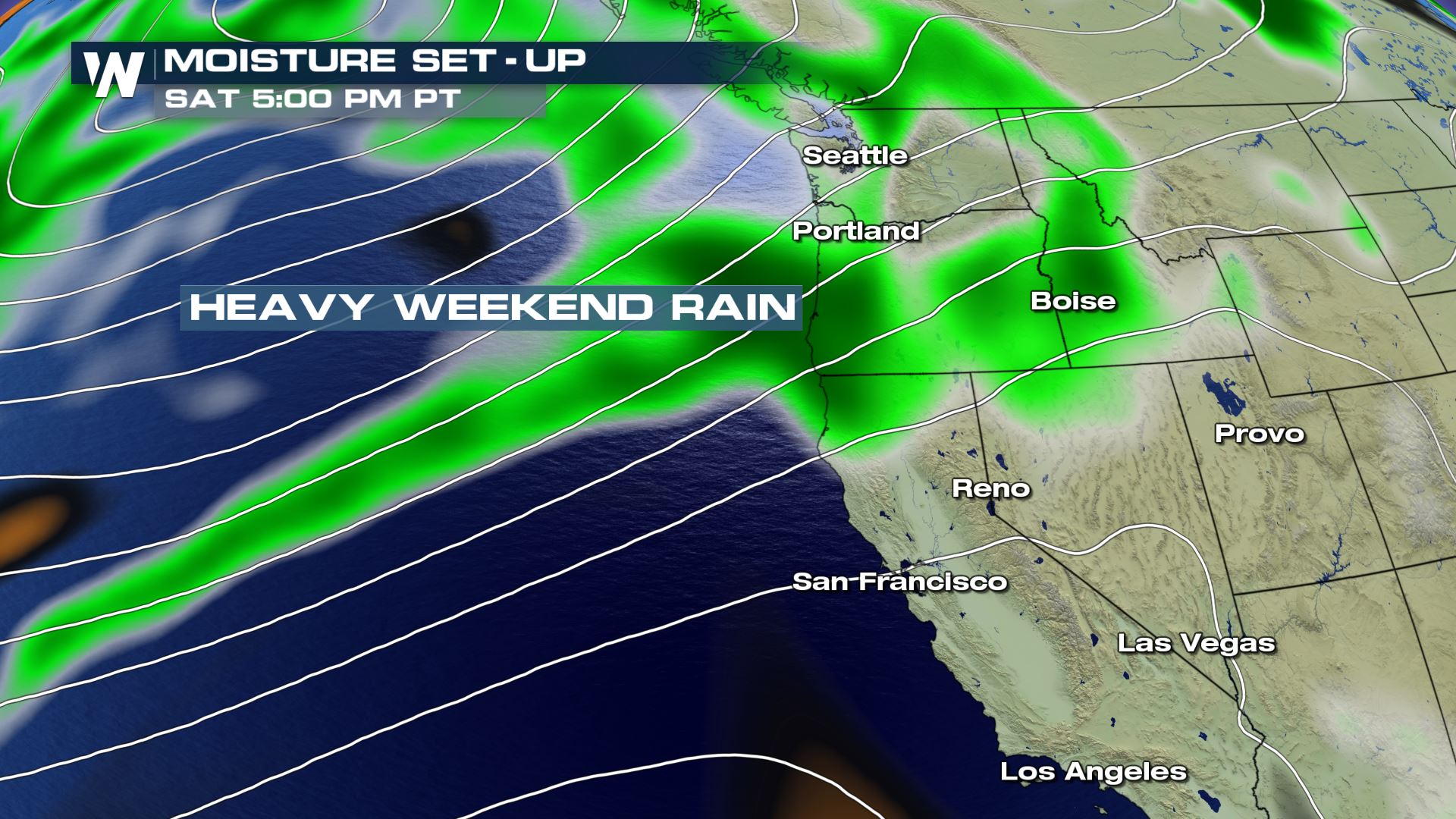 The forecast position of the higher moisture levels (green) by Saturday evening, April 6th. First up will be Oregon, far southern Washington as well as far northern California on Saturday evening. This will translate to another batch of heavy rain showers and mountain snow showers Saturday night. Another steady stream of moisture will reinforce those rain/snow showers on Sunday and even into Monday for the Pacific Northwest.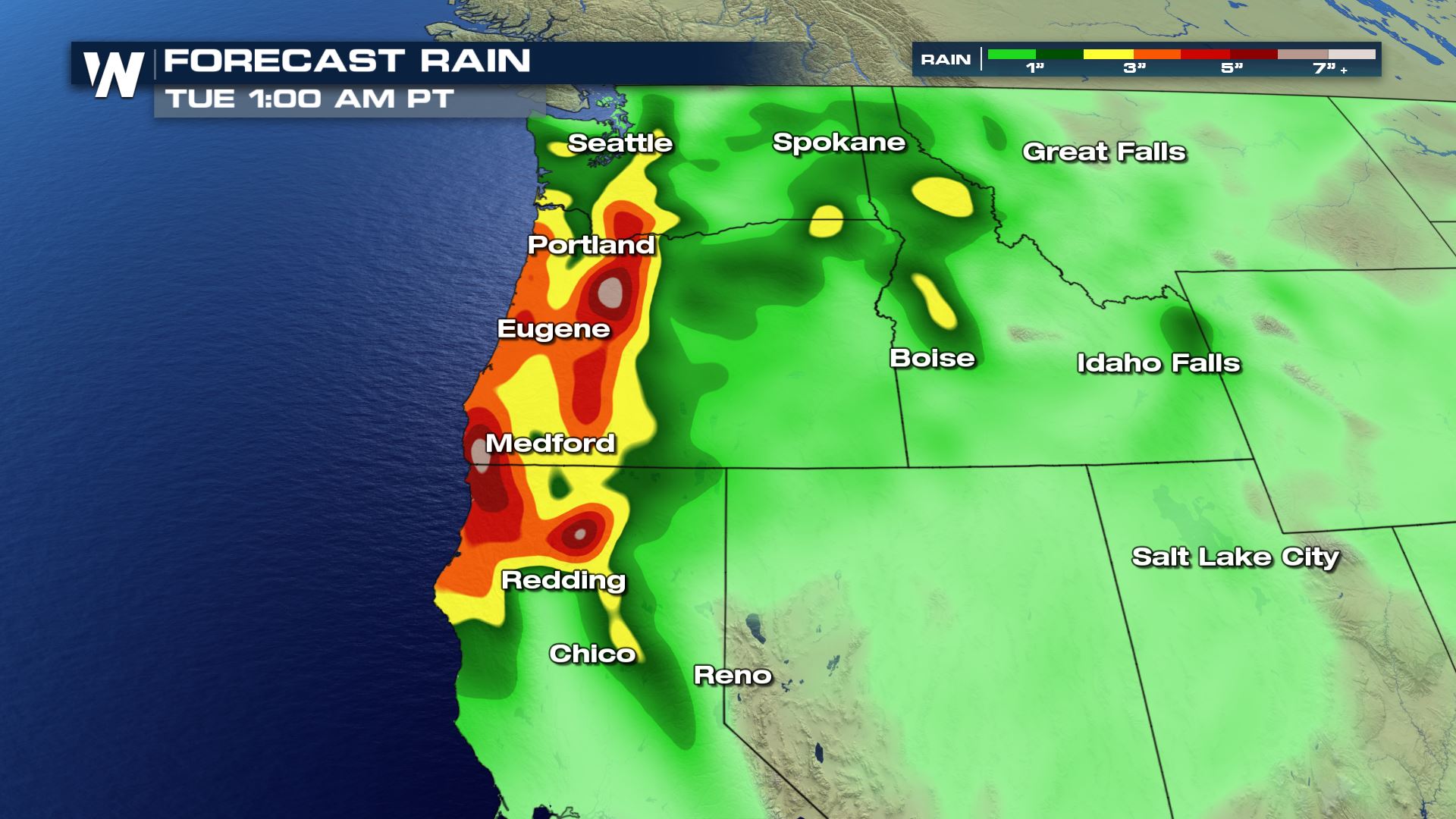 Forecast rainfall through Monday, April 8th where yellow shows up to 3", orange up to 4" and maroon up to 5" by the end of the week.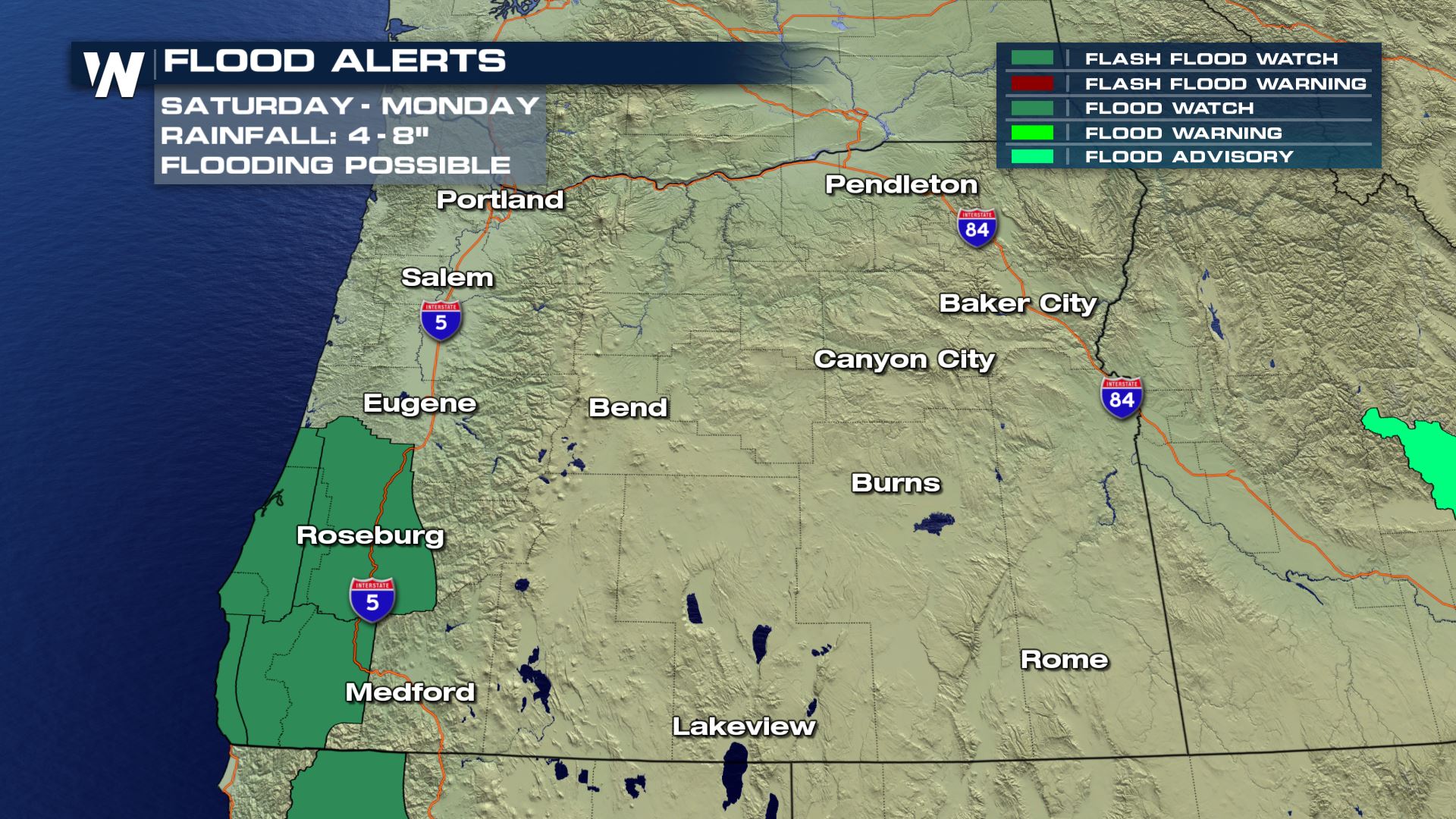 A flood watch (green) is in effect between Saturday and Monday, April 6th-8th for potential flooding. As a result of the heavy rain, a flood watch has been issued for southwest Oregon and northwest California. That means there is the potential for river flooding and street flooding. Remember: Turn Around, Don't Drown! With some snow still left to melt and the incoming rain, flooding will be a possibility across parts of the Northwest.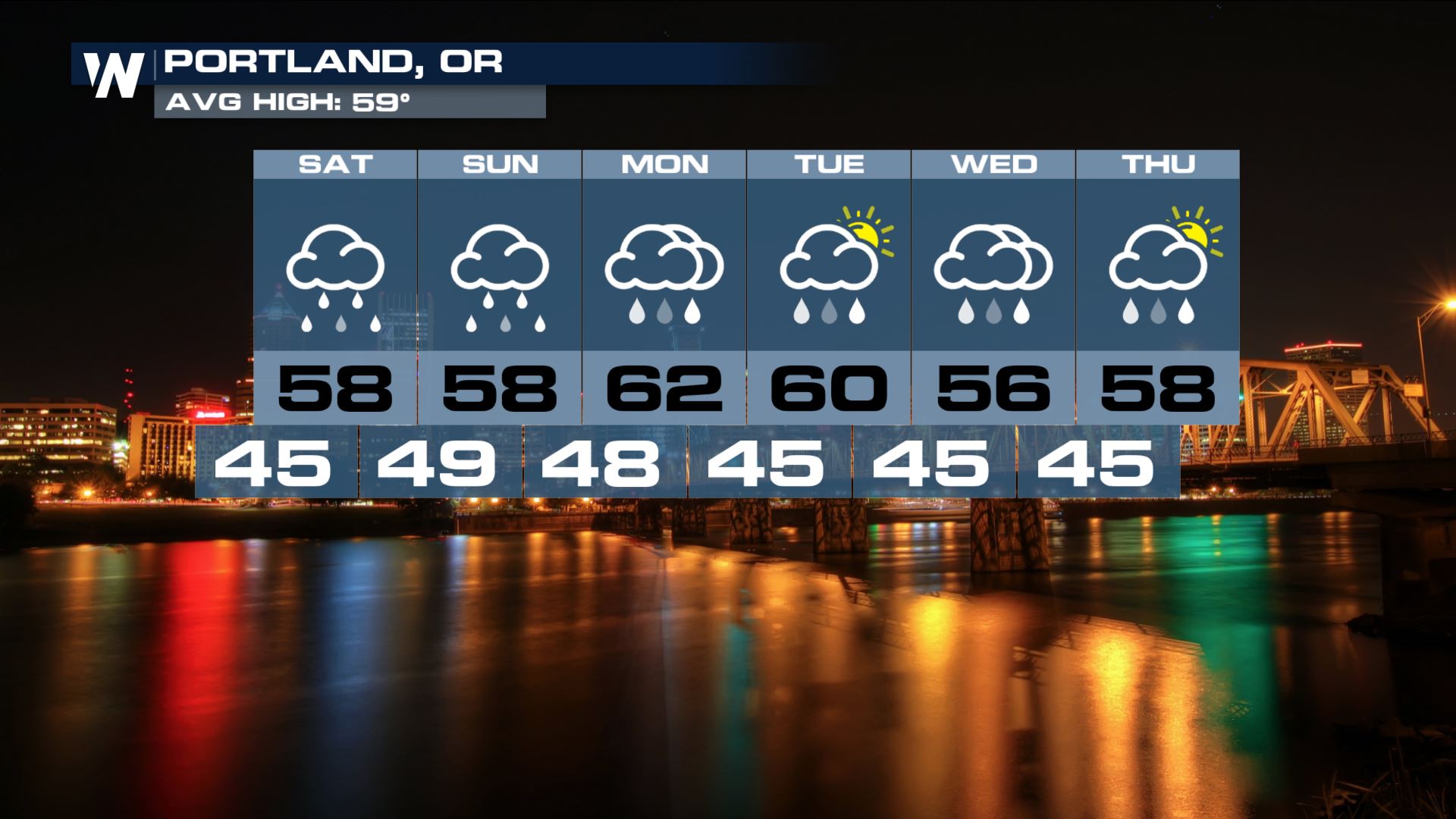 Portland, Oregon's forecast between Saturday, April 6th and Thursday, April 11th For WeatherNation, Meteorologist Steve Glazier