The severe weather risk continues for the Front Range of Colorado and Central Plains Sunday, stretching along and east of the I-25 corridor once again. There is a Slight Risk (level 2 on a scale of 1 to 5) of severe weather Sunday afternoon and evening.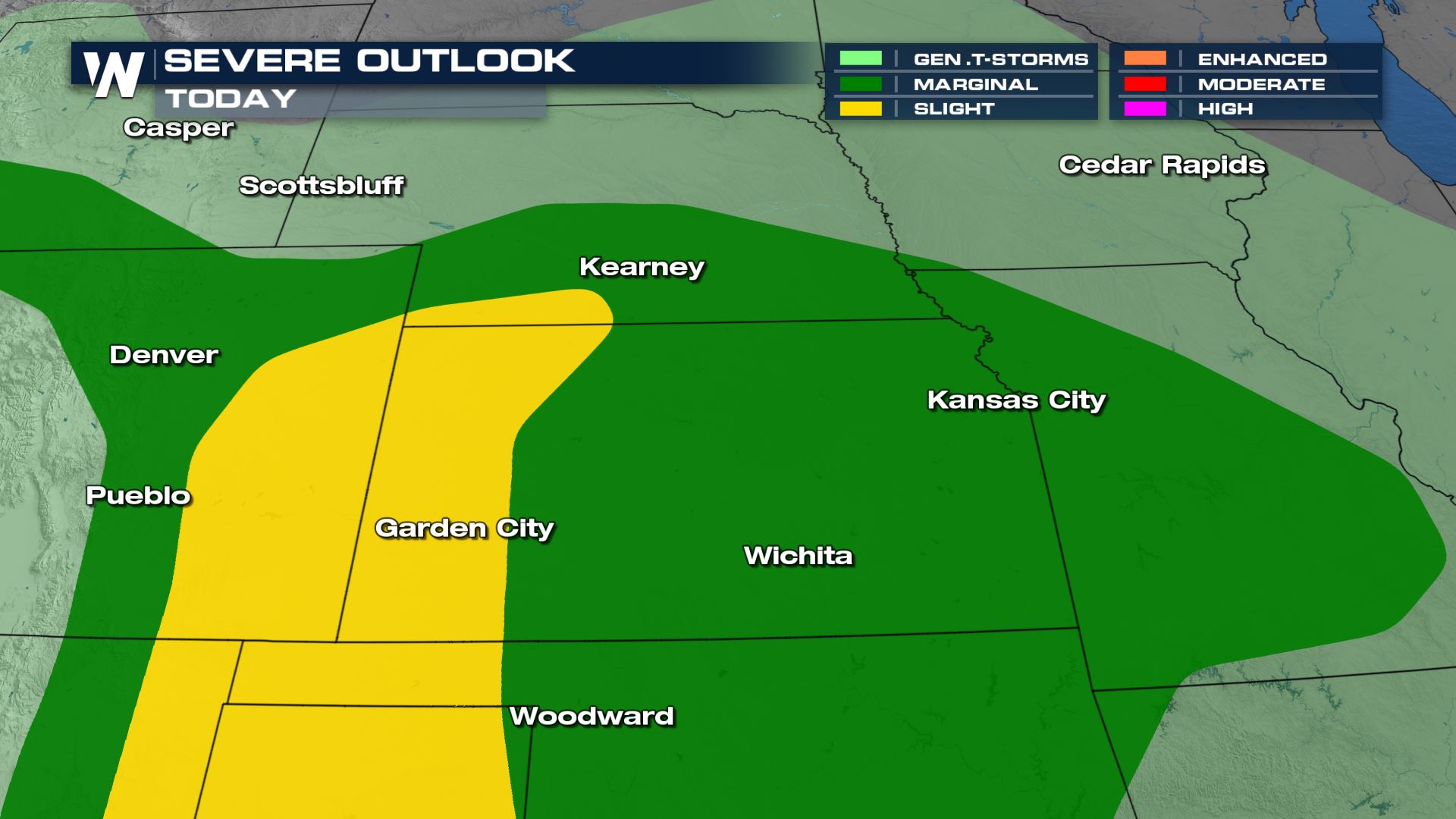 All modes of severe weather are possible, with large hail and damaging winds possible for the eastern Plains of Colorado into the Panhandle of Texas and Oklahoma as well as western Kansas. Related Article for the southern end of this system and storms along the dryline:
Severe Storms Across the Southern Plains
Storms will fire off the higher terrain near the Rockies this afternoon and evening and move east. The hail threat and gusty winds will be the primary severe weather threats today. Storms look to be a bit more intense around the I-25 corridor and east into western Kansas and the Oklahoma panhandle where energy levels will be higher. Scattered severe storms with 60 mph wind gusts and 1"+ hail will be most likely here, but storms could stretch as far east as central and southern Missouri.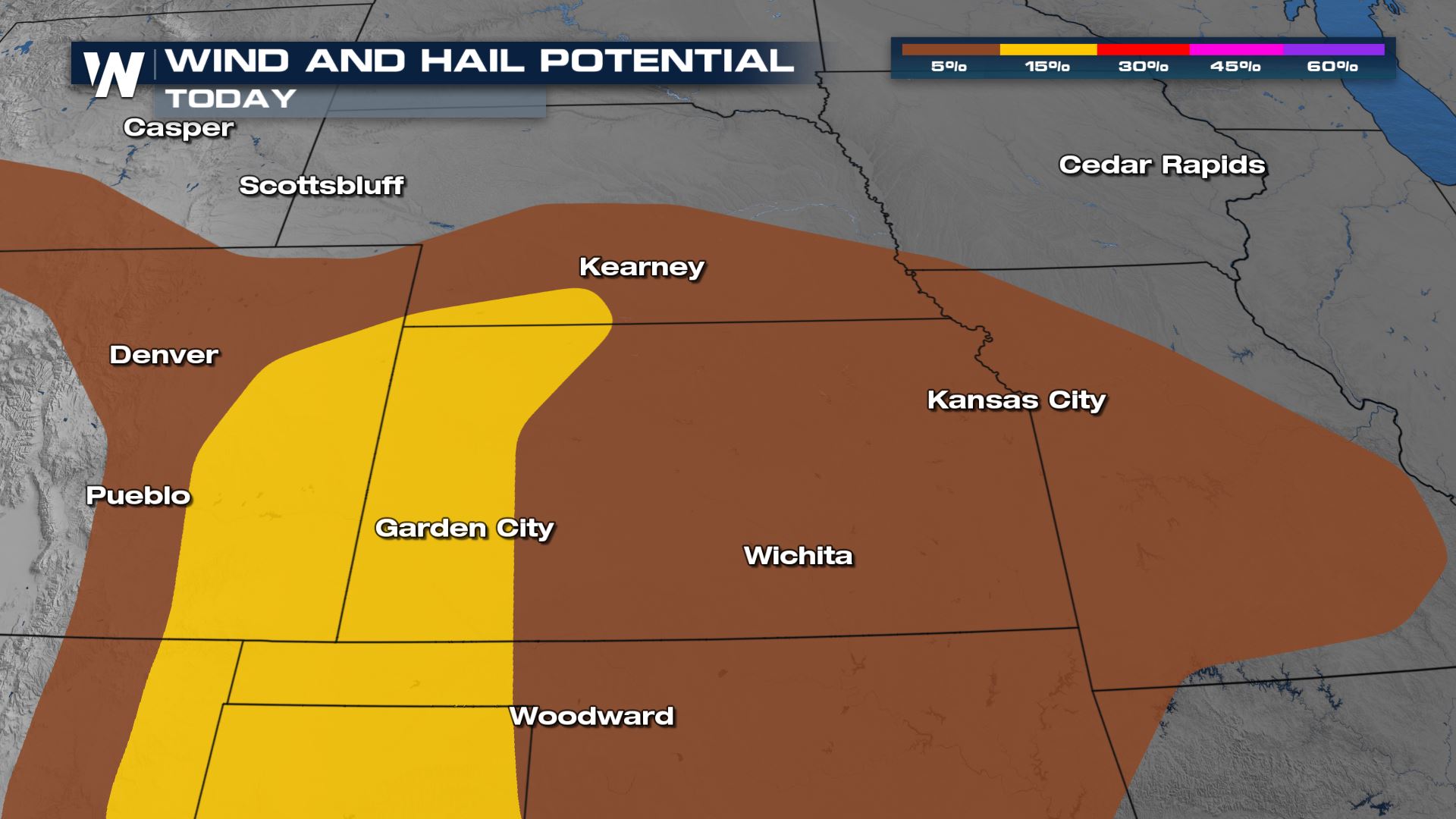 A brief spin-up tornado or landspout tornado is possible as well this evening in eastern Colorado and western Kansas. This is a lower concern than the wind and hail threat, but non-zero.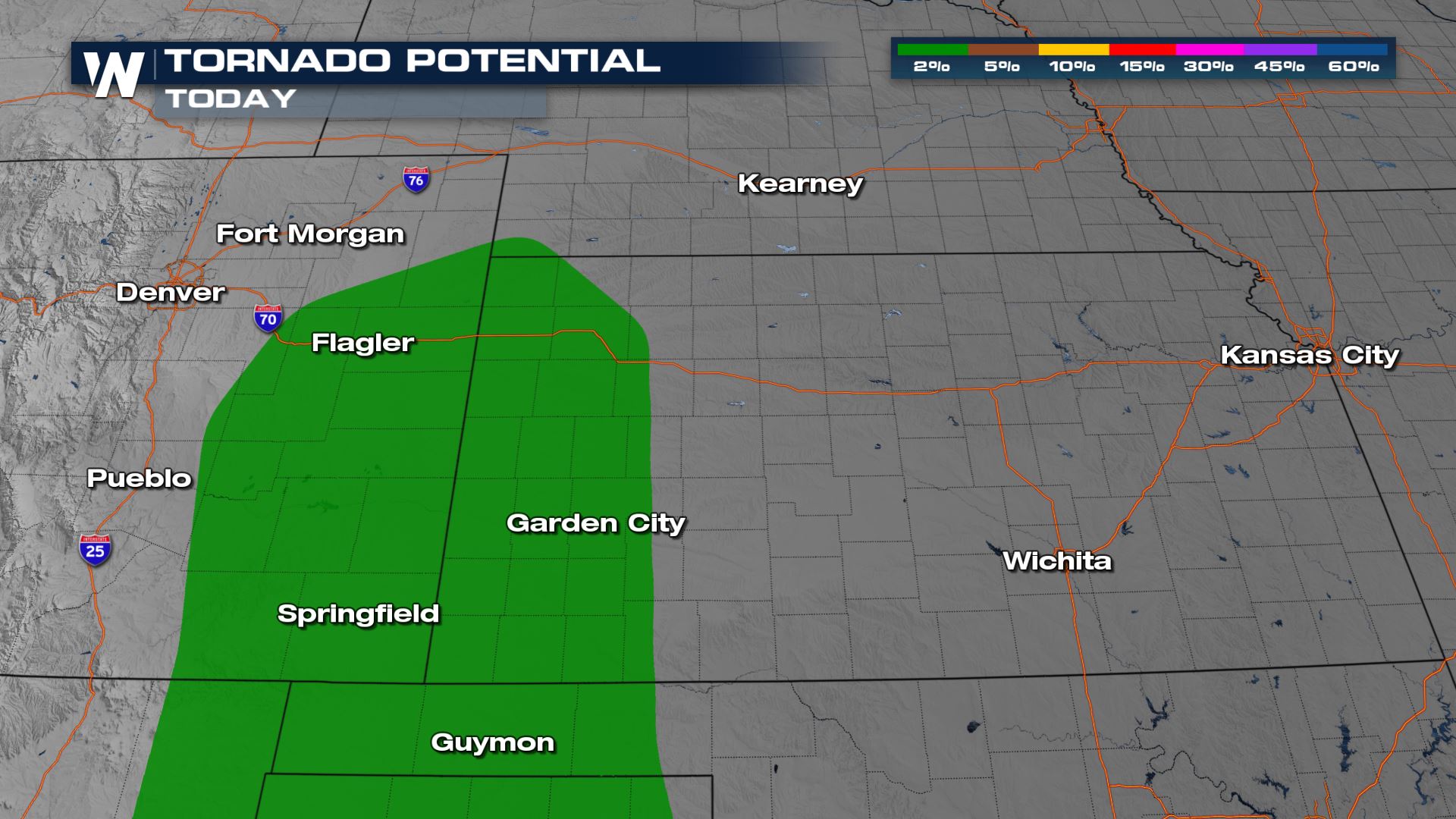 Forecast
Storms will start firing off of the Front Range in Colorado this afternoon and evening. A few isolated storms may be ongoing in Nebraska as well. Gusty winds and large hail will be the main threats, but a brief spin-up is possible in eastern Colorado where wind change with height is higher.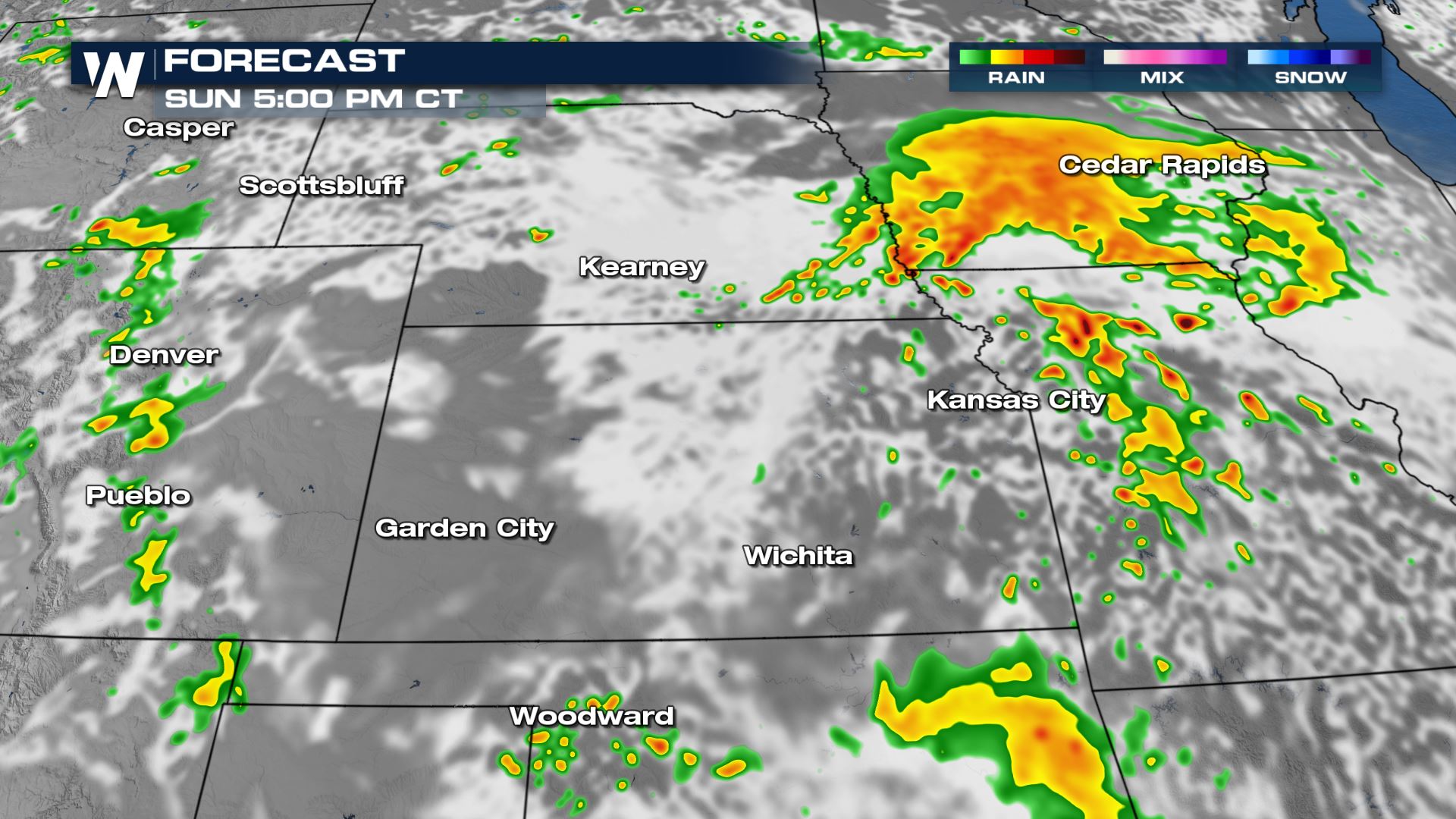 Storms will move east and become more robust this evening. Heavy rain and possible urban flooding will also be a concern. Hail, wind and tornadoes embedded within a line or cluster of storms are all possible.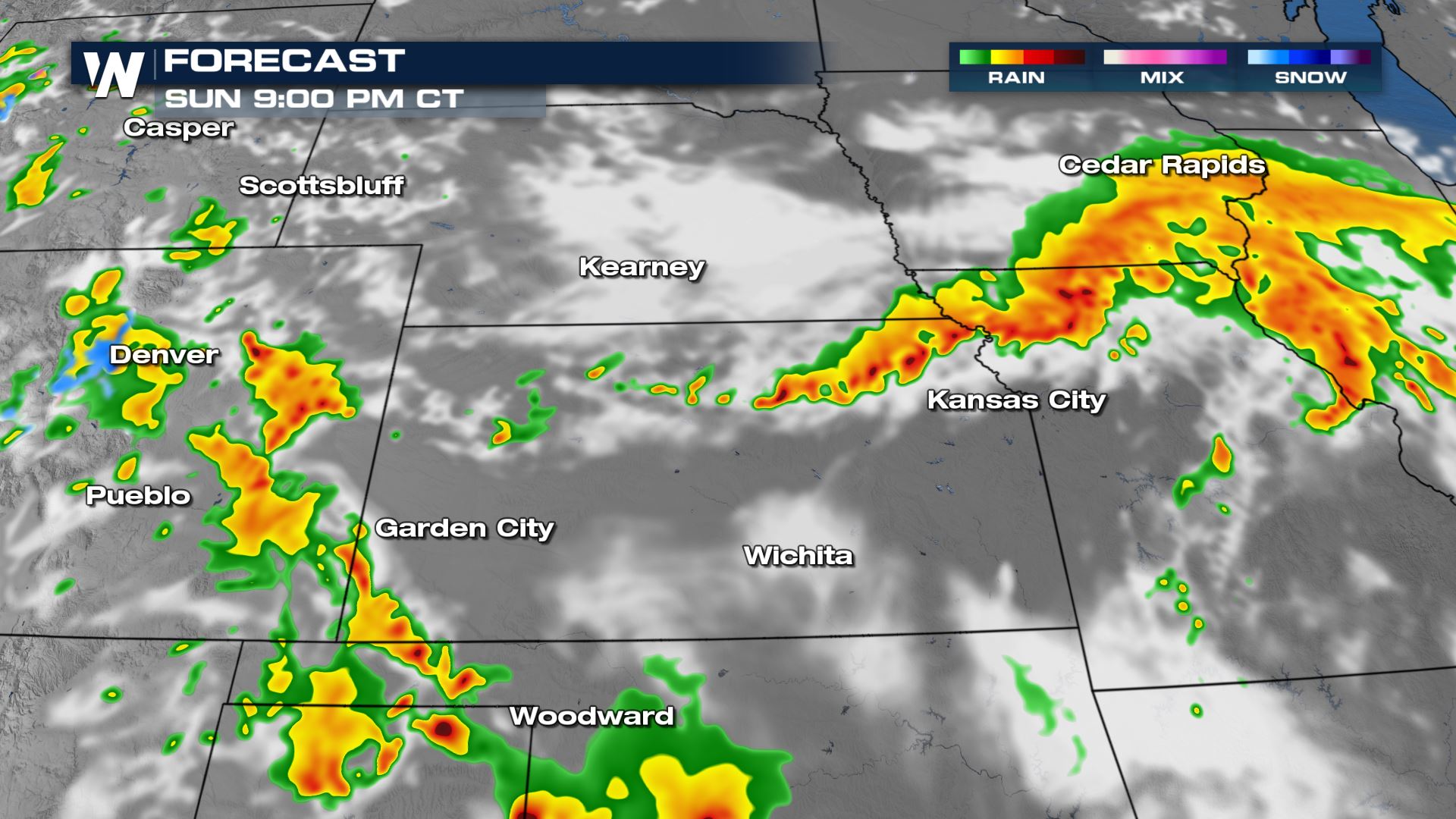 Overnight storms will lose some of their intensity, but some 40-50 mph wind gusts and flooding will be possible.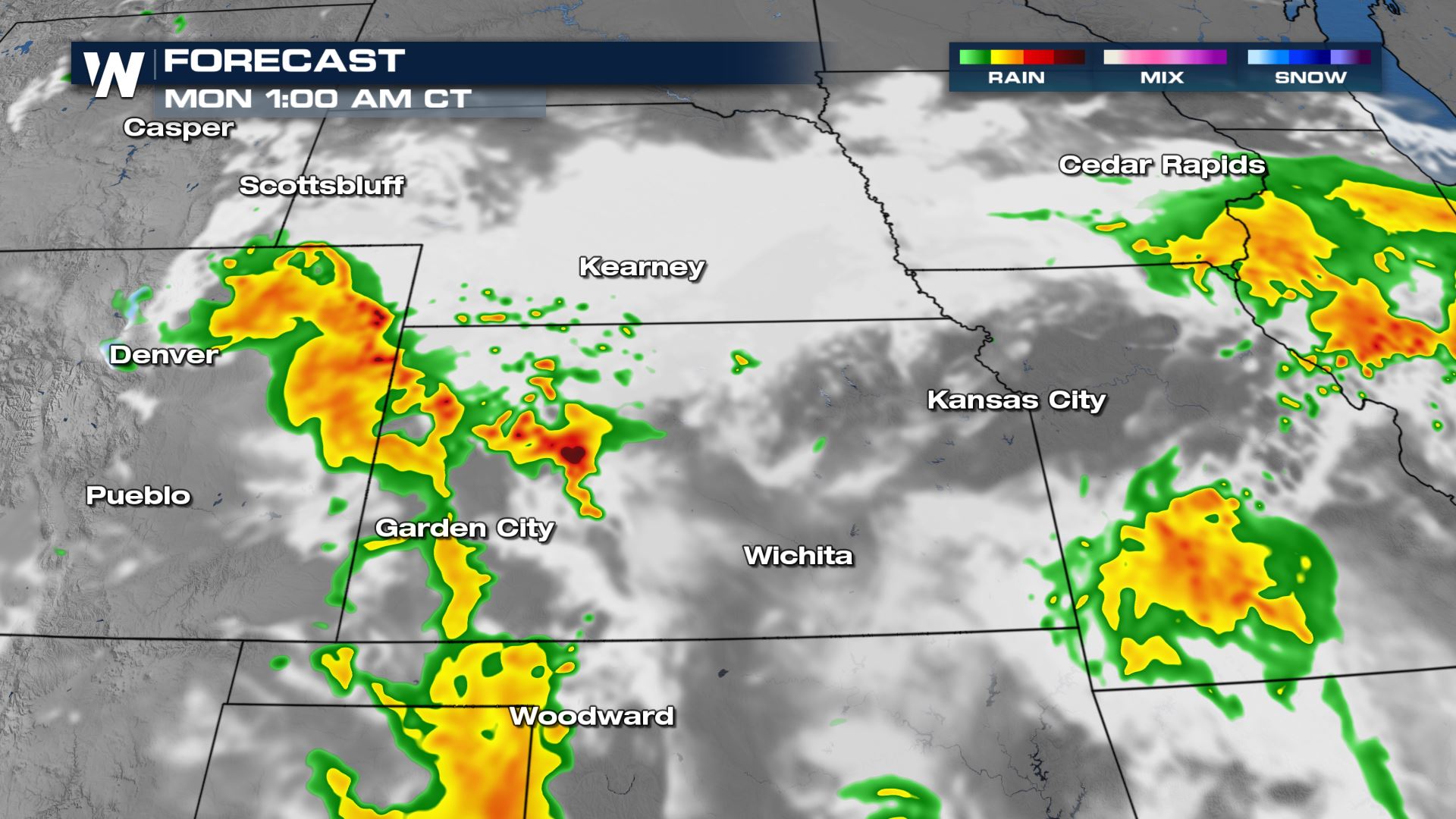 Clusters of storms will diminish overnight toward sunrise Monday, but a few areas of rain may linger.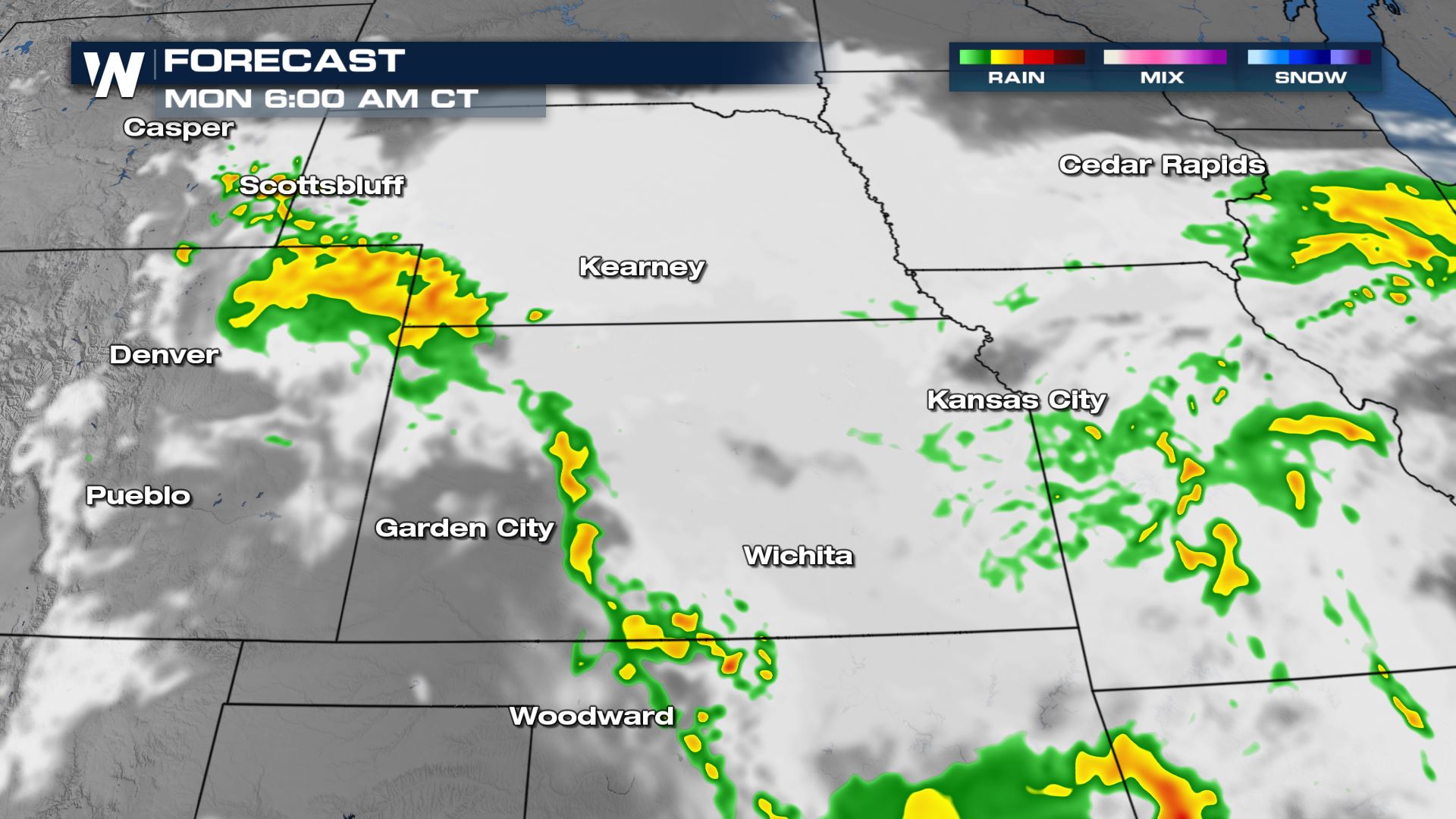 Rain accumulation will be in the 1-2" range across the board, but isolated pockets of 3-4" of rain are possible in areas where rain and thunderstorms train over the same area.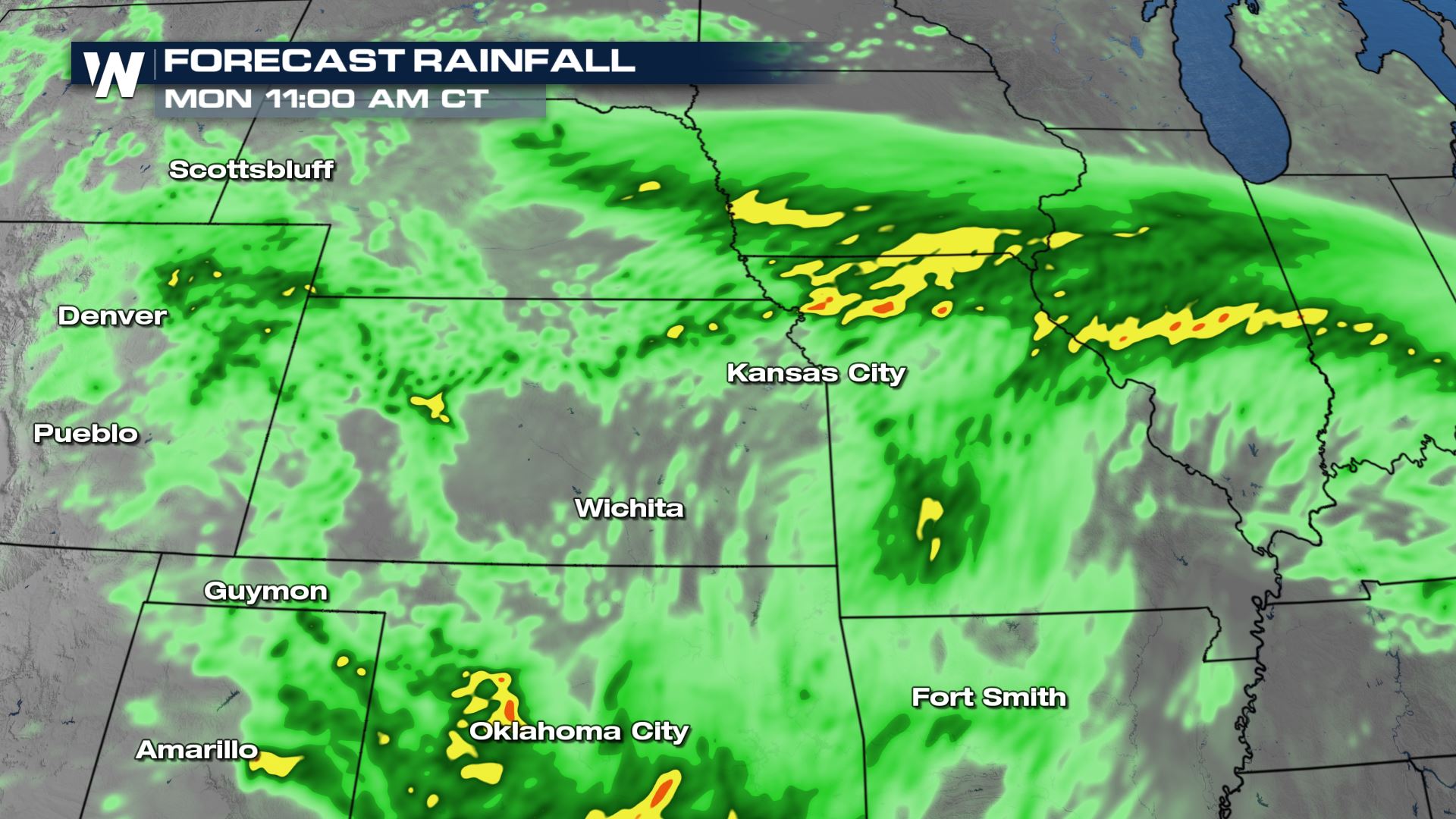 Stay with WeatherNation for updates on this and other top weather headlines. We're streaming 24/7 on many digital platforms!