Yes.  You read that title right.  Another round of wintry weather is in the forecast for the Upper Midwest!  After barely catching a break from the
historic blizzard over the weekend
, residents should brace for more snow and ice by midweek.  A quick-moving disturbance moving east out of the Rockies will pass through the High Plains and Upper Midwest Tuesday into Wednesday.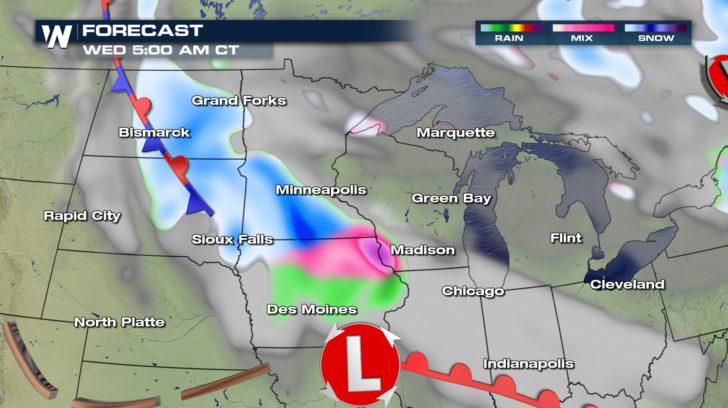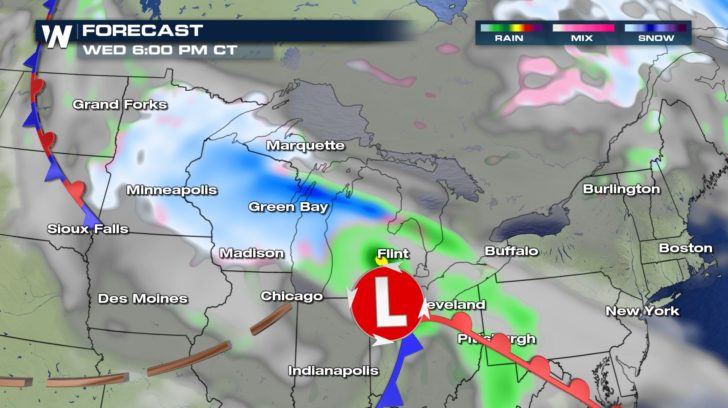 This system will also move through the Great Lakes and into New England by Thursday.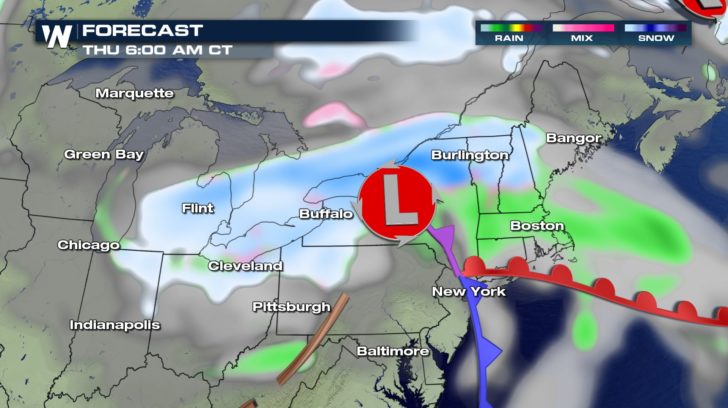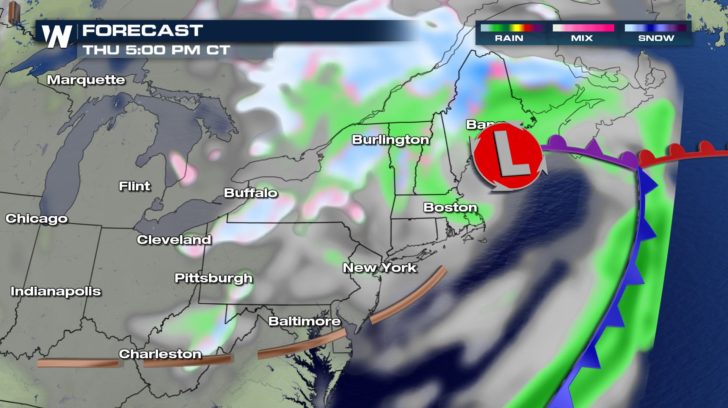 Luckily, this system will not be as potent as the weekend blizzard.  It will, however, bring several inches of snow and perhaps a tenth of an inch of freezing rain.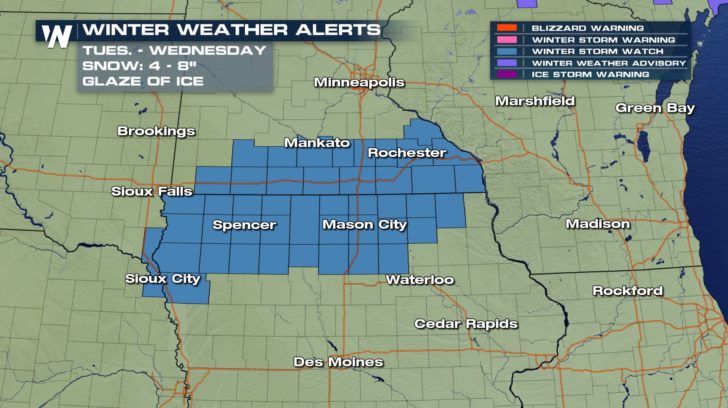 The highest snow totals are expected along the Interstate 90 corridor in southern Minnesota and the adjacent counties of northern Iowa.  A general 3 to 7 inches---with possibly 8 or more---is likely in this area.  This includes cities such as Mankato and Rochester, Minnesota.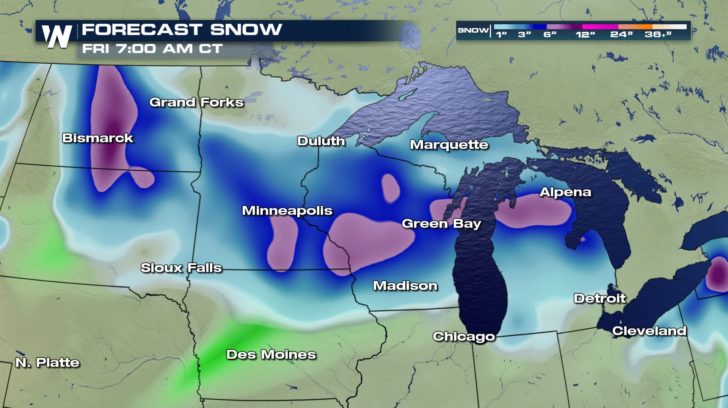 Further south into Iowa, freezing rain will be a bigger concern.  Snow totals will range from 2 to 5 inches with up to one-tenth of an inch of ice.  Freezing rain and snow will also be a concern in Wisconsin and points east.  Additional weather watches and advisories will likely be posted by the National Weather Service.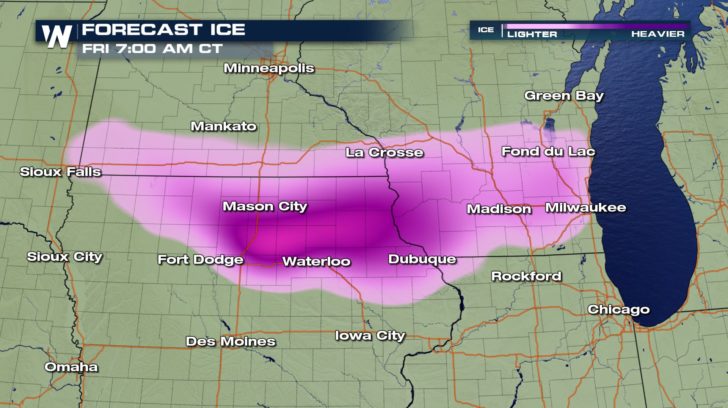 Be sure to follow WeatherNation on
Facebook
and
Twitter
to keep an eye on the exact track of this next winter storm. -
Meteorologist Joe Astolfi