A cold front continues to move further south in Texas, sparking strong to severe storms in the lower Rio Grande Valley. On Friday, severe storms brought hail over two inches in diameter (ping pong ball size) to the Lone Star State. The threat for hail remains the same on Saturday, as the cold front continues to run into a warm and unstable airmass, that will fuel stronger storms. Scattered severe storms will continue through Texas before the front shifts east and impacts the Gulf Coast. However, a few lingering storms are likely in South TX on Sunday.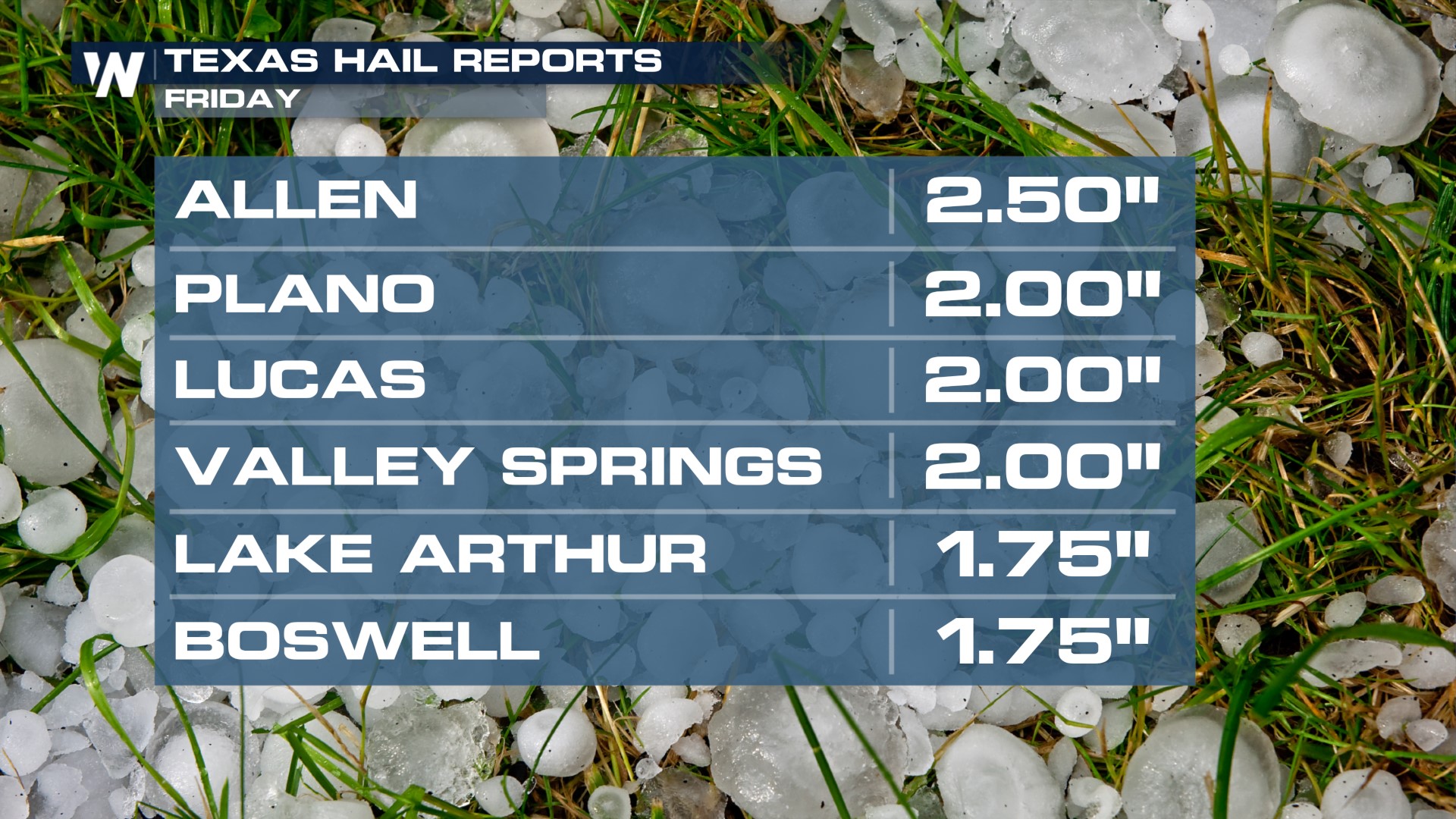 SATURDAY
The SPC has issued a Marginal Risk of severe storms from Laredo southward to Brownsville. Isolated damaging winds and hail will be the main threat. The storms tracking to the south will be diurnally driven, so expect the best chance for severe weather in the afternoon and early evening.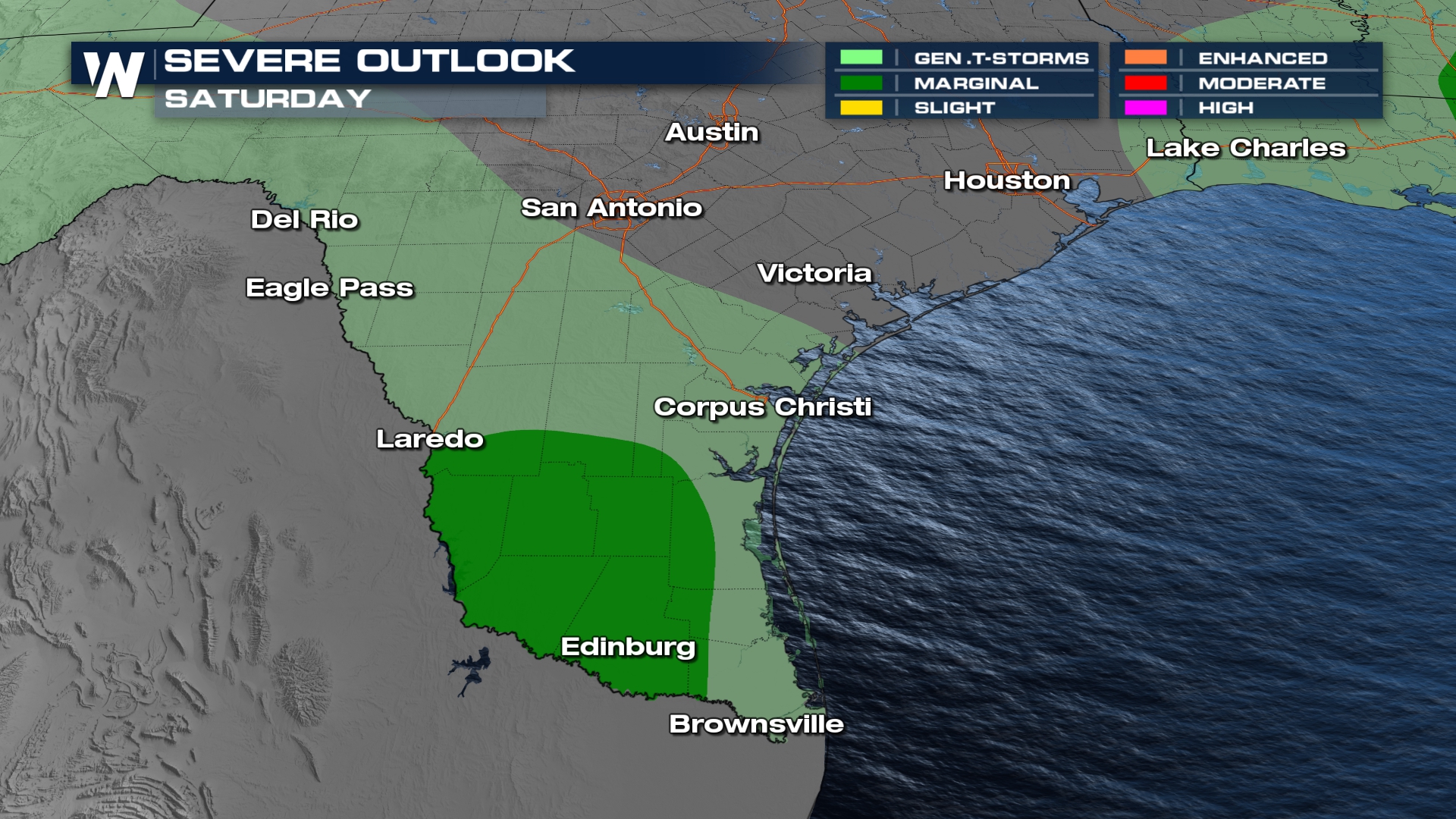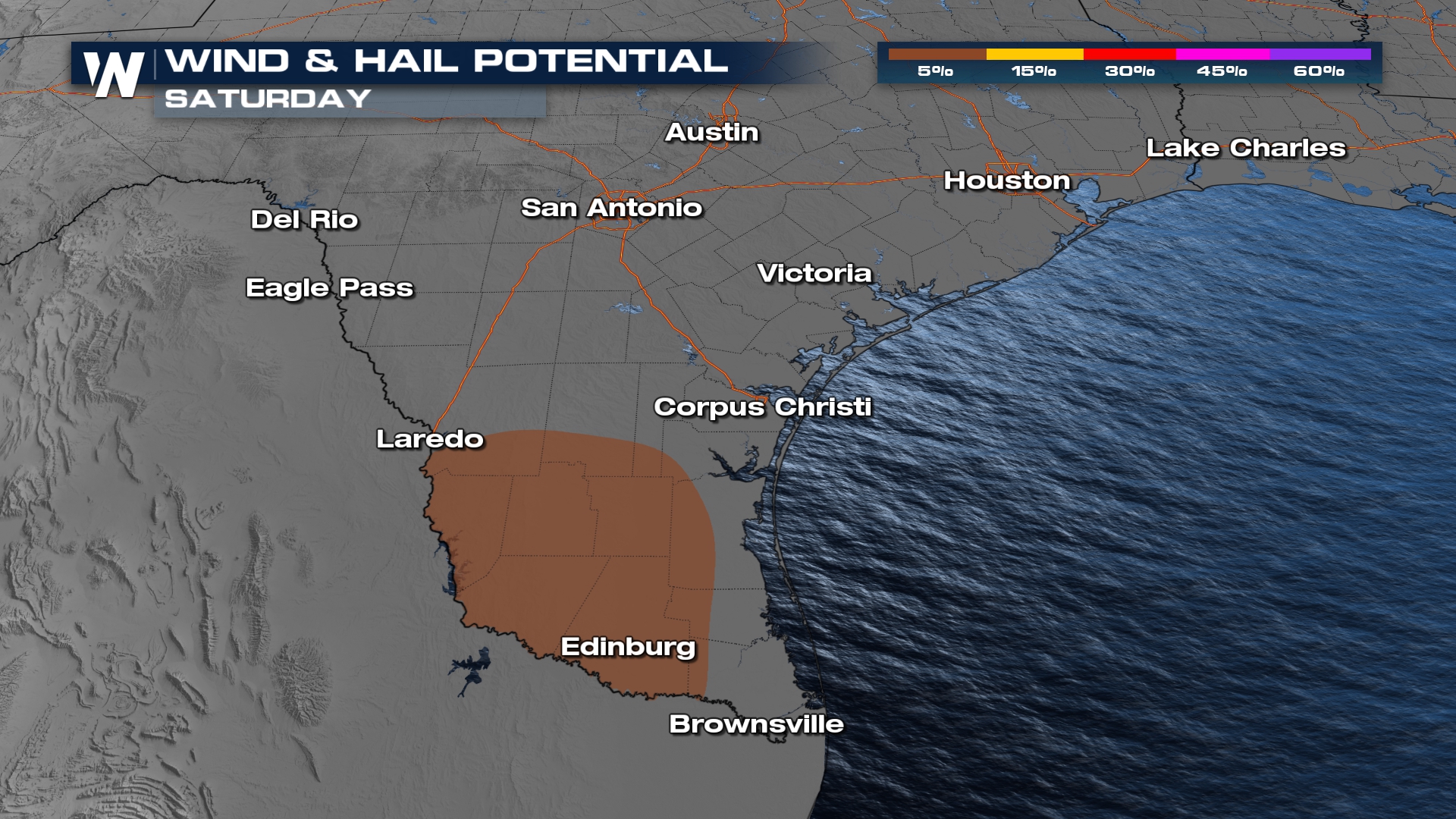 Storms from earlier have produced heavy rain and a few flooding reports southwest of San Antonio. Isolated flooding could be a concern as thunderstorms continue to grow near the Rio Grande! A few storms will develop behind the front, and then a dryline will become the driving force behind the storms on Sunday. Stay weather aware this weekend as there will be storm activity again in the Panhandle and west Texas, with a few storms on the strong side.
As always, the Central Regional Forecast airs at :30 past the hour, every hour.