EASTERN US - The northeastern United States remains under an active weather pattern bringing rain and snow across the region. With this active pattern, we can expect more rainy days and cooler-than-seasonal temperatures to continue. This follows impressive rainfall amounts over the past days in the Northeast and as a result, rivers are running extremely high in northern New England. Thankfully water levels are receding but an active pattern continues through tonight as an upper-level low parked over the area allows Atlantic moisture to fire up showers & thunderstorms along with cool temps.
Rain & Snow
With cooler temperatures in store, many can expect cold rain. A few lingering snow showers can be expected above 3,000 feet in elevation.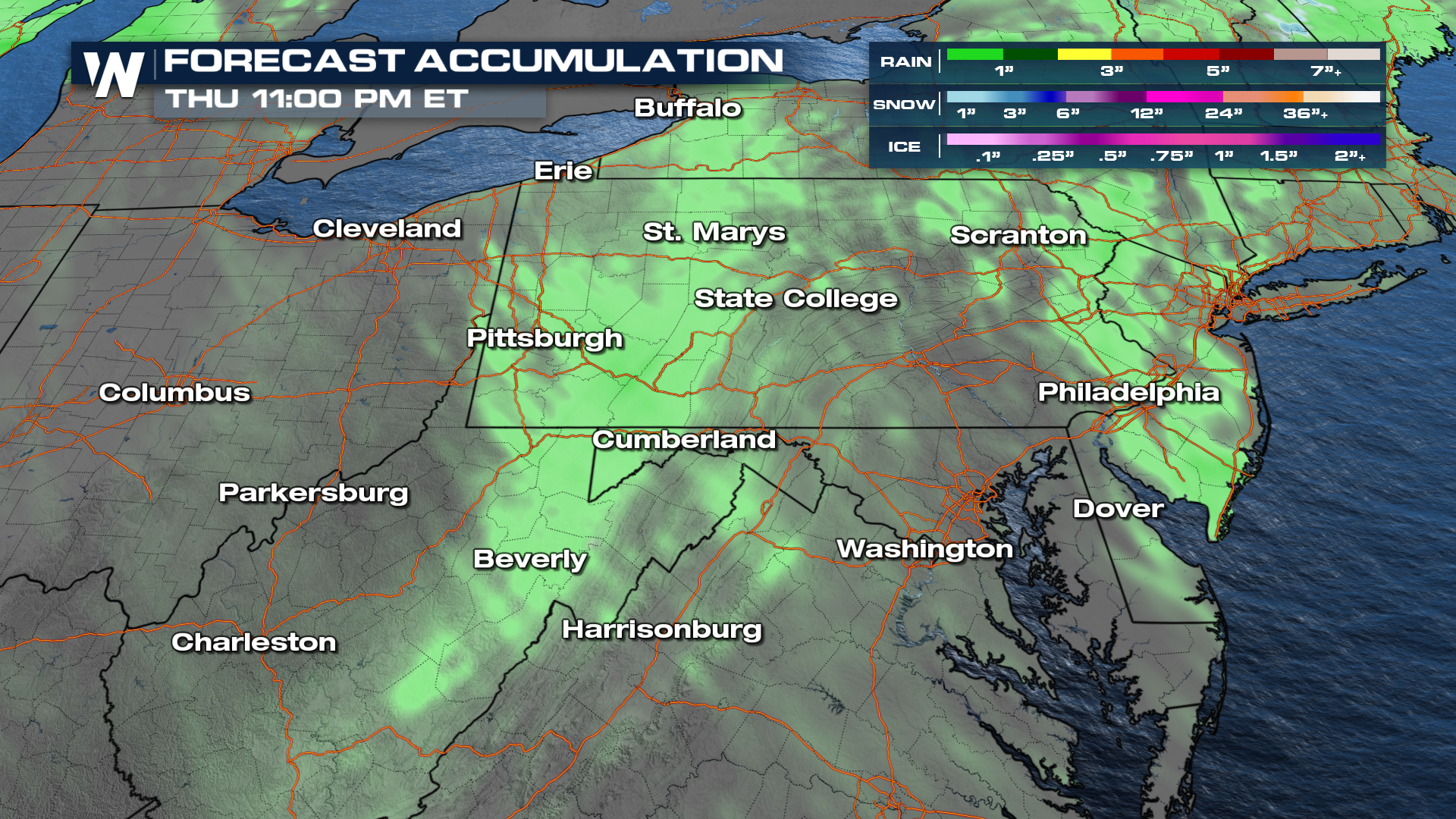 A low moving through the region brings more rain to the already-saturated soils, leading to an increased flood threat across the area. Scattered rain chances will continue through Wednesday. Gusty winds will be possible along with cold air thanks to the slow-moving area of low pressure.
Temperatures
The cooler air sticks around for most of the work week with a slow warming trend into the weekend.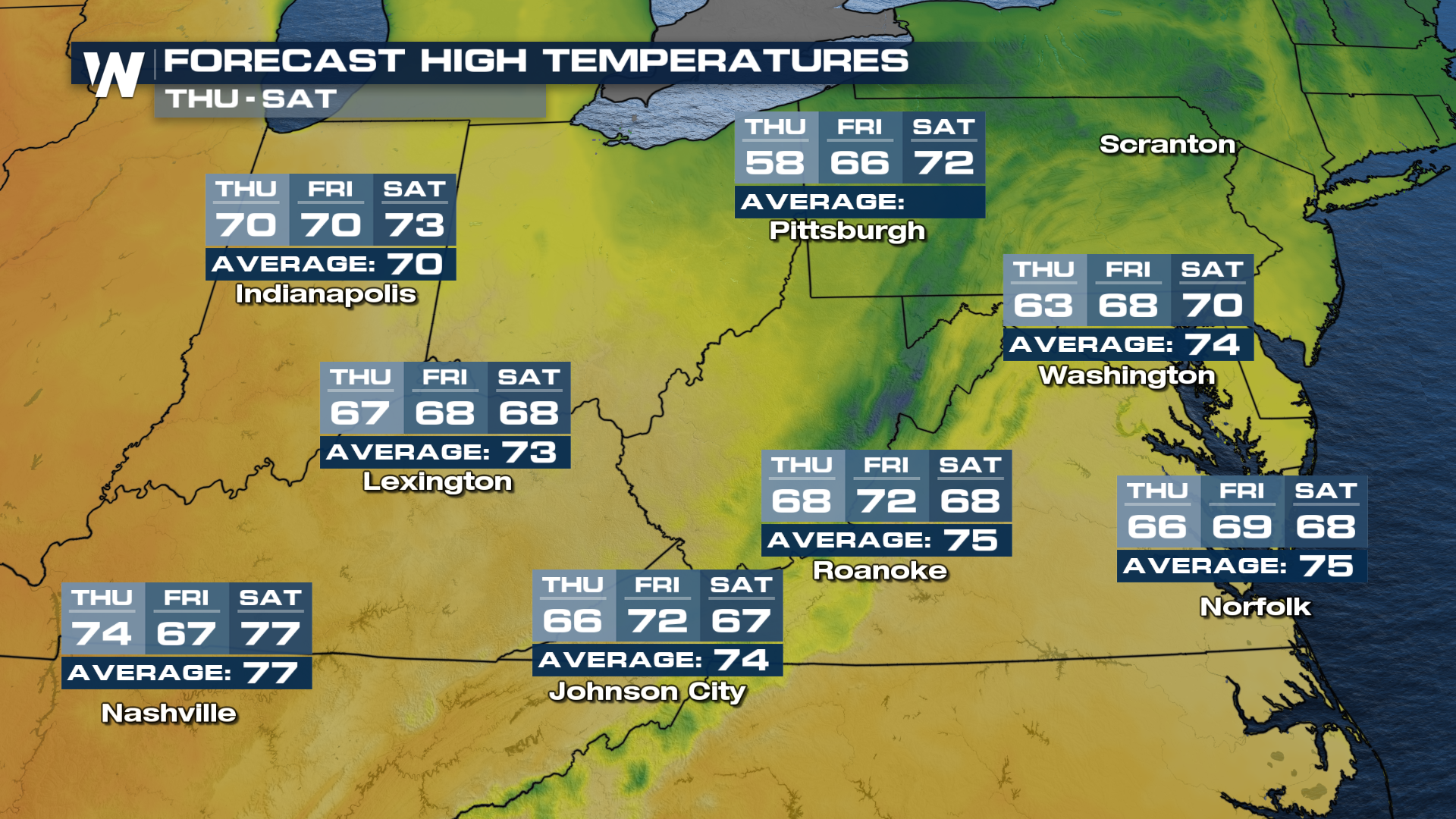 For more on this be sure to tune in at :10 minutes past the hour for your eastern regional forecast.