After a cold front dove south earlier this week through the southern Plains, temperatures have been falling to freezing or below. With available moisture in the atmosphere and the cold temperatures in place, winter weather is expected to continue across New Mexico, Texas and Oklahoma over the next 24 hours. Here are some of the ice and snow totals we have seen so far: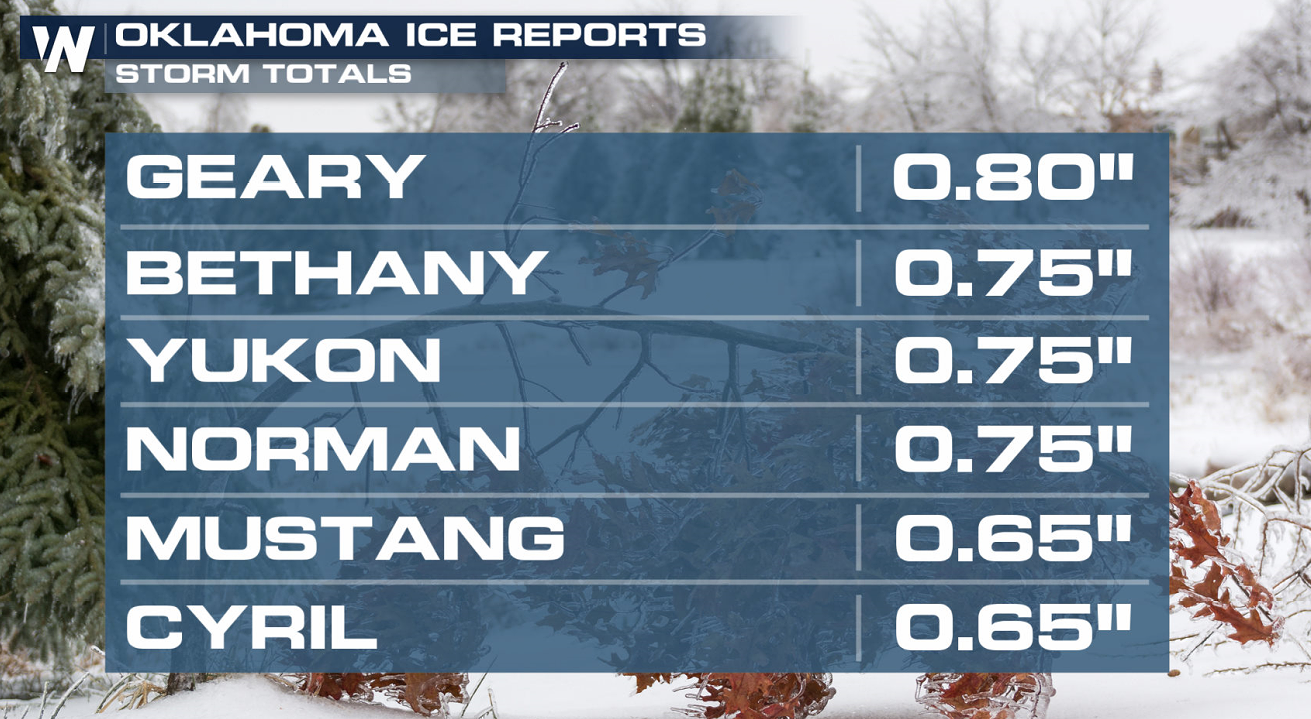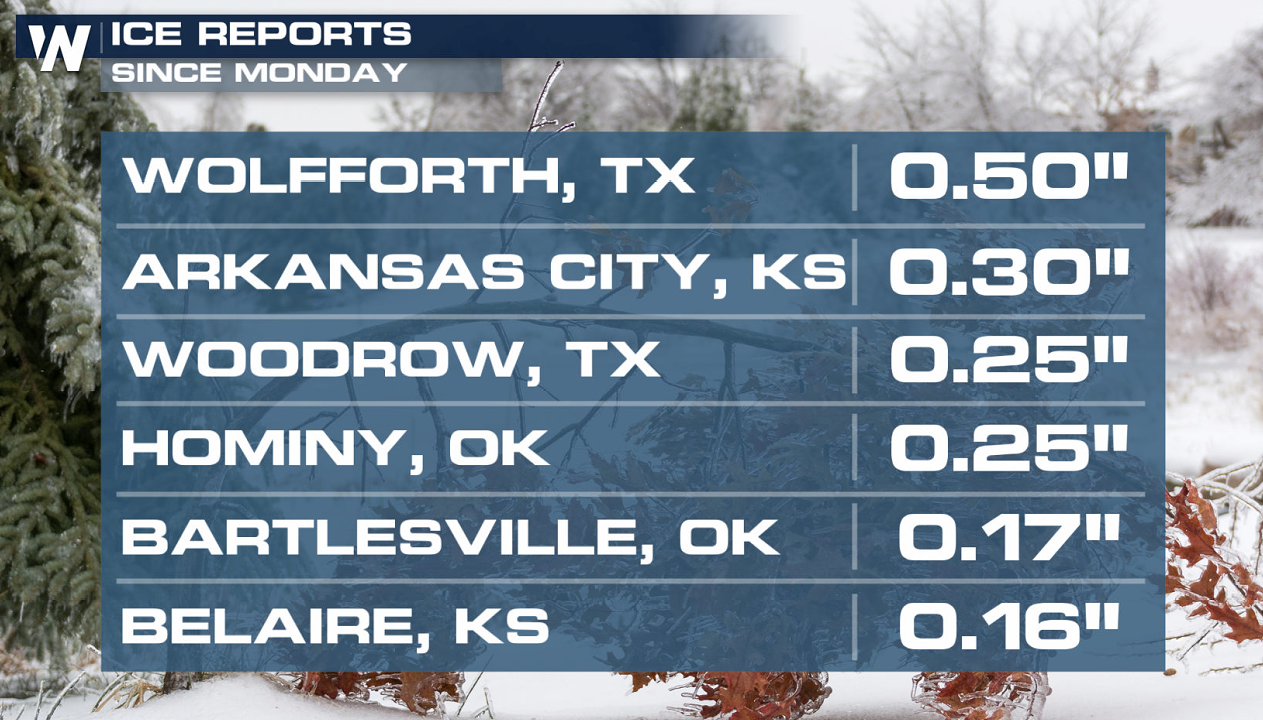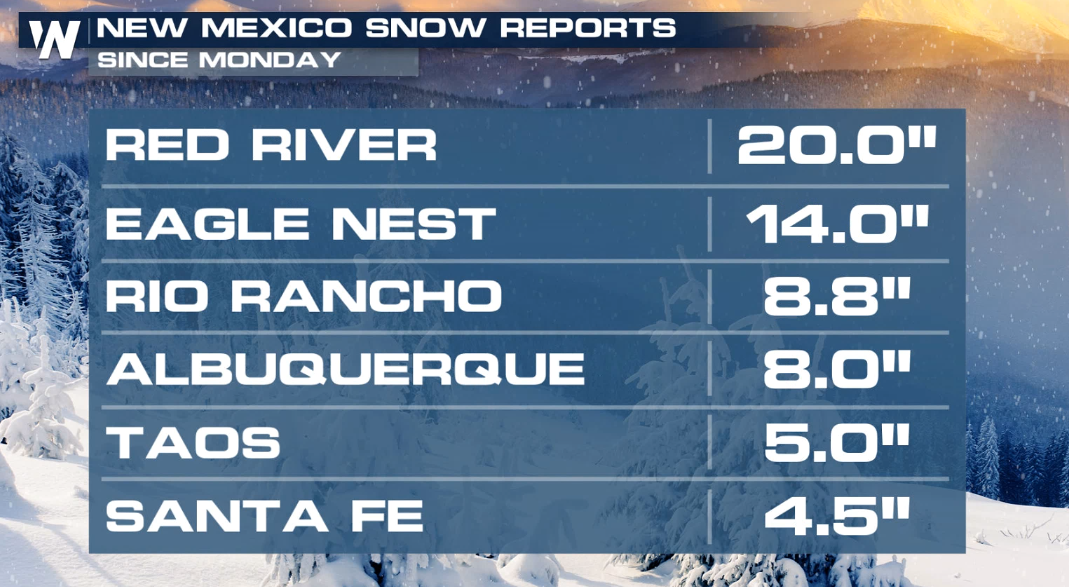 Winter weather alerts have been issued to account for accumulations that will make travel difficult. This includes an 
Ice Storm Warning
for Central Oklahoma and western-north Texas where significant icing has been occurring and more is expected today (Wednesday).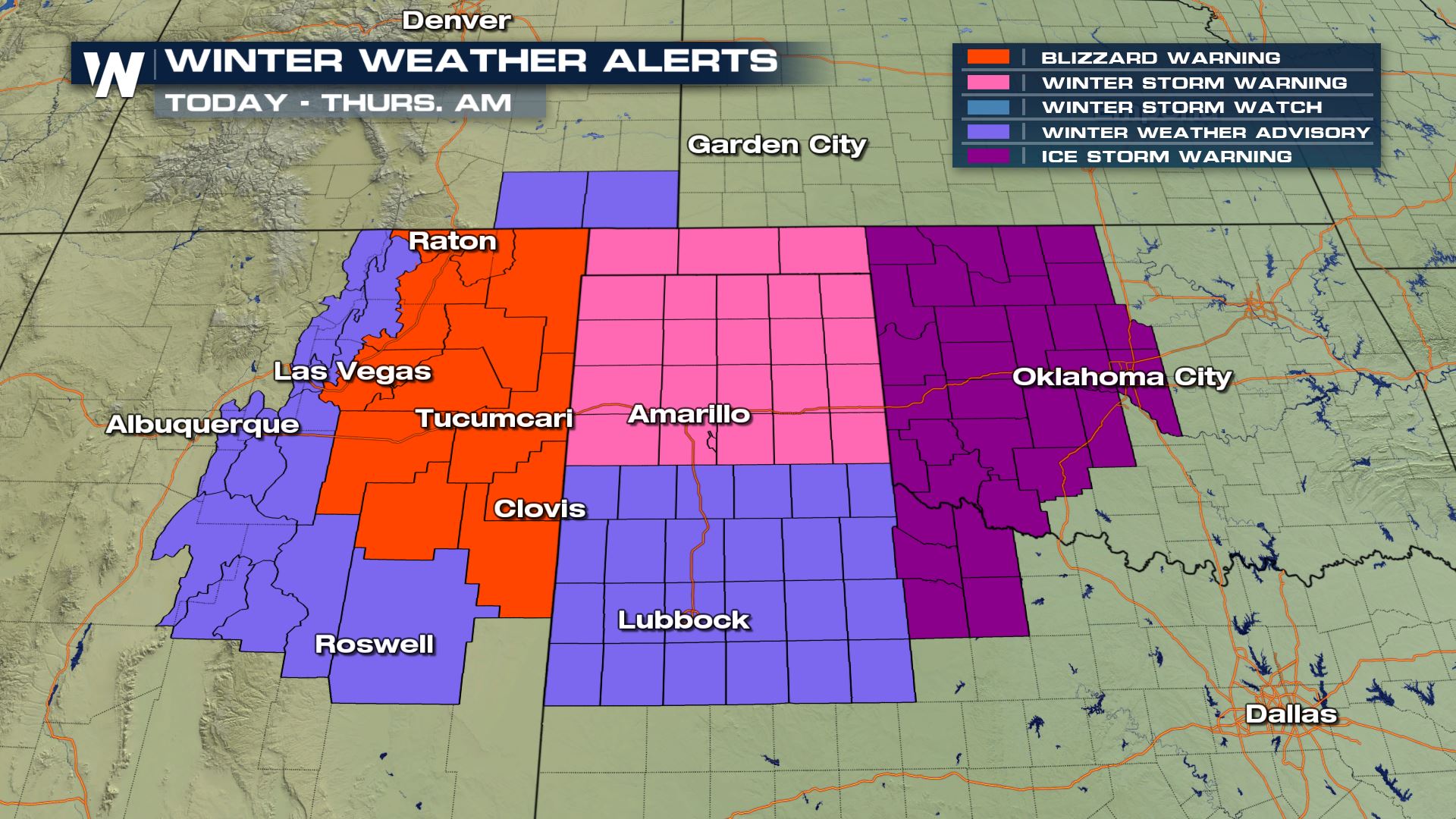 Northeastern New Mexico has been upgraded to a
Blizzard Warning
, for moderate to heavy snow accumulation and gusts to 45 mph through Wednesday night. The National Weather Service expects additional snow of 2-5 inches south of I-40, with areas north of I-40 potentially seeing 5-10 inches.  The Texas Panhandle is under a 
Winter Storm Warning
 in pink where we will have the best chance to see snow accumulation through Thursday morning. Forecasting ice, sleet and freezing rain can be tricky; conditions have to be *just right* to accumulate ice accretion on surfaces. So let's look at the forecast:
Forecast Set-Up
A deep trough of low pressure has moved south into Utah/Arizona. As the Polar jet continues diving southeastward, the center of low pressure will not only drop temperatures, it will also bring in some energy to drive additional precipitation.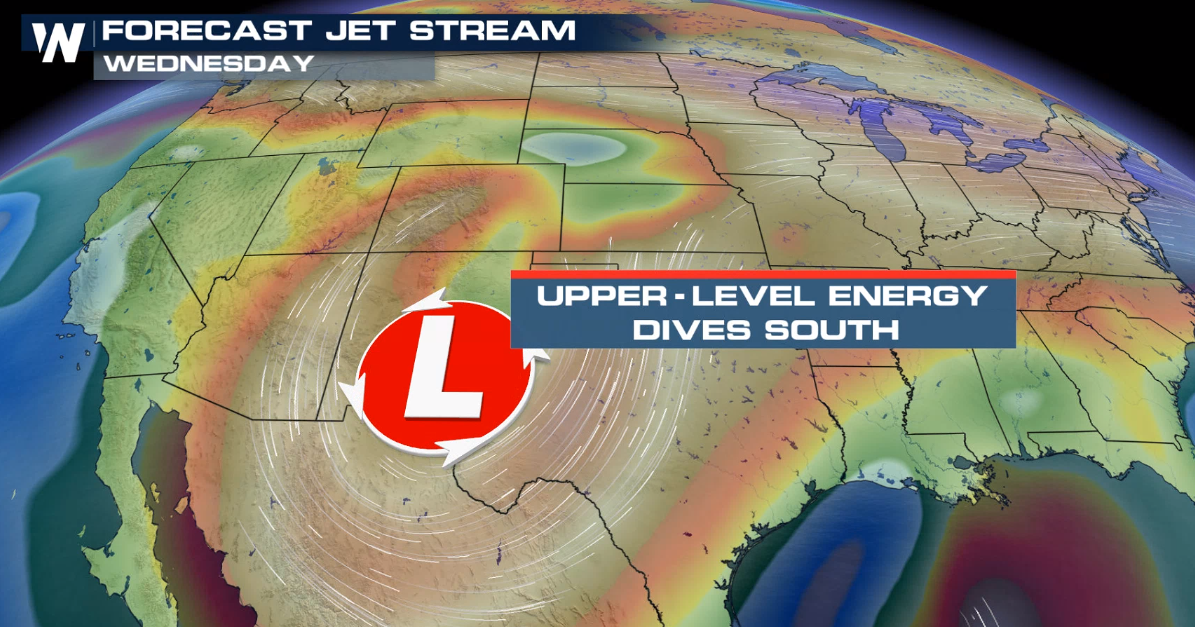 Forecast Models
Along with the ongoing icing and sleet happening now, we are still expecting additional icing. A bit of warm air intrusion during the daytime hours may settle in just above the surface, so precipitation will likely start as frozen, then melt above the ground, followed by freeze upon contact with surfaces. It may also re-freeze just slightly before contact, producing sleet.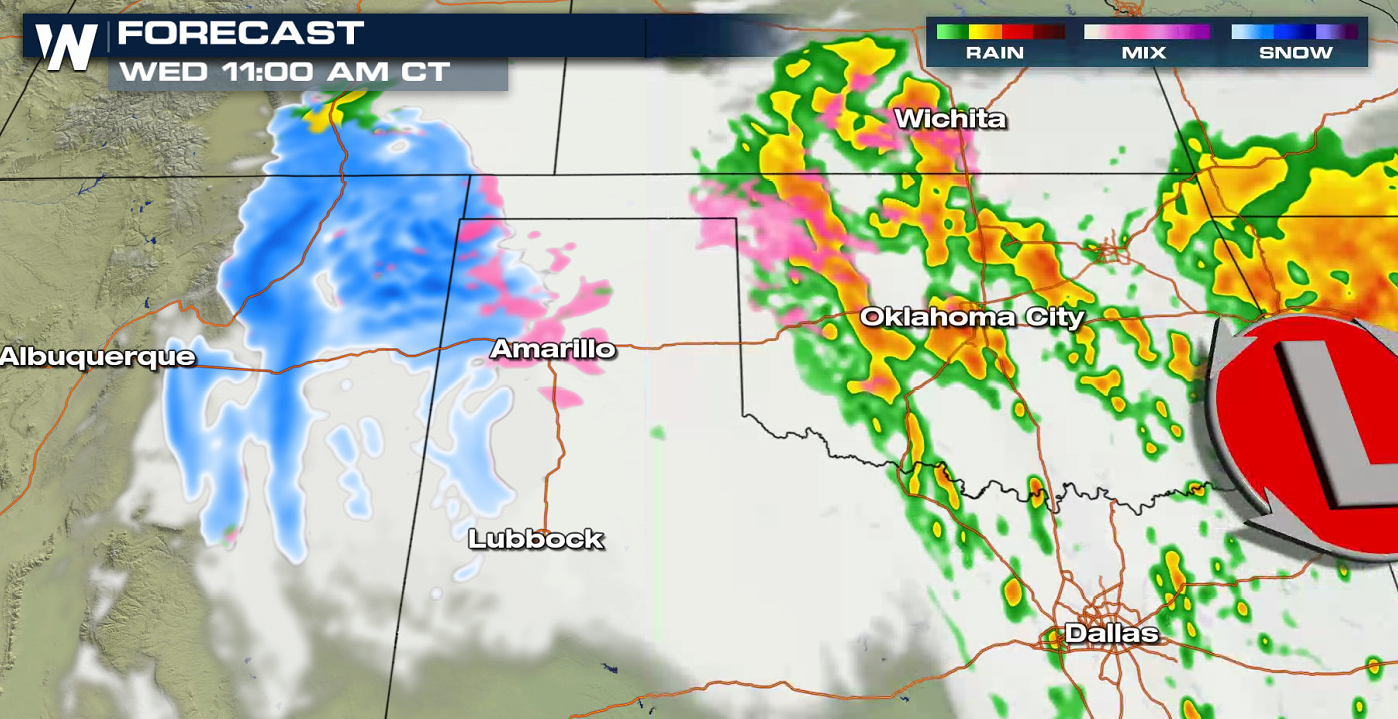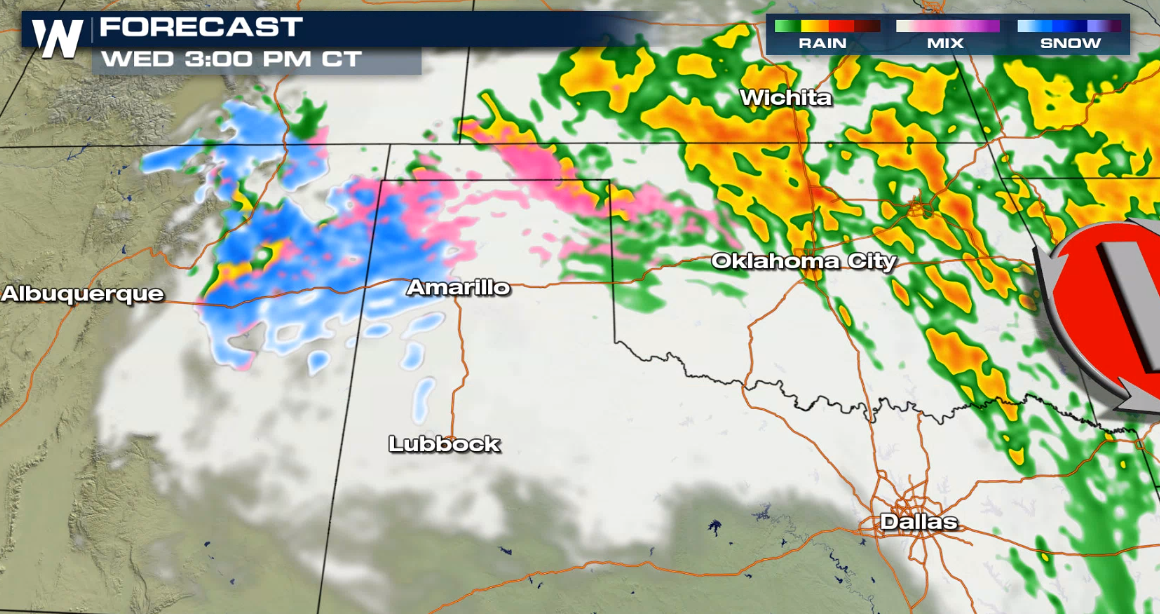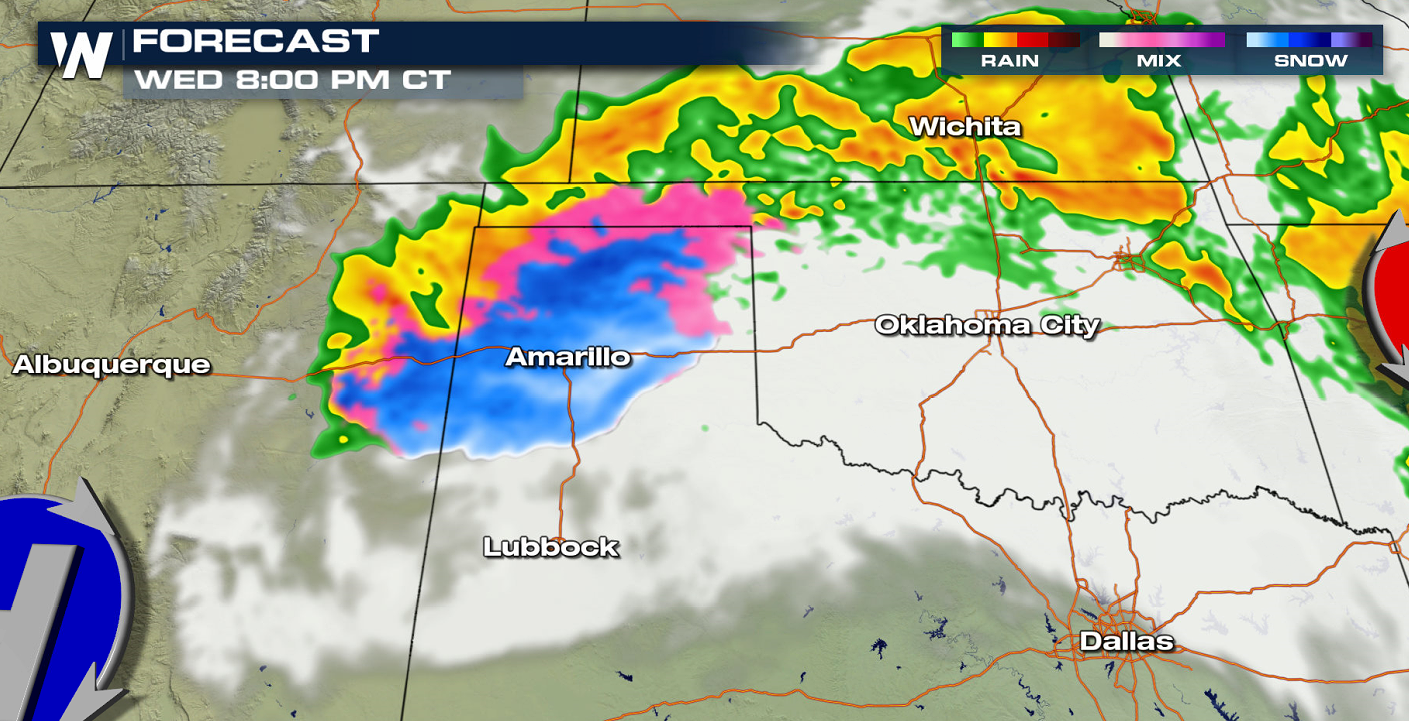 Once again, the storm system slows down into Thursday morning, so there will be one last blast of winter weather before daytime temperatures heat above freezing Thursday afternoon, improving travel conditions as the precipitation exits.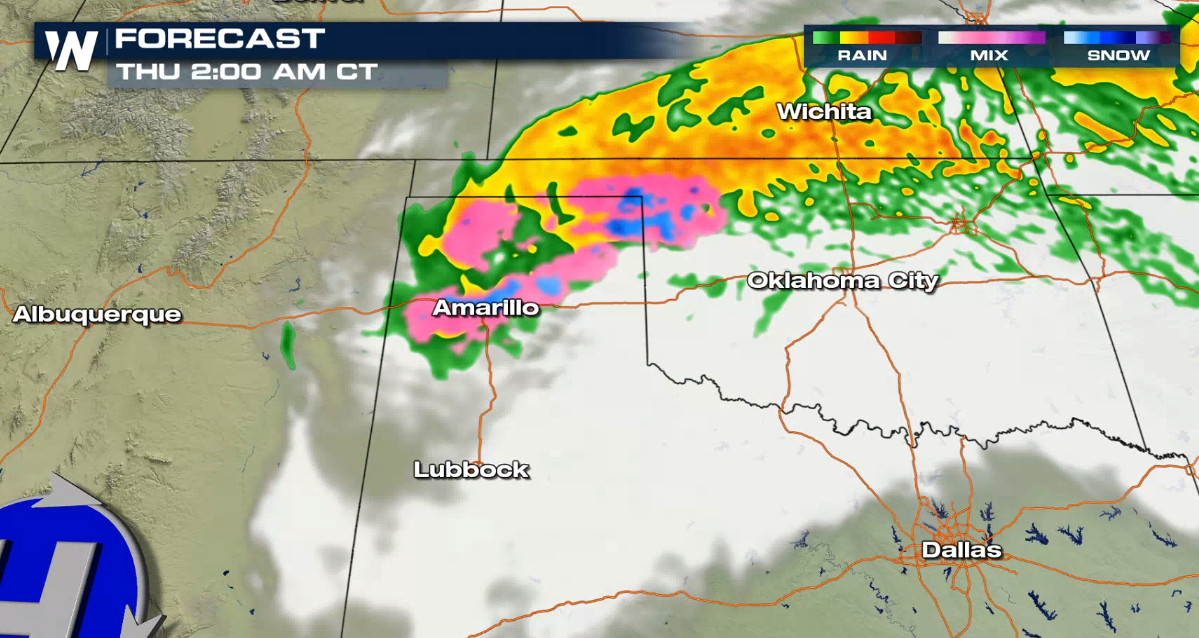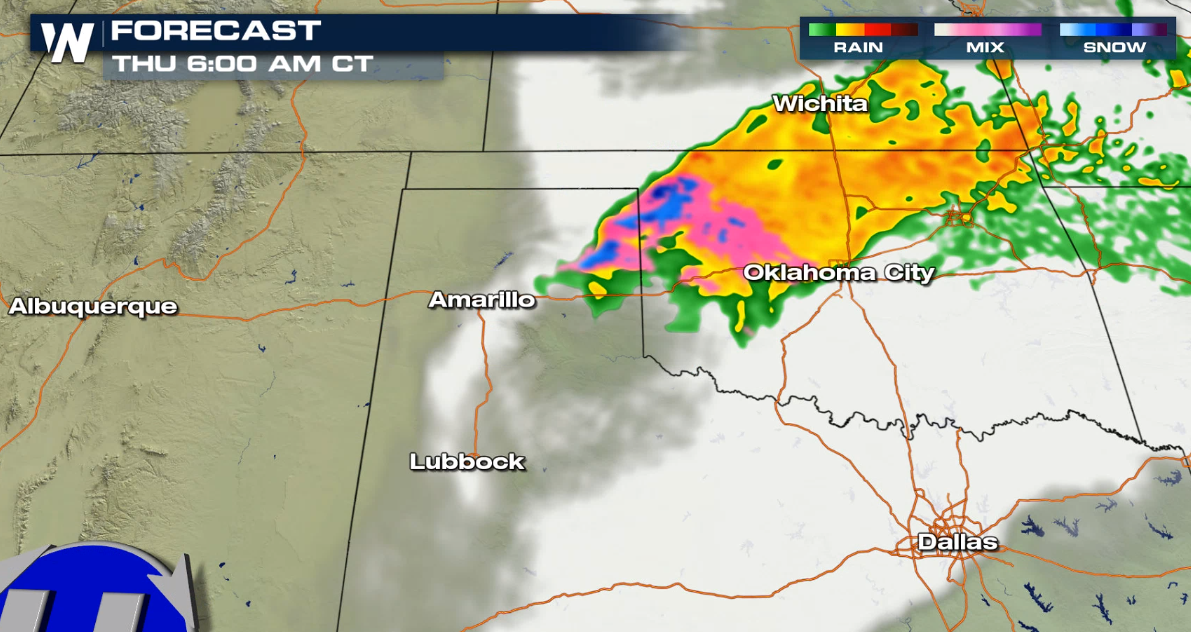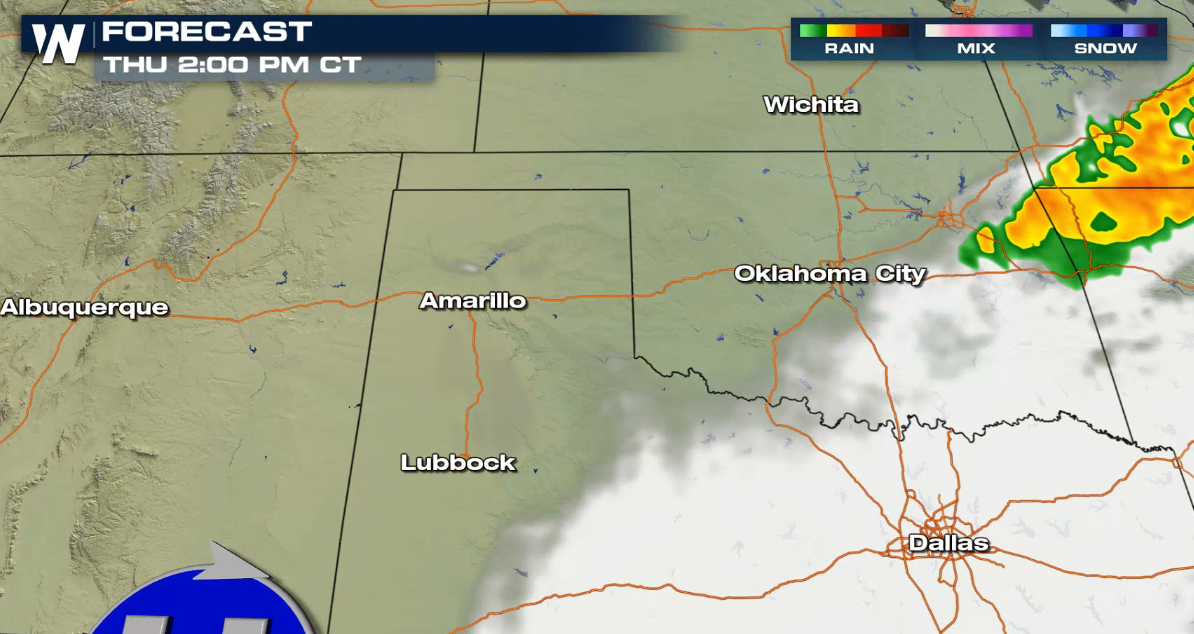 Forecast Accumulations
Up to an additional foot of snow may fall in New Mexico, with some spots seeing a half inch to inch of ice in Texas and Oklahoma.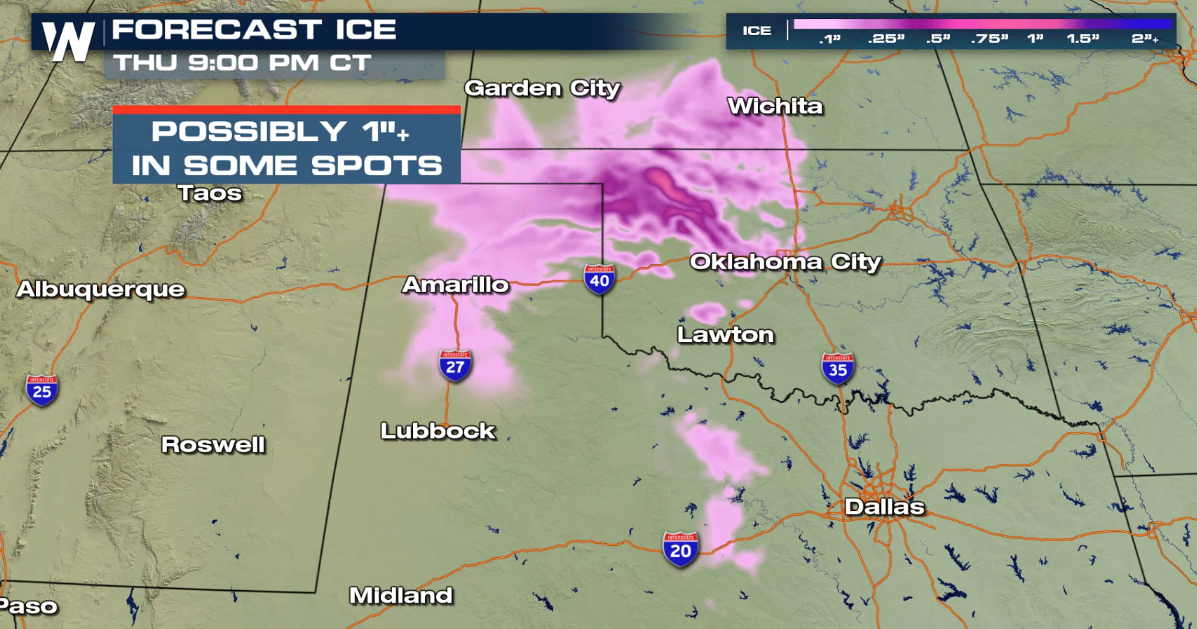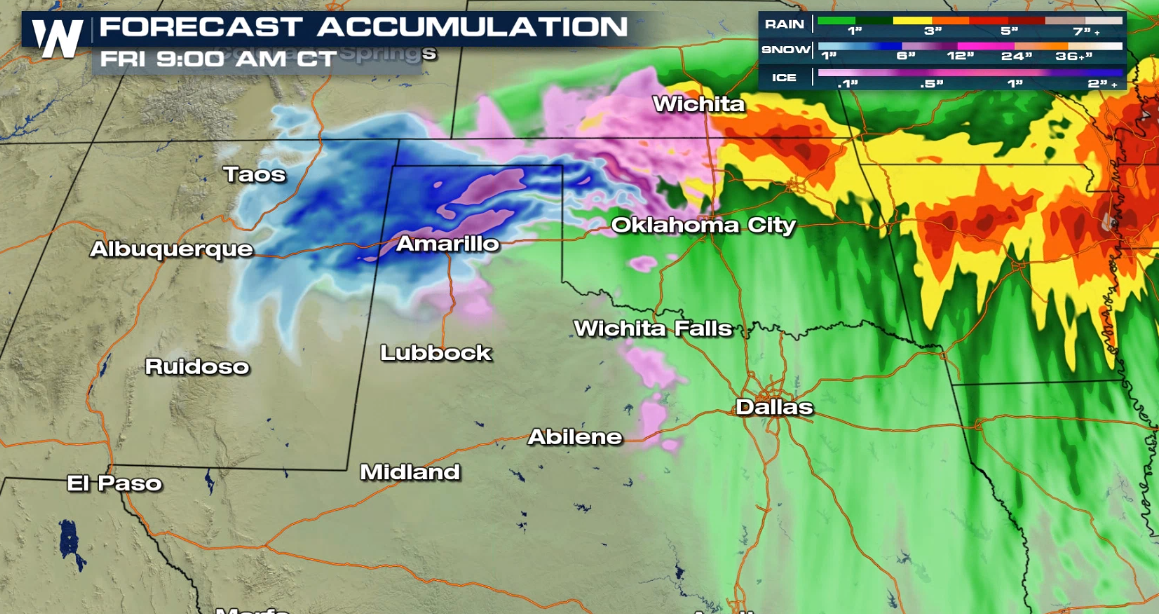 For the latest information on the potential for winter weather in the southern United States tune into WeatherNation for the latest.