The National Hurricane Center is getting more confident that we will see our next tropical depression or named storm in the Atlantic Ocean. The good news is that we have plenty of time to watch this unfold.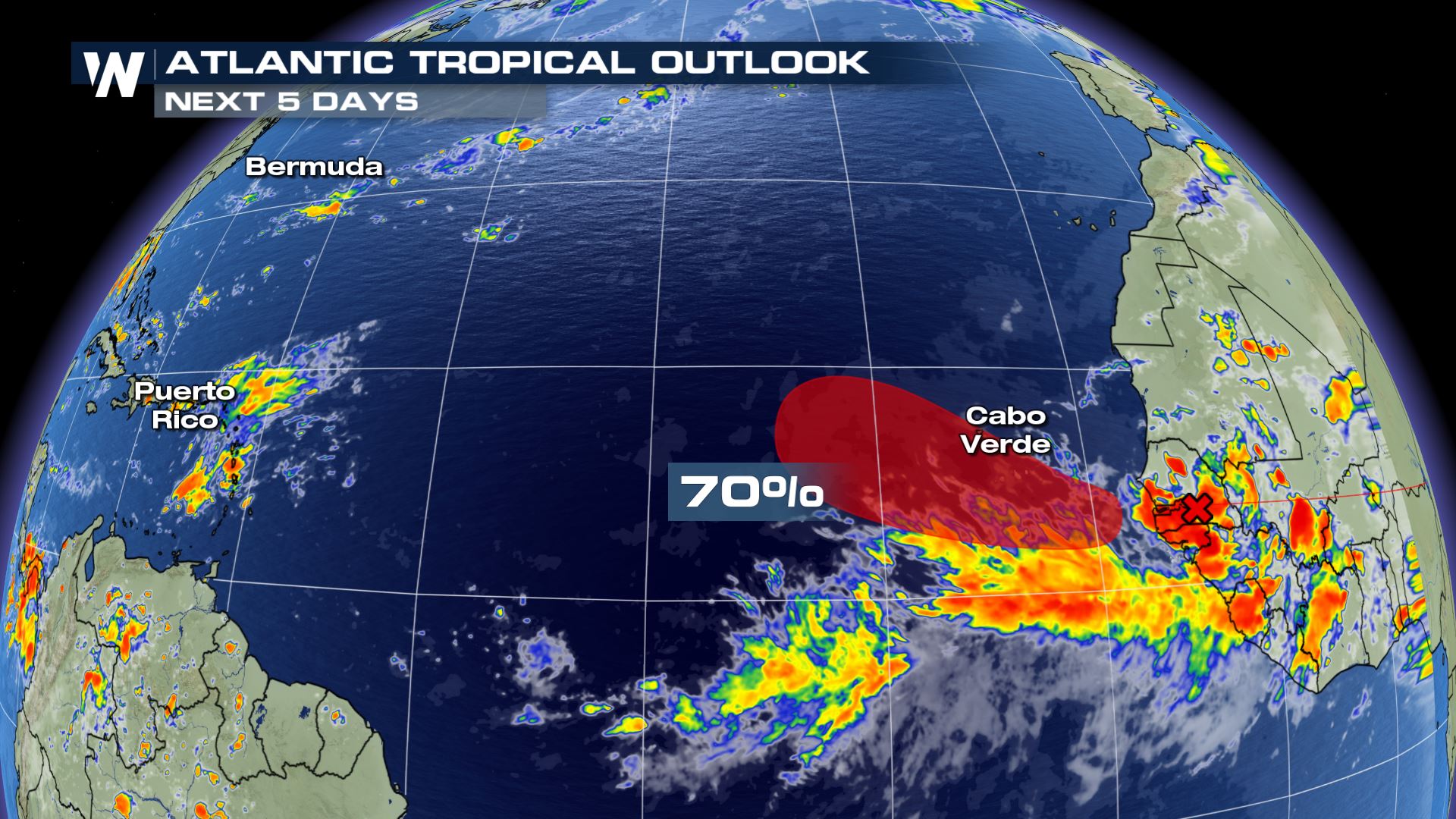 The Atlantic Tropical Outlook through Sunday, September 2 shows a 70% chance of a tropical depression (or stronger) developing. Thunderstorms exiting the west coast of Africa are expected to strengthen near the Cabo (Cape) Verde Islands Friday. Showers and thunderstorms will be likely for those islands by Friday and into the weekend. As of late Wednesday, reliable weather models show this low pressure area heading through the central Atlantic Ocean by Wednesday, September 5. Take heed, weather models can be quite inaccurate beyond five days. Thus, keep an eye on this tropical wave as it moves across the Atlantic Basin.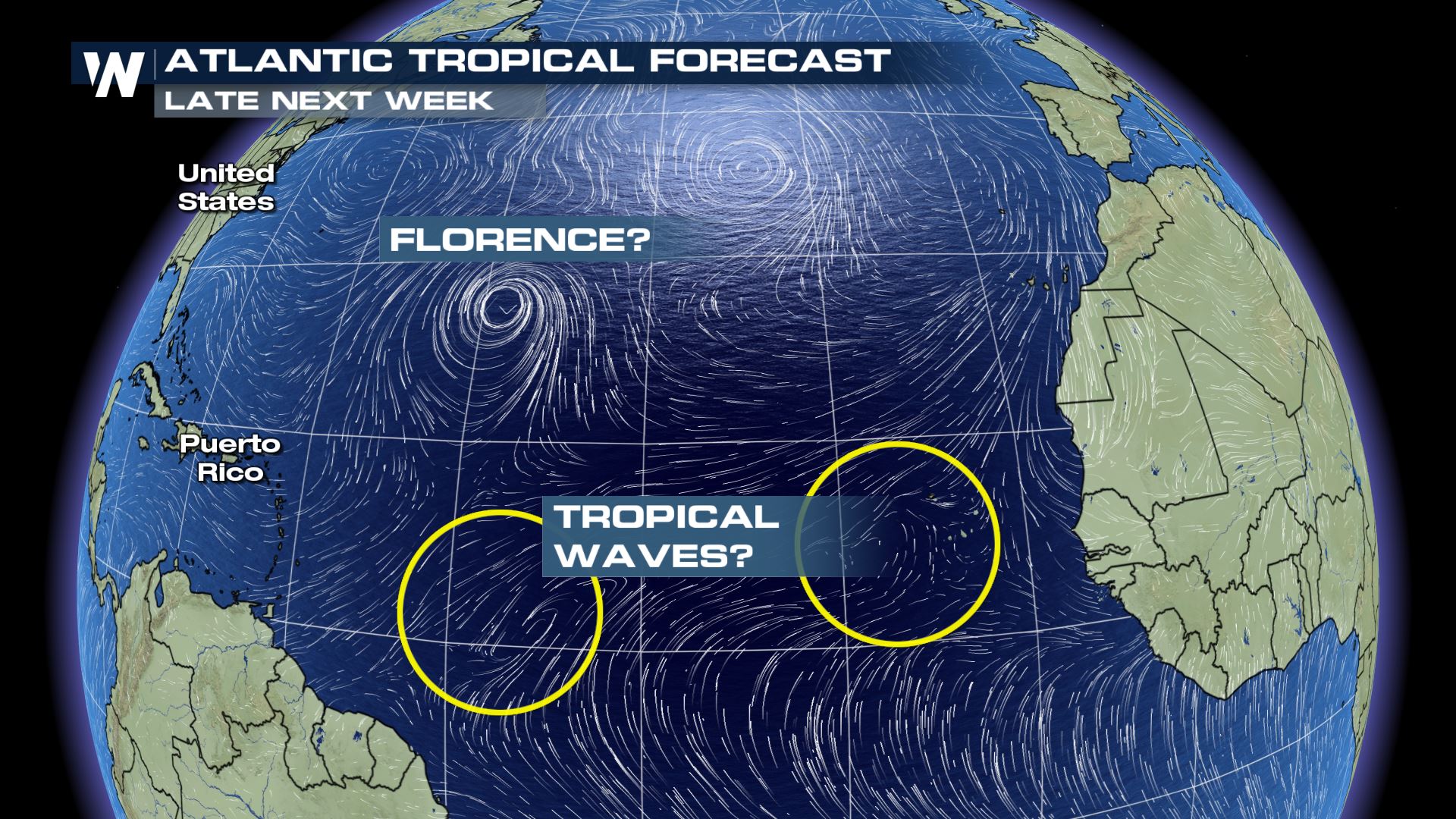 This is a reminder to keep an eye on the tropics daily, because it appears we are shifting into a more active pattern. The tropical waves exiting Africa are showing more intensity, the sea surface temperatures have warmed, and disruptive winds - known as wind shear - are beginning to relax.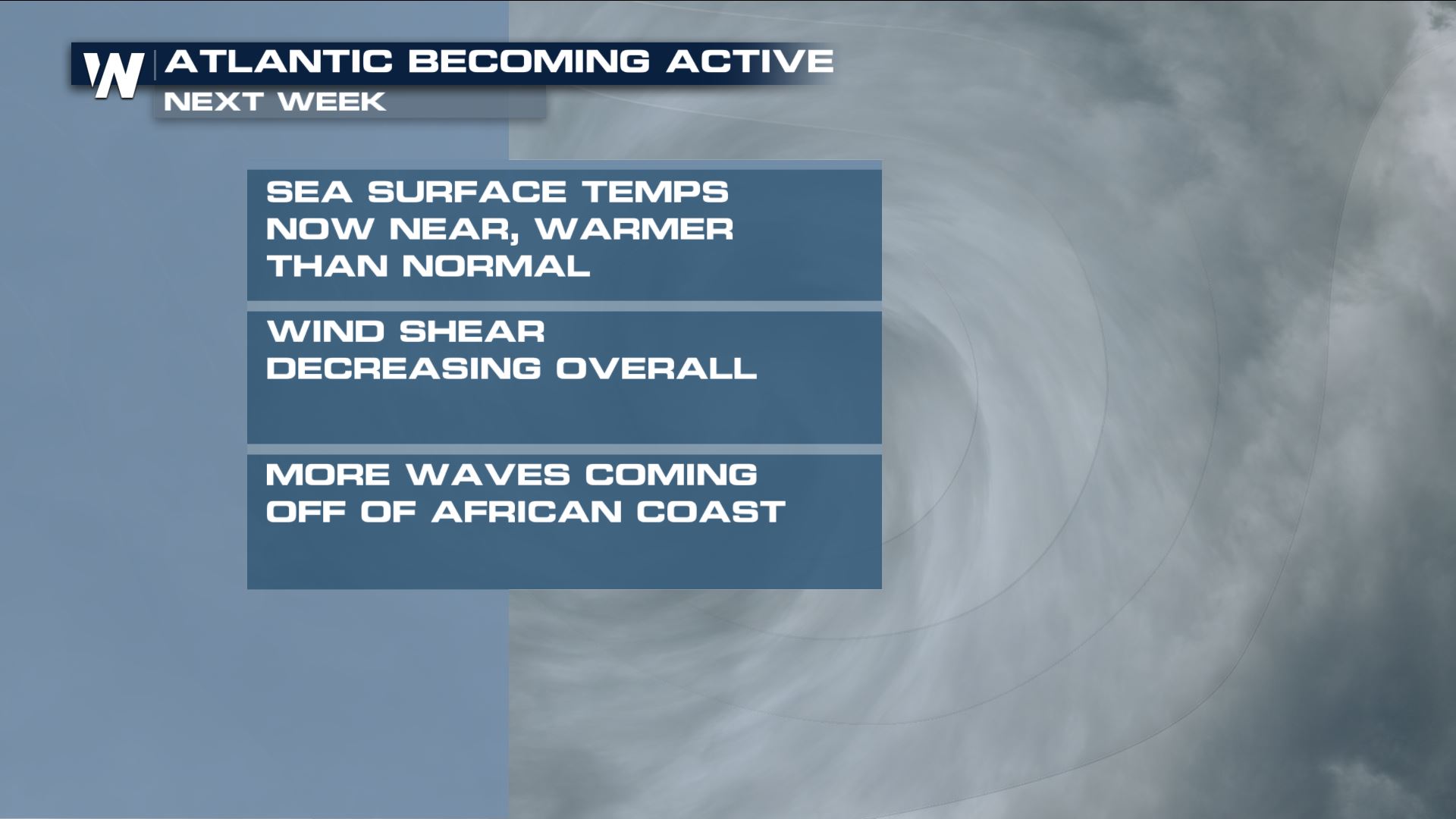 We have passed notable hurricane anniversaries such as Andrew (1992) Katrina (2005) and Irene (2011). This is the time of year you want to make sure you're hurricane ready! It only takes one storm to alter a lifetime!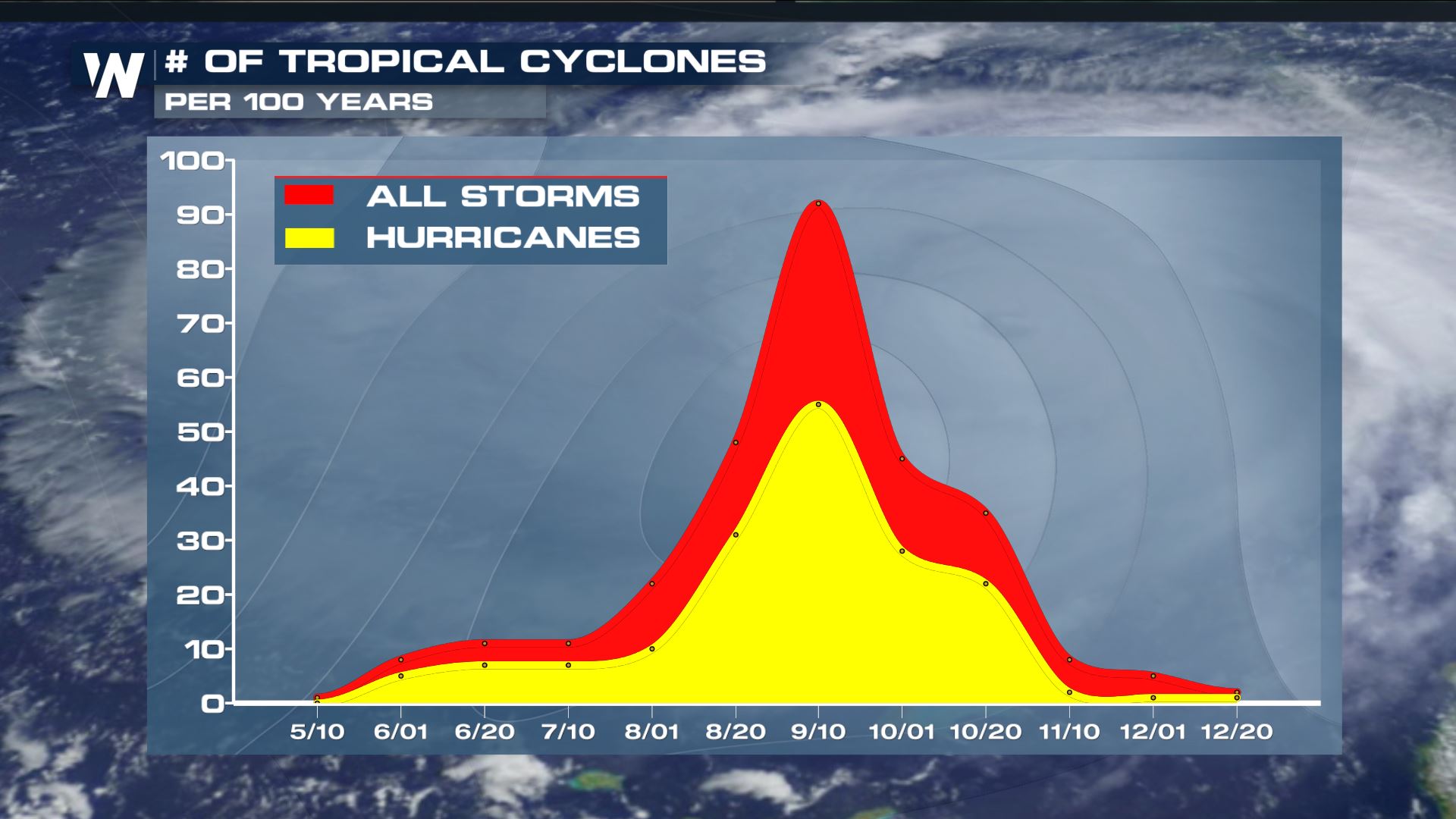 As we approach September, we approach the peak of hurricane season. History tells us that the most active time for tropical cyclones in the Atlantic is around September 10th. We will update you with any new information regarding the tropics and outlooks! For WeatherNation, Meteorologist Steve Glazier