The current heat wave gripping the western United States started Sept. 4, but extreme heat has been happening across parts of the country throughout the summer. The west, especially southwest, have seen the brunt of the record breaking heat throughout the summer. Several large, stagnant high pressures and upper level ridges set up in the southwest this summer that contributed to the heat. High pressures block out any incoming low pressure systems or upper level moisture while also pushing down on the air and heating it up. Dry air heats more easily than humid air, so when stagnant highs set up over areas that are already typically hot and dry, the result is even hotter days and nights! Spots in the desert valleys experience additional heating as already hot air flows down into the valley, gets compressed and heats even more. A number of major US cities experienced their hottest Augusts on record in addition to breaking many single-day temperature records throughout the summer.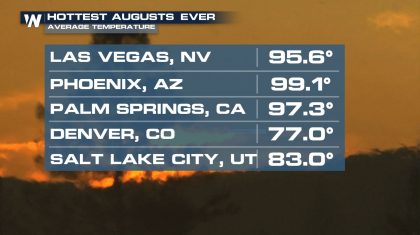 Each of these cities' average temperature in August was at least 5° above the "normal" August average temperatures. Average August temperatures are found by totaling up all the high temperatures for each day in August and dividing by the total of all of the low temperatures each day in August. Yuma, Arizona and Albuquerque, New Mexico experienced the second hottest August since records began as well. Phoneix topped out at or above 110° 22 times in August! That helped smash the old record of number days at or above 110°.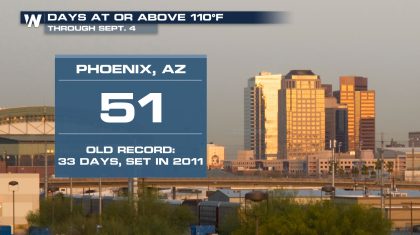 Daily high temperature records continued to fall into September. Although it's still early in September Reno, Nevada hit the hottest September temperature ever on Friday, Sept. 4.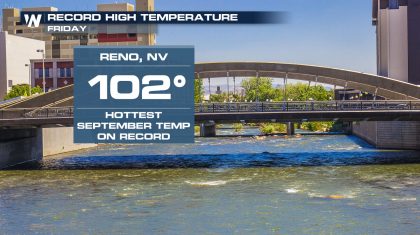 The dangerous heat continues to build in the southwest US through the Labor Day weekend with some spots in southern California and western Arizona seeing highs as high as 115-120°. Stay with WeatherNation for the latest on the heat and other Labor Day weather headlines!