Much of the nation is expected to see warmer than normal temperatures for the upcoming month of August. That's according to the
latest monthly outlook
from NOAA's
Climate Prediction Center (CPC)
. The Northwest is the exception, with equal chances for above or below average temperatures in the forecast. Odds favor a wetter than normal August in the Tennessee Valley, Southeast, and Northern Plains. Below average precipitation is forecast in the Southern Plains, which may worsen drought conditions. https://twitter.com/NWSCPC/status/1283761184684957696 The
CPC noted
that "the main factors influencing the August 2020 outlooks for temperature and precipitation are
trends
, soil moisture, potential impacts from tropical cyclone activity, and
dynamical model
output." Long range computer model forecasts are heavily favoring warmer than normal weather over much of the nation.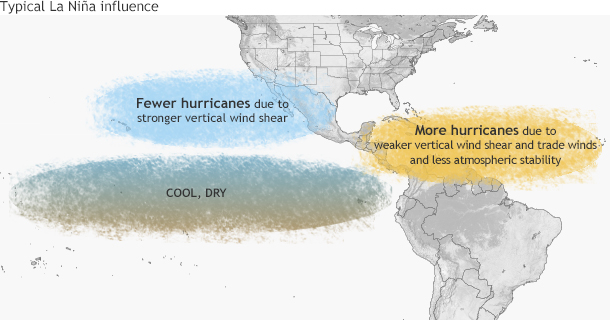 Earlier this month, a
La Nina watch was issued.
 The
CPC stated
"La Nina conditions are factored into the monthly outlook, though impacts are likely to be minimal."  A La Nina is observed when colder than average water temperatures are recorded in the equatorial Pacific Ocean. This could influence tropical activity in the Atlantic Basin, which lead to the above average rainfall forecast for the Southeast.