This summer's trend of heat will likely continue into the beginning of fall.  That's according to the latest
90 day outlook
issued last week from NOAA's
Climate Prediction Center
. Warmer than normal temperatures are predicted across the western, northern and eastern sections of the nation. Equal chances for above or below average temperatures are possible in the Lower Mississippi Valley.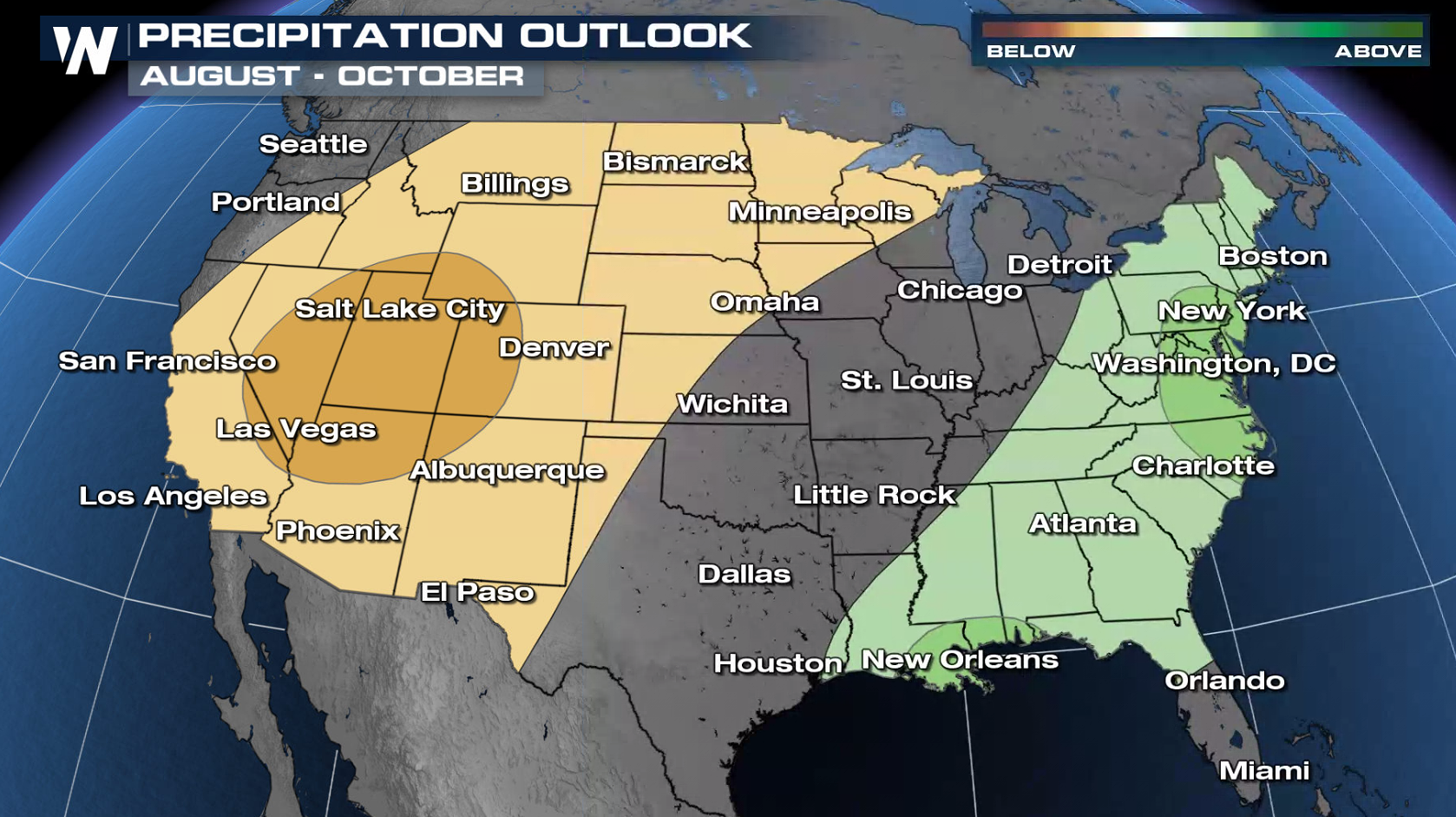 Odds favor wetter than normal conditions from the Northeast southward to the Gulf of Mexico. Below normal precipitation is expected from the Upper Midwest to the Southwest, where drought conditions are already in place and are forecast to continue.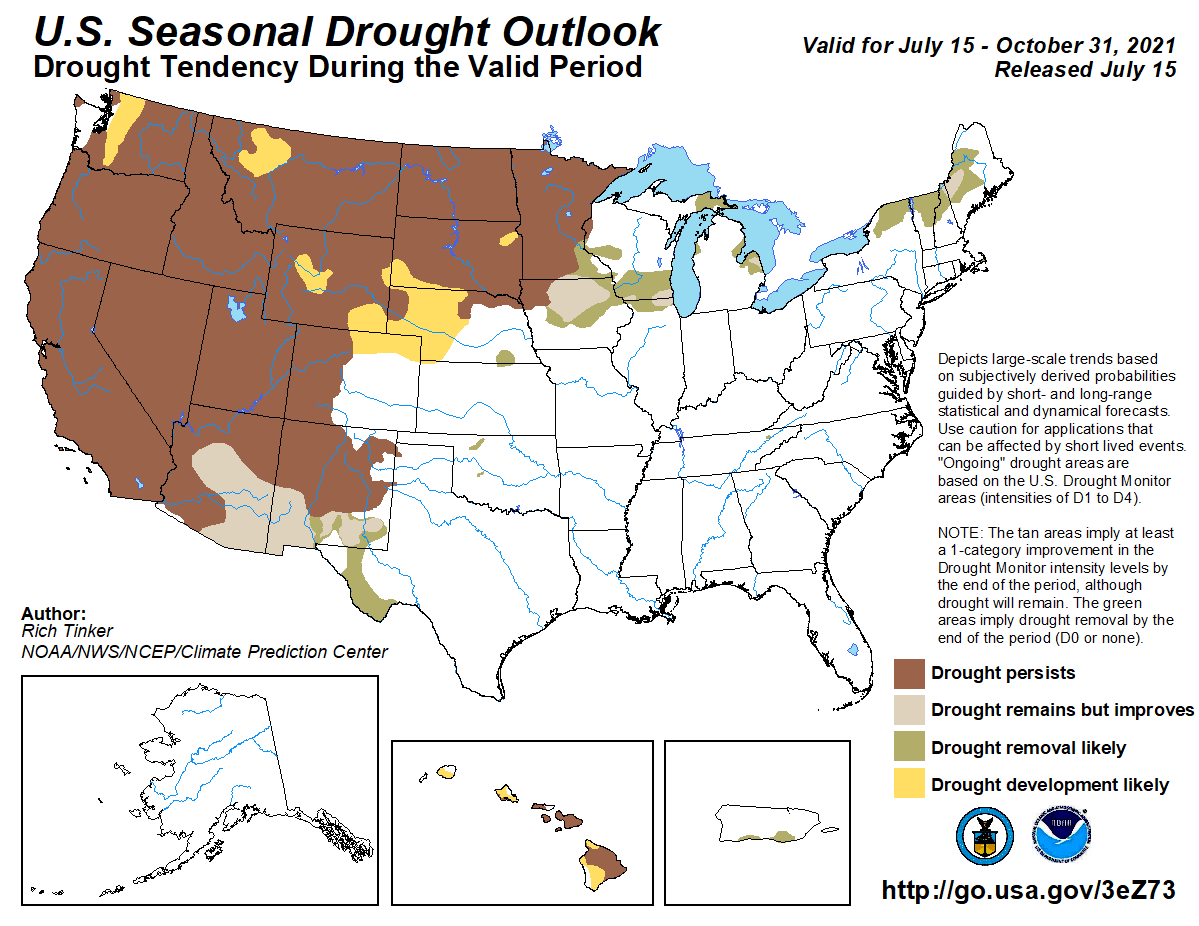 Model guidance, statistical forecast tools, climate trends, and soil moisture conditions were the main factors in making the 90 day forecast. Water temperatures in the Pacific Ocean are near average, so La Nina or El Nino is not present with the trends of neutral conditions influencing the forecast.
A La Nina watch has been issued for the fall and winter months
.  You can read more details on the making of the outlook
at this link from the Climate Prediction Center
.