On Thursday,
NOAA's Climate Prediction Center
issued their Autumn outlook, covering the months of September, October and November. As with several of the previous outlooks issued this year, it once again leans toward a warmer than average 90 day period ahead. Above average temperatures are predicted for most of the nation, especially favoring the Northeast, southern Plains and intermountain West.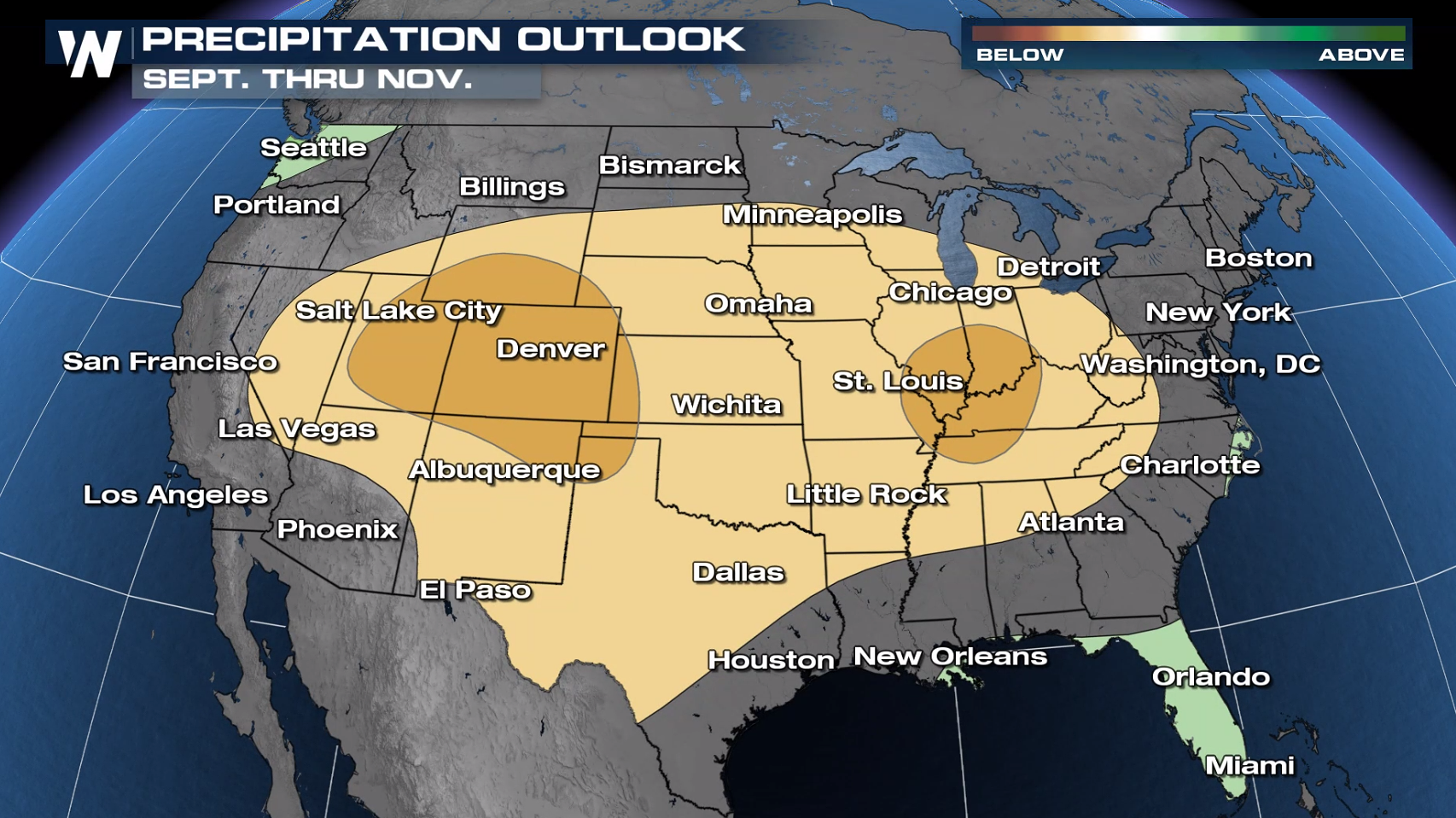 Wetter than normal weather is in the forecast for Washington, Florida, and the outer banks of North Carolina. Drier than average precipitation is expected in a large area from the Four Corners through the Plains into the Mississippi, Tennessee and Ohio Valleys. Drought conditions will likely persist in the West and Plains, but with some improvement in the Southwest and southern Plains.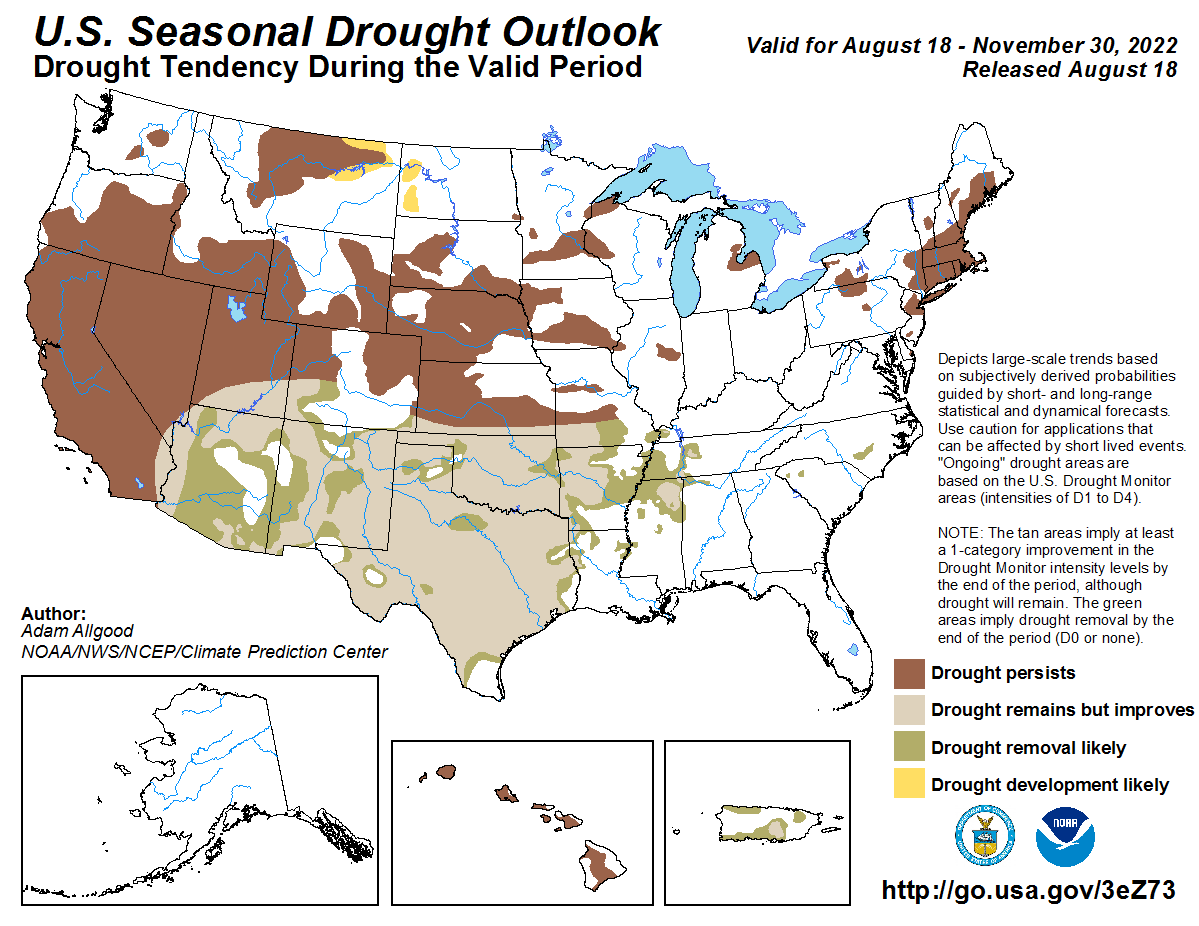 The
Climate Prediction Center notes
that
La Nina is still present
across the Pacific and that the atmosphere and conditions in the tropical Pacific region support those observations. La Nina was main feature driving the Autumn outlook, supported by long range model projections for the months ahead.