The concern for avalanches remains high across parts of the western United States following recently-heavy snow.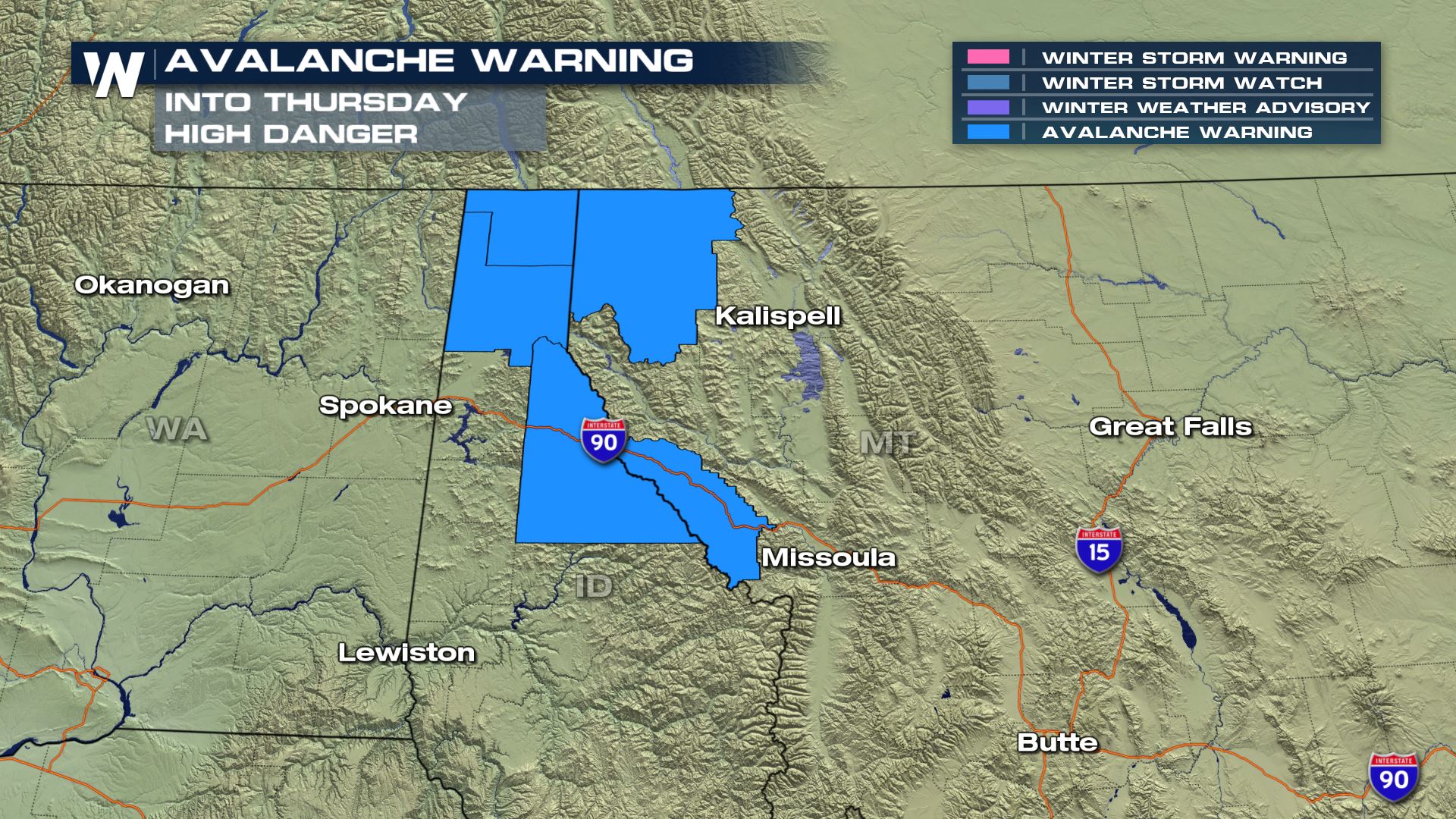 An Avalanche Warning remains in effect for the blue-shaded areas through Thursday morning, January 24. The warning means that after substantial snowfall, strong winds and weak layers in the snowpack, there is a high avalanche danger at tree line and below. Officials urge backcountry skiers, riders and snowmobilers to avoid traveling on or below all steep terrain until the danger diminishes.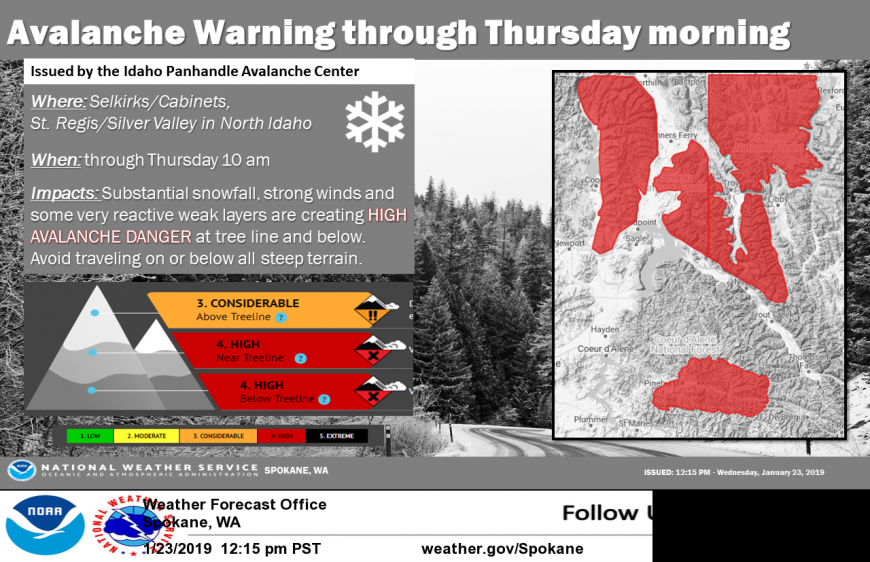 The National Weather Service in Spokane, WA released this image to provide more detail. Snowfall since early Tuesday has been upwards of 6-12"+ across much of Idaho, Montana, Washington and Oregon.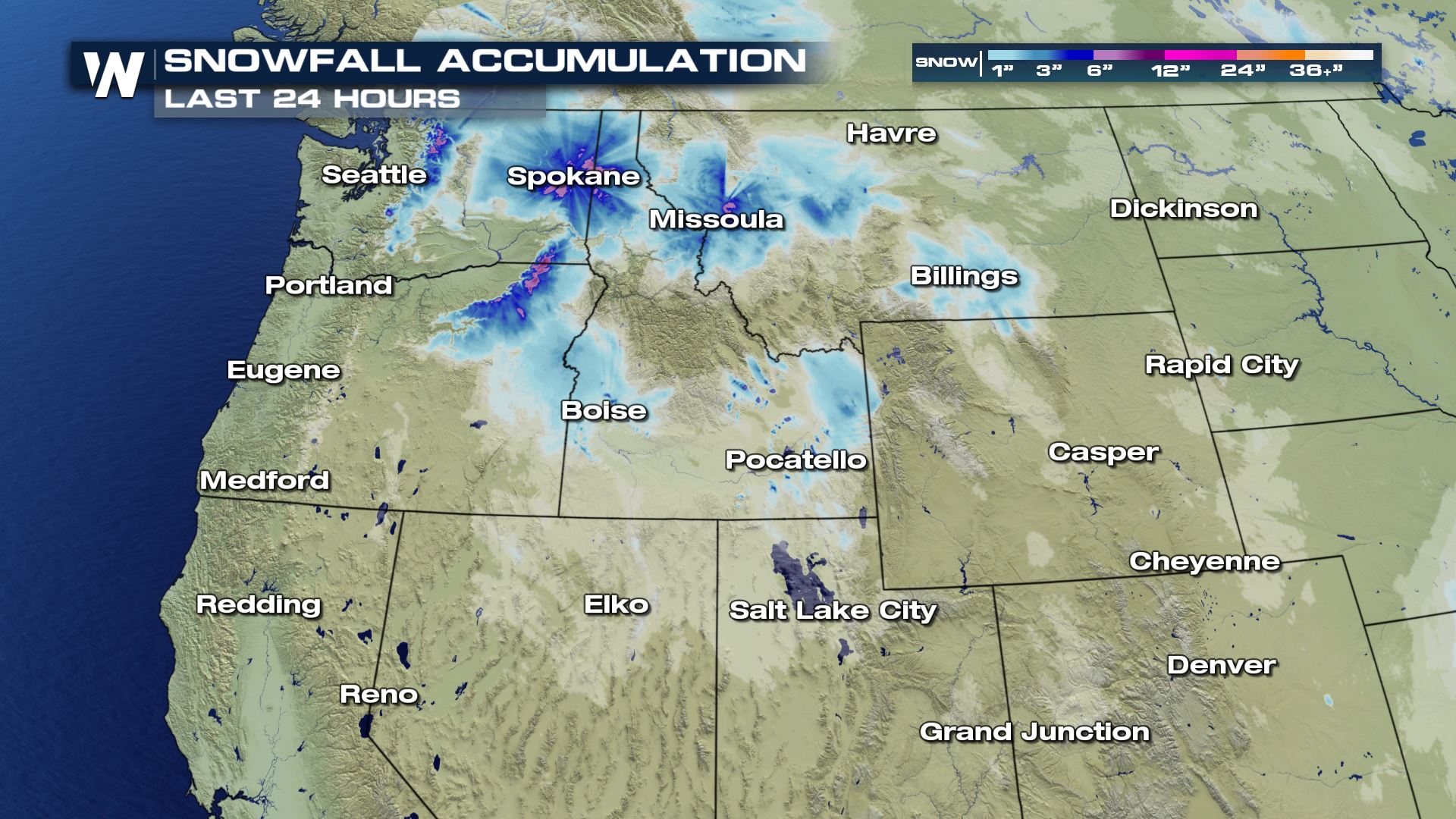 The past 24 hour snowfall as of 2 p.m. MT Wednesday, January 23. Additional snowfall for the rest of Wednesday and Thursday, January 23-24 is 4-8" in parts of Idaho, Montana, Wyoming and Colorado. At the mountain summits, 8-12" of fresh snow is forecast.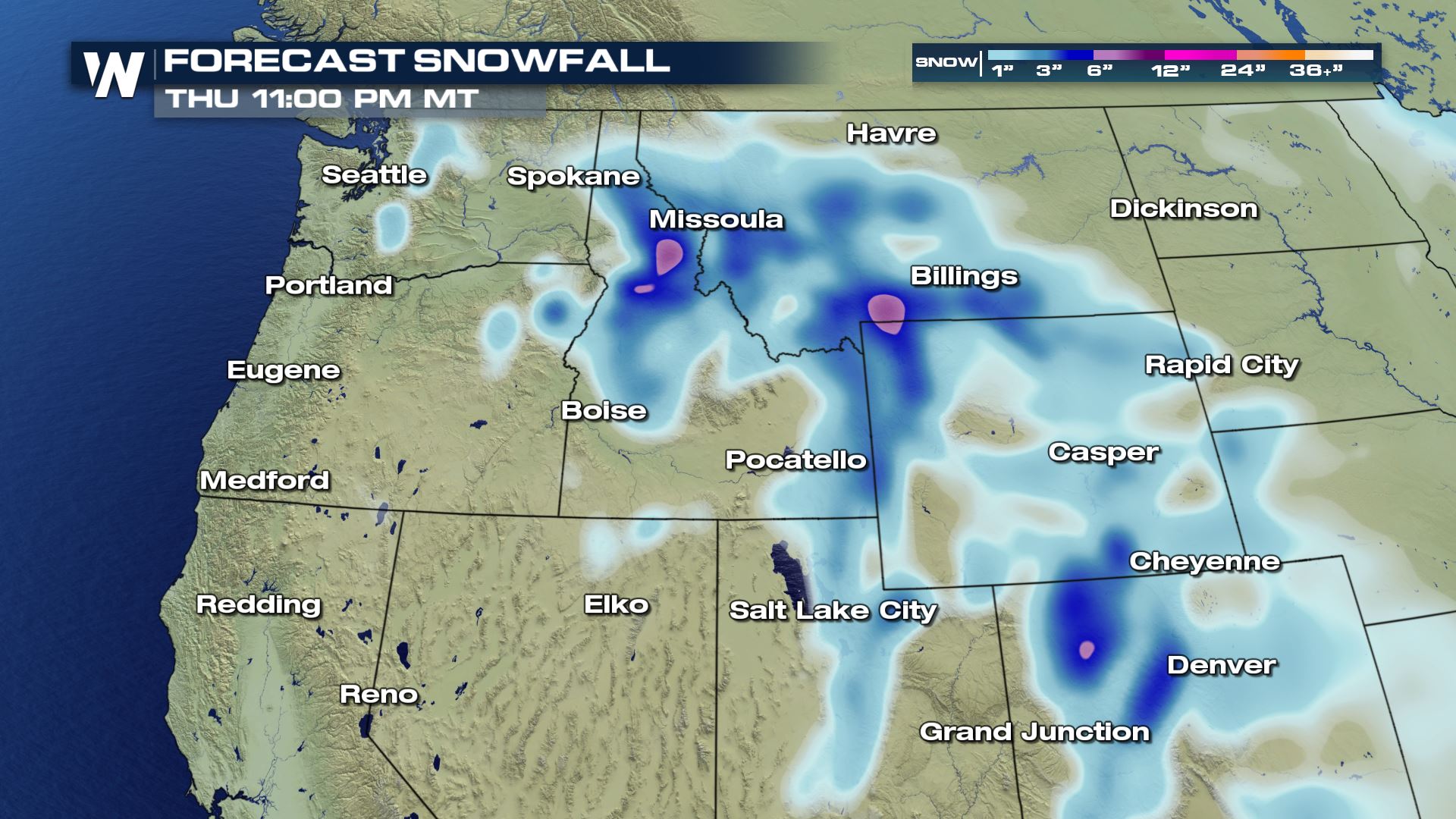 Areas that have had recent heavy snow and/or will get heavy snowfall in the immediate future have an elevated risk of avalanches. An avalanche happens more easily when there are unstable layers of snow. Wondering what the conditions are like near you? We encourage you to check out
www.avalanche.org
where the site is updated frequently with the latest conditions. For WeatherNation, Meteorologist Steve Glazier