Heavy snow has been falling across the higher elevations in the West and more is on the way over the next 24 hours. Winter weather advisories include the Rockies and Wasatch northward to the Bitterroots.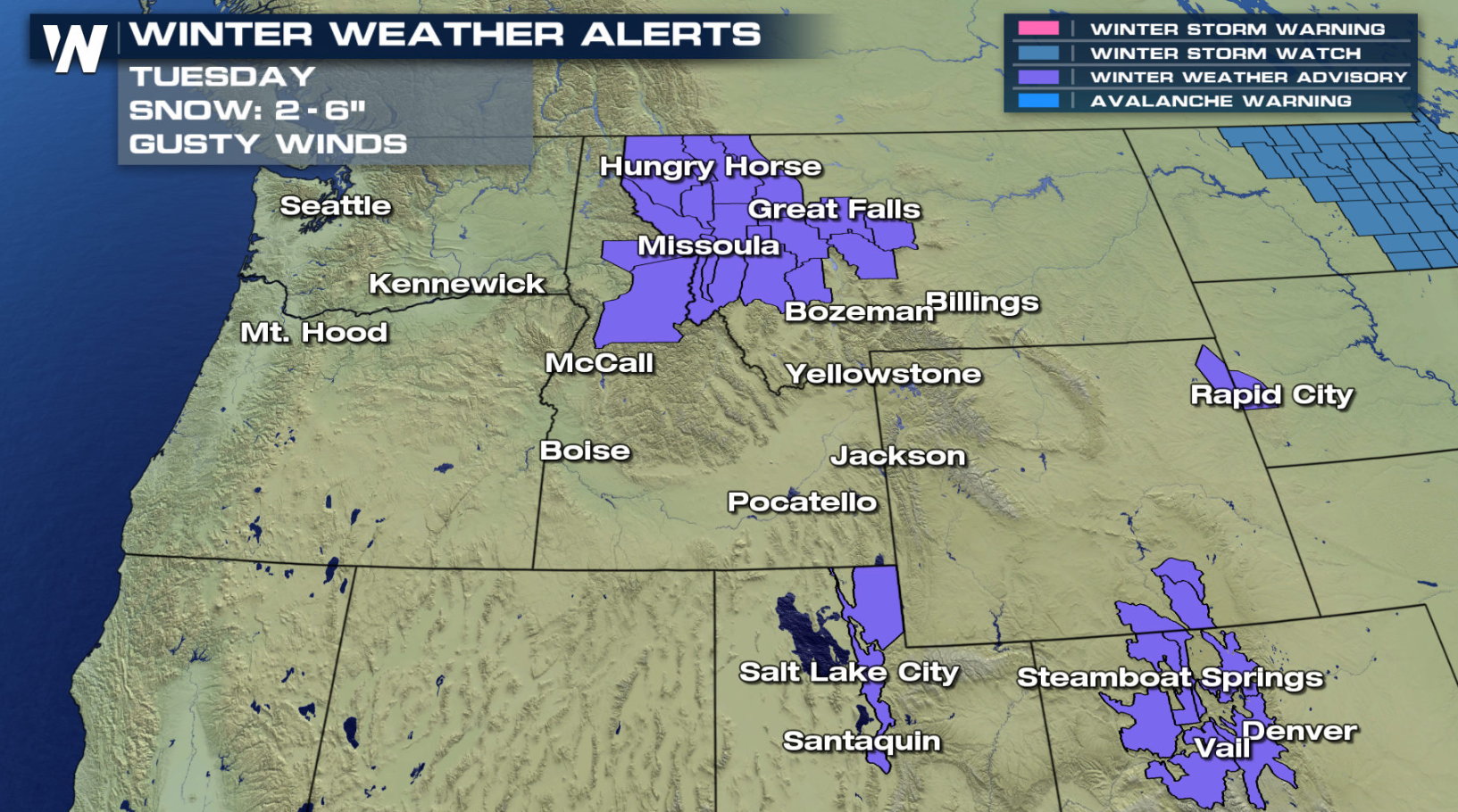 Up to a foot of snow is possible for the highest mountain peaks, with 3" to 6" common in the valleys and passes.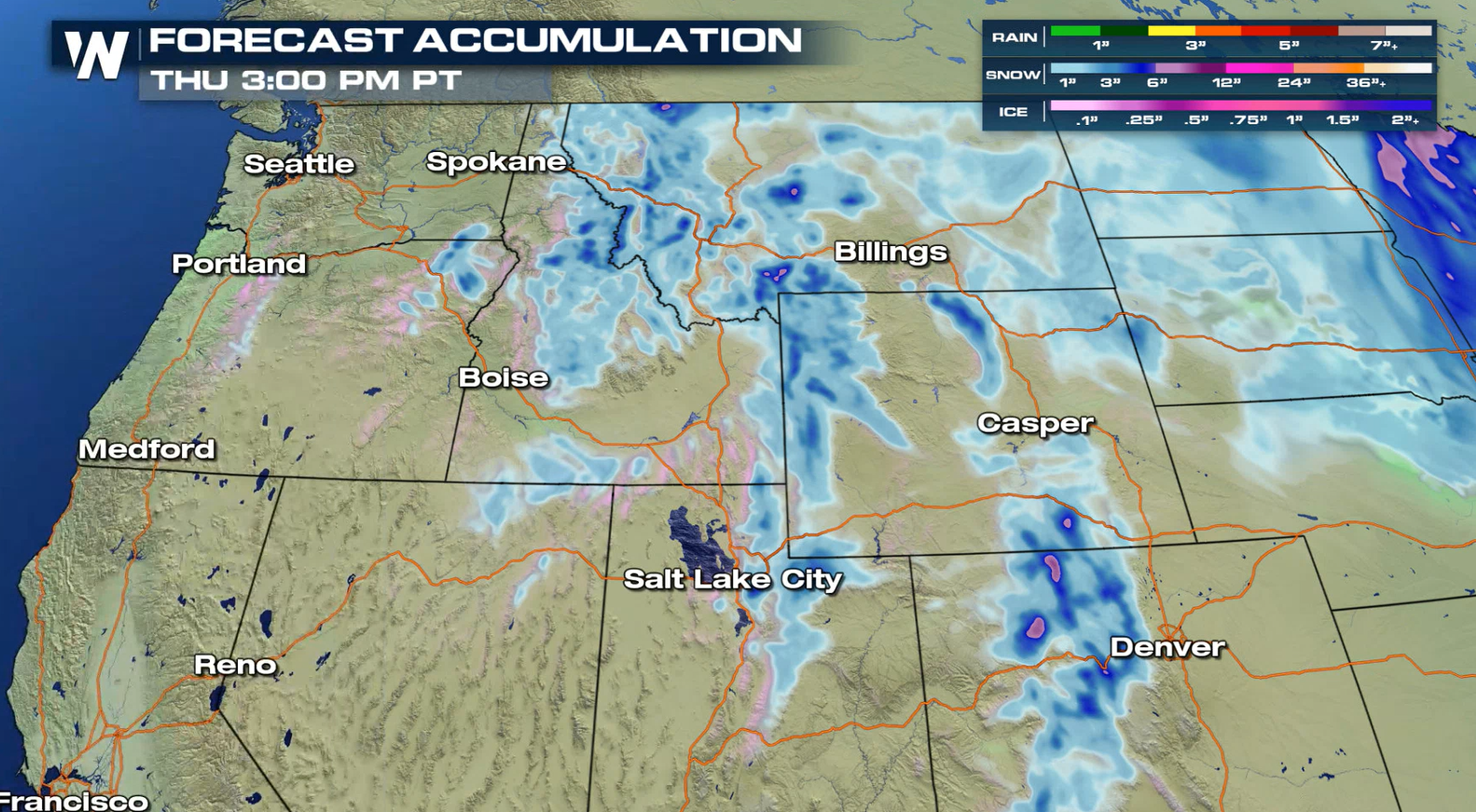 The low pressure center and cold front will gradually exit the West and move into the Plains today (Tuesday). With plenty of moisture and cold air behind the system, snow will continue to fall throughout the day. Snow will start to diminish into Wednesday.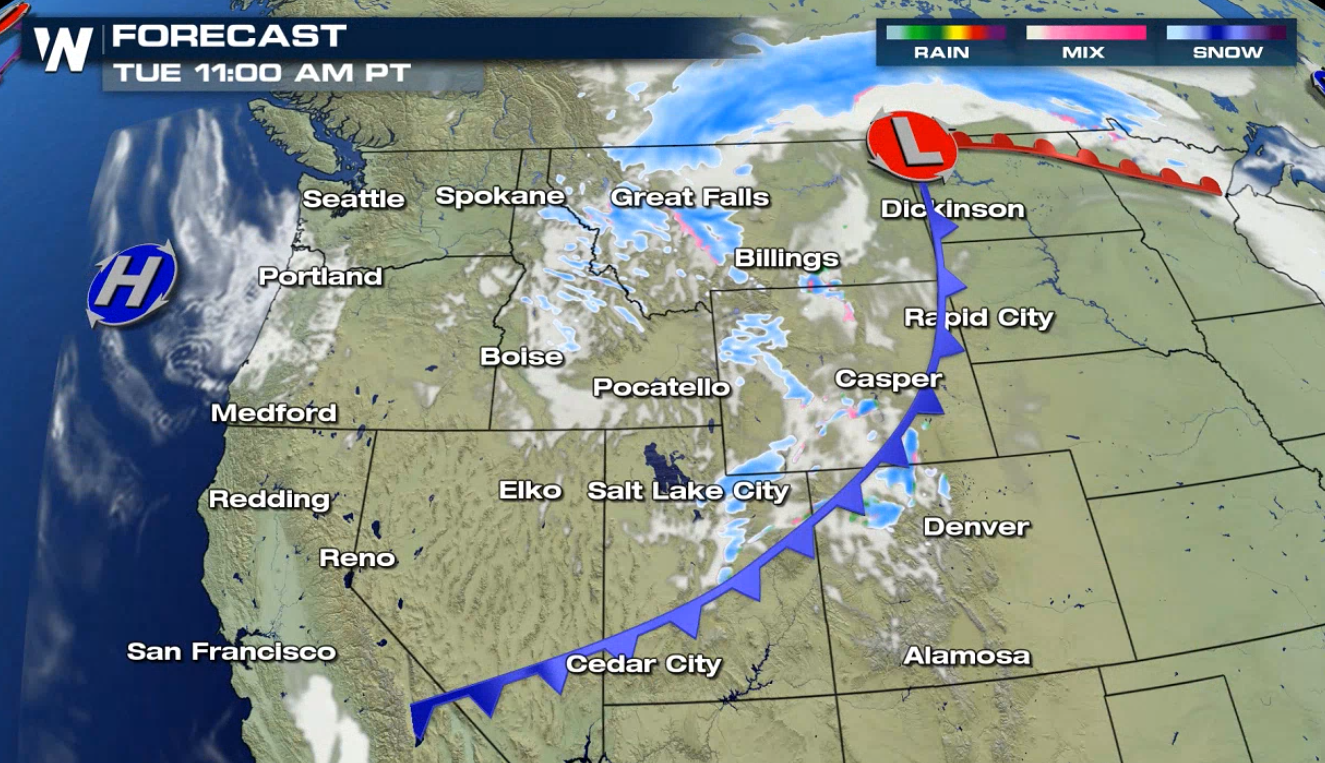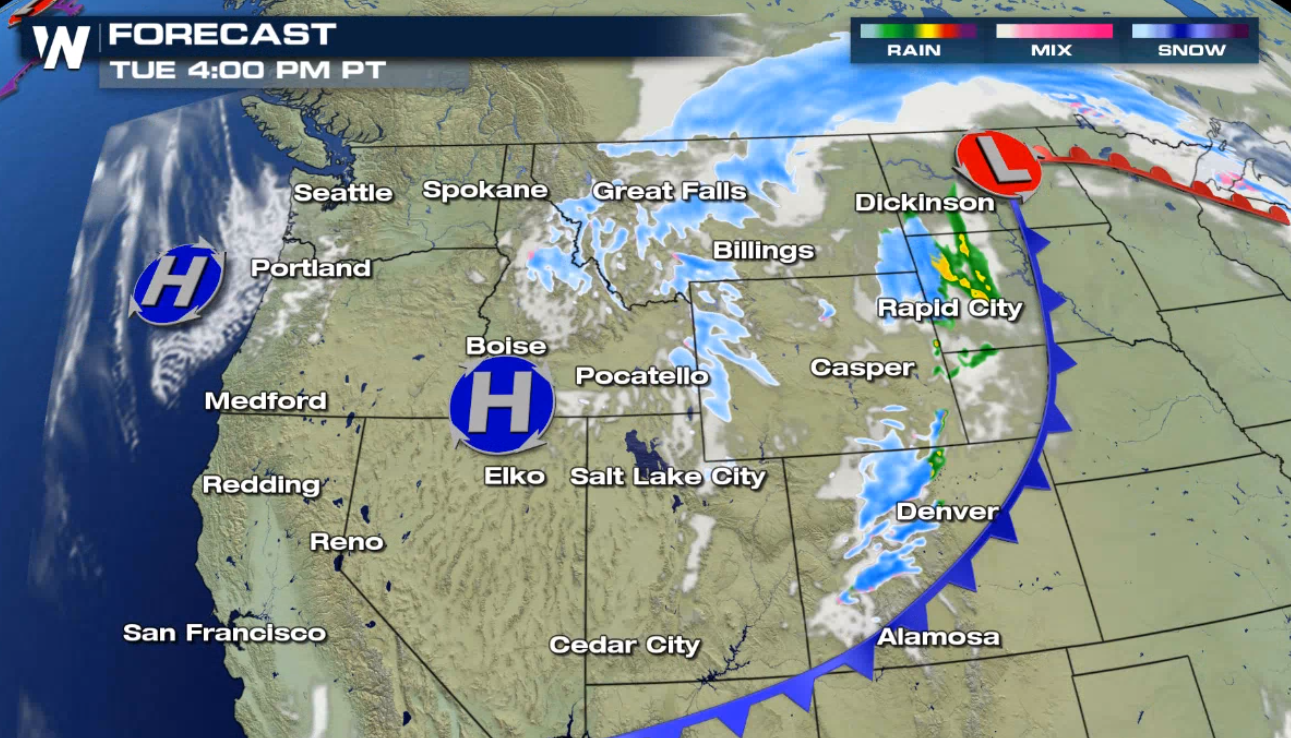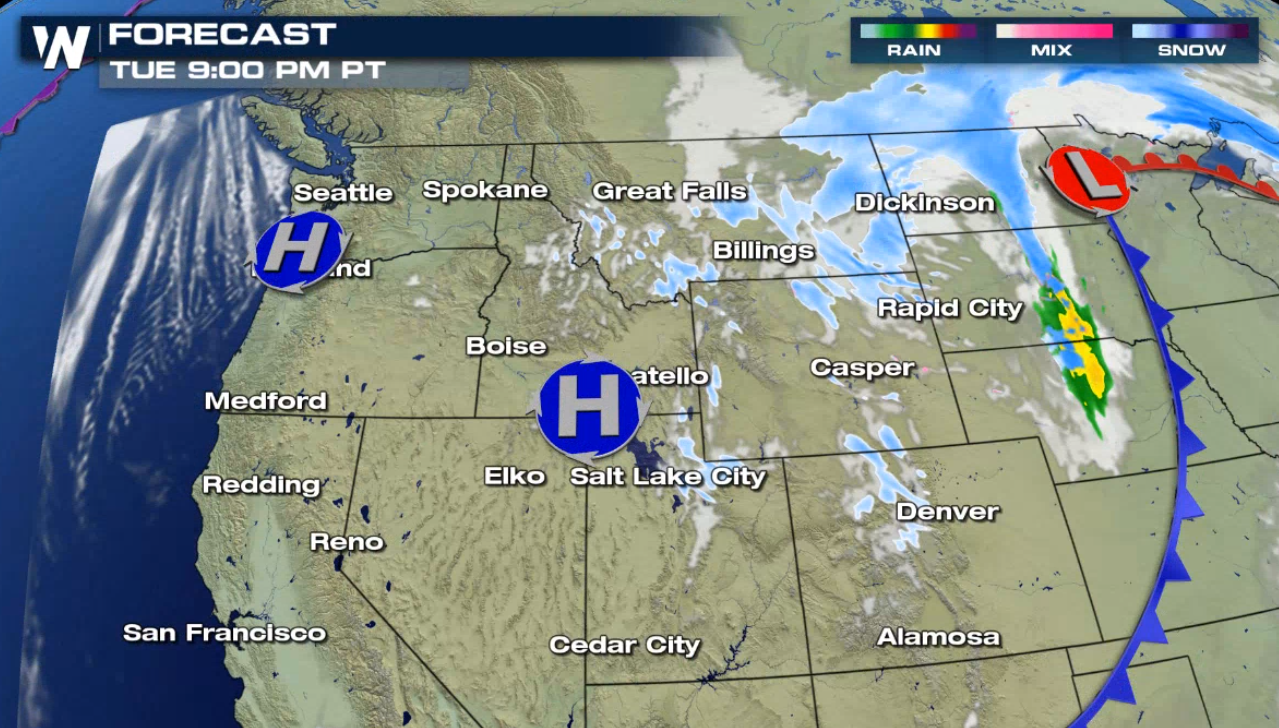 High winds will continue to howl across the West. Wind alerts have been issued from Montana to California and New Mexico: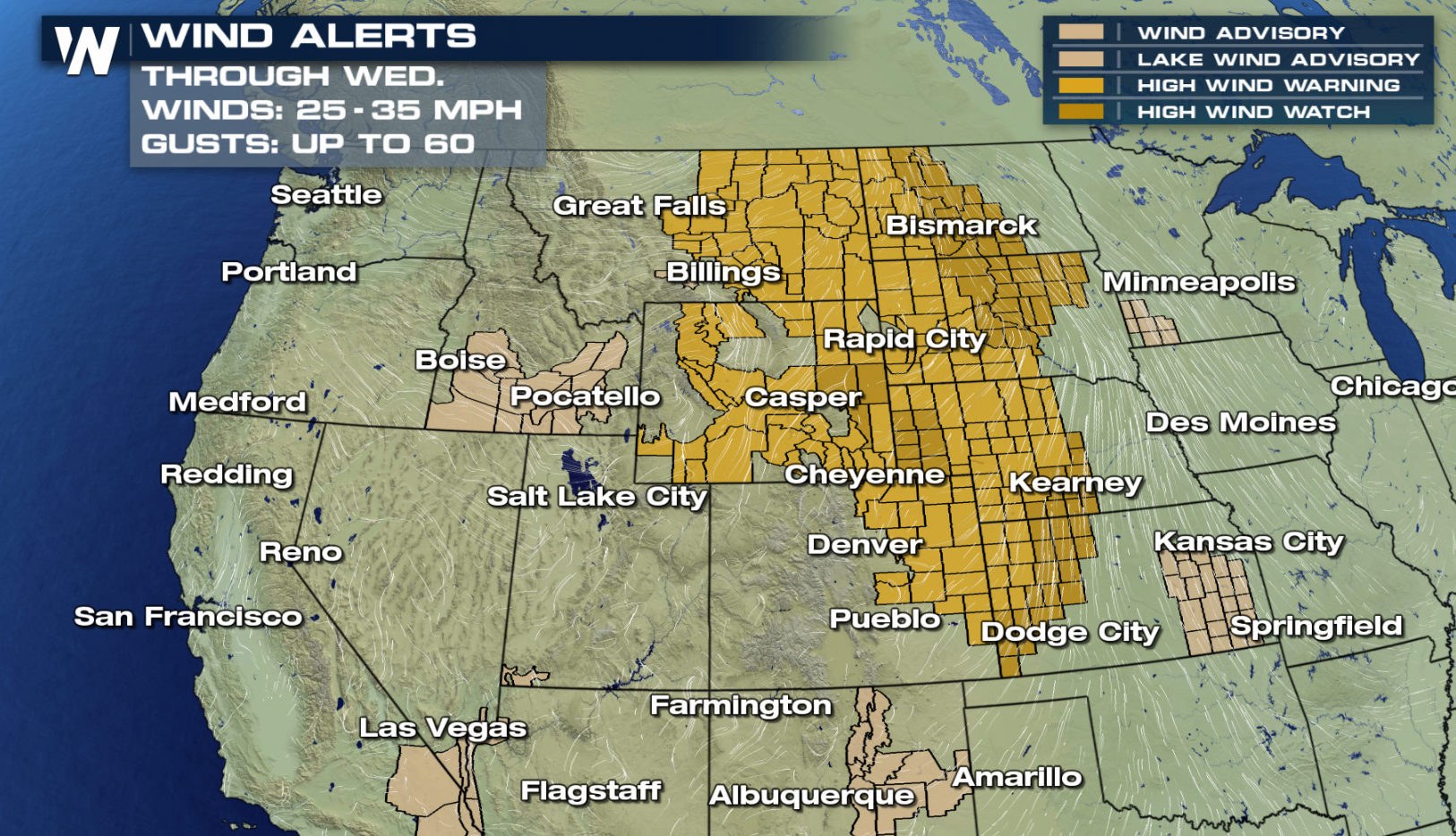 Winds may get up to 35-45 mph with gusts up to 75 mph possible from Montana through Wyoming and even into the southern Rockies of Denver. Check out some of the wind reports we have already seen the last couple of days: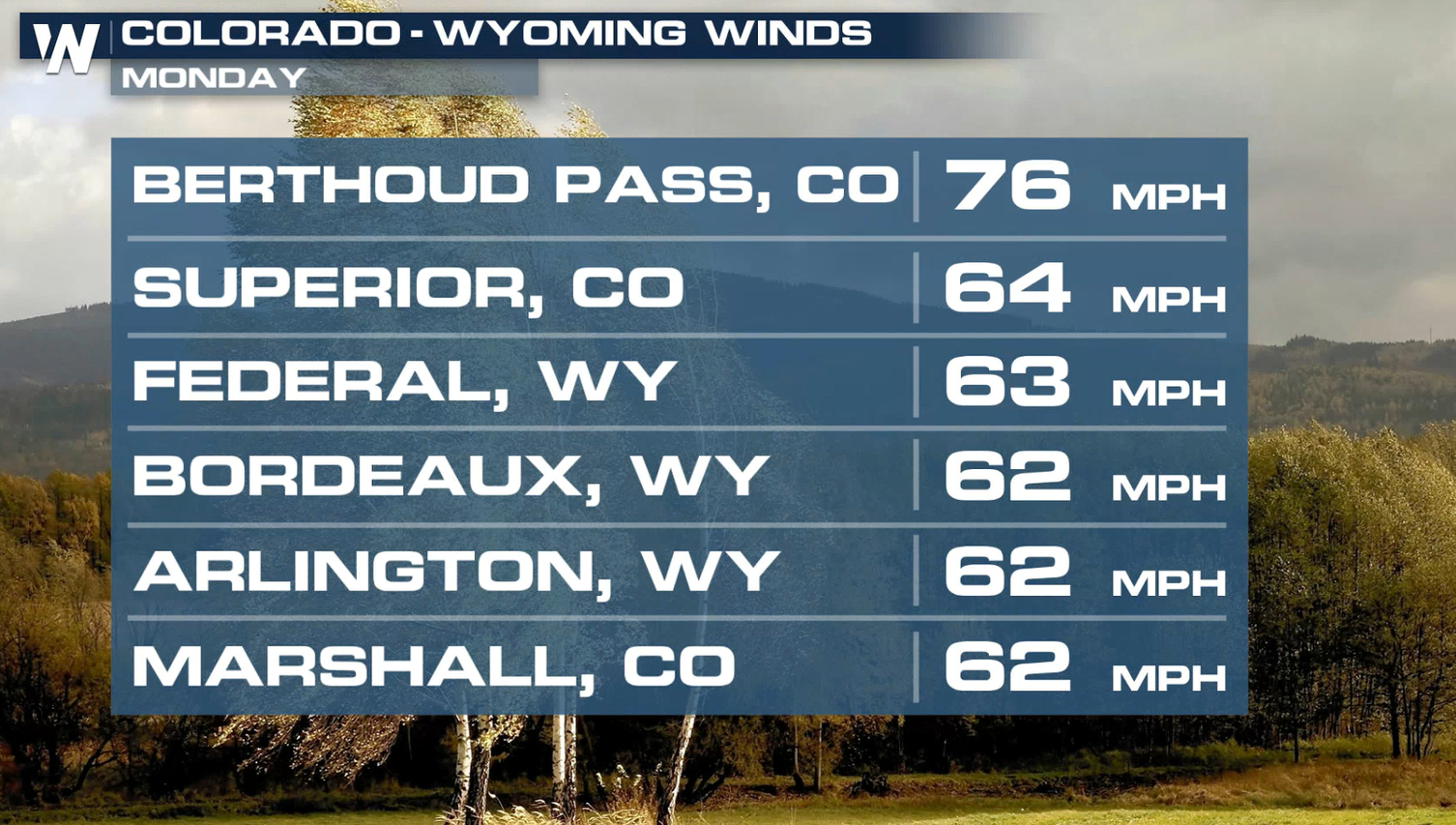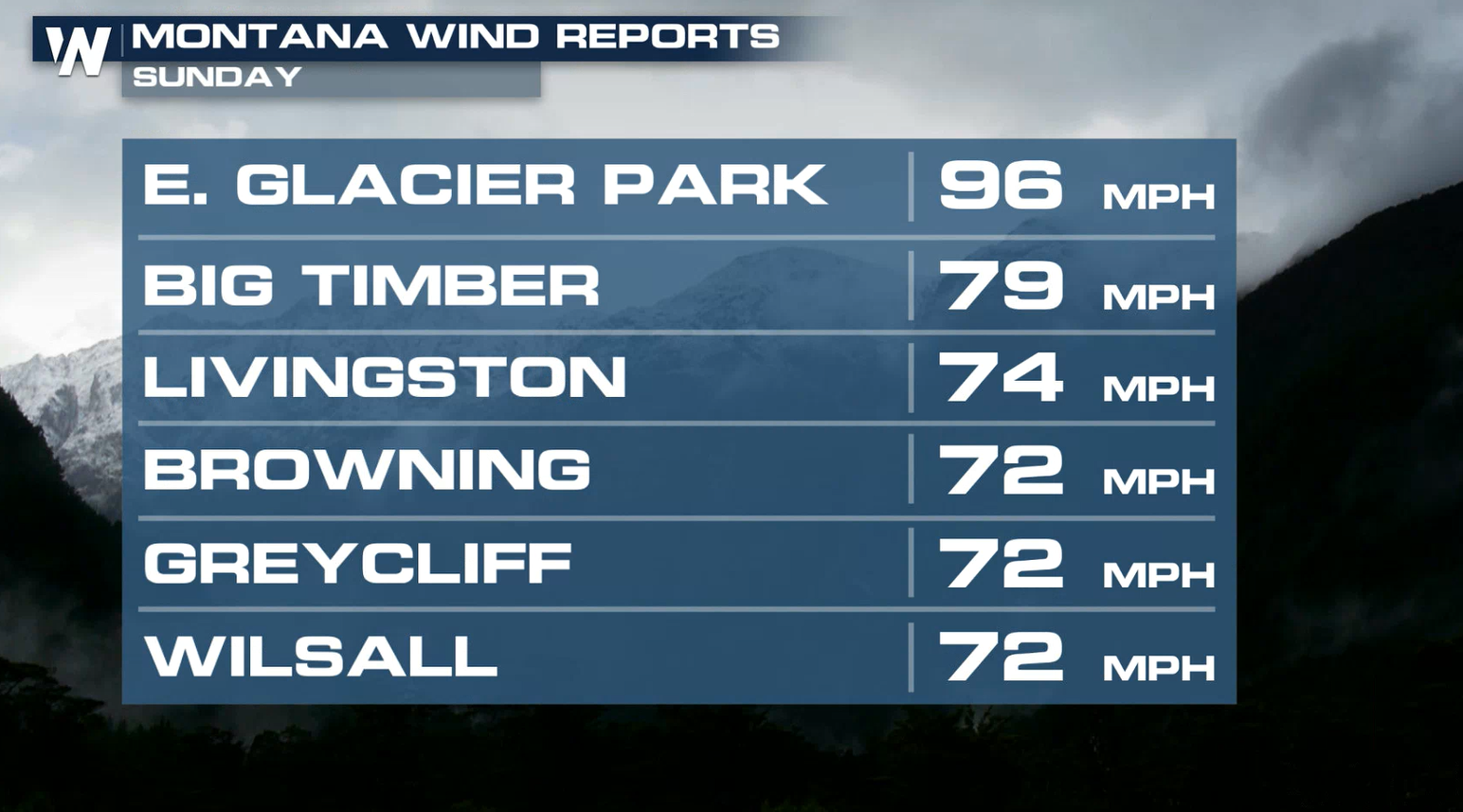 For more information on the winter weather, flooding threat, etc for the northwest be sure to tune into WeatherNation at 50 minutes past the hour to watch our Western Regional forecast! For more information on avalanche details visit: https://avalanche.org/