Avalanche Warnings are in effect until Tuesday morning from Idaho to Colorado!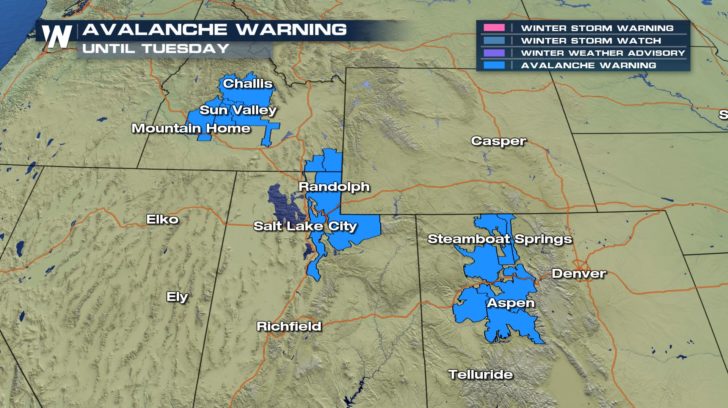 Heavy snow combined with gusty winds will lead to spots of unstable snow. The avalanche danger level will be very high, so extra precaution should be taken while driving through mountain passes. Backcountry travel or skiing and snowboarding through these locations is highly discouraged, especially in areas where the slope is steeper than 30 degrees.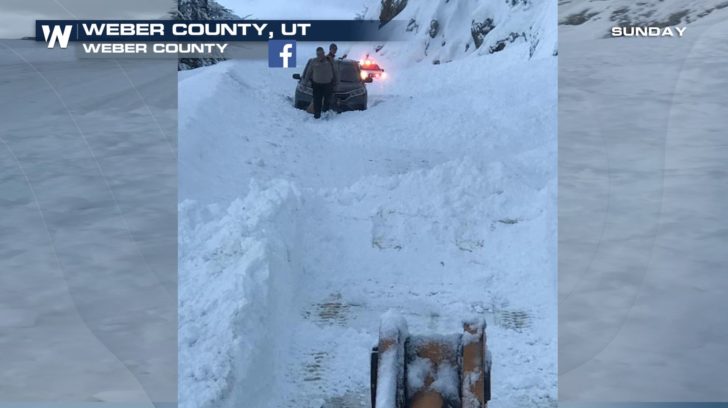 There was already one avalanche Sunday afternoon in Weber County, UT, which blocked the North Ogden Divide. https://www.facebook.com/WeberCounty/posts/1118382198341886 Expect natural avalanches in many areas. Some may even be triggered by human activity which is why we highly discourage hiking, snowboarding, and skiing. These avalanches might be large enough to snap trees or destroy wood frame houses while traveling very long distances. Stay safe!