The next three months across the nation are likely to be above normal temperature-wise, this according to newly published climate outlooks from the NOAA's 
Climate Prediction Center
. The 3-month (September, October, November) temperature outlook shows that most of the nation has a likelihood of above normal temperatures. The only exception is the Southeast, which has an equal chance of above or below normal temperatures.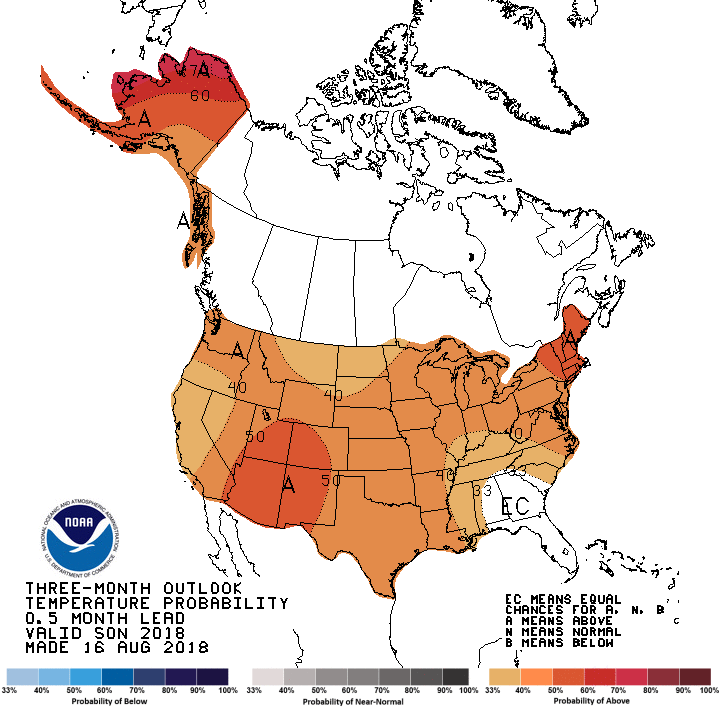 The precipitation outlook for the same time period shows that three areas of the nation, the southern Rockies, Southeast and Alaska, have a likelihood of above average precipitation and the Northwest has a likelihood of below normal precipitation. Other areas of the nation have an equal chance for below or above normal precipitation.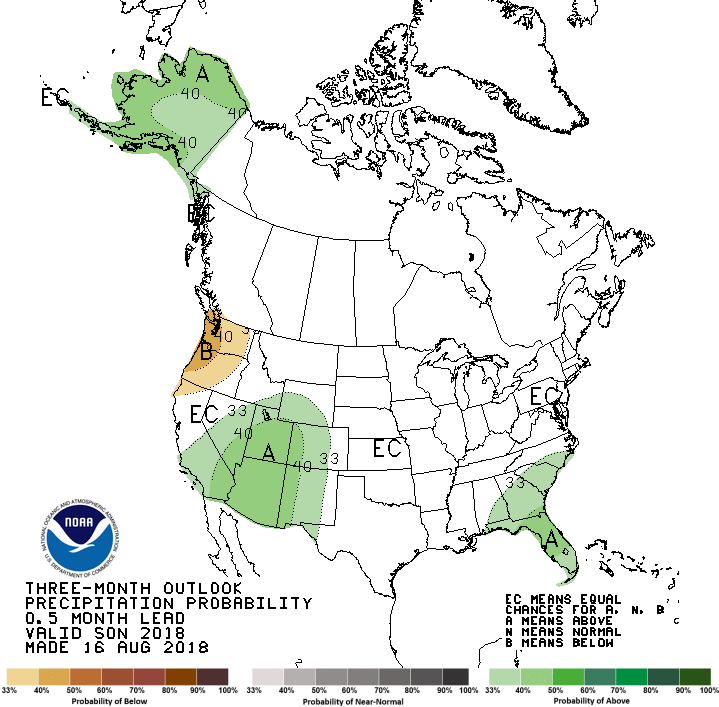 For WeatherNation, I am Meteorologist
Marcus Walter
.