What was once a powerful Category 4 Hurricane, Barbara has weakens to a remnant, post-tropical system. As Barbara's remnants continues to swirl over cooler sea surface temperatures, it will remain a weak low pressure system, with not much more than gusty winds up to 30 mph, and ample moisture as it moves toward Hawaii. High surf and waves will be the main risk for the Hawaiian islands by Sunday and Monday.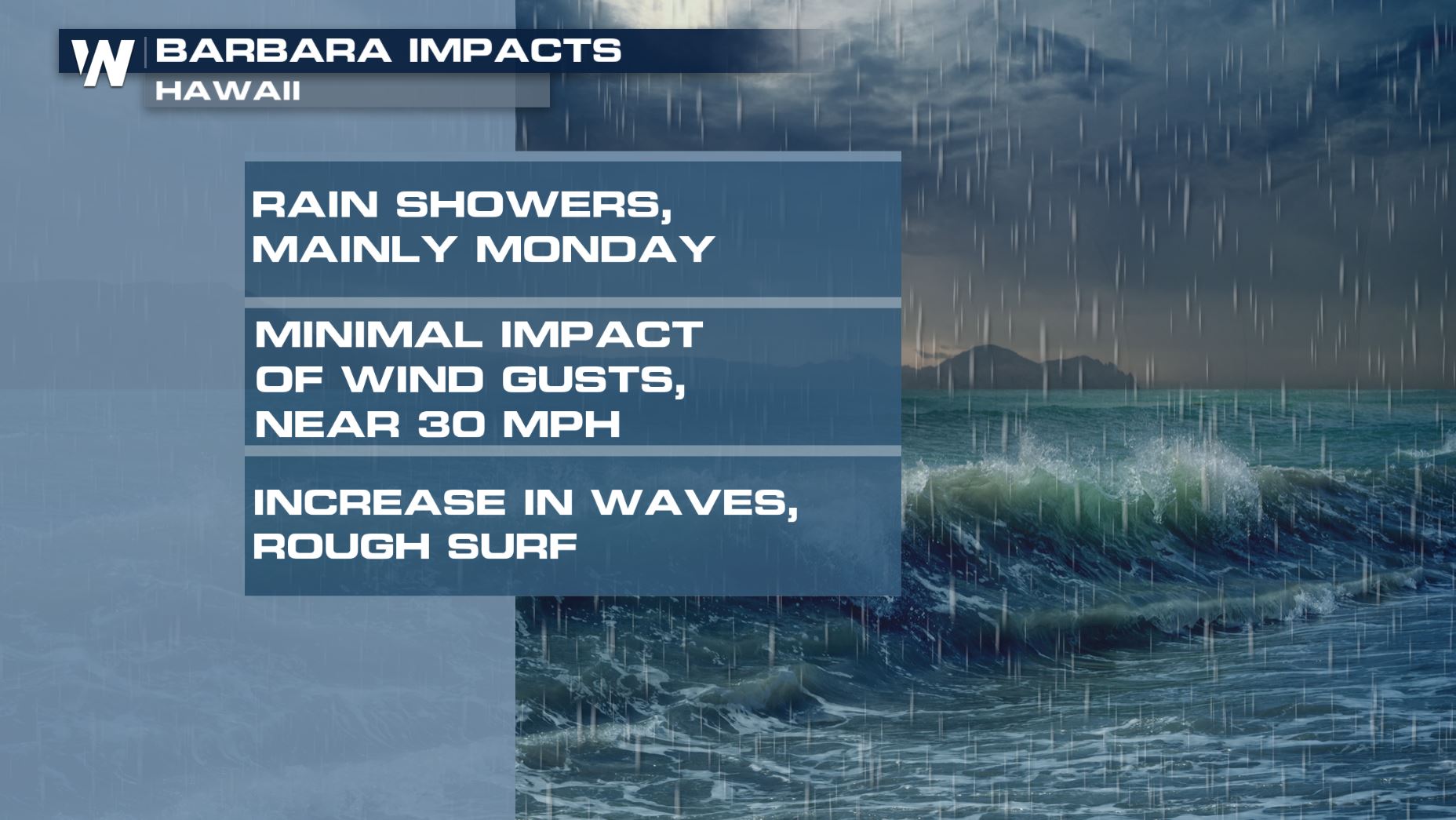 Here is the anticipated hour by hour forecast by early Monday morning. The east sides of the islands will likely see showers developing and continue through the afternoon and into Tuesday.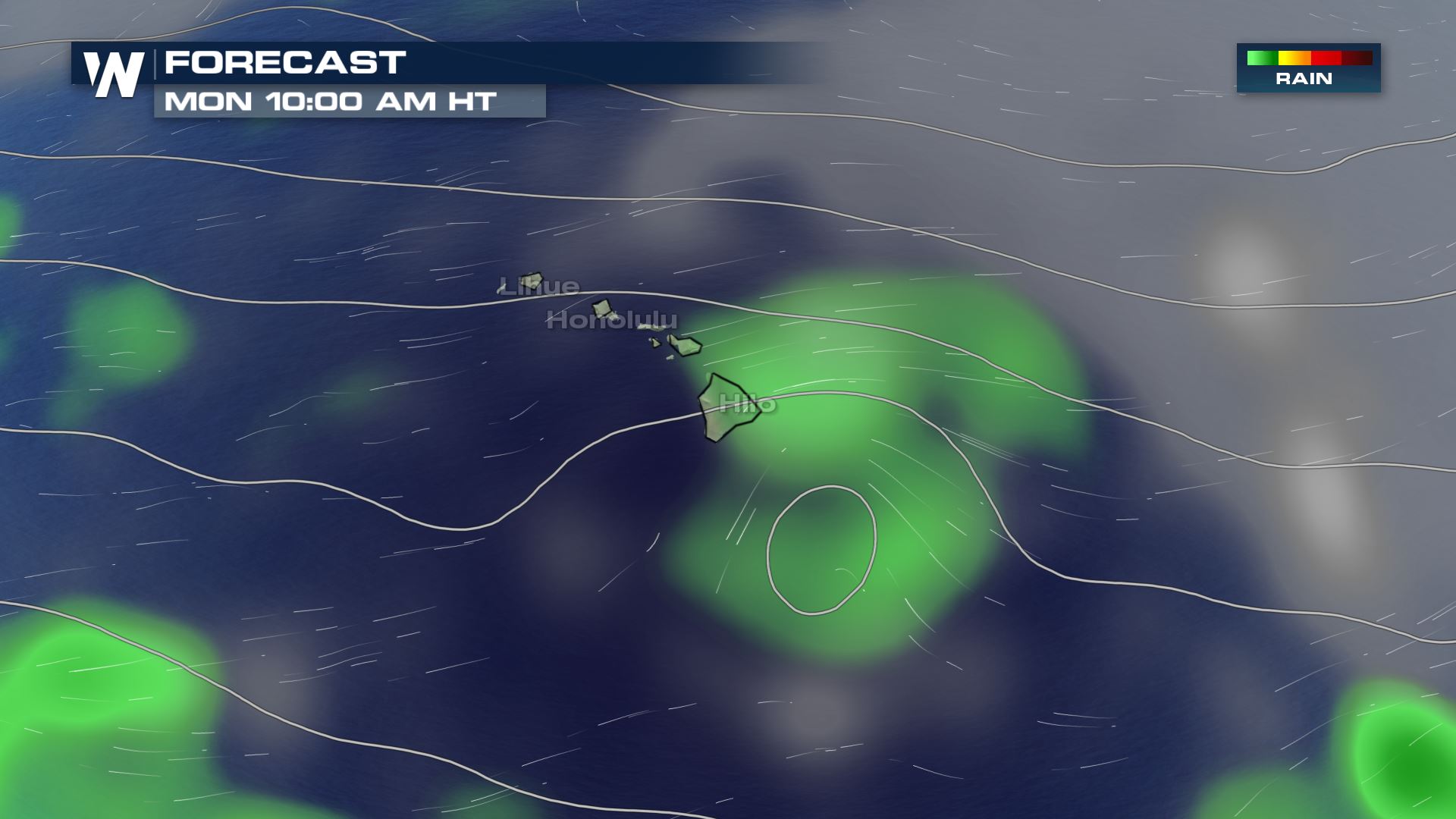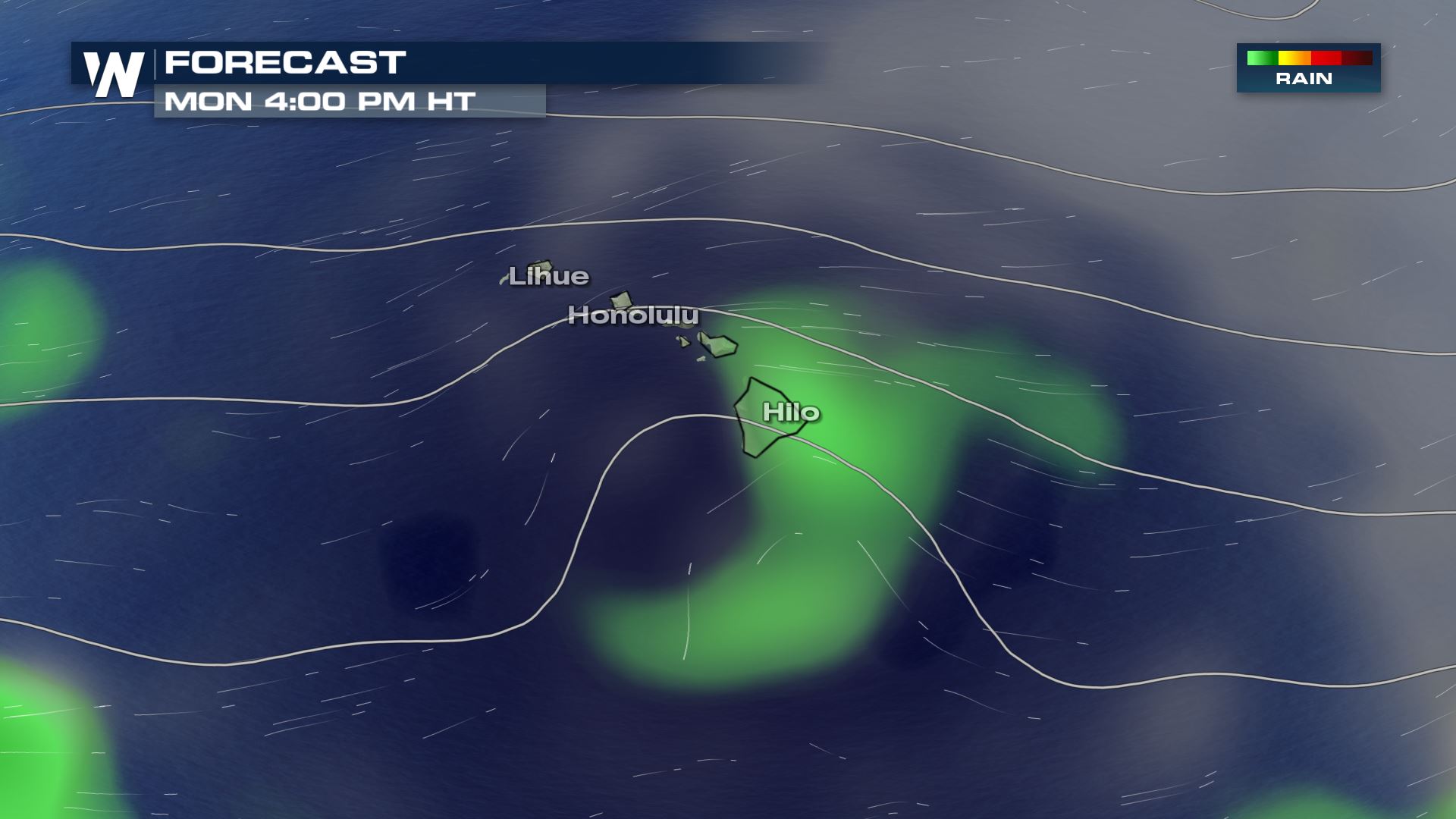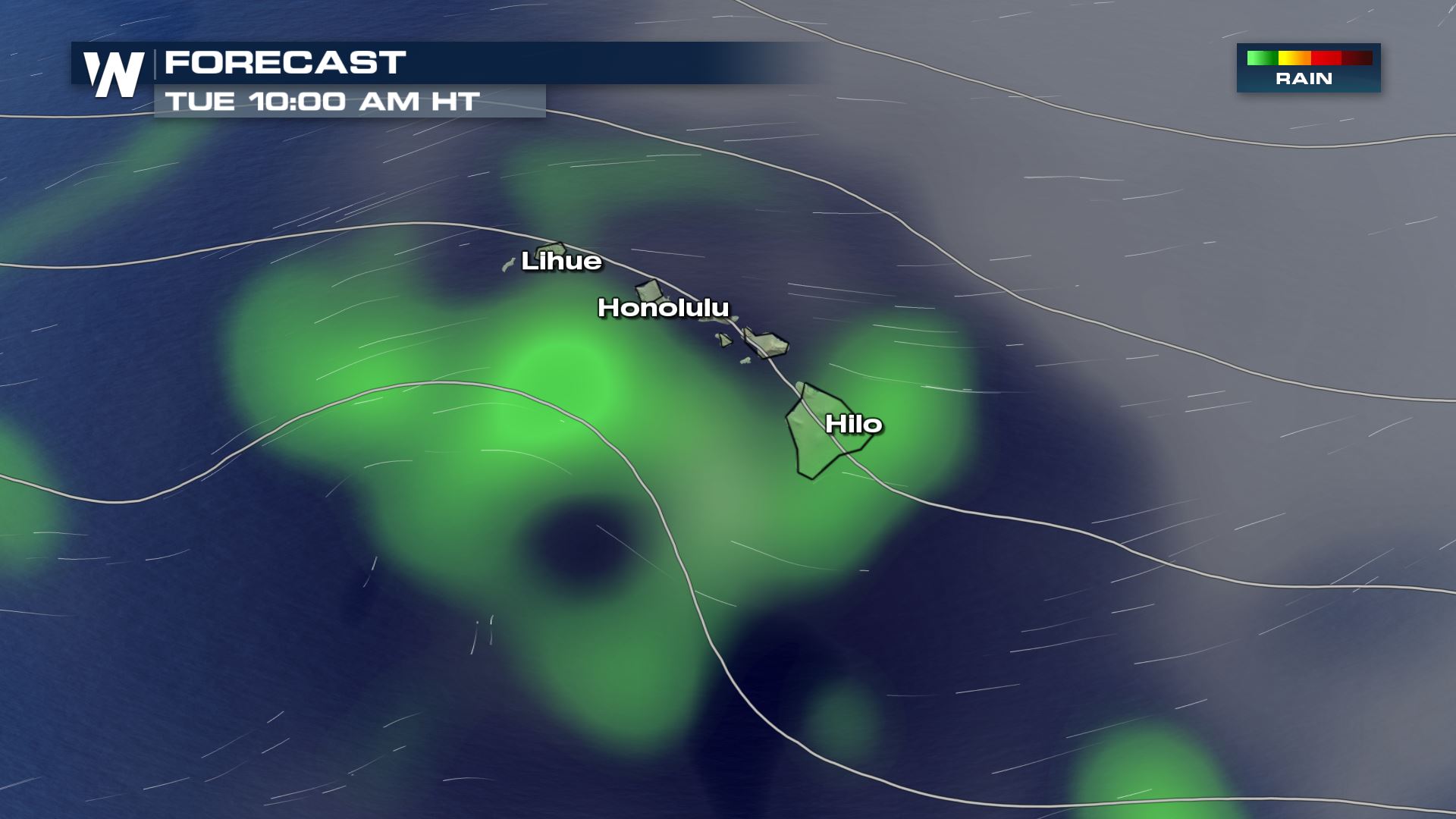 Rain totals are not expected to heavy, with a few inches predominantly near Hilo and surrounding areas of the island. Localized amounts up to a couple of inches may occur, mainly over the highest terrain where elevation helps "squeeze out" any moisture. The mountainous terrain of Hawaii add an additional lifting element to produce locally higher rainfall amounts, known as orographic lifting.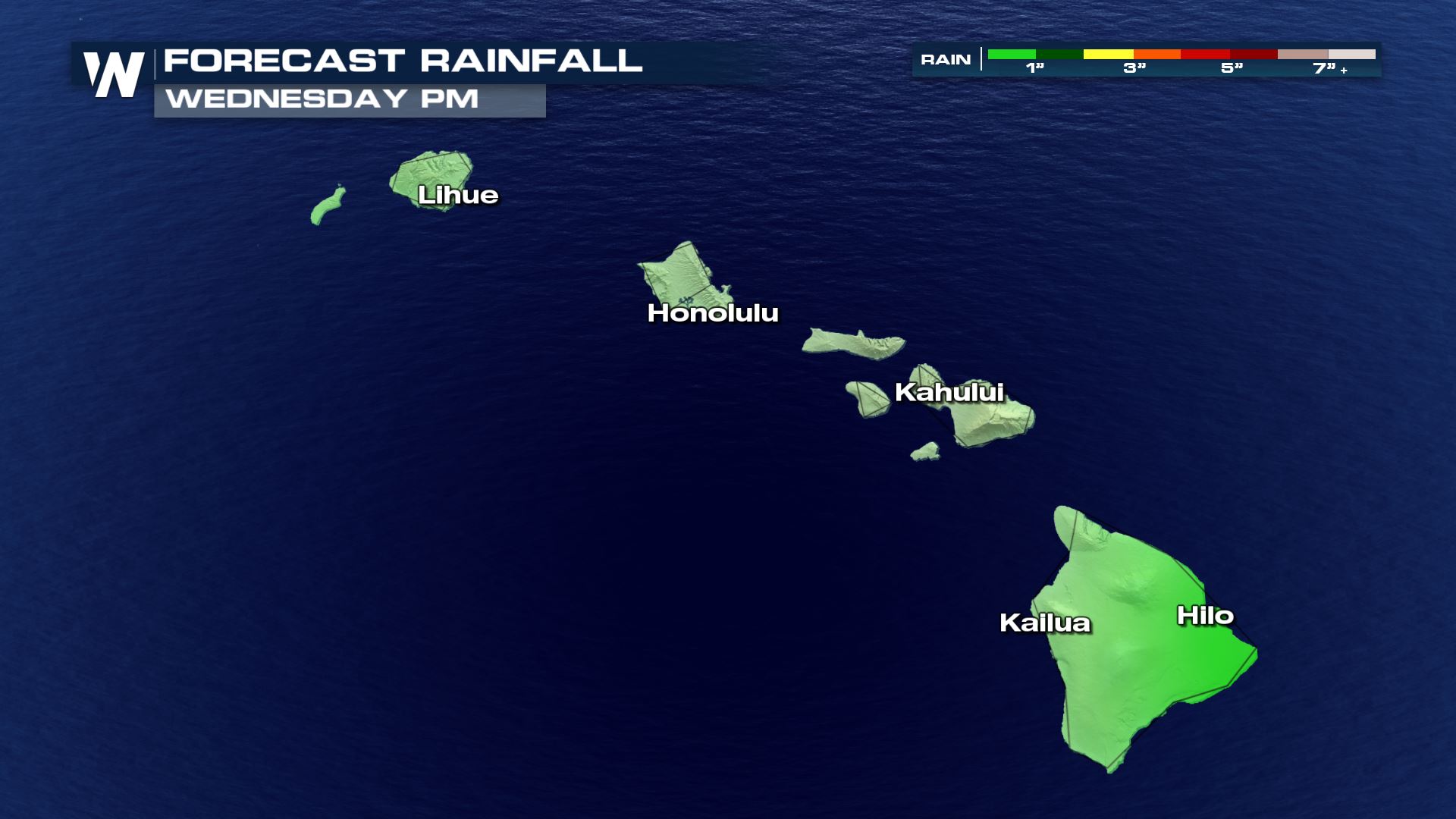 Winds are not likely to be very strong with the passing storm, with gusts nearing 30 MPH by Monday evening. These gusts will likely not be enough to cause impact. Power outages are not anticipated on the Islands. If power outages do occur, it would be isolated at most.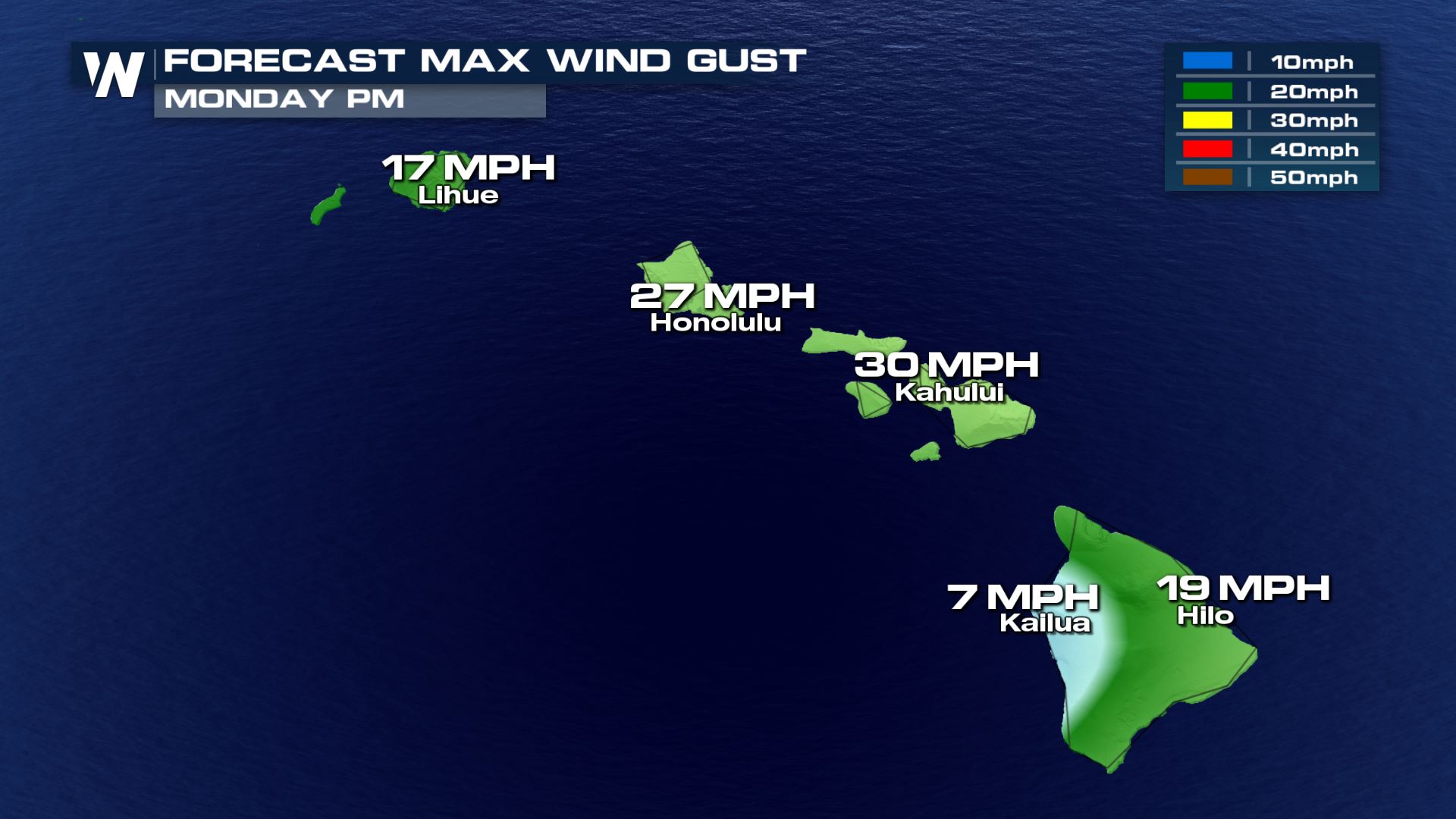 Increasing surf will be common across southward facing beaches as gusty winds and rain continue through Tuesday and possibly Wednesday. Surf will increase to as much as 6-10 feet as the remnants of Barbara pass by the Islands, mainly on Sunday. Otherwise, waves could be upwards of 4-8 feet for several days.