We are continuing to monitor Beryl, which has now dropped down to a tropical storm, with max winds at 50 miles per hour. The small, compact storm continues to spin toward to as it continues to spin hundreds of miles east southeast of the Lesser Antilles. Tropical storm warnings have been issued for the Leeward Islands.
Beryl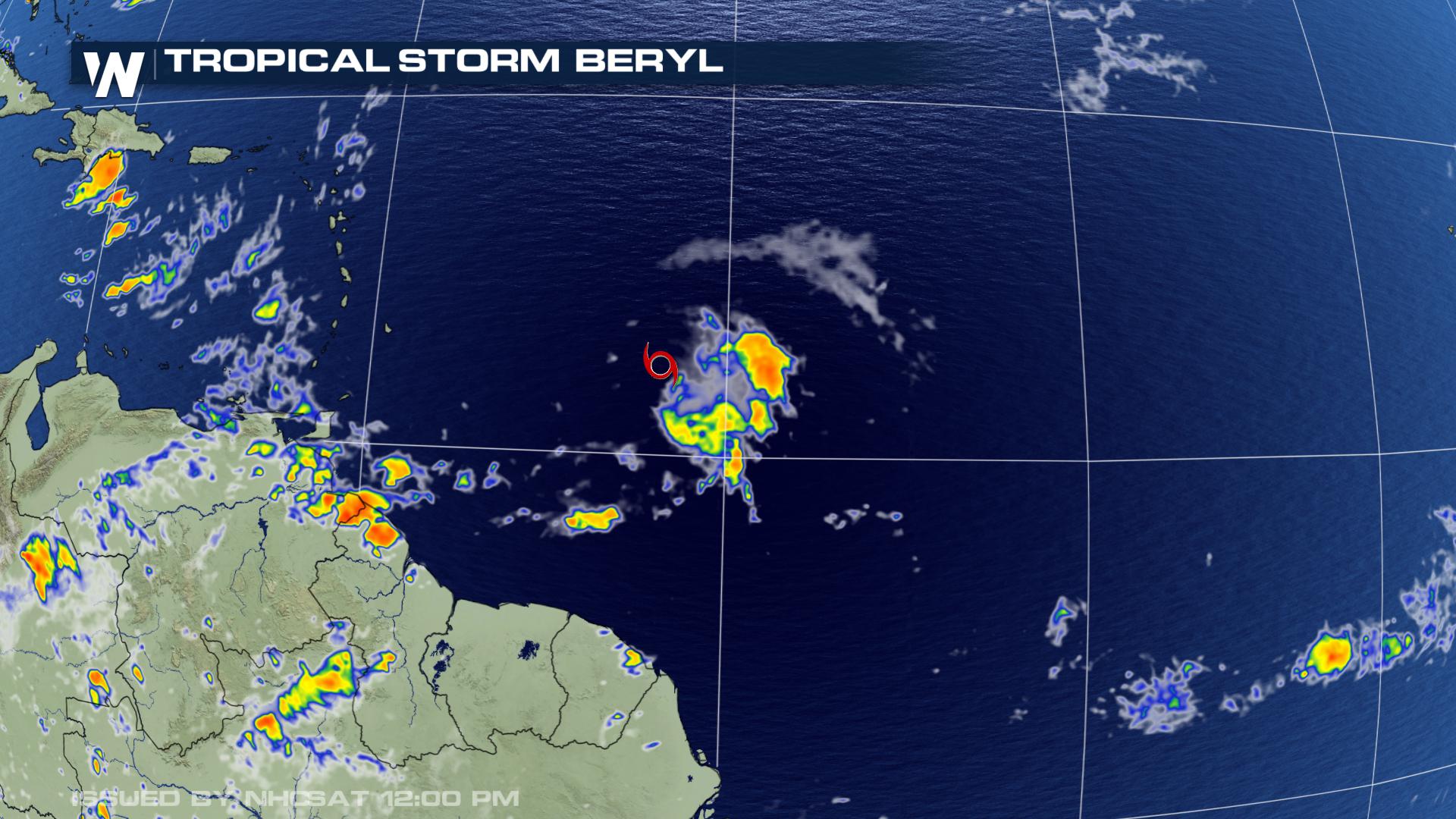 Forecast Track

Tropical Storms Watches and Warnings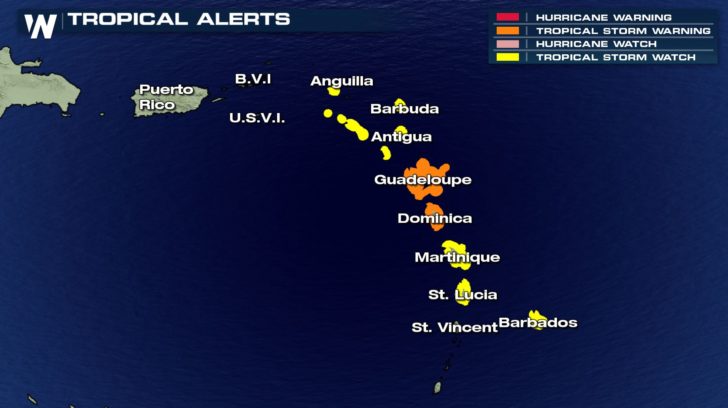 Tropical storm alerts have been issued for much of the Lesser Antilles ahead of Beryl's arrival. The latest track has Beryl moving into the northern Lesser Antilles and Leeward Islands late Sunday and early Monday as a tropical storm.
Impacts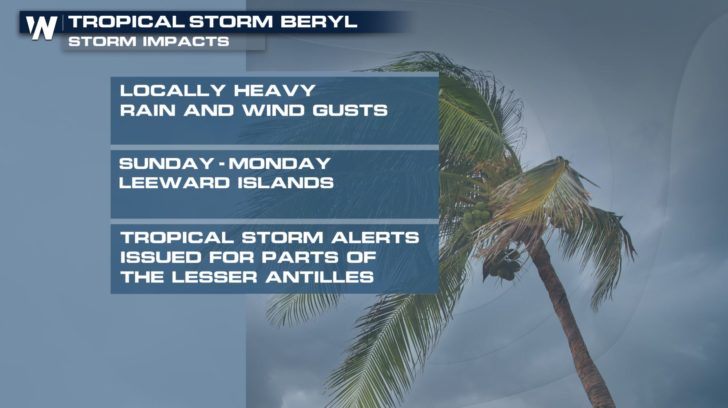 The Prime Minister of Dominica, Roosevelt Skerrit, has said that a state of emergency will be declared in Dominica, Sunday July 8 and a curfew will also be imposed as Beryl moves closer to the island. Stay tuned for more watches and warnings likely being issued as this storm moves closer to land. WeatherNation will be covering Beryl all weekend so please keep checking back for more updates.
Meteorologist Patrick Crawford