If you live anywhere in the eastern part of the country, a big blast of cold air has arrived.  The flood gates are open and cold Canadian air is pouring southward.  Low pressure above New York State has a counter-clockwise circulation, and high pressure over Texas is spinning clockwise.  Both of these systems are working together to pull in the cold air from Canada, funneling it southward.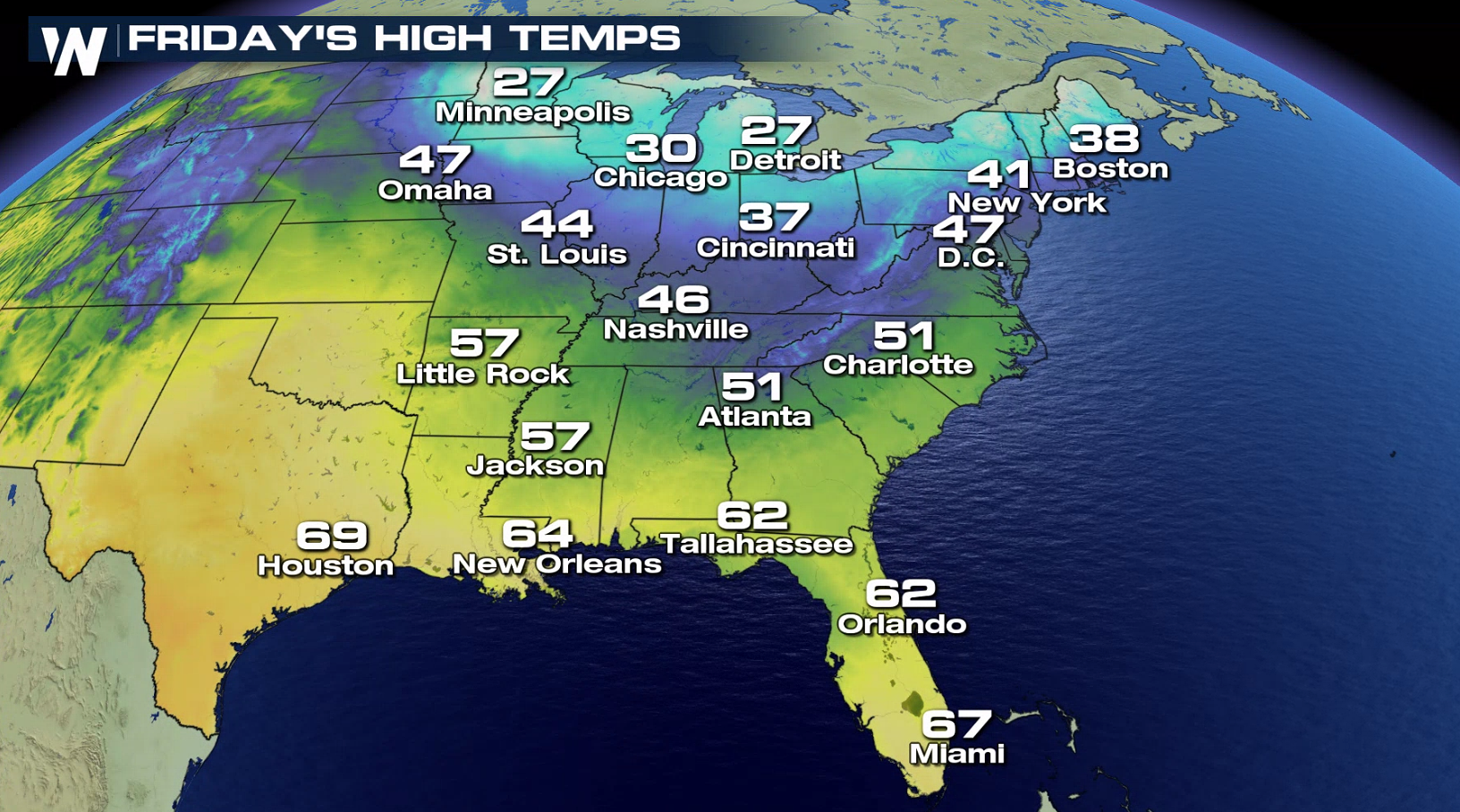 The temperature drops have been sudden and rather dramatic for many cities.  Below are two examples, Pittsburgh and Atlanta.  Pittsburgh was at 50 Wednesday, but will only reach the low 30s into Saturday - quite a drop!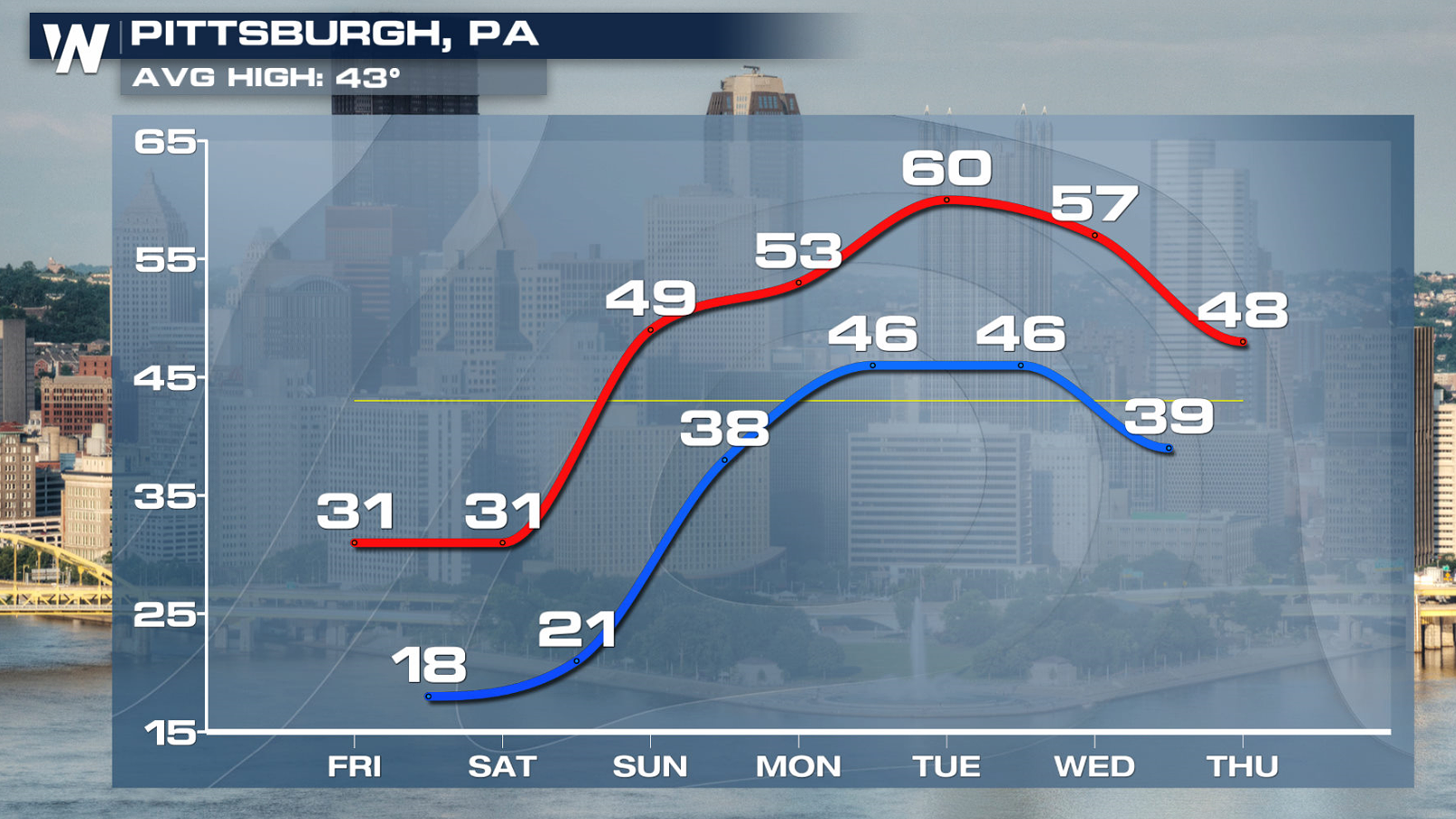 Atlanta has seen a similar twenty degree temperature drop.  The drop has been over a few days... the high on Tuesday was 69, but it was only 49 Thursday. Highs will stay close to 50 into Saturday before a warm-up.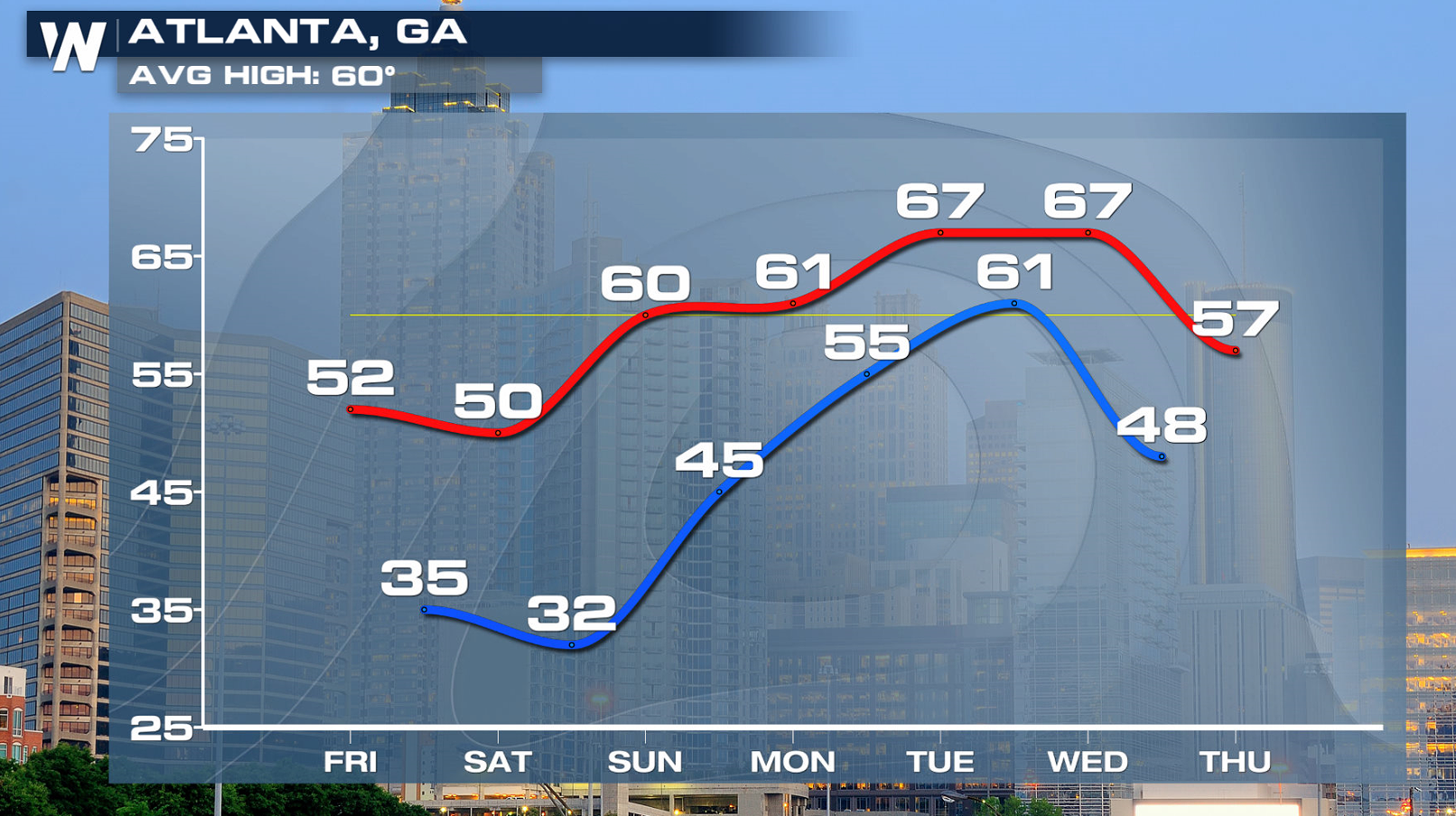 Warmer weather is ahead if you live in the east, as NOAA's Climate Prediction Center is forecasting above average temperatures for the first week of March. https://twitter.com/NWSCPC/status/1232403628259856385