Summer's heat has been blasting the West this week and it will stick around into Saturday. Temperatures will continue soar into the 90s and 100s across much of California and the Southwest Oregon. The National Weather Service has continued a rather large Heat Advisory for interior areas into Saturday.
This kind of heat has being driven by a big ridge of high pressure, keeping things hot and dry across most of the West (see Wednesday jet stream above). The ridge's persistence has kept interior California and Arizona feeling the hottest of this week's weather across the West, or at least relative to seasonal averages. This weekend, a trough will push into the West, bringing cooler temperatures and bring an end to the excessive heat (jet stream image below for Monday).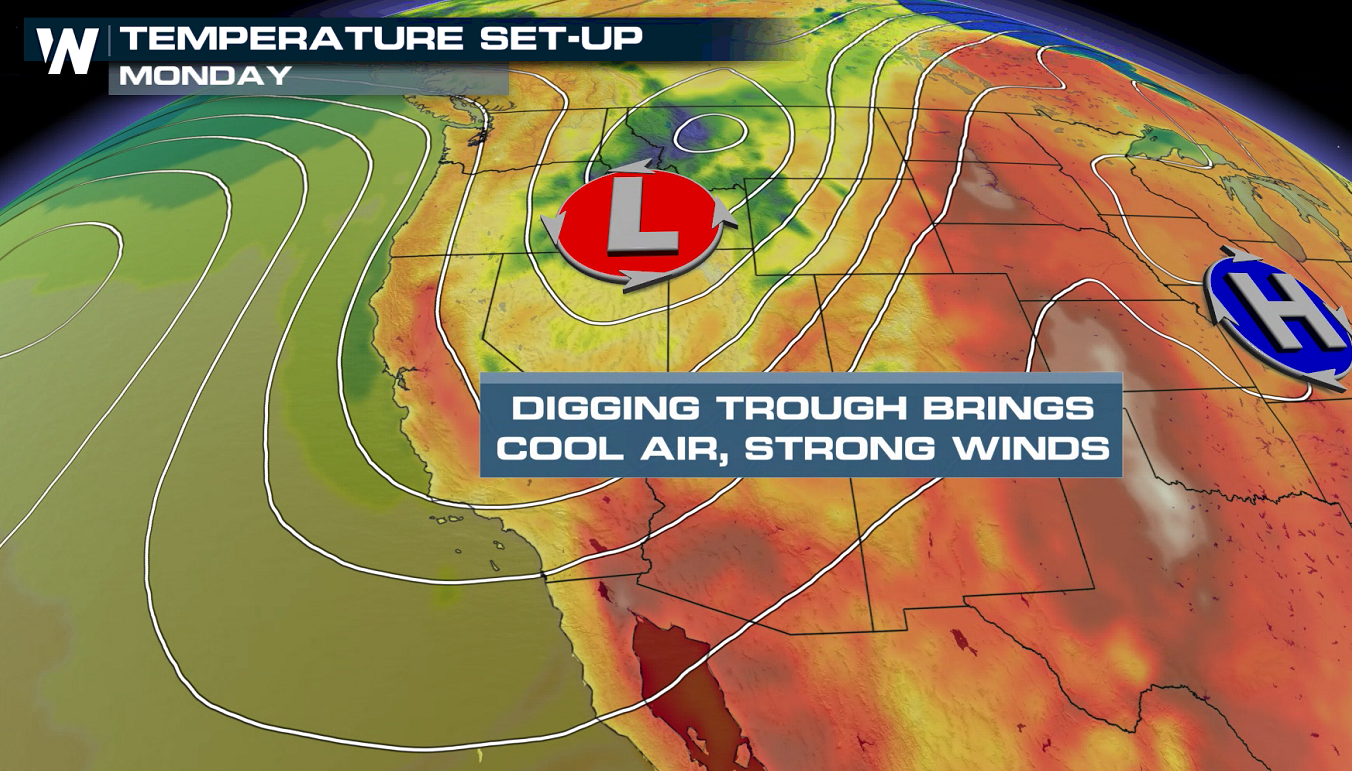 Triple digit heat will be widespread across the Southwest into Saturday. One bit of good news, though: there'll be enough of an onshore flow that temperatures along the coast should stay considerably cooler. Los Angeles, for example, shouldn't see a high above 80 degrees all week, and San Francisco will stay in its customary mid-70s for most of this week as well.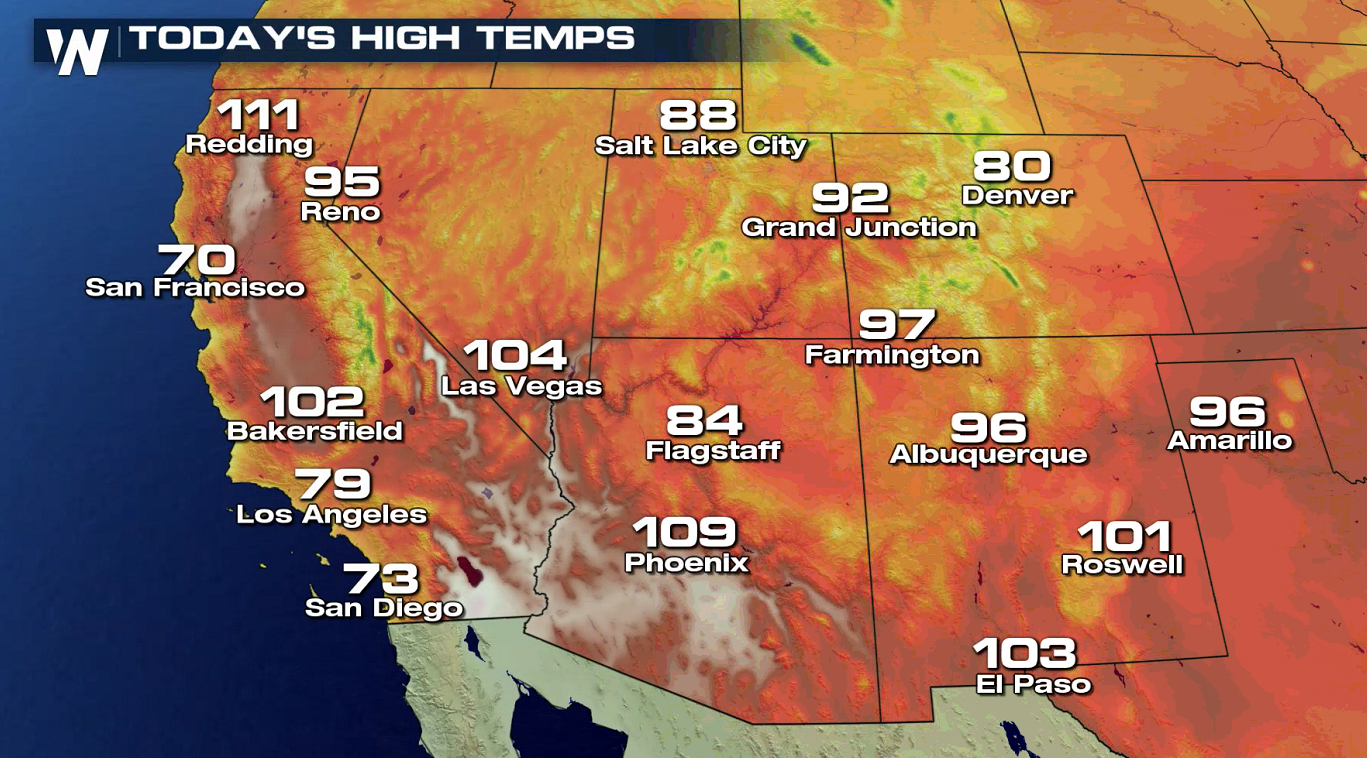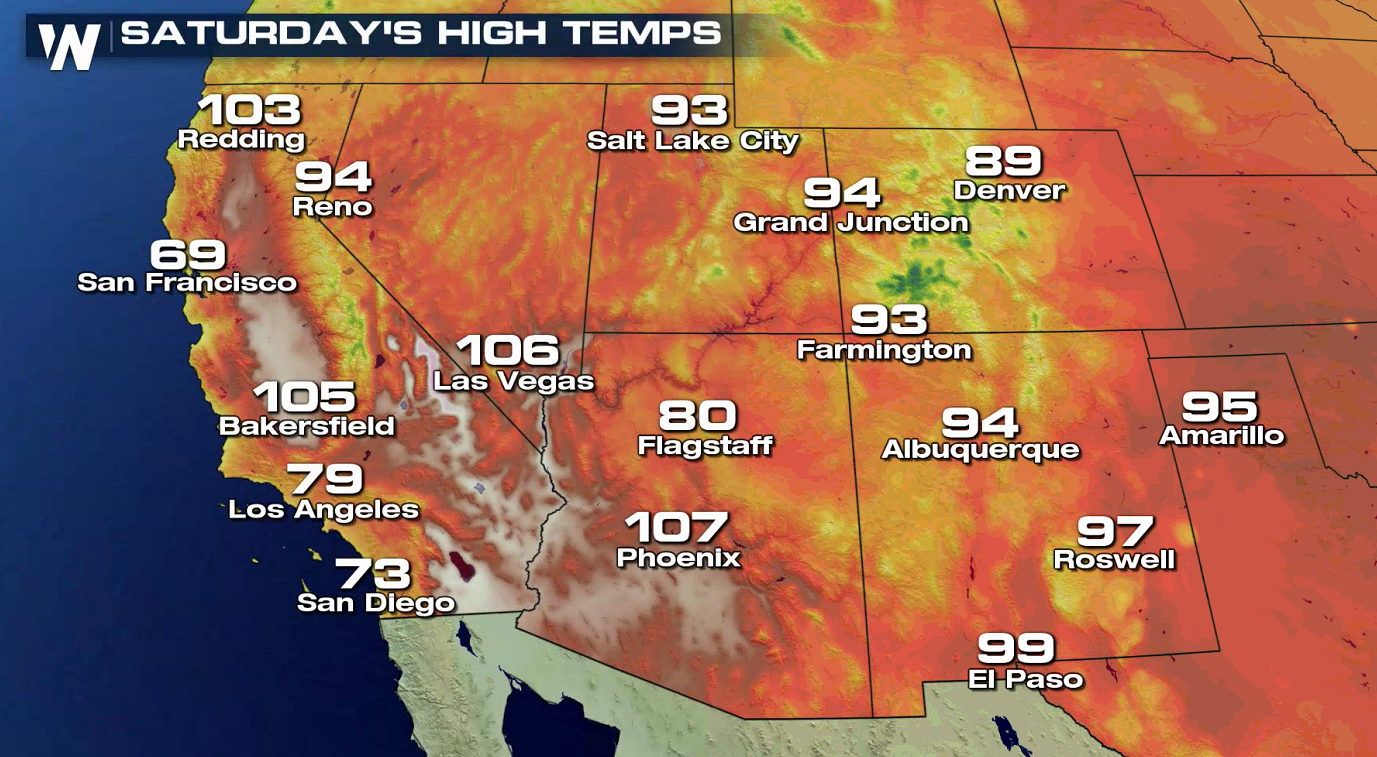 But if you're in interior parts of Arizona , Nevada, or California, you're in for a scorcher of a week. Running through the high temperature forecasts,  you can get a sense for the concern for this week's California heat: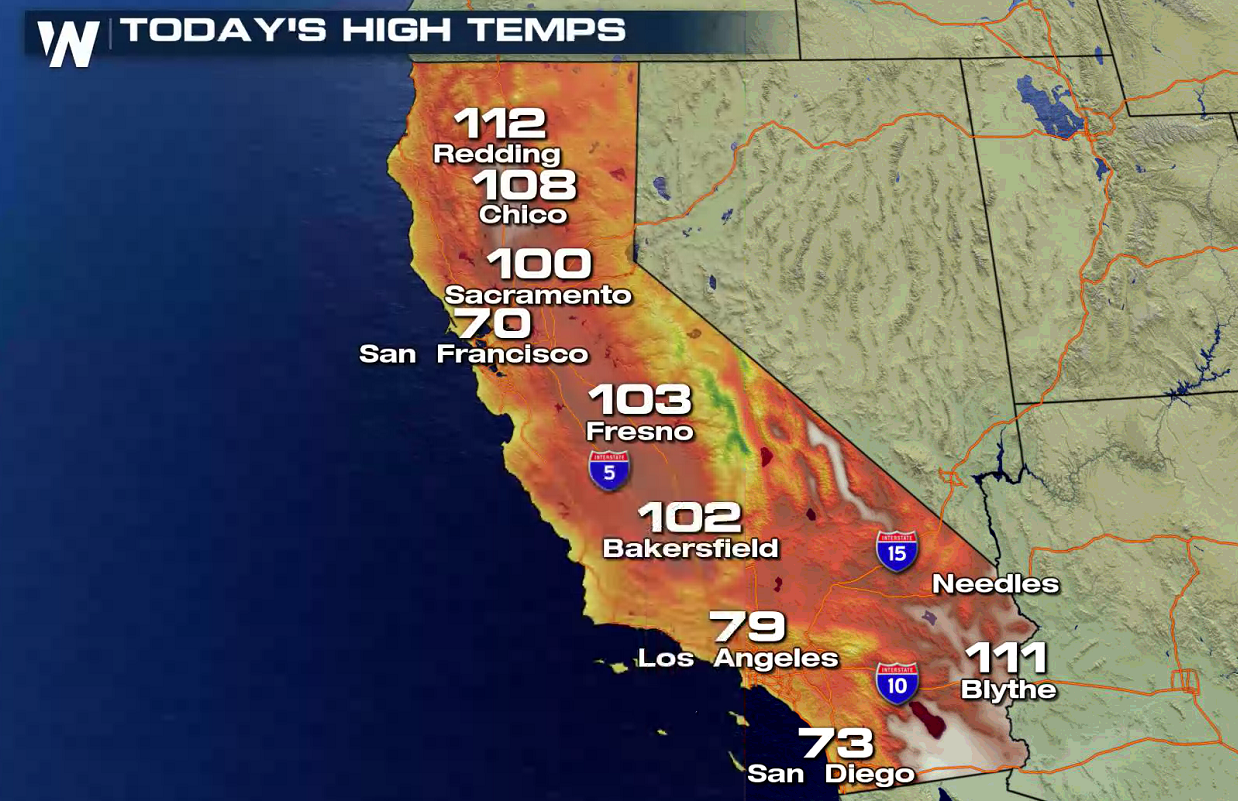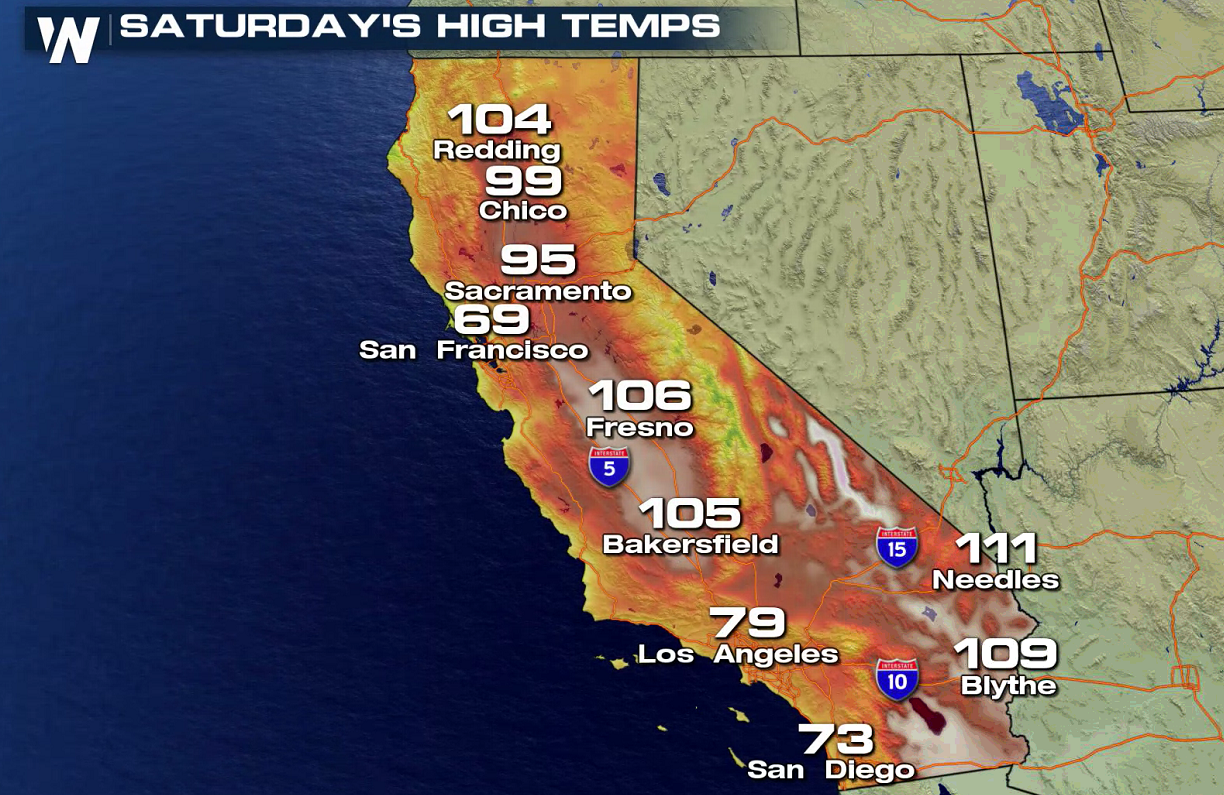 Here's a look at Redding, California's forecast into next week. A record high of 109 was already tied there on Monday. Spoiler alert: it's going to be hot again today and Saturday. Welcome relief arrives early next week.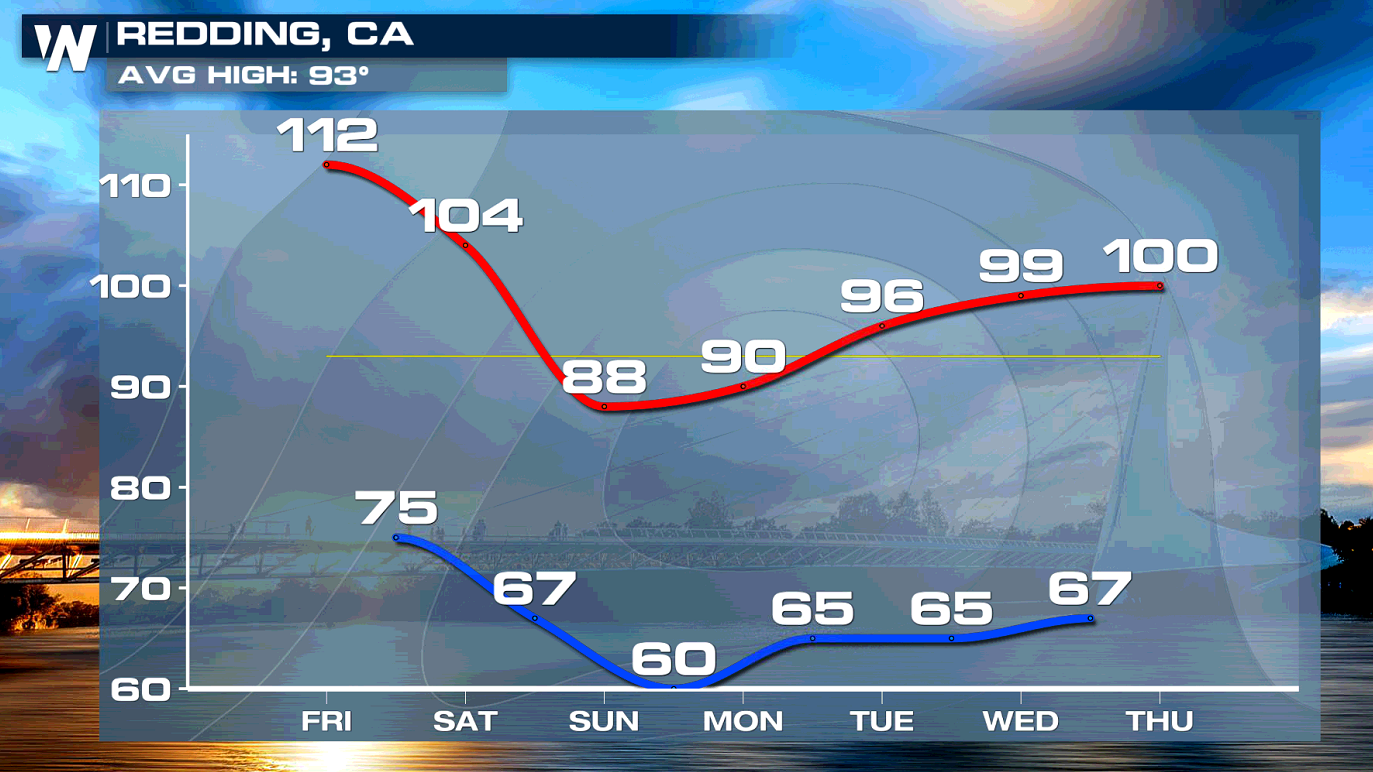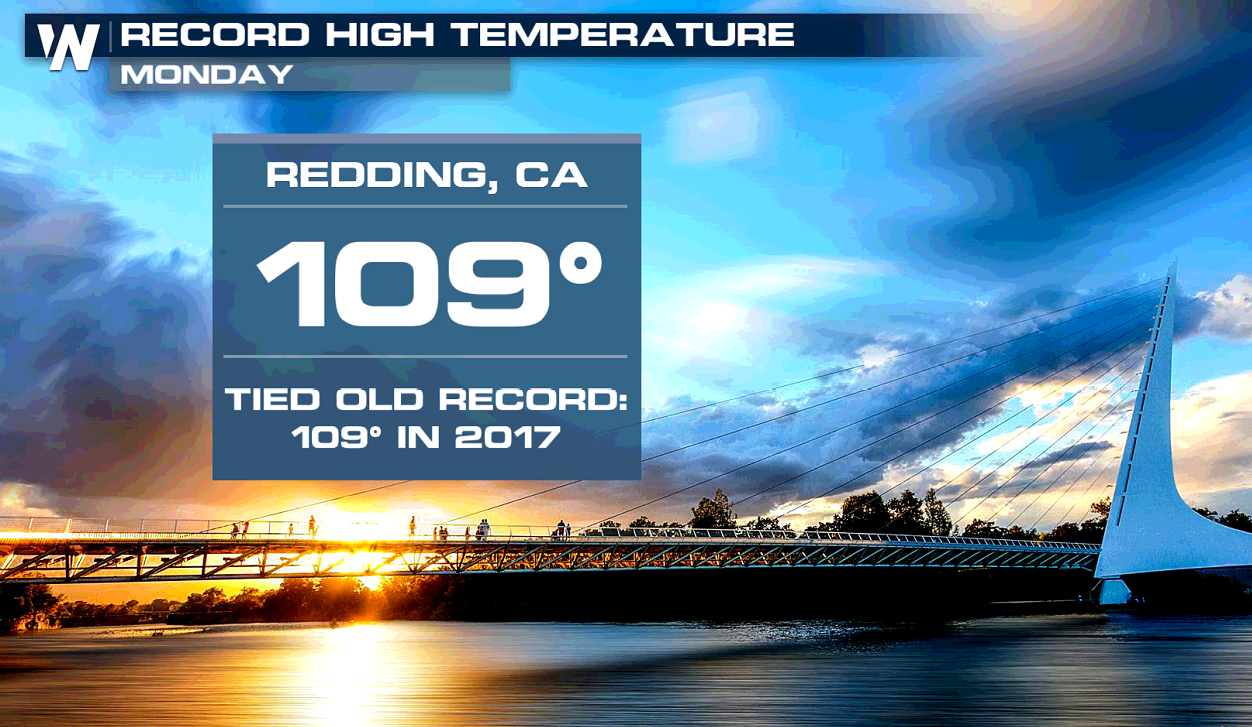 Stay with WeatherNation for the latest on this potentially significant heat wave across the West. Remember to take frequent breaks outdoors in this type of weather, and to hydrate frequently.