A fast moving clipper-type weather system is bringing strong winds to the Upper Midwest, creating blizzard conditions today. Travel will be difficult, if not impossible at times in the Red River Valley of North Dakota and Minnesota. https://twitter.com/MSPPIO_NW/status/1488508454306201605
Alerts
Blizzard warnings and winter weather advisories continue through tonight for the blowing snow. Winds up to 50 mph may produce blizzard-like conditions with near zero visibility.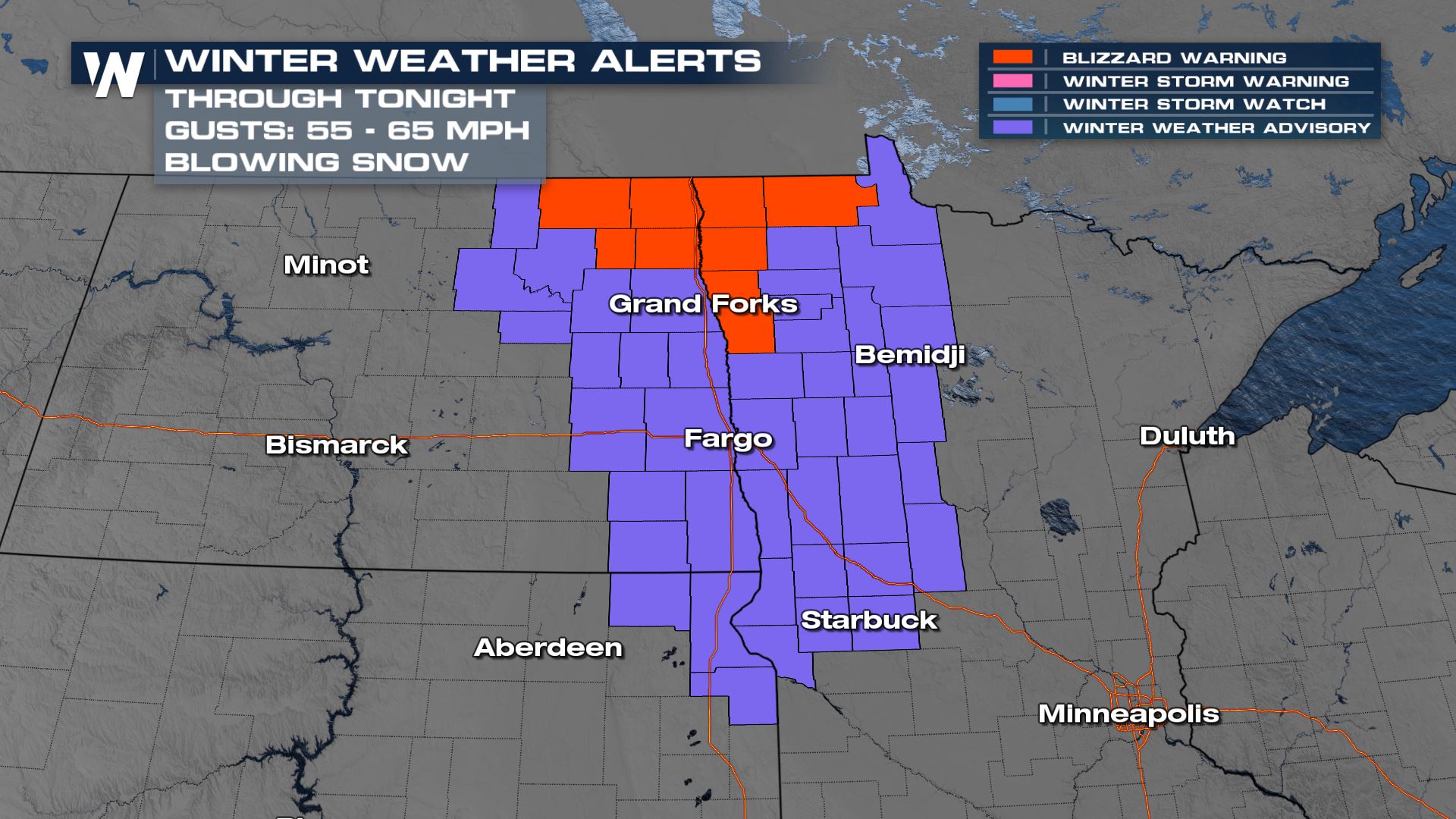 The Winter Storm Severity Index is highlighting some spots in North Dakota and northwest Minnesota for moderate ground blizzard impacts for Tuesday. Low visibility, white out conditions, plus finger and pillow drifts are possible across roadways. Some road closures may occur. Conditions will be improving through the evening hours and into Wednesday.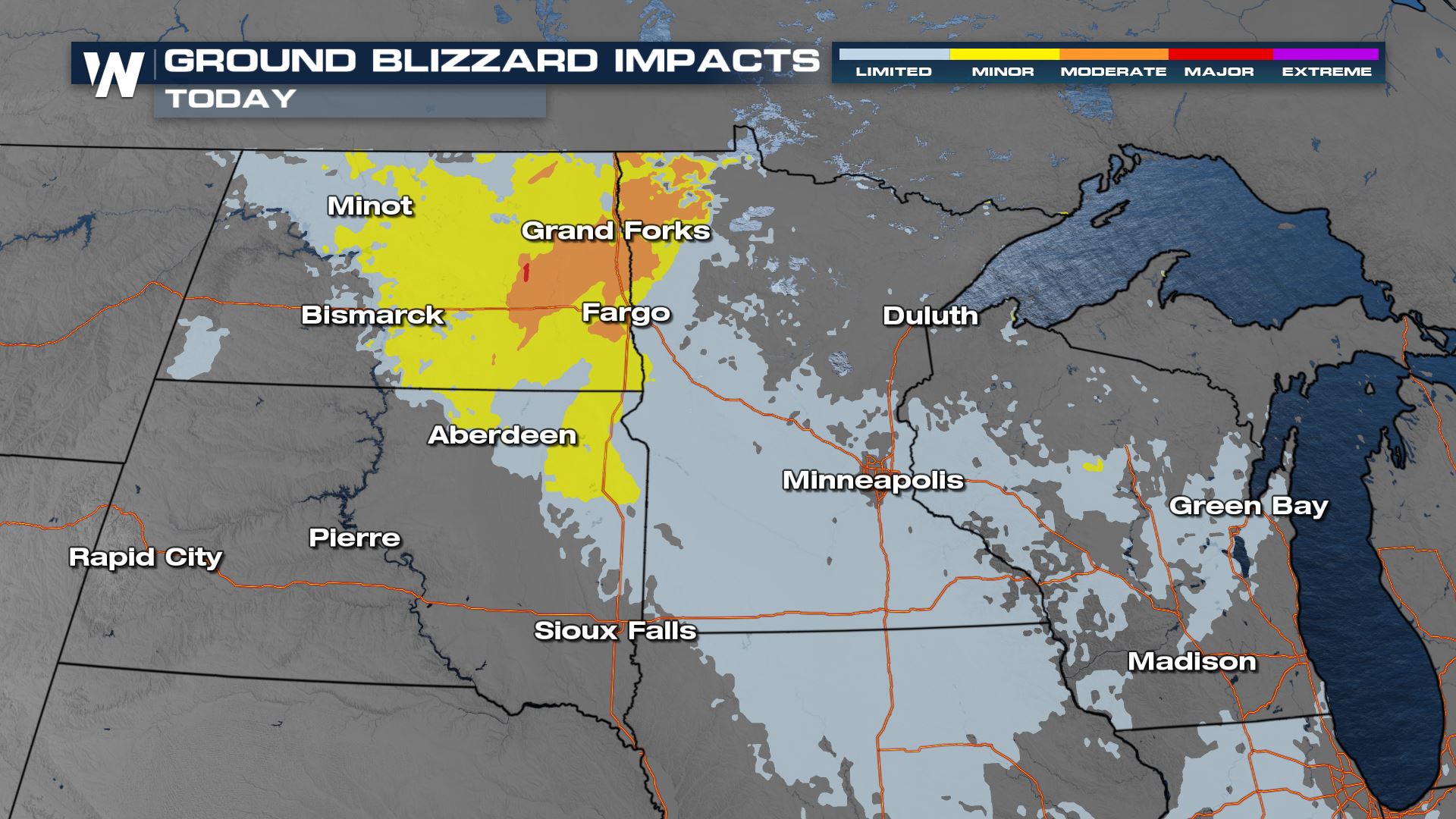 Forecast
The low pressure center has moved into Ontario, dragging a cold front eastward across Lake Superior. Strong wind gusts will continue with snowfall amounts remaining minimal.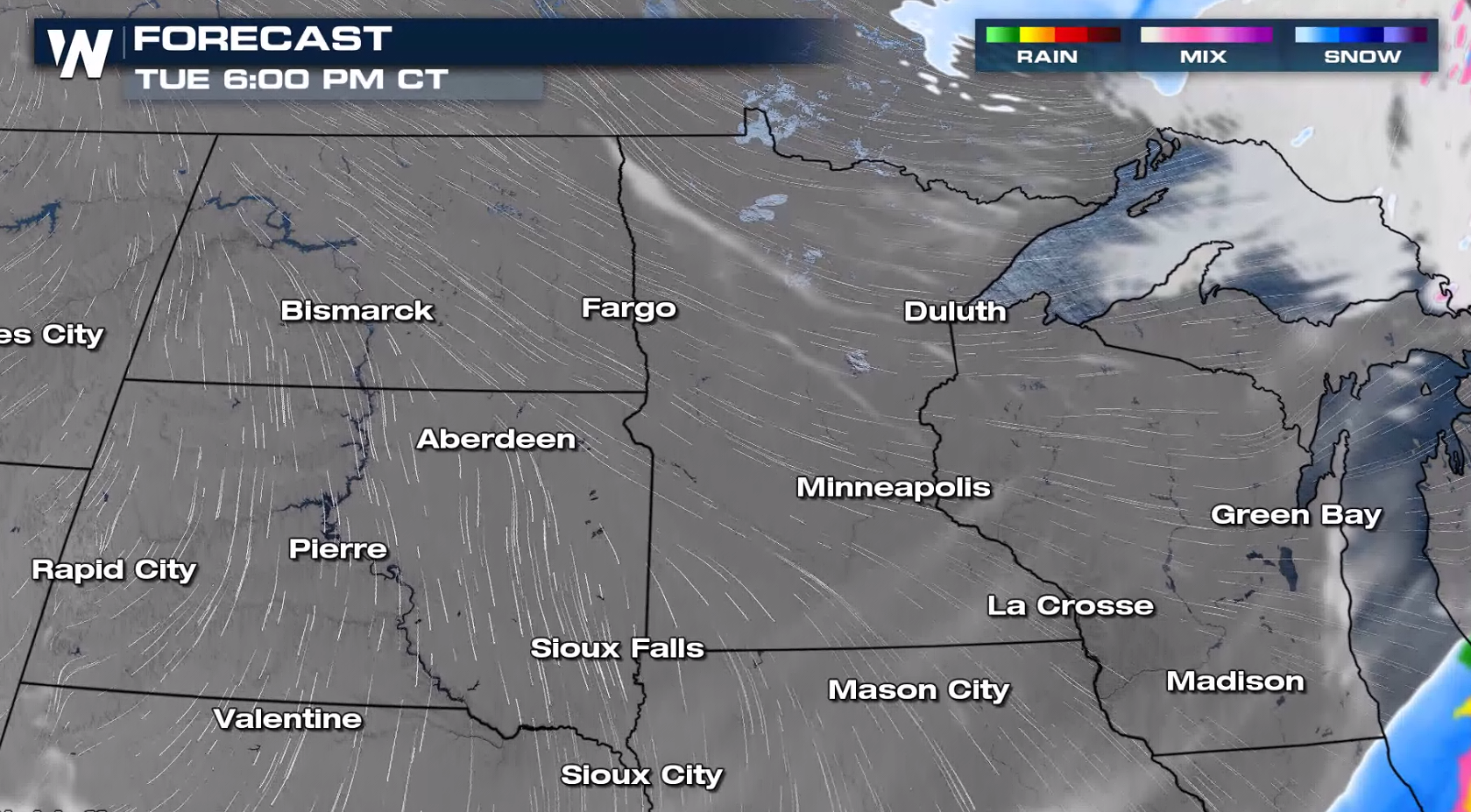 Low visibility and near white-out conditions will be possible as the wind remains strong across the Red River Valley of the North.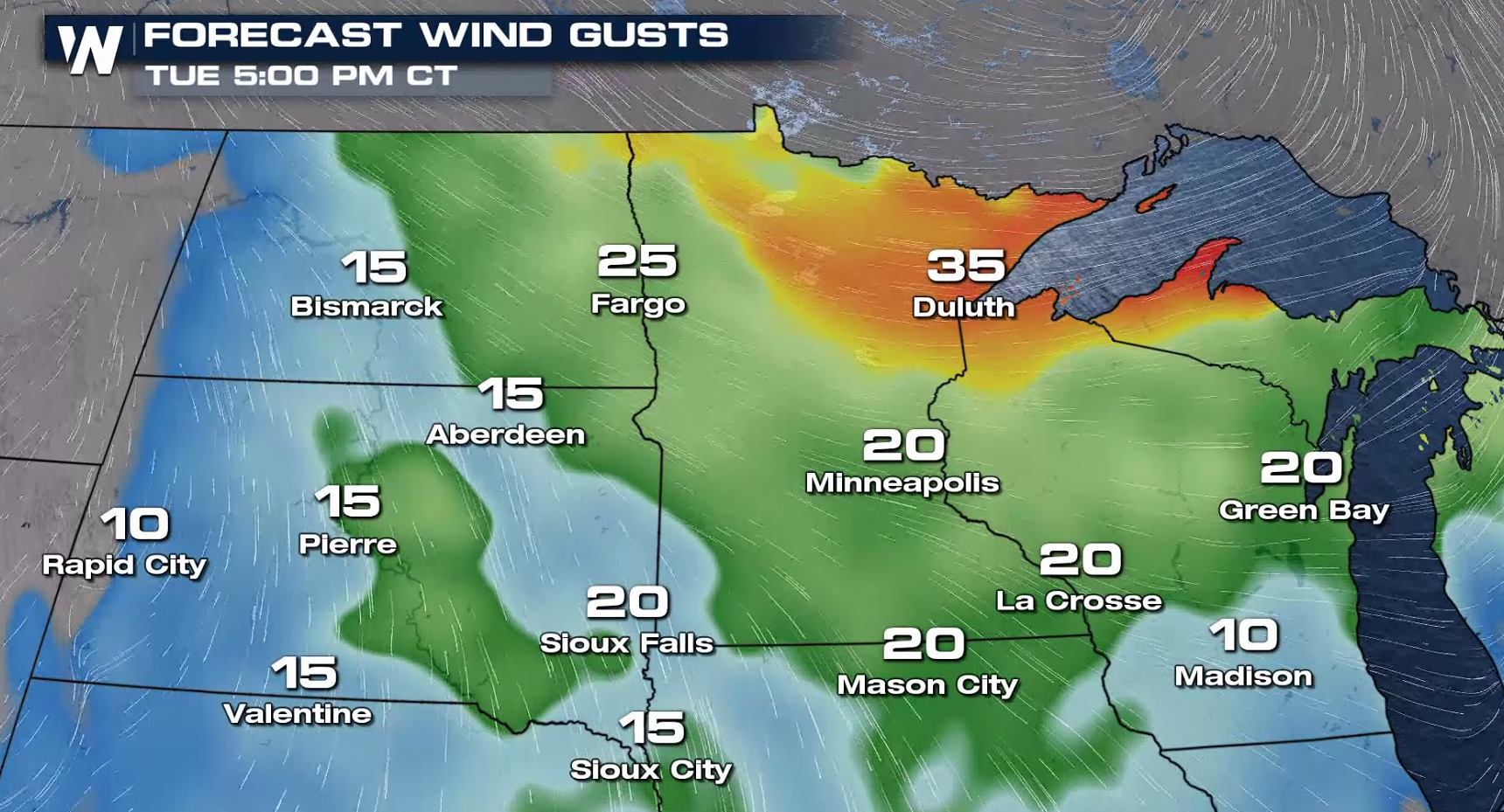 The wind will start to diminish this evening, but still remain brisk, creating bitter wind chills.
Cold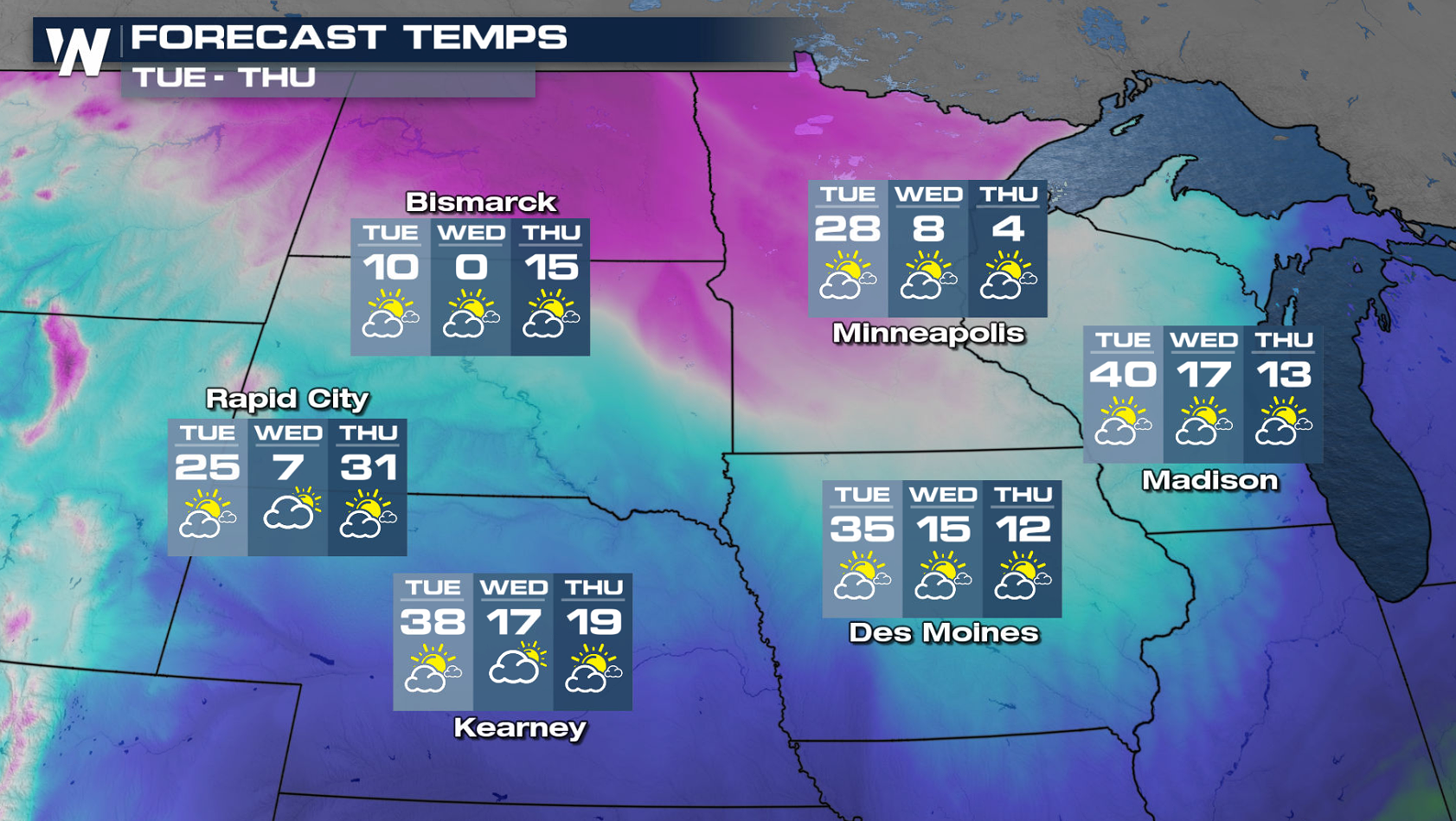 Behind the cold front, temperatures will tumble for the middle of the week. With a persistent breeze Wednesday morning, the wind chills will become subzero across the Upper Midwest, dropping to 20 to 30 below in parts of the Dakotas and Minnesota.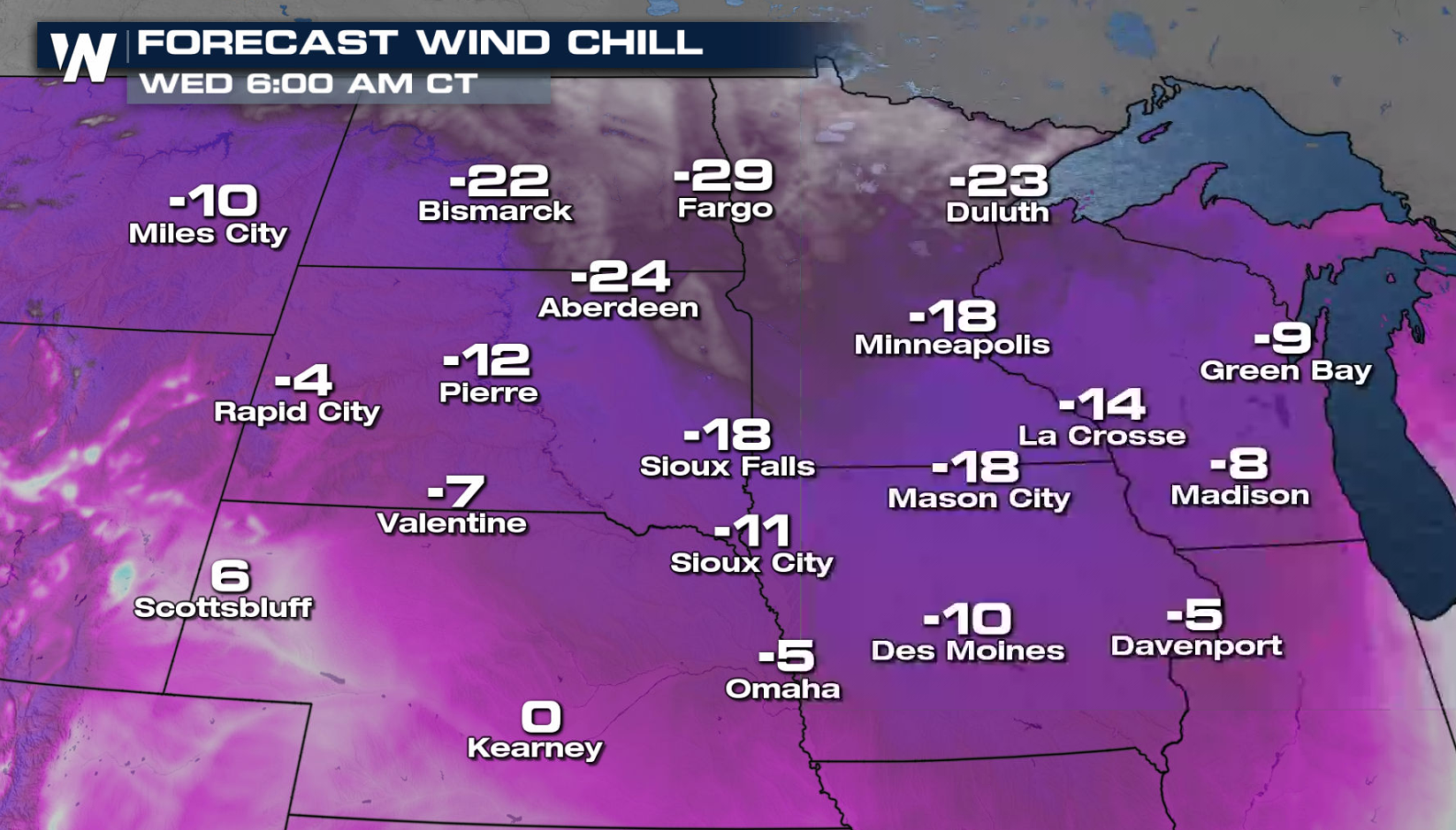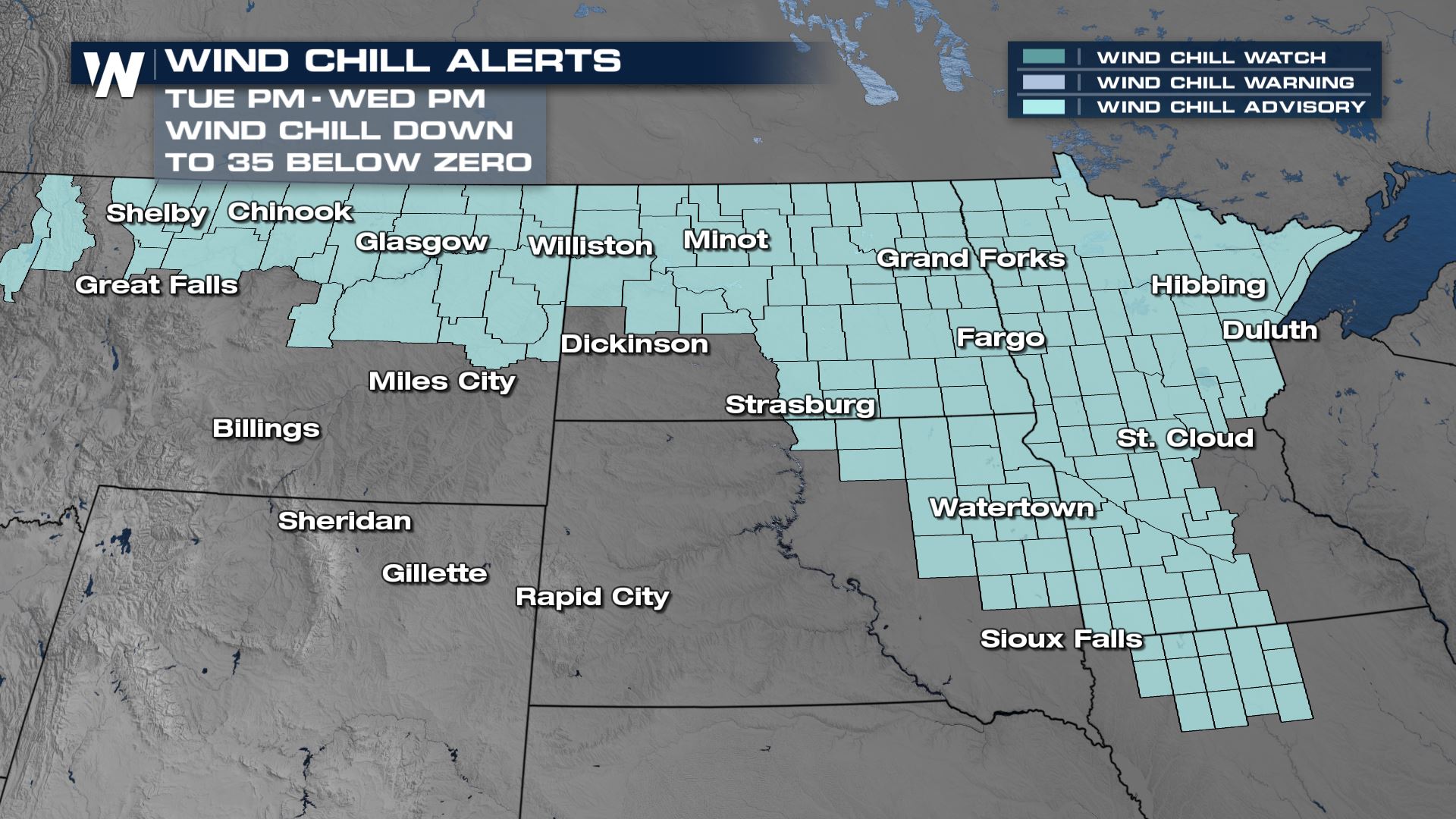 WeatherNation will keep you up-to-date on-air and online on the potential of blizzard conditions in the Upper Midwest.