Blizzard Warnings have been issued for coastal areas of Massachusetts, including Cape Cod, ahead of another Nor'easter that will bring heavy snow and very strong wind gusts to the region. More than a foot of snow will fall with wind gusts to 65 mph, possibly higher. The storm will likely paralyze travel in many areas.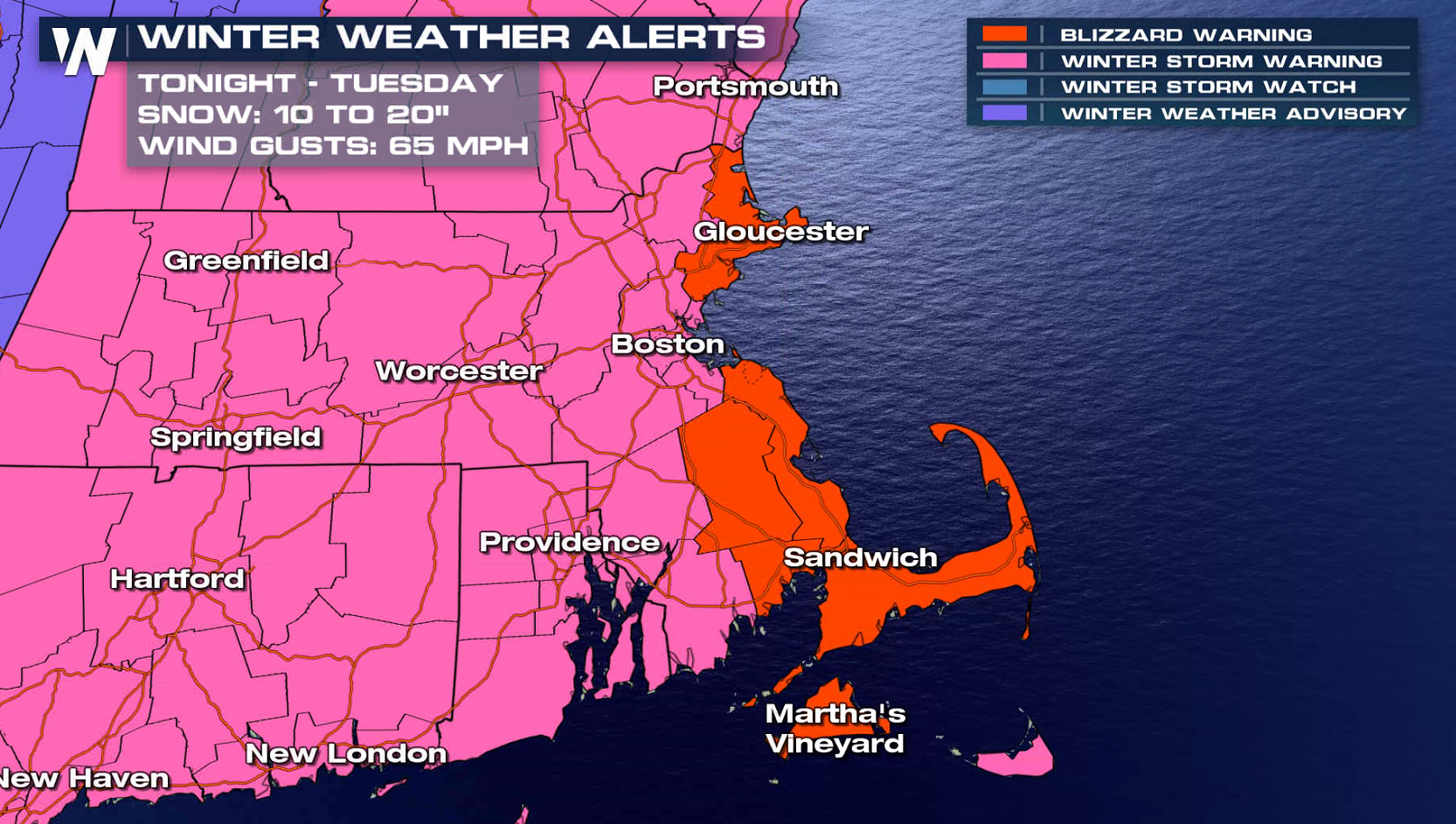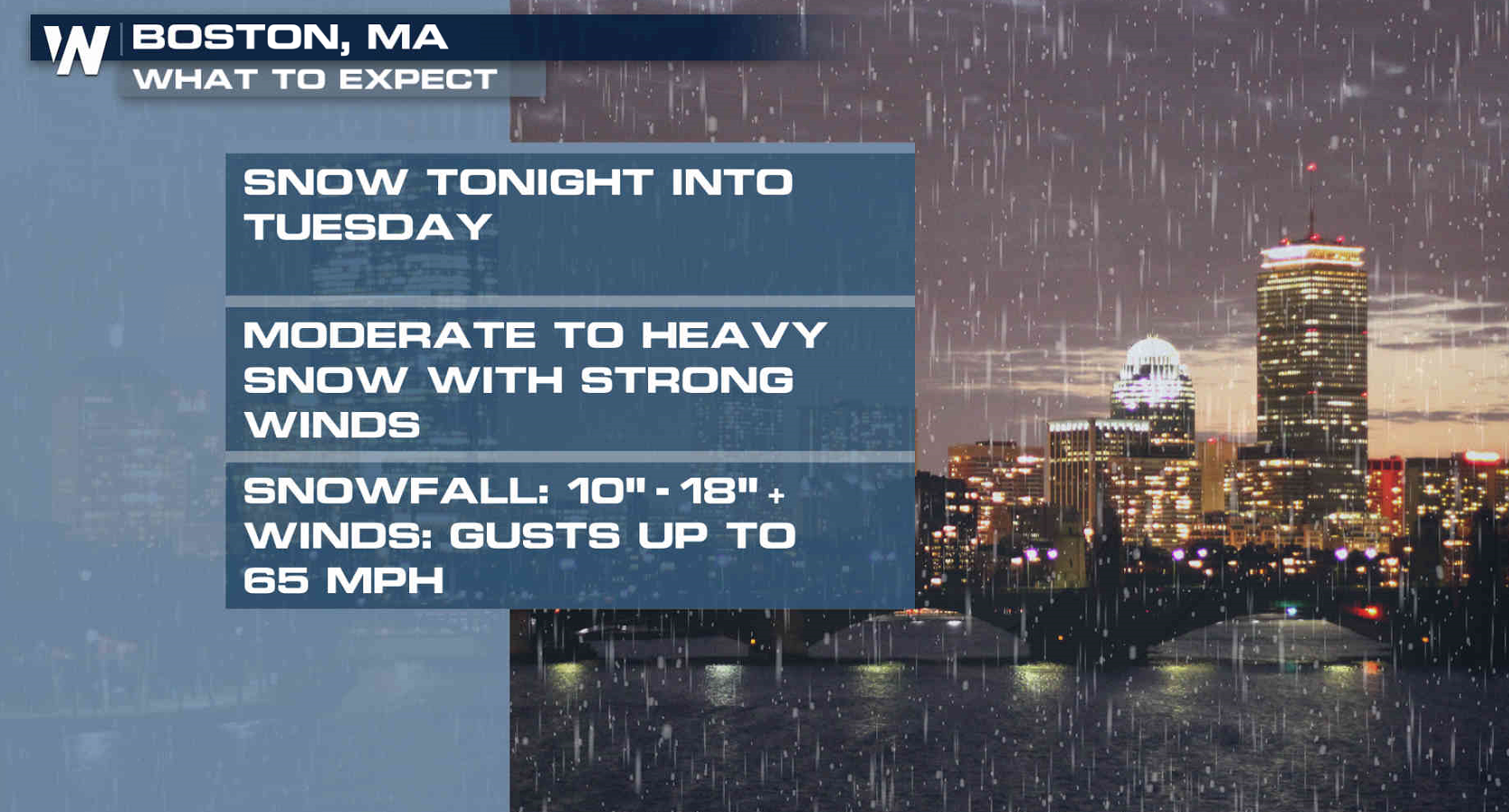 More than a dozen states in the Northeast are under winter weather alerts from New England to the Mason Dixon Line. Some of the higher elevations may see 2 feet of snow and with gusts higher than 60 mph, white out conditions with significant blowing and drifting snow will occur.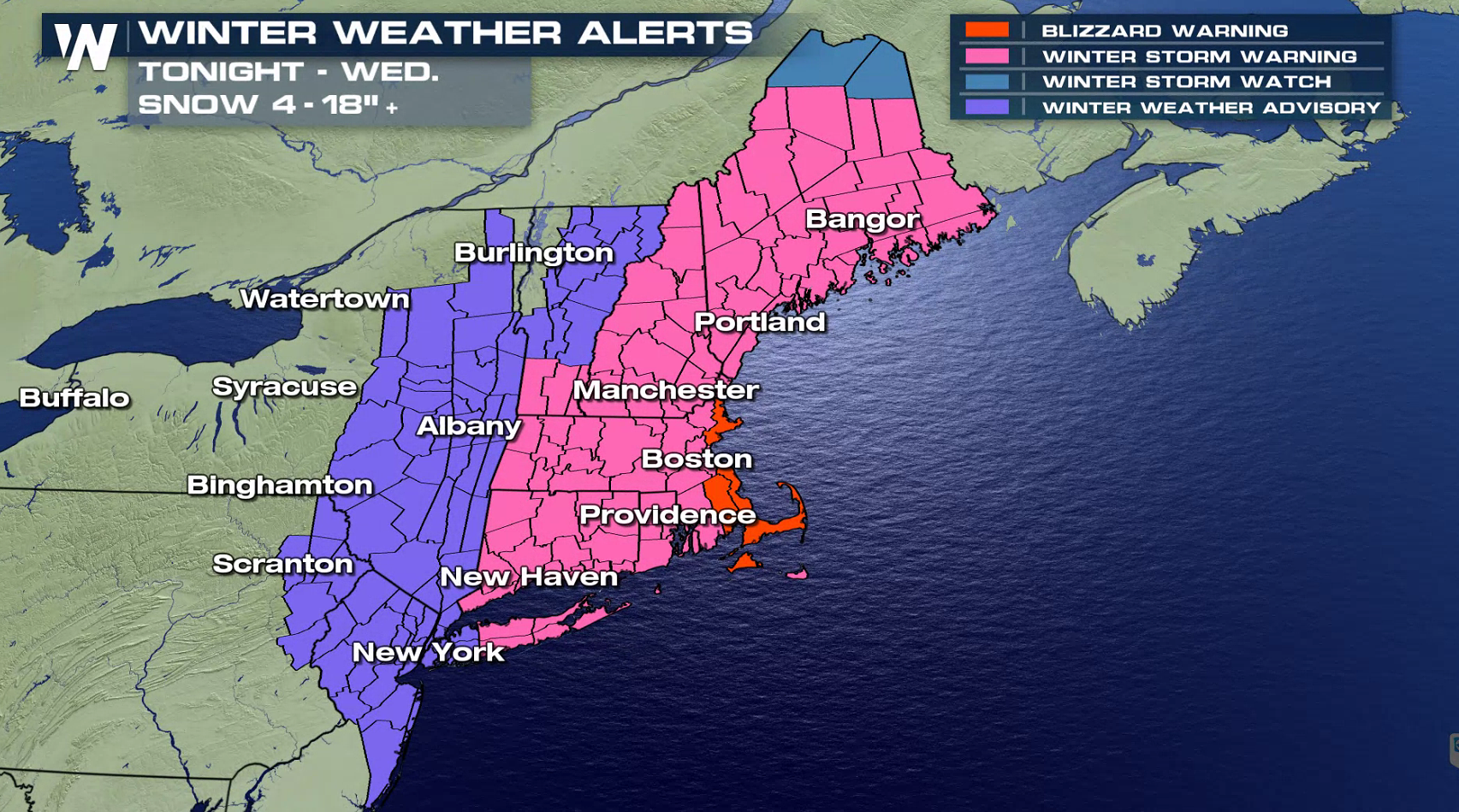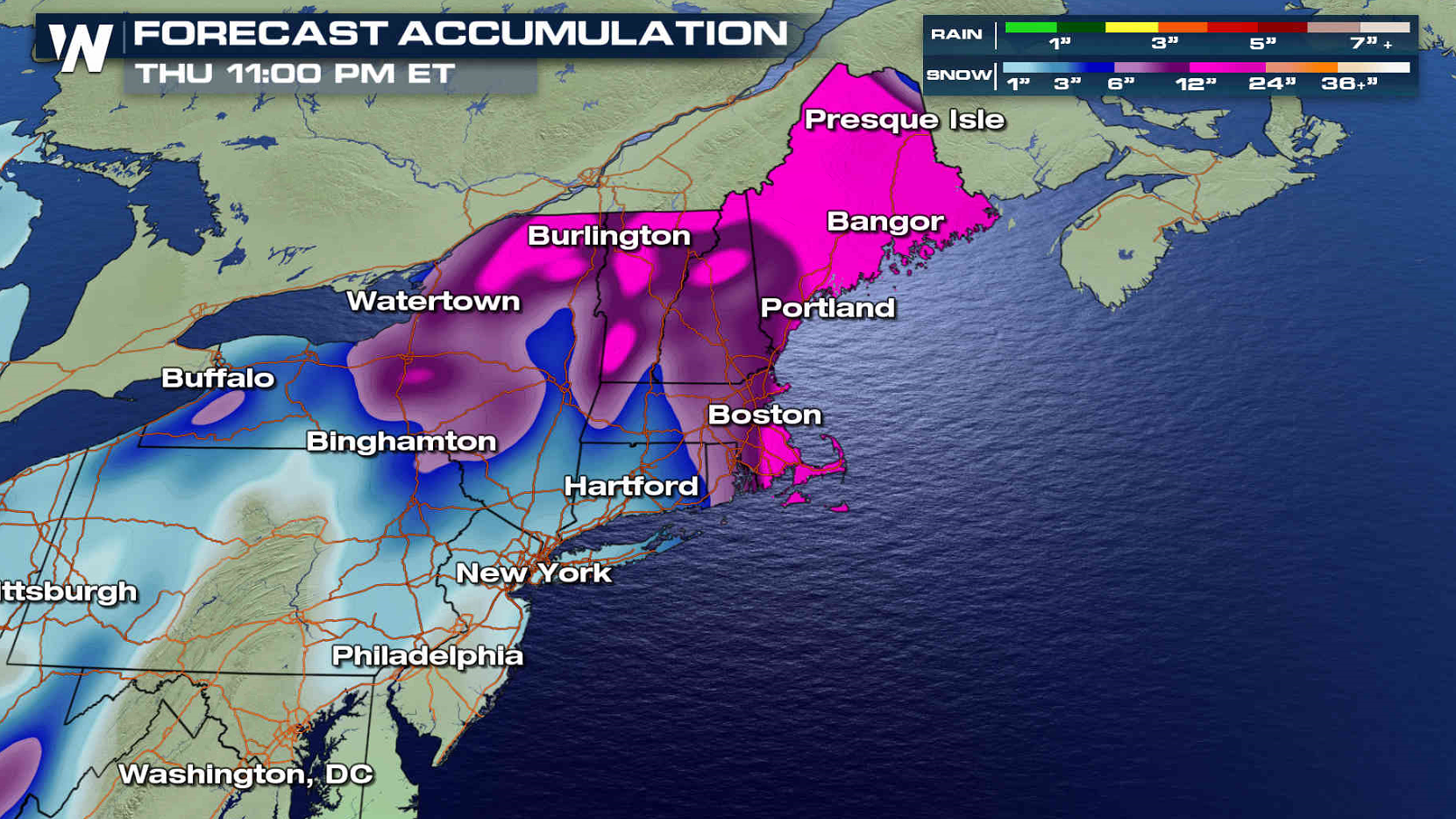 The coastal storm is beginning to develop in the Atlantic Ocean, as a weaker system in the Ohio Valley shifts eastward. Portions of the Appalachians will see up to 6" of snow with some mixed sleet into this evening. Winter Storm Warnings have been issued from Roanoke into the Piedmont Mountains.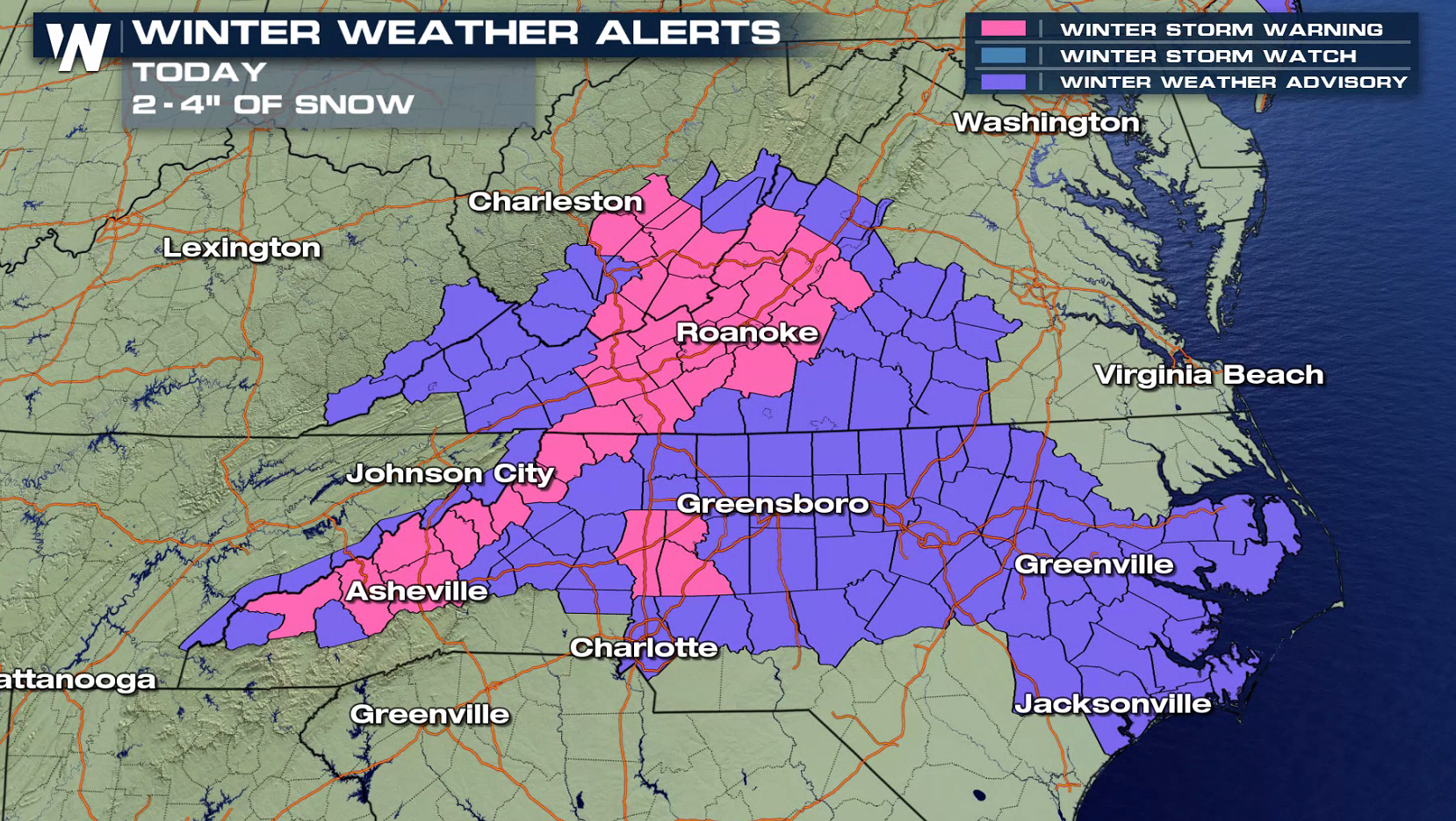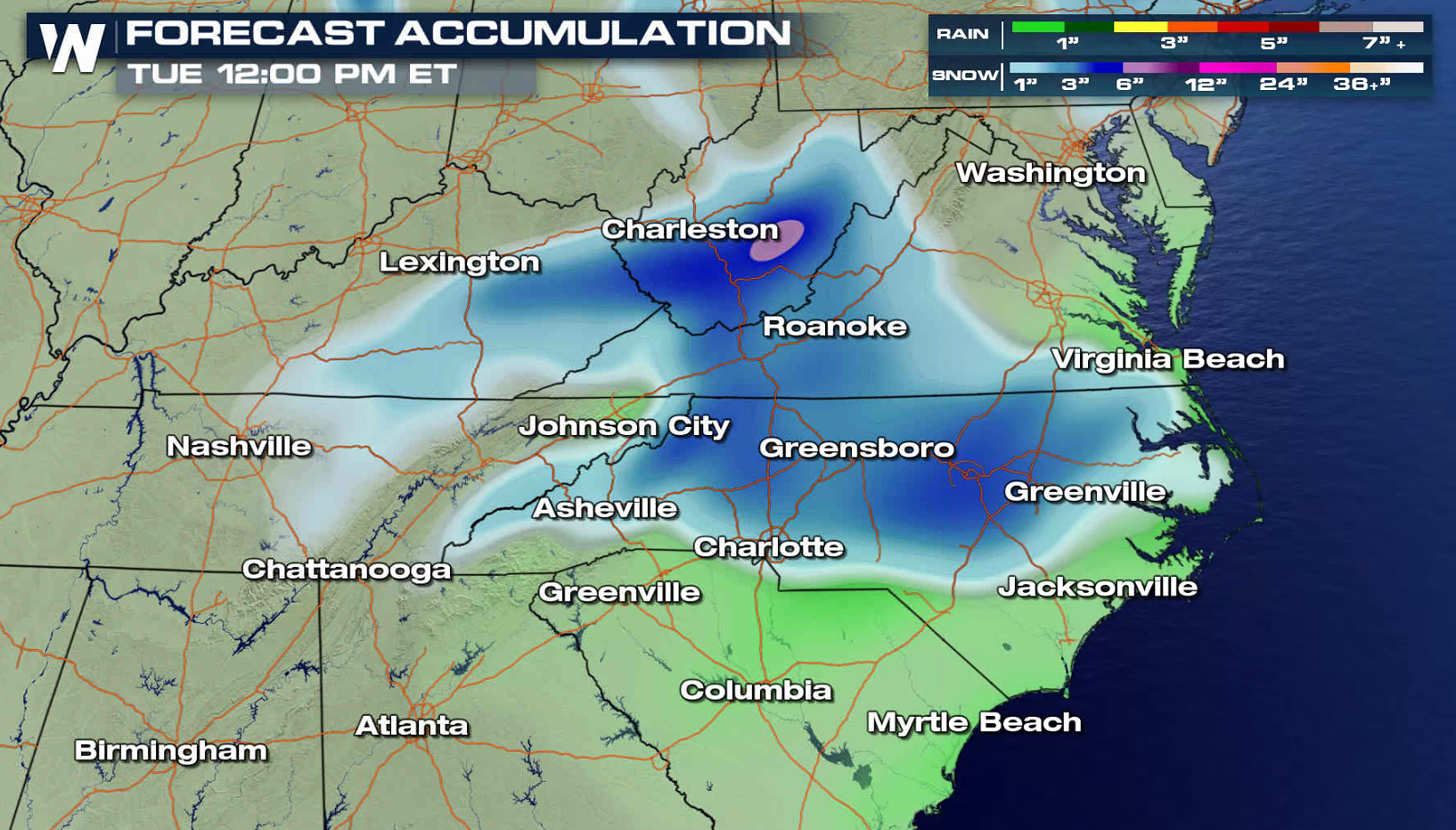 The transition to a stronger coastal low will take place throughout today. Snow will continue, heavy at times, in parts of the higher elevations of the Middle Atlantic. As the Nor'easter develops, moisture will gradually diminish and exit from the Outer Banks of North Carolina later tonight.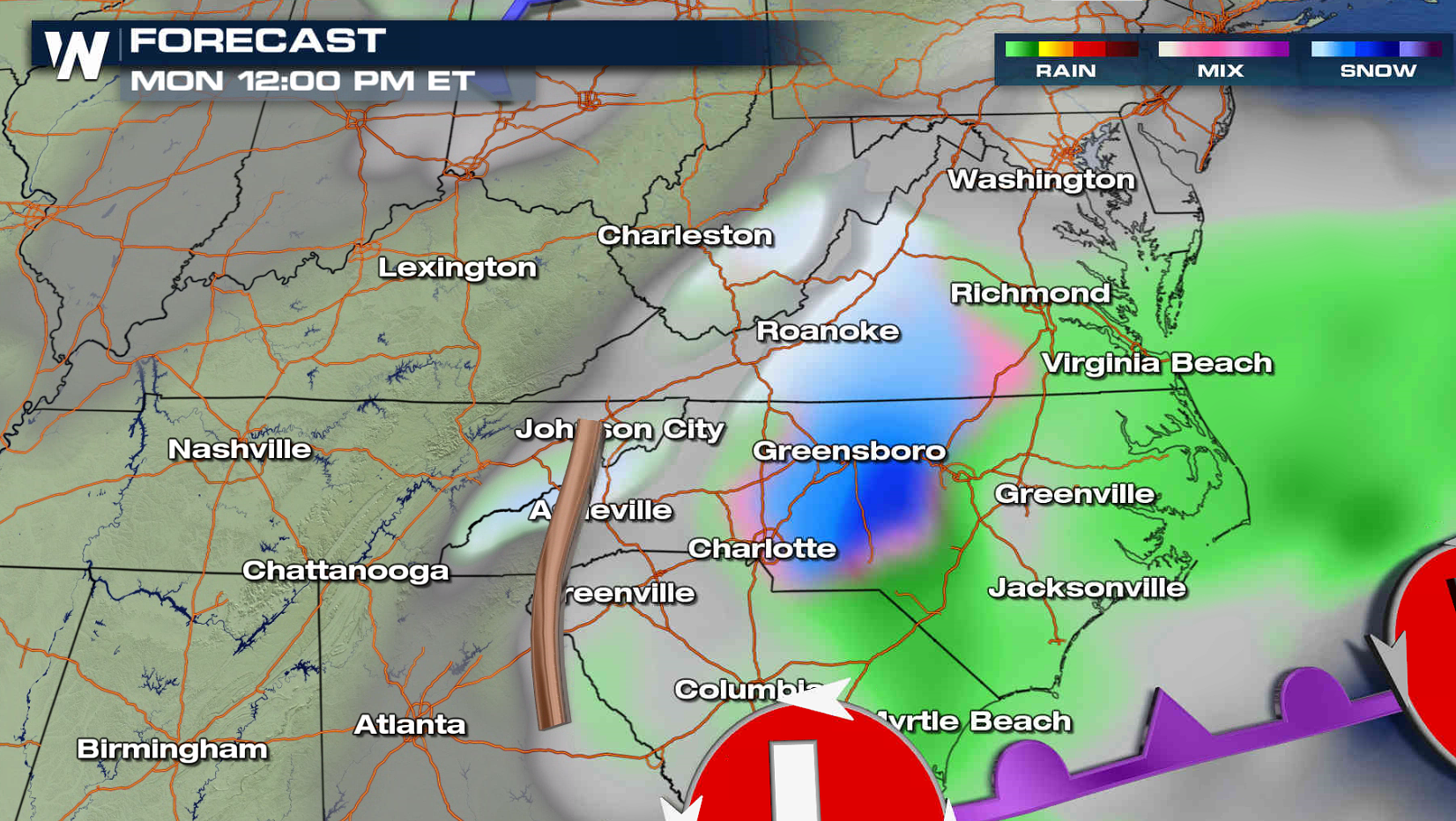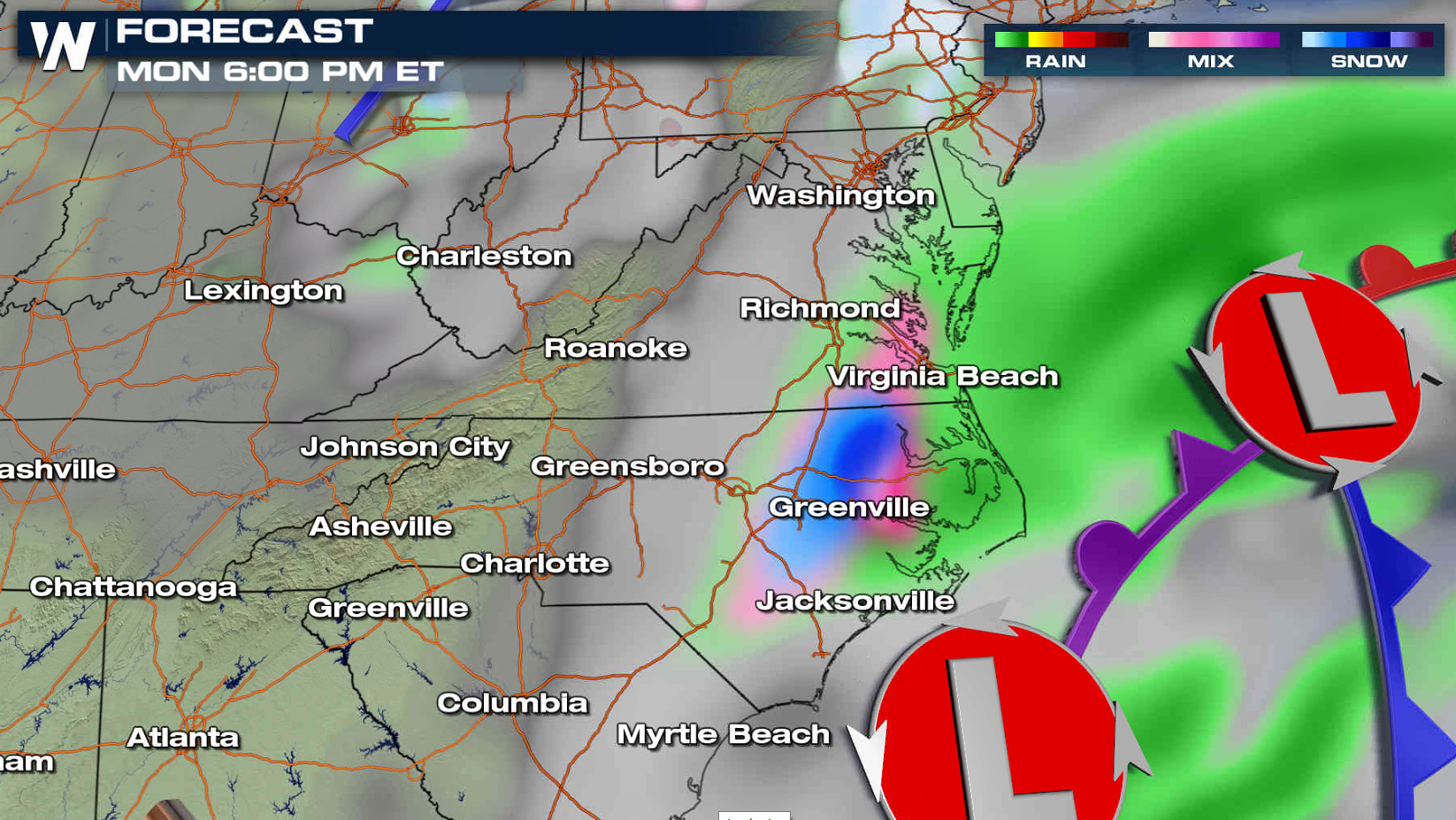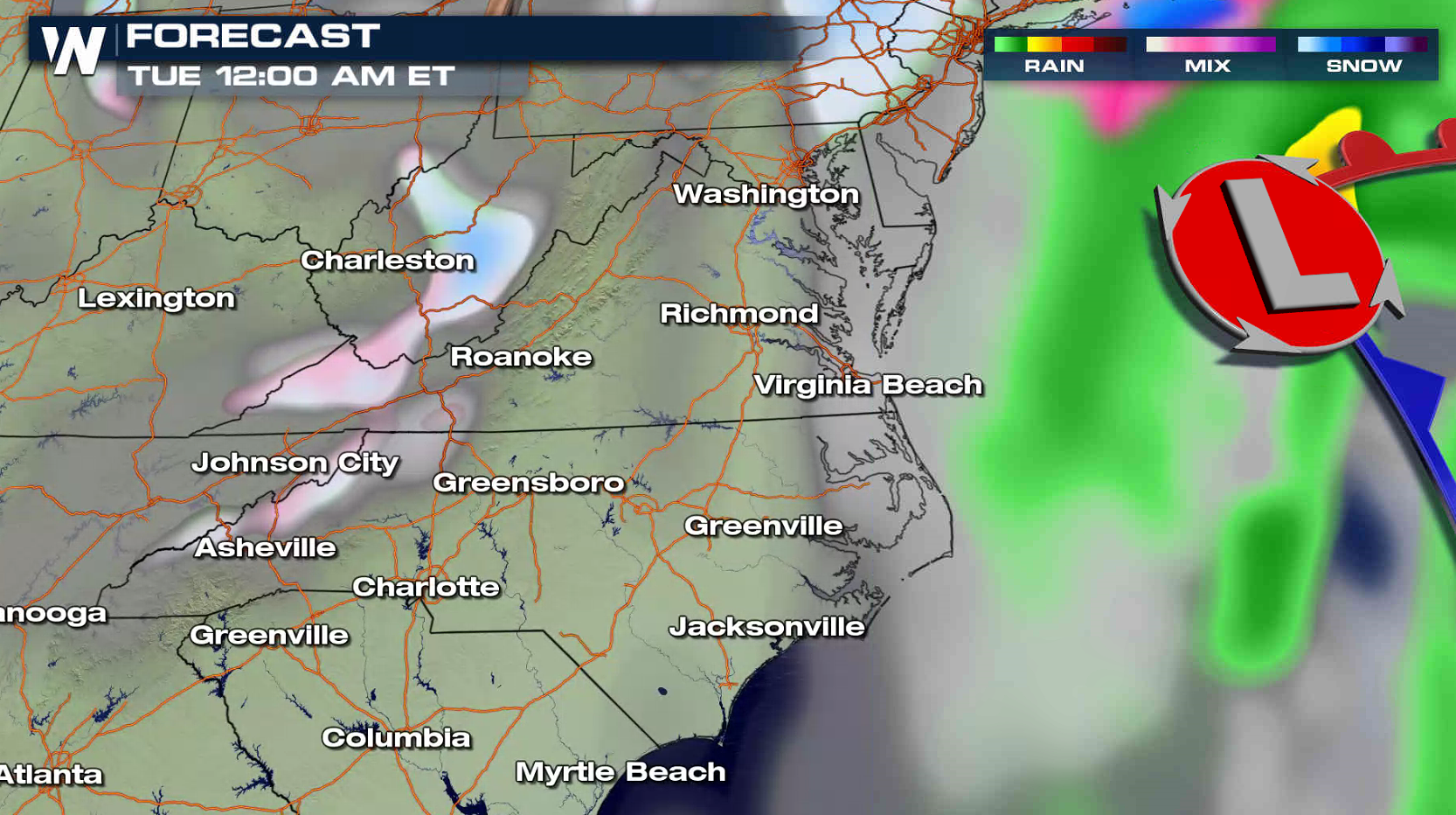 The Nor'easter will continue to intensify as it moves east of Long Island to near Cape Cod. Snow will spread throughout the region, becoming heavy. The wind will continue to increase as the storm strengthens Tuesday. Power outages are possible with the slushy, wind swept snow. Stay tuned to WeatherNation for updates on-air and online.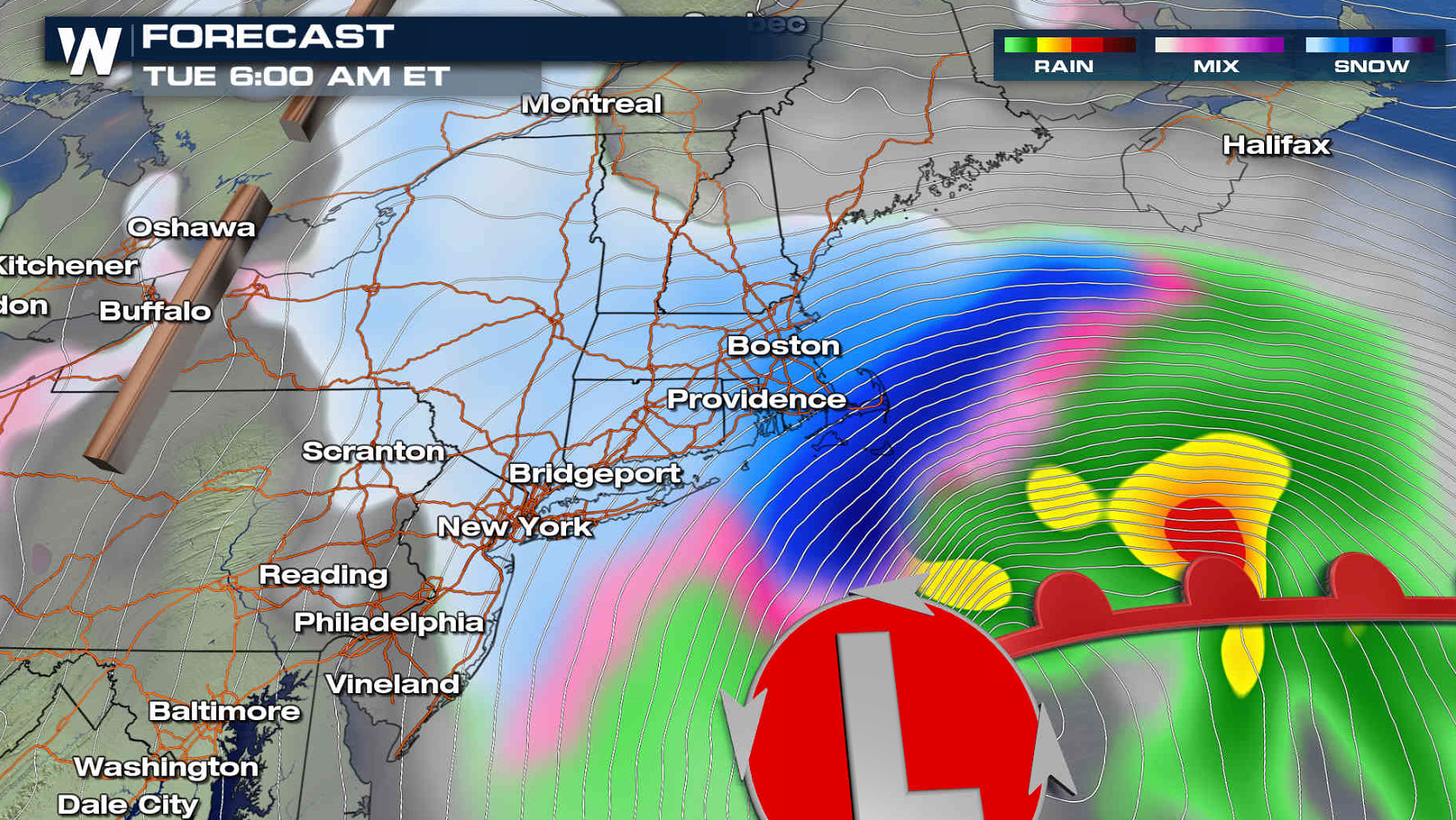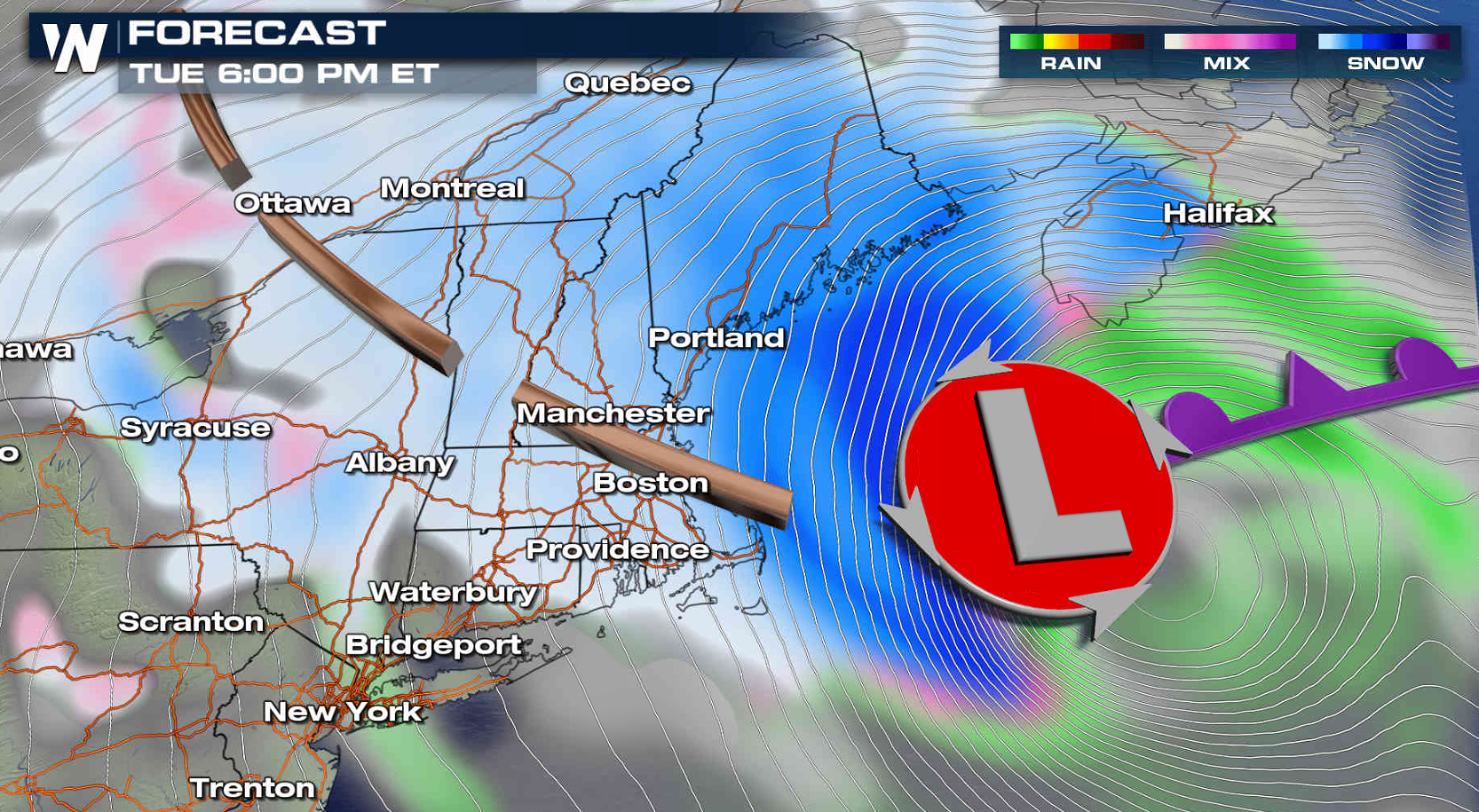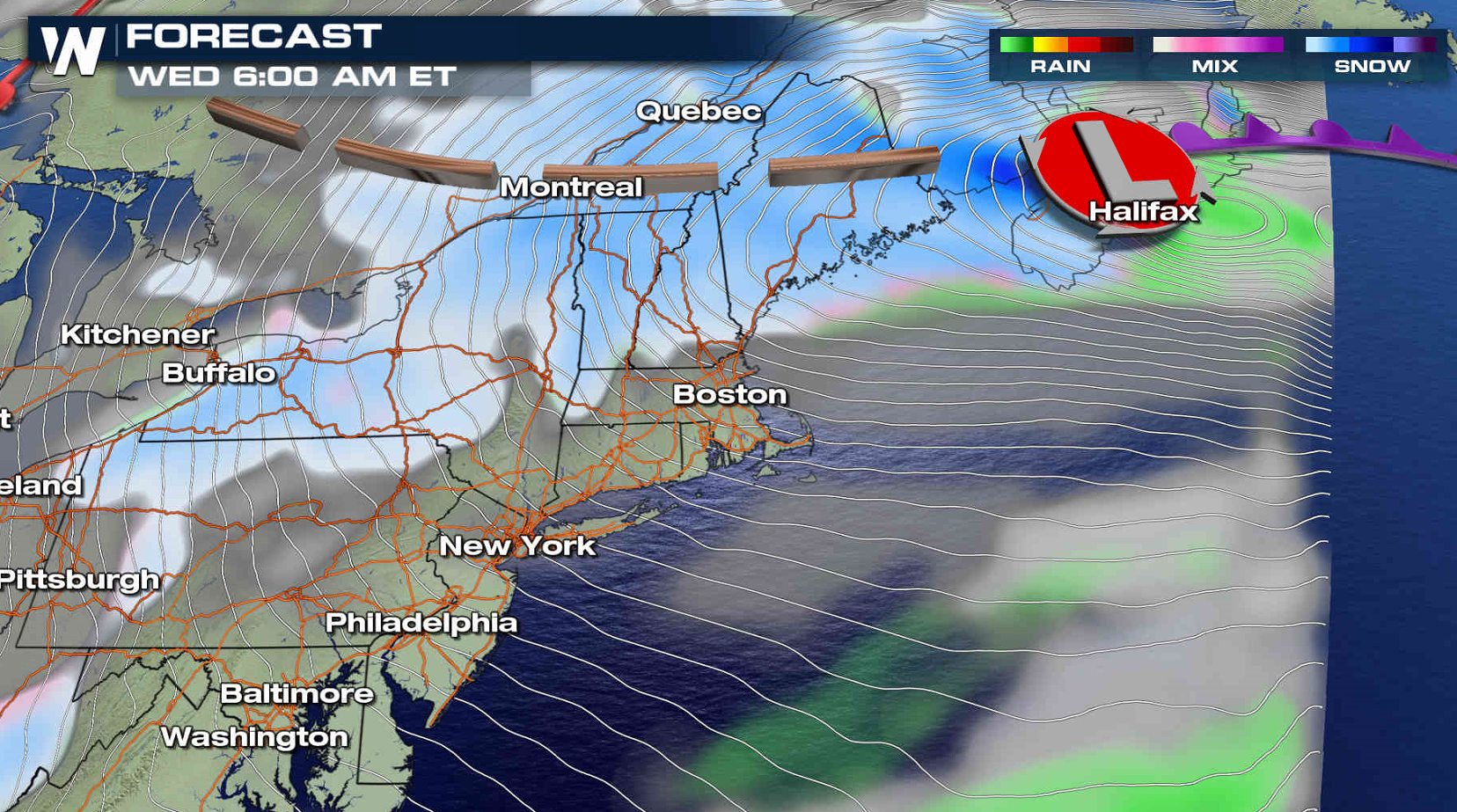 For WeatherNation: Meteorologist Mace Michaels