Several days of heavy rain is starting to catch up in Central Texas as many local rivers and creeks are nearing flood stage. The Llano River is at Major Flood stage and as of the latest reports from local officials residents within a quarter mile of the Llano River in the city of Llano were urged to evacuate early Tuesday.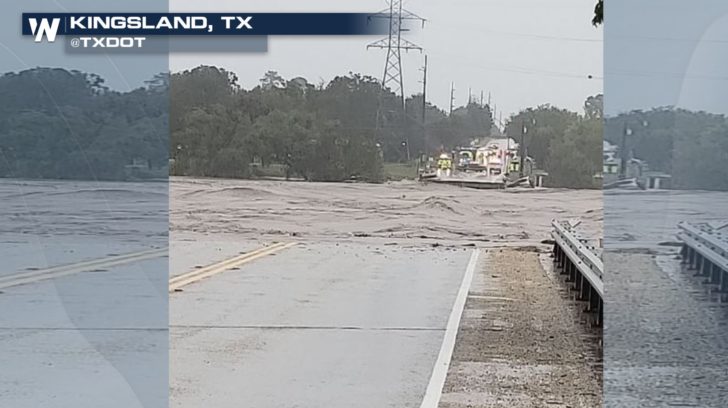 https://www.facebook.com/CBSAustin/videos/307398619855697/UzpfSTY5MTIyNTE2NjoxMDE2MDgwNTc1NjU3NTE2Nw/
This video comes from CBS Austin. 
The rushing waters of the Llano river has unfortunately allowed a section of the 2900 bridge in Kingsland, Texas, to collapse sending chunks of the bridge down the Llano River, according to local reports.  Water rescues are ongoing near Kingsland and also farther west in Segovia, Texas where Flash Flood Emergencies are in effect.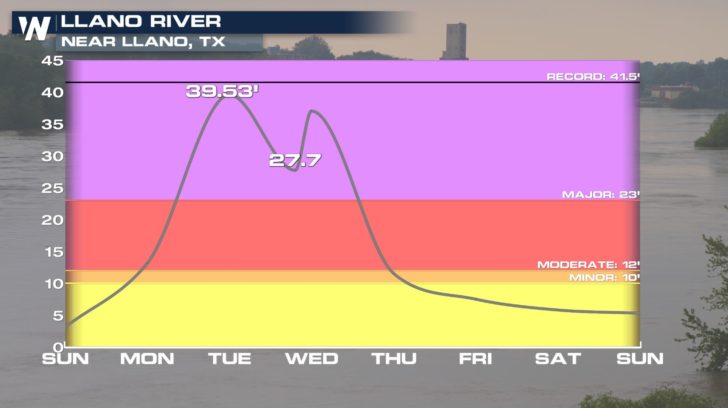 The Llano River is located about 75 miles NW of Austin. The National Weather Service in Austin has reported more than 10 inches of rain that has fallen in the last 30 hours prompting the Llano River to rise to it's second highest crest on record.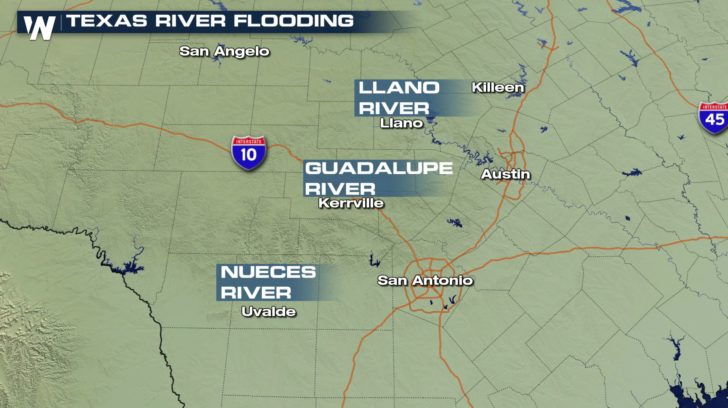 Rain will continue to fall over the area today-tonight so rivers will continue to rise.  Rain will taper off by tomorrow for some areas but an additional 2-4" can still be expected in isolated locations along and west of I-35 through Wednesday.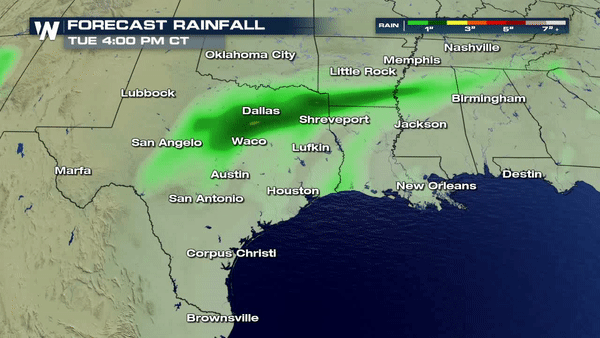 This is still a developing story. Please keep checking back to
WeatherNation
for updates. Meteorologist Merry Matthews