A shot of cold weather takes aim at the Northeast after a brief dose of winter weather. Much of the Northeast recently received accumulating snow or a wintry mix from a storm that is moving east of New England. Cold air will funnel down from Canada on the storm's back side.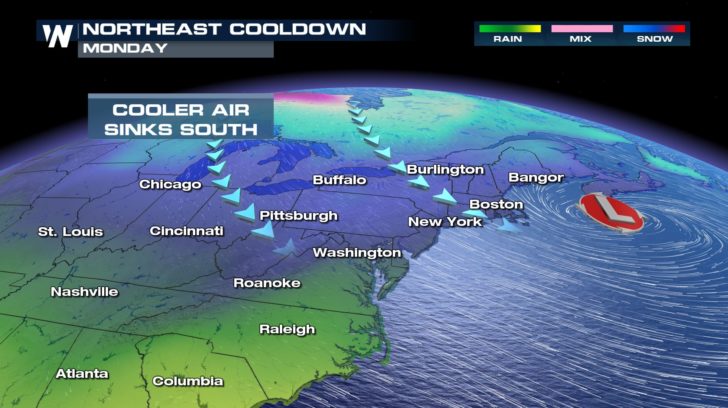 In fact, Monday will feature seasonable temperatures across the Northeast, but it is Tuesday's forecast that has everyone talking.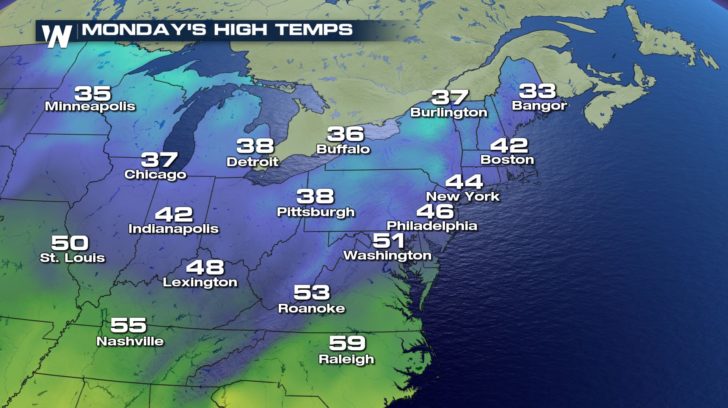 Temperatures will plummet Monday night into the teens across much of New England. If that's not enough, the wind chill will be much colder for those venturing outdoors Tuesday morning. Granted, this is not going to be a long lived Arctic blast that we occasionally see this time of year in the Northeast, but it's all relative. Temperatures will feel like the single digits across parts of upstate New York and northern New England Tuesday morning.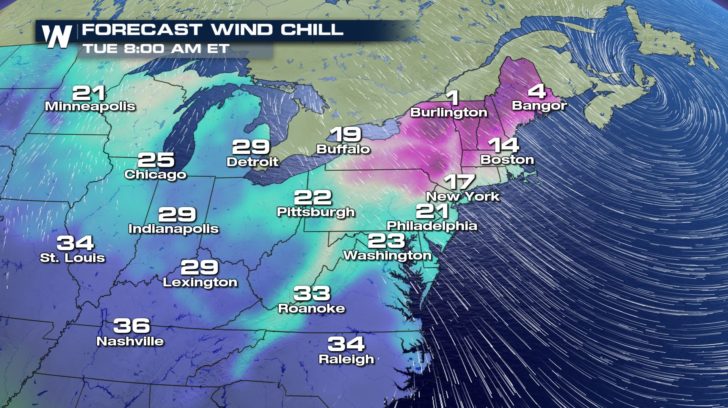 Daytime highs on Tuesday will struggle out of the 20s  for northern areas and Boston will likely stay below freezing all day.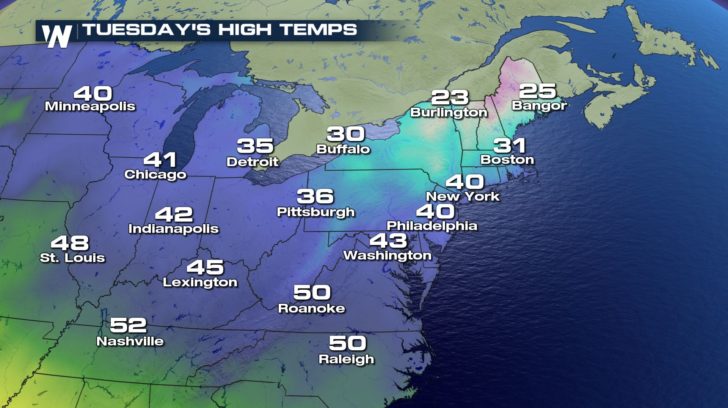 This blast of cold air is brief. Temperatures will rebound significantly through the end of the week. Temperatures may climb into the 50s by Friday for Boston.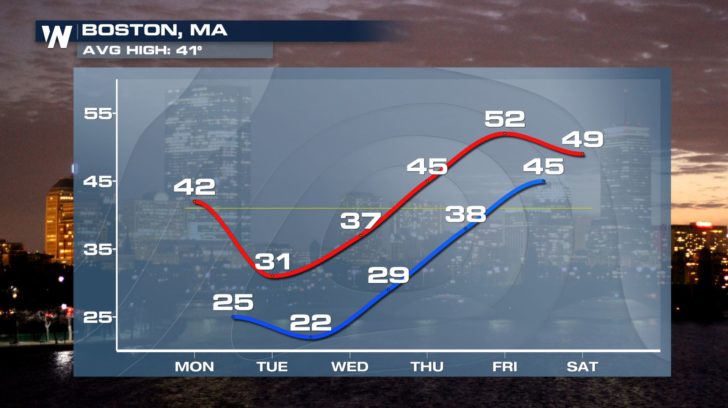 In fact, much of the nation will be above average when it comes to temperatures through Christmas Eve.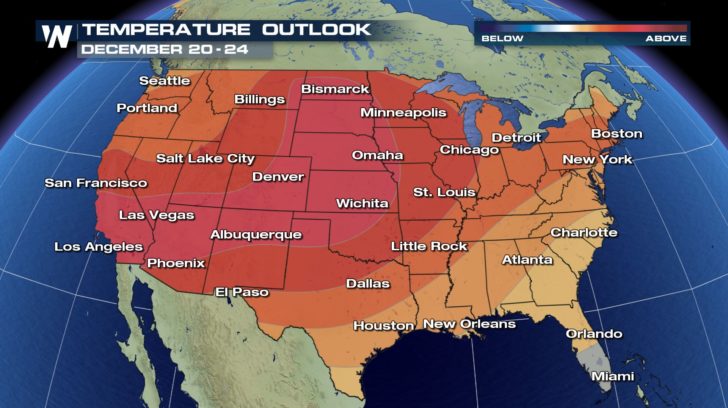 This is because of the lack of cold air on our side of the globe.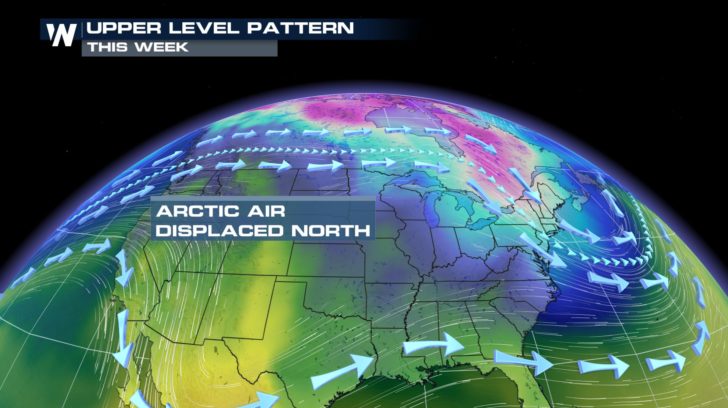 While there is plenty of cold air up in Canada, the core of the Arctic air mass is on the other side of the poles.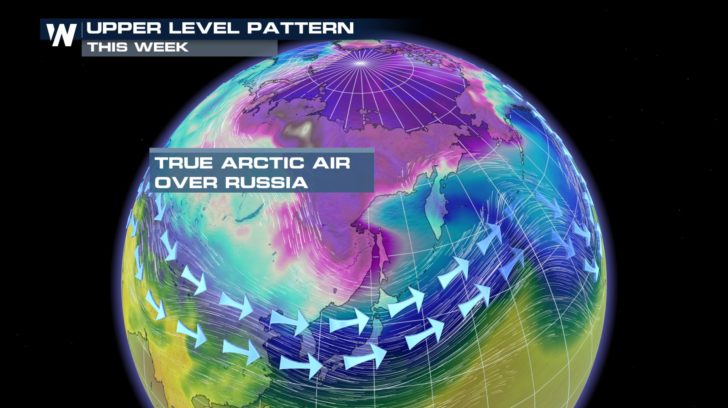 So the next time we see a major pattern shift, that Arctic air over Russia may swing back to our side of the globe. So if you're one to enjoy the warmth during the winter-- embrace it because signals point to a significant cool down toward the end of the month. For WeatherNation: Meteorologist Nick Merianos