SETUP
---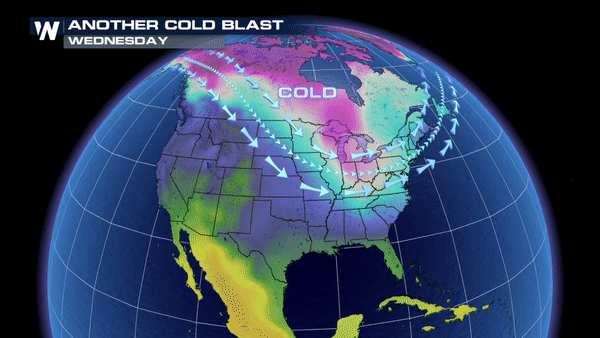 Cold air from the north is starting to settle into the northeast. This means temperatures will be plummeting over the next few days! Definitely dust off those winter jackets, and put them to good use this week!
TODAY
---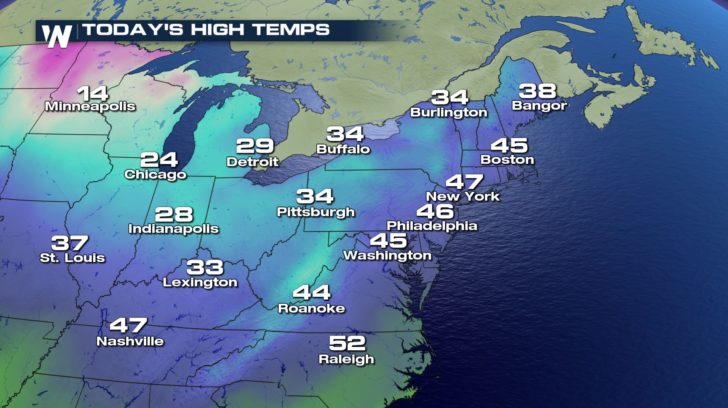 Last week, and all the way up until yesterday, temperatures were quite warm! Some cities reached the 60s for the beginning of January! The rest of our work week will be a much different story, though. The temperatures have already started to drop. Today's highs will range from the 30s to 40s for most cities.
THURSDAY
---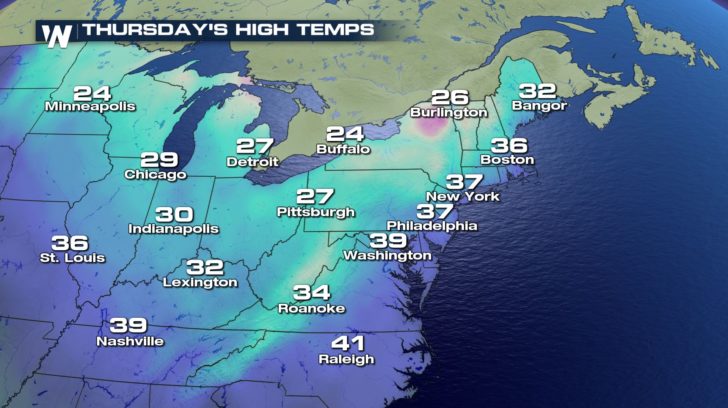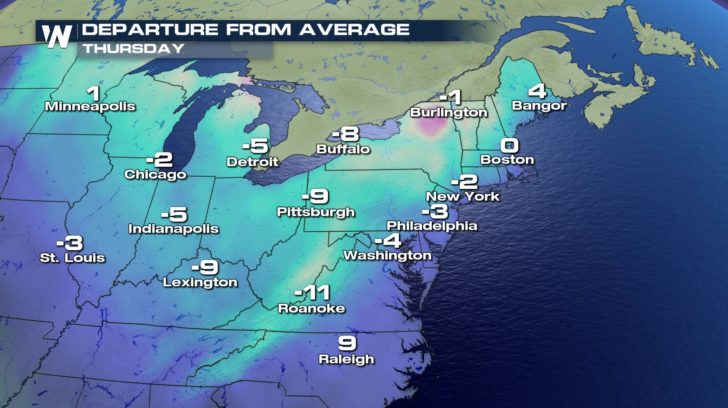 For our Thursday, we finally make it below average for this time of year, with highs ranging from the 20s to 30s throughout the northeast!
FRIDAY
---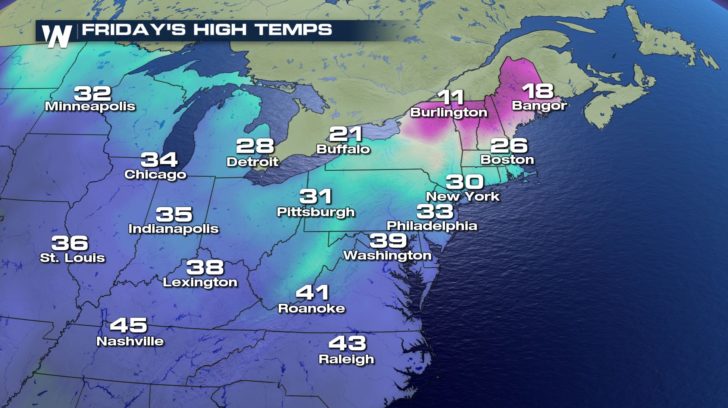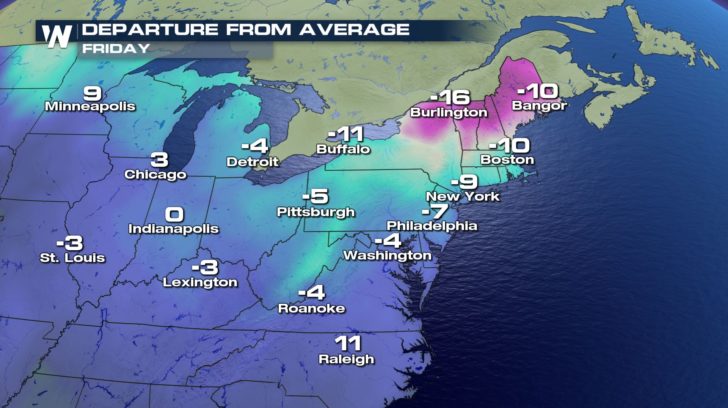 On Friday, even more chilly temperatures settle in! Northern areas of New York, Vermont, New Hampshire, and Maine will see the teens for their temperatures during the day! This is anywhere from 10 to 20 degrees below the average for our Friday. Temperatures for the evening will be even colder, of course, with some cities dipping down into the negatives!