High fire danger remains in the forecast for areas in California as warm, windy and dry conditions are in the forecast. Humidity will likely remain at or below 15%, temperatures will stay above average and winds will be gusty at times, resulting in the chance for rapid fire growth.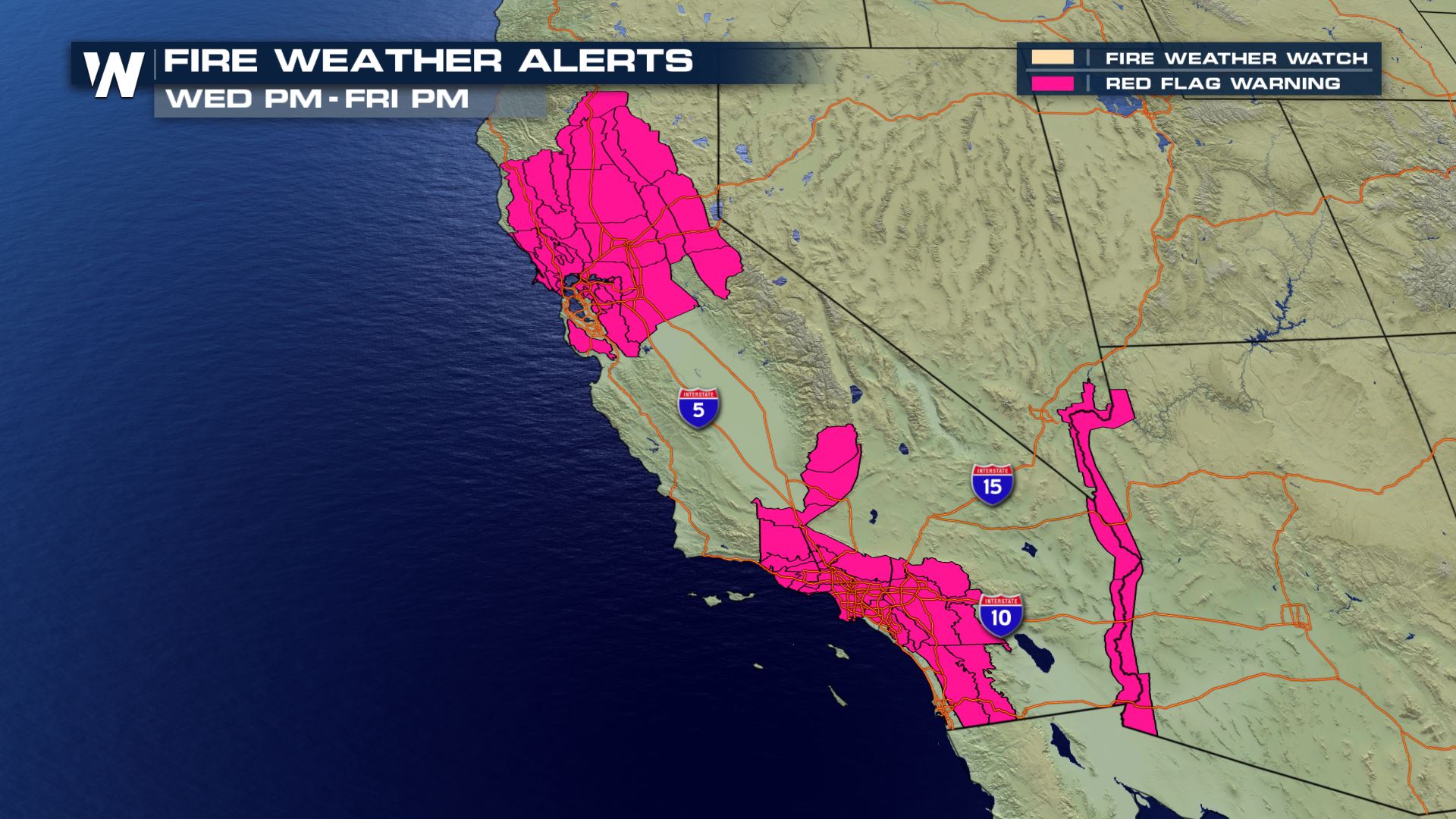 Dry, downsloping winds will generate very low humidities in and around the LA basin. Winds may possibly exceed 50-60 MPH gusts from late Wednesday and lasting through Friday morning.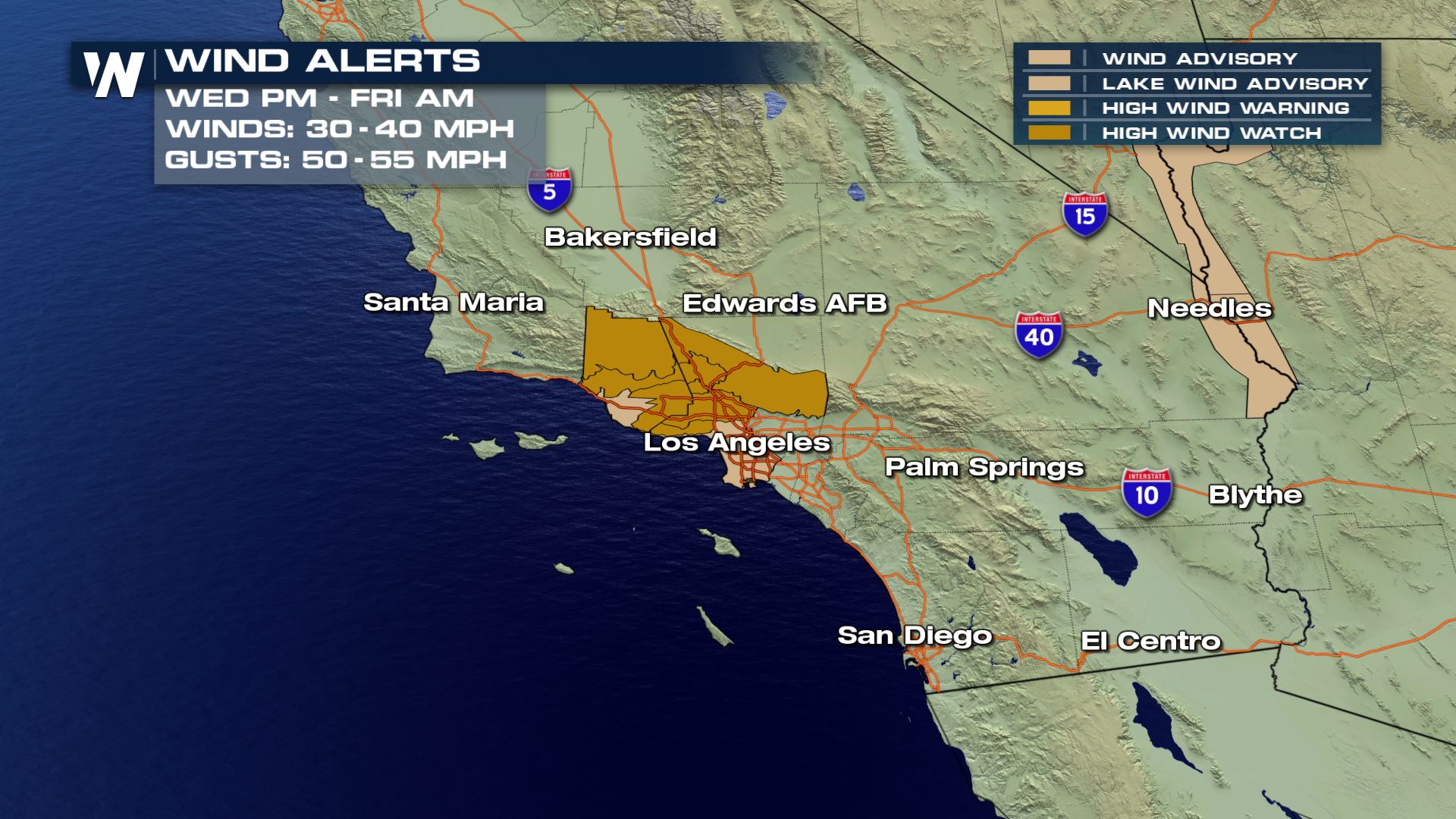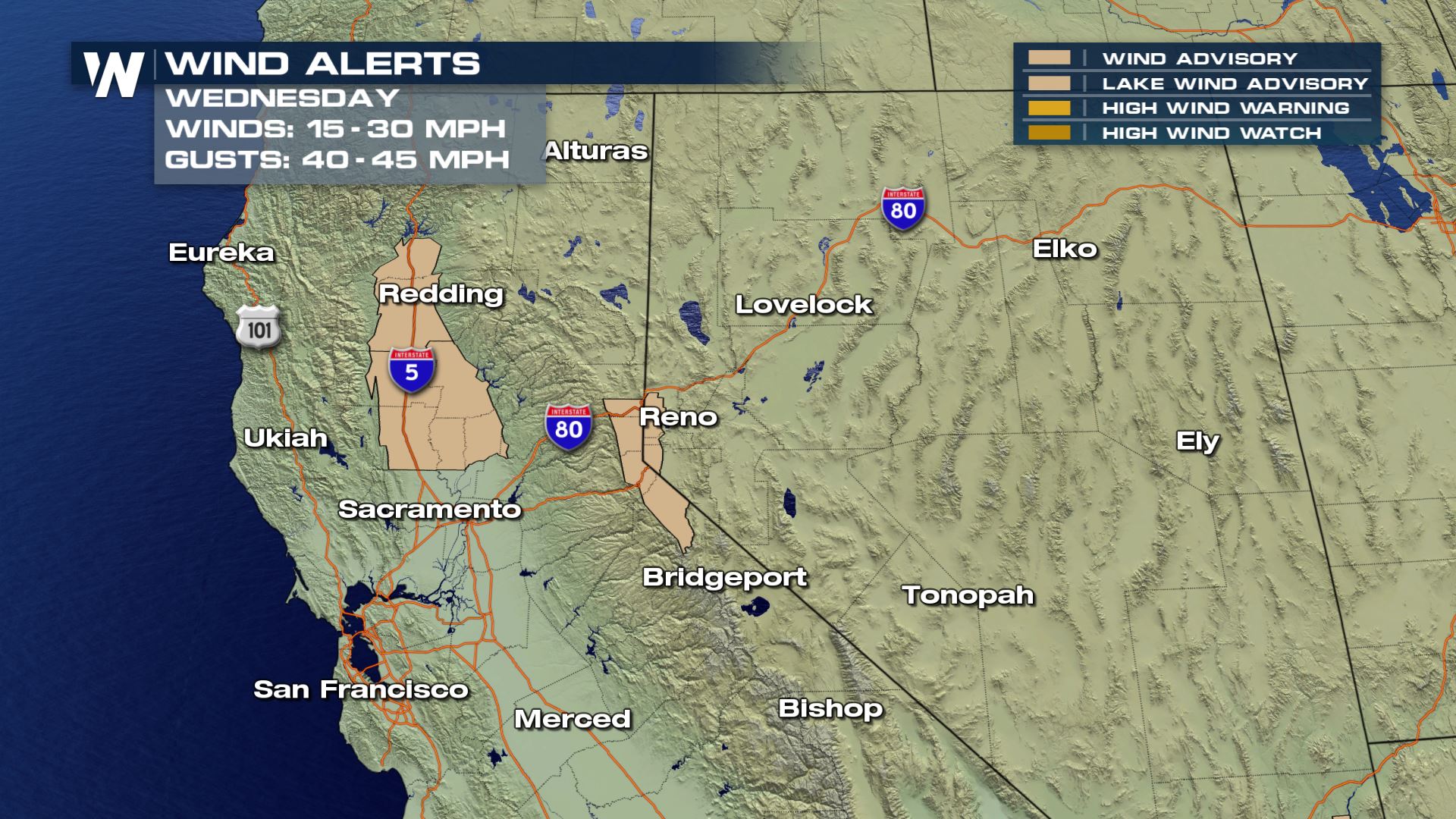 Here are a few of the factors that will combine to generate high fire concerns.