The powerful spring storm that brought heavy rain and even severe weather to California has finally left the region! https://twitter.com/twitter/statuses/977107136382554112 In addition to setting some new records for rain across the Golden State, it also left a mess on roads and highways from flooding and even mud/debris flows.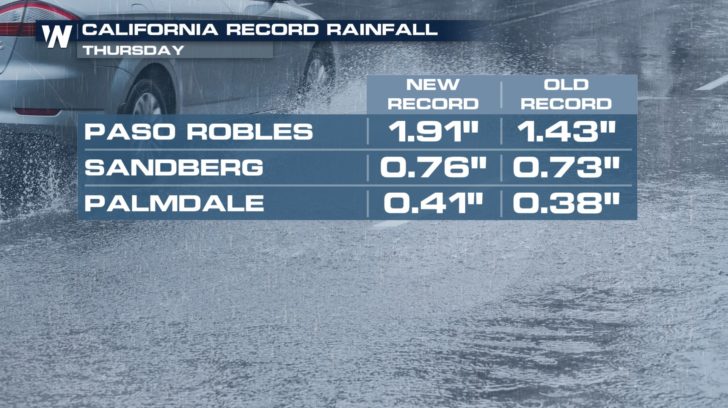 https://twitter.com/twitter/statuses/976913523782467585 There were also reports of funnel clouds this week in central California.  The photo below was taken by a trained spotter for the
National Weather Service in Hanford
.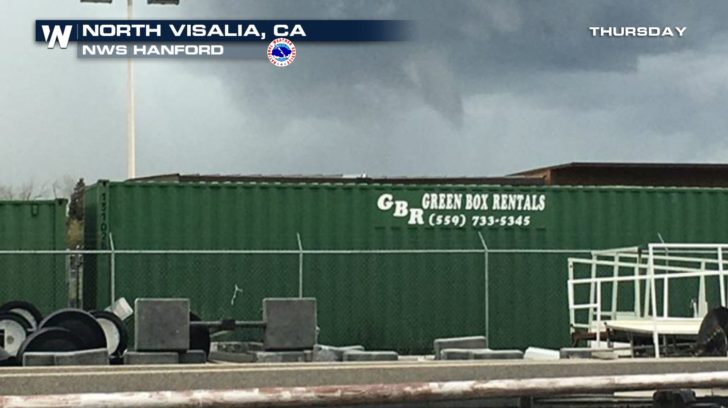 Here's a look at some of the rain totals across the state from this week with some of the higher elevations picking up almost a foot of rain.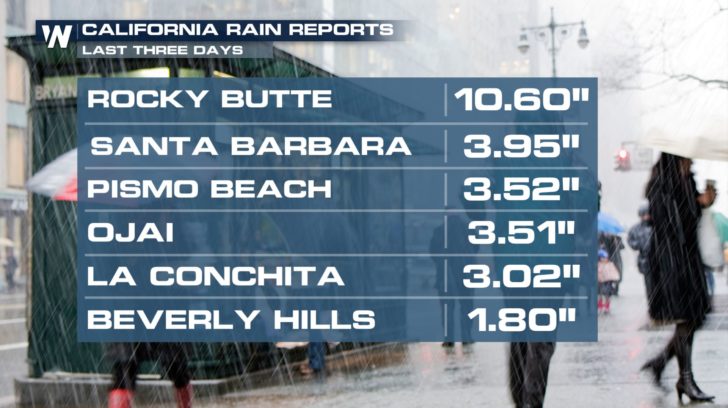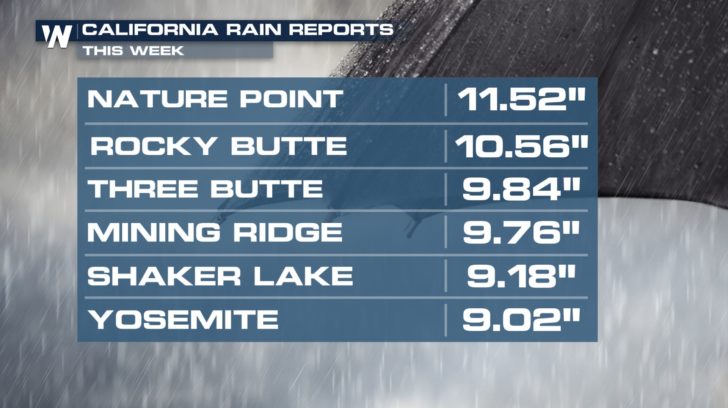 Through the rest of Friday, moderate rain is in the forecast for northern California and heavy snow for the mountain ranges. The next round of rain and snow is looking to be much lighter and will move through this weekend.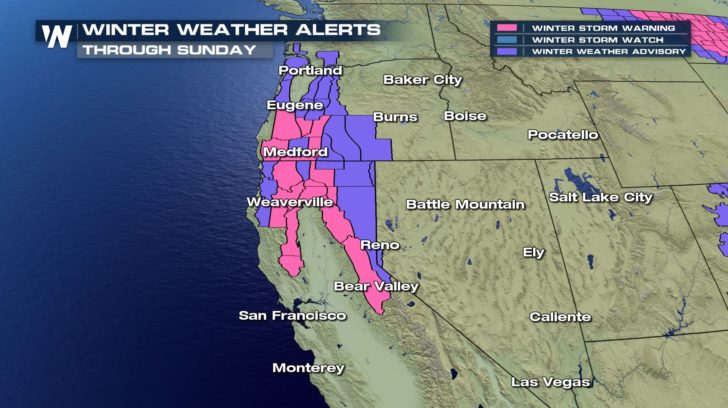 For WeatherNation, I'm
Meteorologist Meredith Garofalo