Several wildfires exploded  in Southern California from Ventura County to Riverside County, even the northernmost part of Los Angeles. Thousands have been forced to evacuate as powerful Santa Ana winds kicked up Thursday. The Saddle Ridge Fire is the largest in southern California, located in the northern most part of the city of Los Angeles.  As of Saturday, the fire had scorched over 7,500 acres with 19% containment and over 31 structures damaged or destroyed. So far, there has been two firefighter injuries and at least one related death to this fire.
SEE THE LATEST SADDLE RIDGE FIRE EVACUATIONS AND UPDATED INFORMATION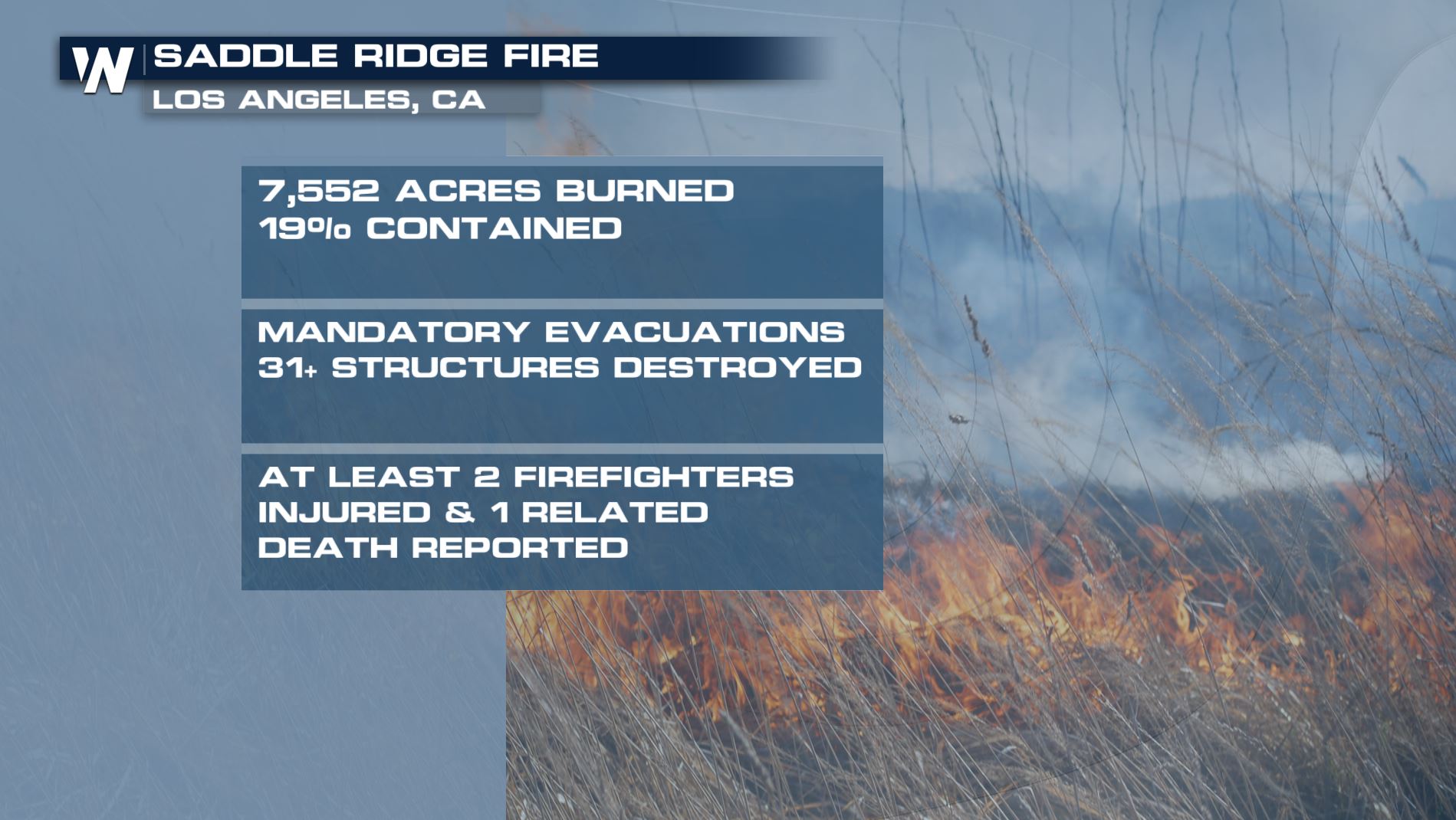 https://www.facebook.com/WeatherNation/videos/444100569540405/ https://www.facebook.com/WeatherNation/videos/713119922527832/ Another significant fire is the Sandalwood Fire, which continues to burn in Riverside county, California. The Sandalwood Fire broke out Thursday in Riverside County, increasing in size overnight to more than 800 acres burned and remaining around 25% containment.  More than 70 structures, including homes, have been destroyed from the flames. At least 2 deaths had been attributed to the fire as of Saturday, with
Riverside County Sheriff's Dept working to identify remains found in a mobile home park Saturday
.
SANDALWOOD FIRE EVACUATION MAP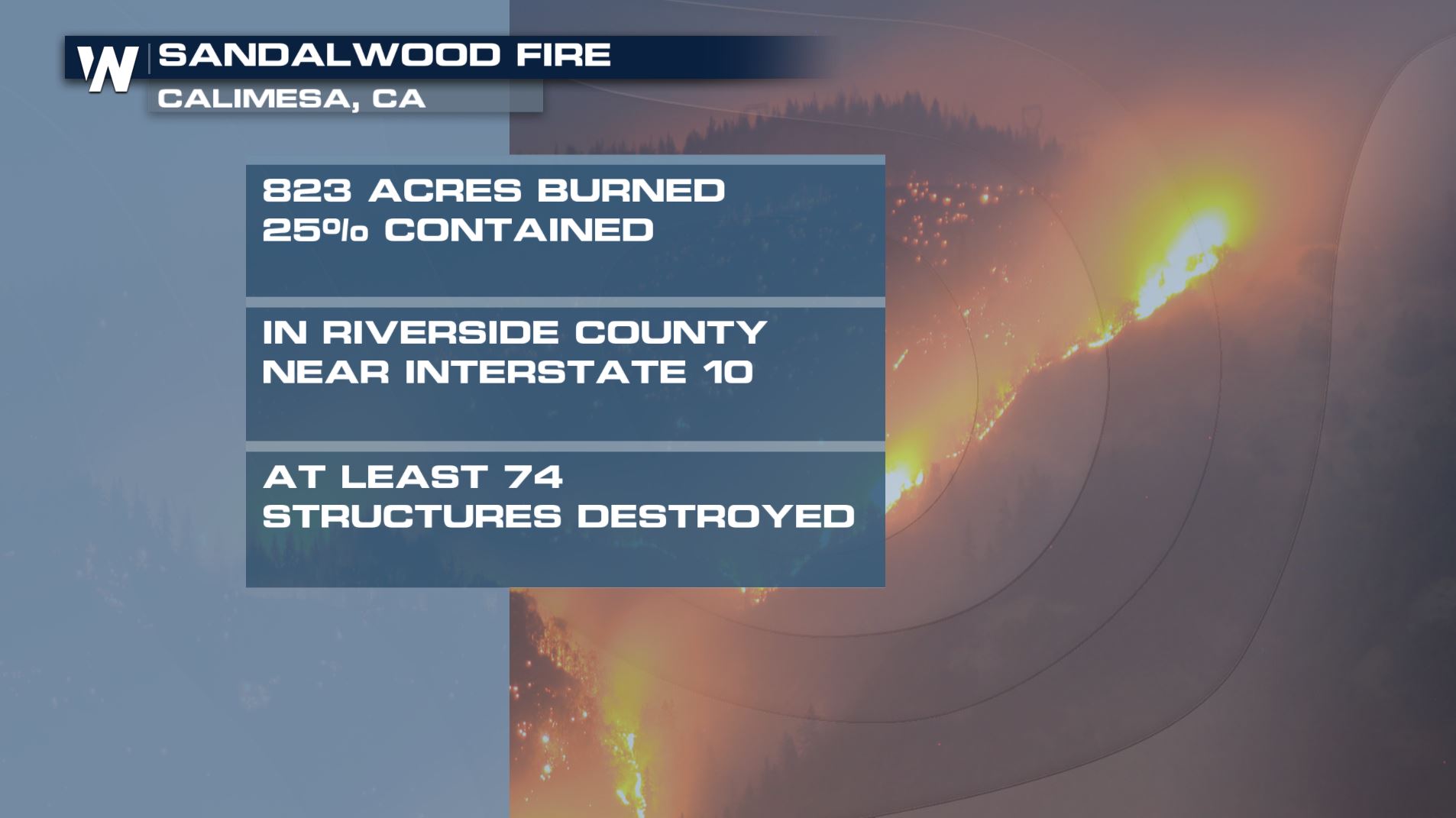 https://www.facebook.com/WeatherNation/videos/1349639308536009/ There are several other wildfires burning in California. The California Department of Forestry and Fire keeps a
list of fire incidents on their website. 
  The Briceburg Fire, located in Mariposa County had also increased to significant size, over 5000 acres. As of Friday, however, all evacuation orders were lifted, as crews maintain good control of the blaze. Other fires https://twitter.com/VCFD_PIO/status/1182740650661306369 Thousands people have had to evacuate from all of the wildfires in the area, and the threat for more growth and new fires to spark remains a concern today and into the weekend. WeatherNation spoke with the National Weather Service in Los Angeles on Friday to talk about the weather that has been helping create and fuel these fires, and also learned more about the outlook as we head into Fall and Winter. https://youtu.be/NVK527ztrWk With high fire danger continuing into the holiday weekend, make sure to do your part to help fires from sparking and spreading.