The California Department of Water Resources (DWR) conducted their monthly winter snow survey in the Sierra Nevada on Wednesday. Thanks to an extremely active January, the snowpack at Philips Station is193% of normal for February 1st and this was the highest snow measurement on February 1 in 6 years at the station!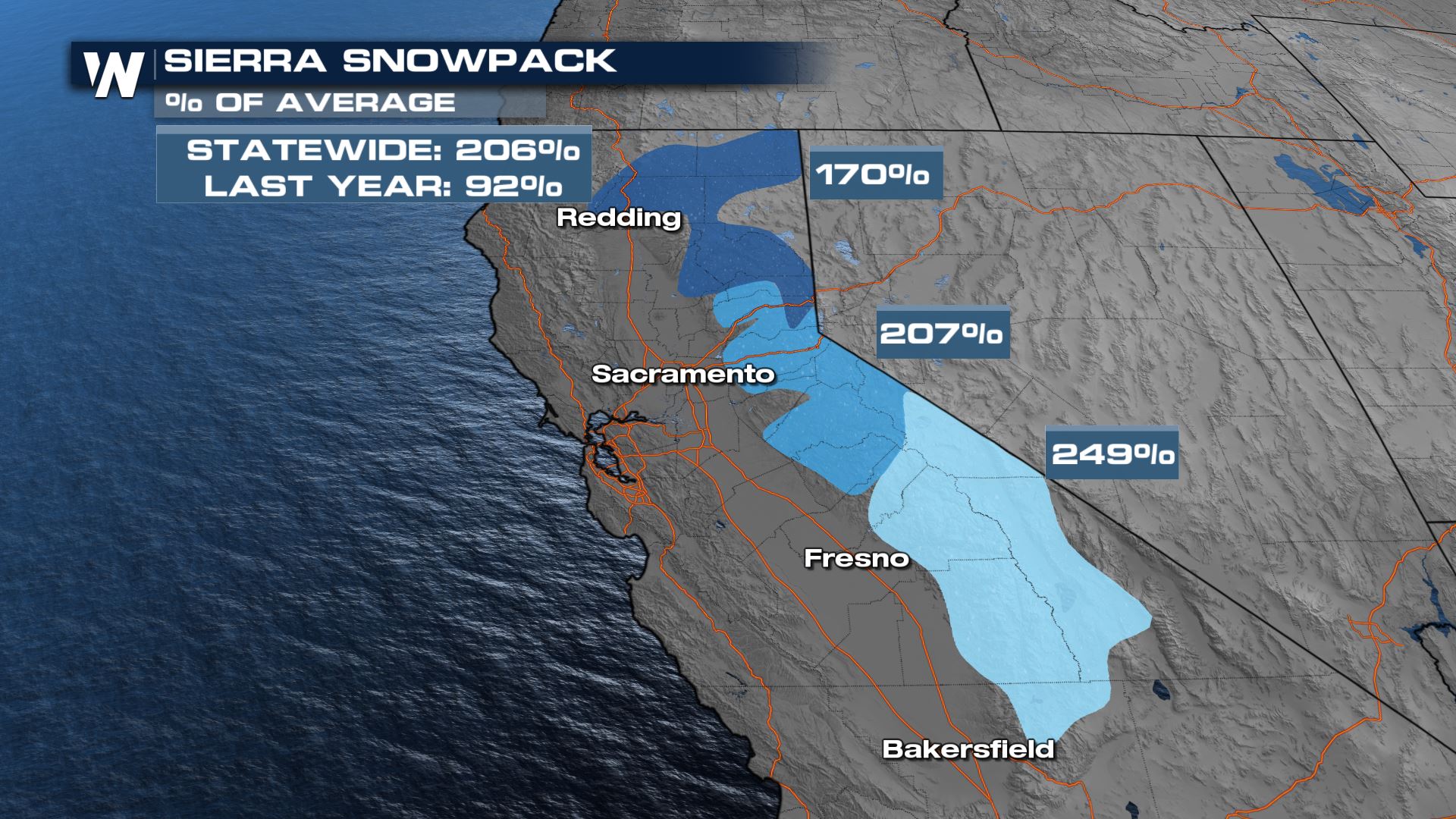 Statewide, the percent of average for February 1 is at 205%, mostly from a well above average snowpack through the southern Sierra. Snowfall over the three week period from late December through mid January was 20 feet at Mammoth mountain with many spots in the northern Sierra experiencing well over 9 feet of fresh snow. Snowpack is important to California's water supply, providing roughly 30% of the state's water needs.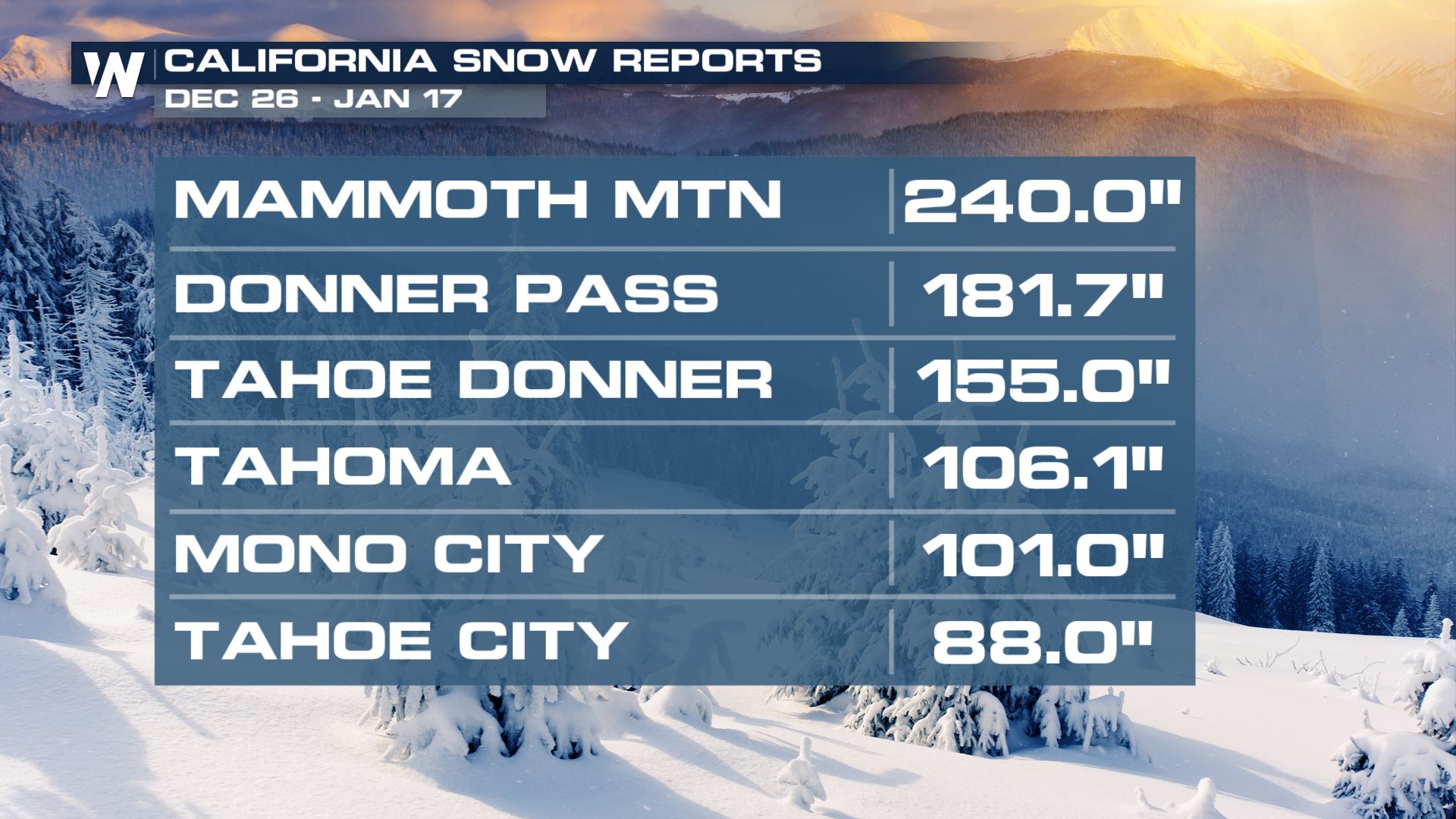 Snowpack usually peaks on April 1, and at this point the state is at 129% meaning we have already hit our typical snowpack/snow depth seen in early April. In February 2022 we were only at 58% of what we should see by April 1. It is important to note that this is a marathon, not a sprint and despite the fast pace to the winter season so far, there is still time to go. According to DWR,
"Every day it does not rain or snow, the conditions are drying. If California returns to dry conditions and the next two months lack additional precipitation, like what the state experienced last season, a significant snowpack early in the winter can quickly disappear. Periodic rain and snow over the next several months will be key to get the biggest water supply benefit from the state's snowpack without posing additional flood risks."
Snow surveys are performed monthly, with the last survey on January 1, 2023 and another one set for March 1, 2023.