Call it a Record! The West was Sizzling Friday
Several record temperatures were established Friday afternoon in Montana, Wyoming, Utah, Nevada, California and Idaho.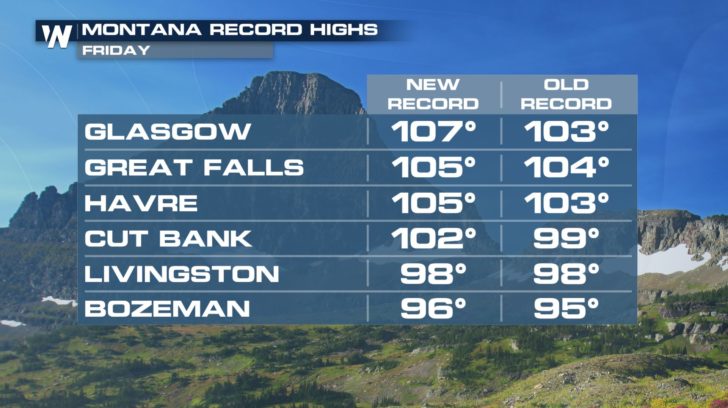 Observed record high temperatures on Friday, August 10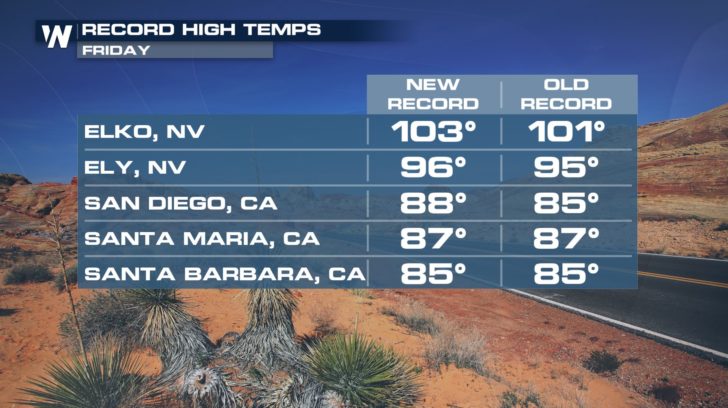 Observed record high temperatures on Friday, August 10 Some cities felt temperatures that approached all-time highs. Take Great Falls, Montana for instance. https://twitter.com/WeatherNation/status/1028079342692130816 Montana, California and Idaho were among the top-performing states with regards to record high temperatures Friday. Boise reached an impressive 110 degrees Friday, August 10.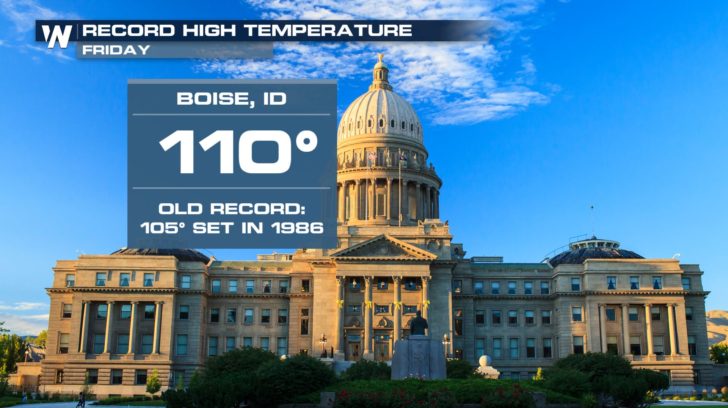 Pocatello joined the century club Friday as well.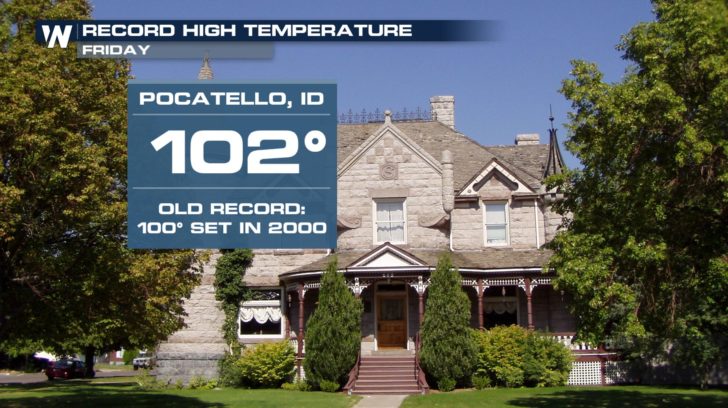 What's the cause? A dominant area of high pressure that is helping to push air down to the surface, heating it as it sinks.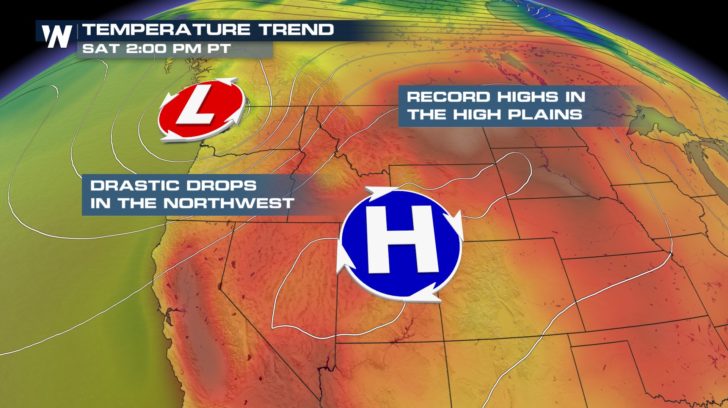 The heat will last for a couple of days before cooling down from west to east.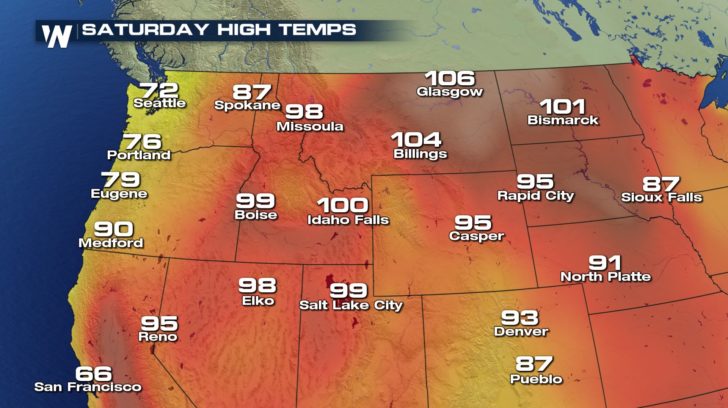 Forecast high temperatures Saturday, August 11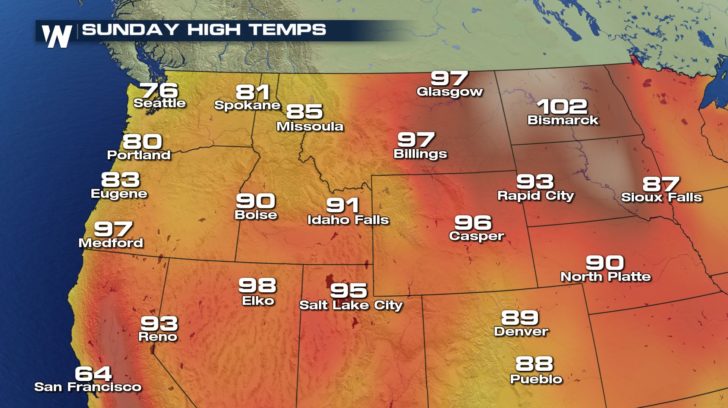 Forecast high temperatures Sunday, August 12 Within these hot areas, you'll want to make sure you listen to your body, take frequent breaks, know the signs of heat-related illnesses, and check in on friends/neighbors to make sure they're staying cool too! For more on your daily forecast, make sure to head
here.
For WeatherNation, Meteorologist
Steve Glazier