Summer officially starts this weekend but Caribou is already feeling the heat! Caribou hit 95° which shattered the previous record of 90° set in 1955. https://twitter.com/WeatherNation/status/1273734247795154944 The abnormally hot conditions will continue to ramp up Friday with the forecast high expected to reach 97°. The current record high temperature for Friday is 91° set in 1995. The hottest temperature ever recorded in Caribou for any month is 96°, which means they could see their hottest day in recorded history. It is important to note that temperature data only began to be collected for Caribou in 1939.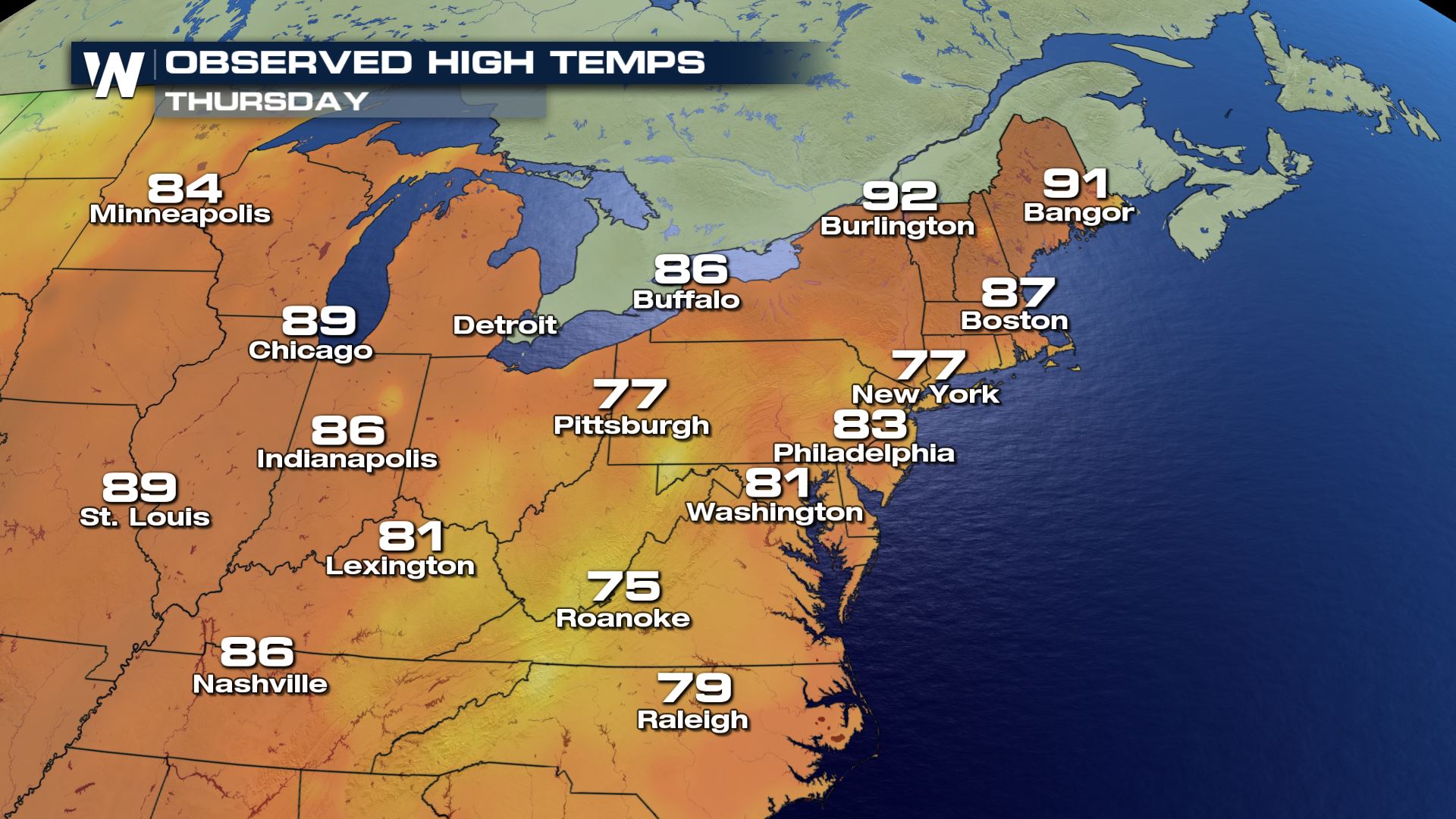 Thursday's Observed Highs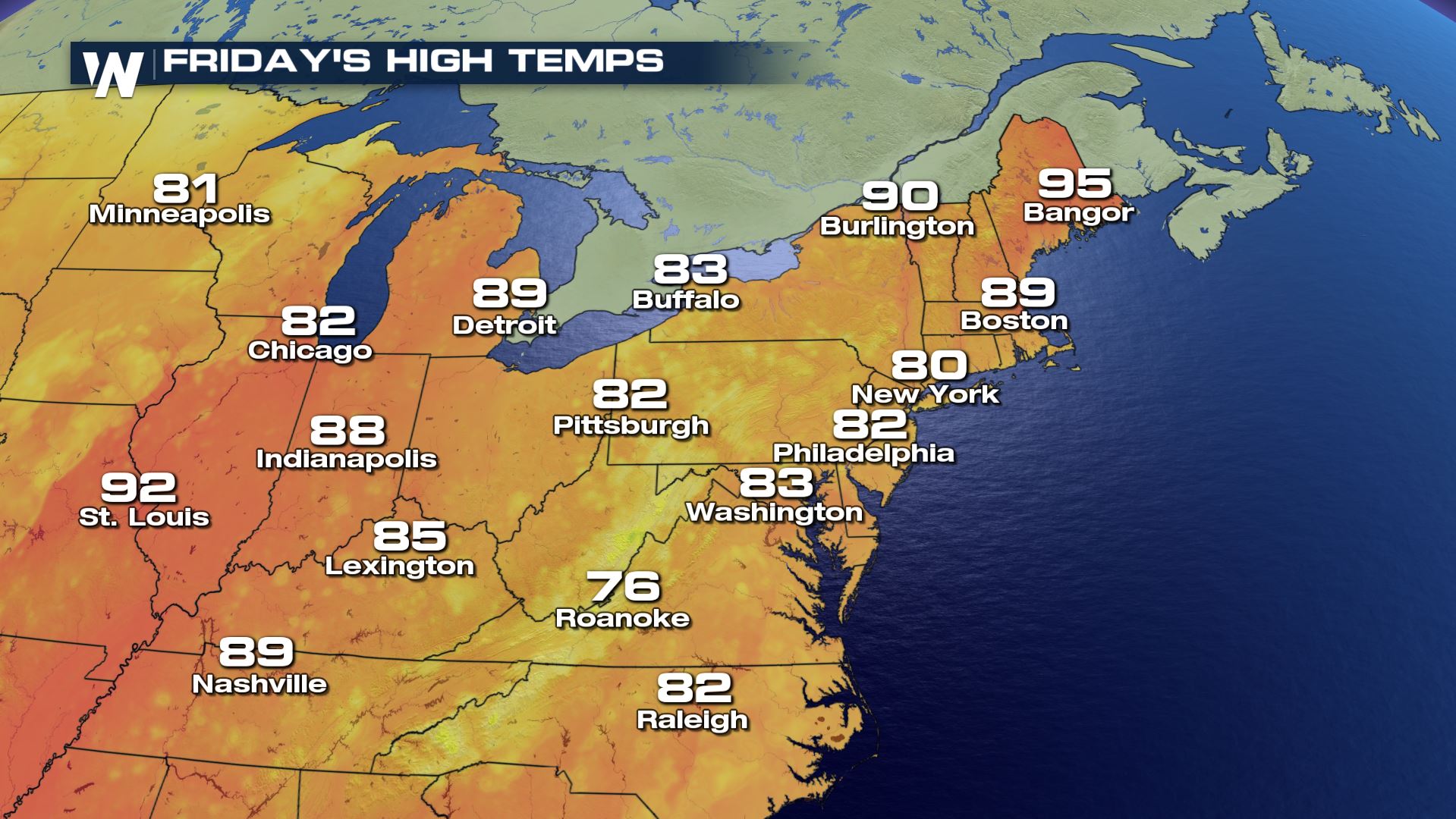 Friday's Forecast Highs Maine will see a cool down into the weekend, but temperatures will stay well above normal. The typical high temperature in Caribou is 72° and temperatures are expected to stay in the upper 80s.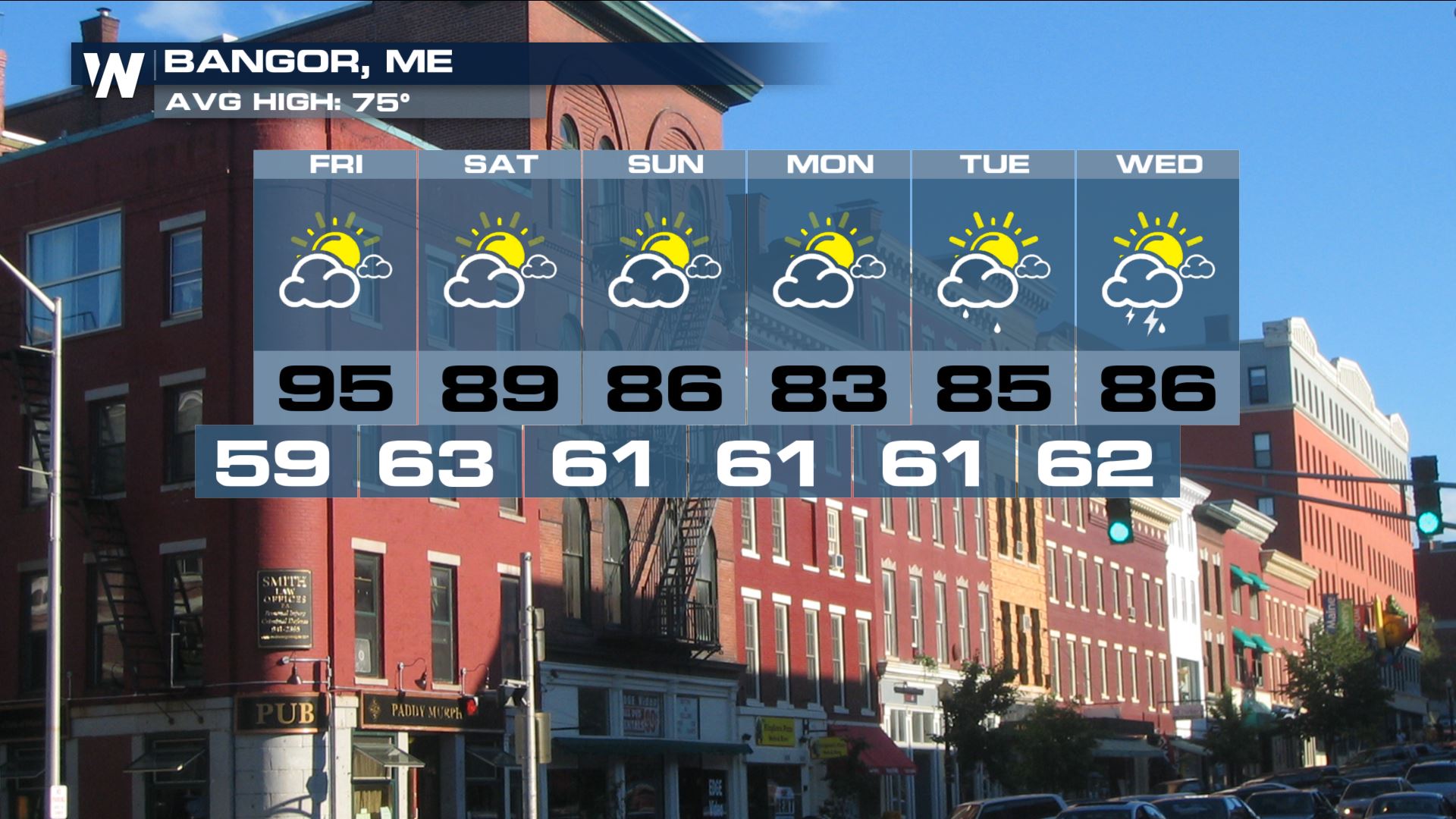 Bangor's Extended Forecast