We may sound like a broken record talking/writing about this, but once again the city of Dallas has found itself in the record books....for rainy weather. Here's the latest one: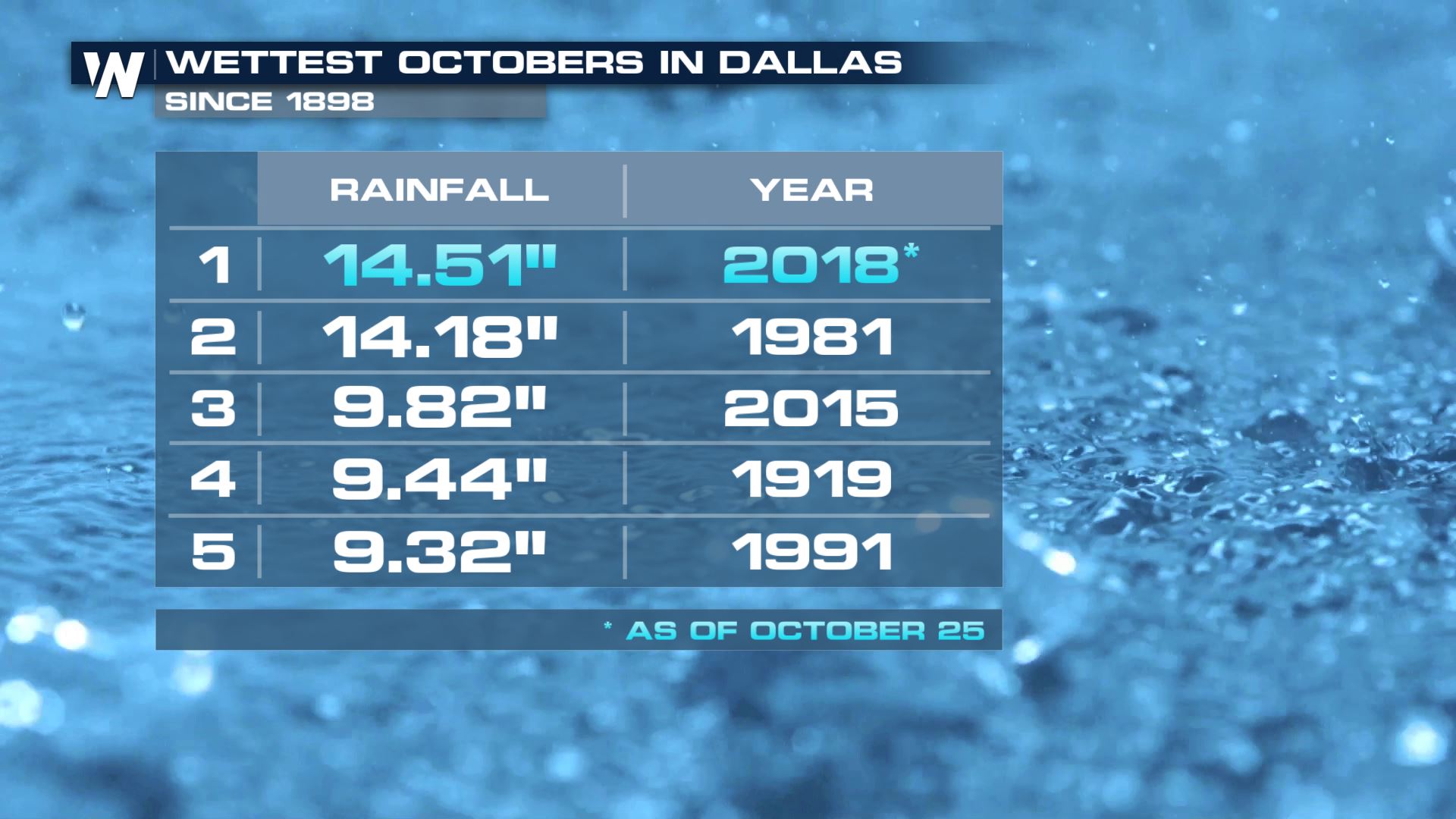 The Dallas-Fort Worth, Texas area has received more than 14 inches of rain so far this month. That officially makes it the wettest October on record for this location. Precipitation records have been kept here since 1898! It doesn't stop there though...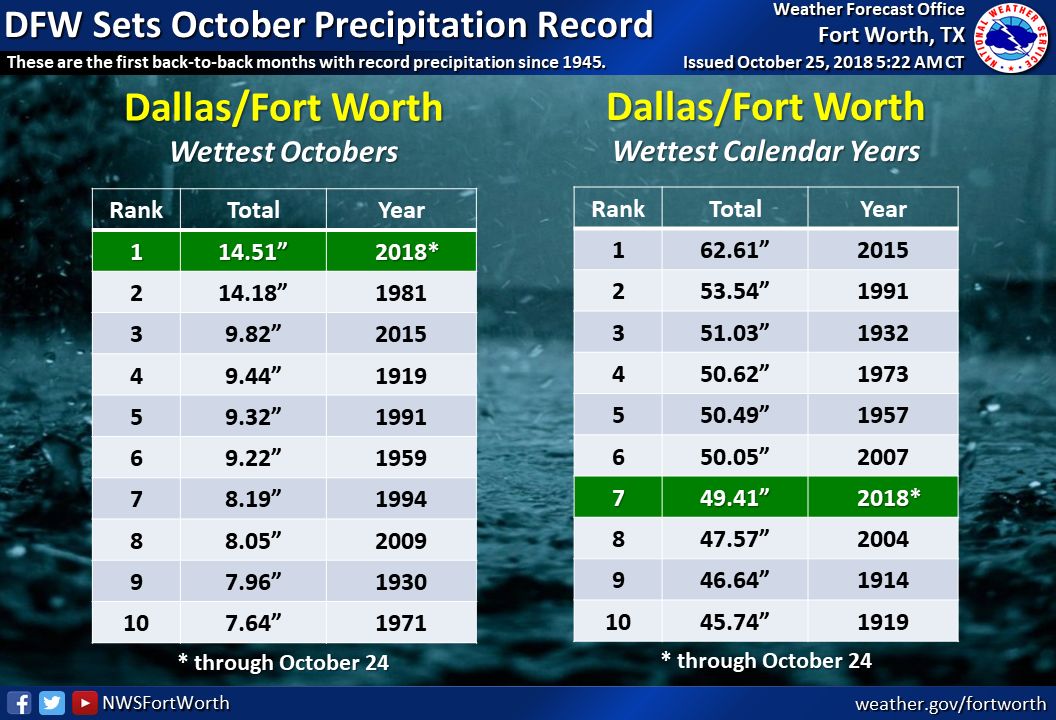 Courtesy the National Weather Service - Fort Worth, TX According to the local National Weather Service office, these are the first back-to-back months with record precipitation since 1945! Dallas-Fort Worth picked up 12.89" just last month, making it the wettest September on record as well! You put the two together and...well, you can guess: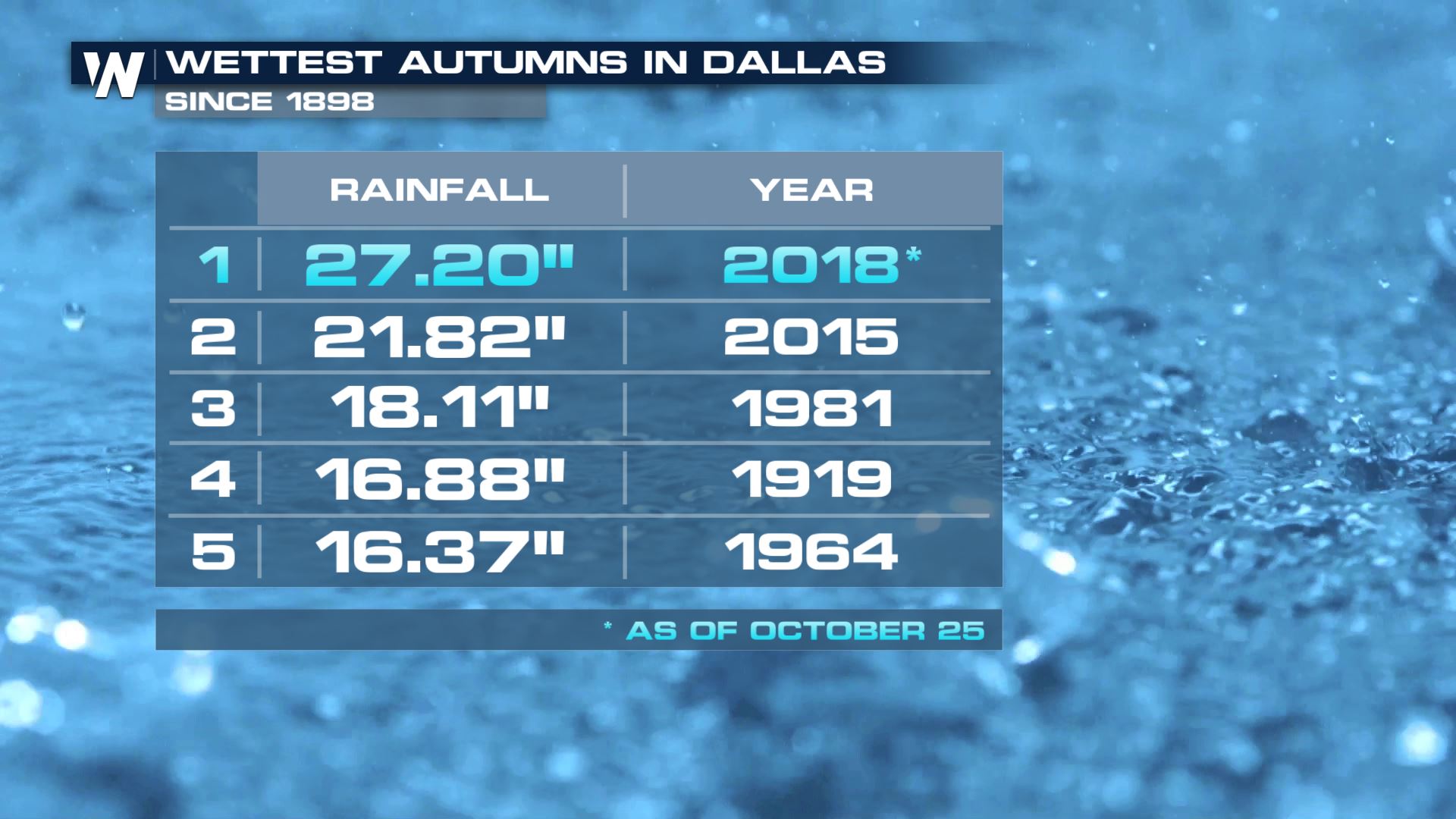 Meteorological Fall which consists all of September, October, and November is officially the wettest in the Dallas-Fort Worth recorded history. With more than a month to go, these numbers will likely continue to rise. Why has it been so wet? The weather pattern featured stronger jet stream winds coming into Texas from the Pacific Ocean. This helped steer multiple hurricanes and tropical storms into Mexico and eventually into Texas. Meanwhile, multiple cold fronts have become parked across northern Texas, separating warm-humid air from cold-dry air and releasing more rain on northern Texas.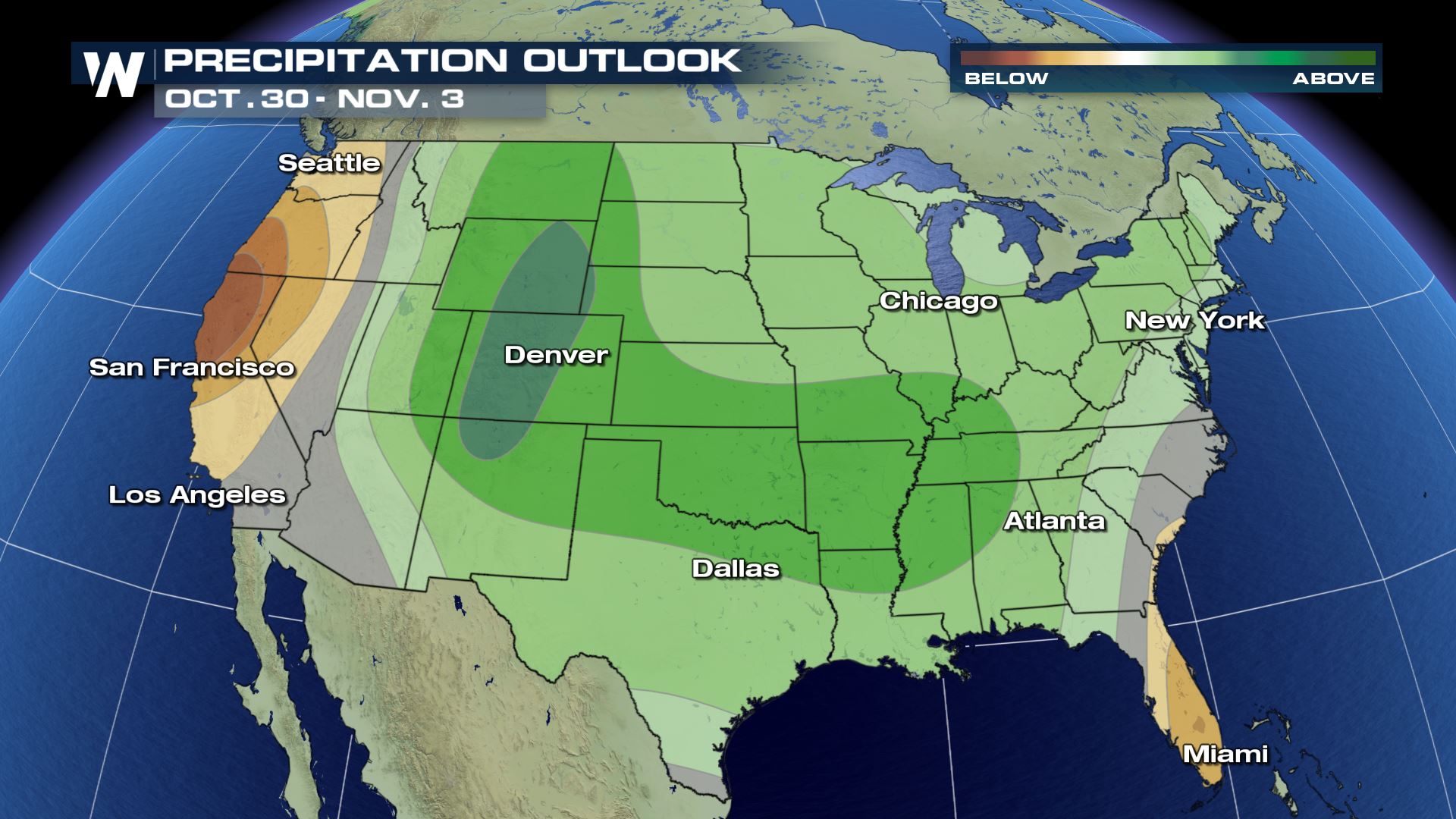 The precipitation outlook for the turn of the calendar [October 30 - November 3] shows an above-average chance of wetter weather conditions in green. Watch out, kiddos! As of this writing, it appears Halloween in the Dallas-Fort Worth area could be pretty wet! Rain is currently forecast for Wednesday, October 31. For WeatherNation, Meteorologist
Steve Glazier