As Henri approaches the northeast we are expecting heavy rain, wind and storm surge across the northeast. The worst of the impacts look to be across Long Island, coastal Rhode Island and Connecticut.
Long Island
We are expected the brunt of this storm to impact Long Island, especially the east side of the Island. Storm surge on the south side of Long Island will be in the range of 3-5' and 2-4' for Long Island sound. Winds will be approaching hurricane force as the center of the storm moves through on Sunday morning. Heavy rain bands will provide the flooding risk but we could also see a few embedded tornado warnings.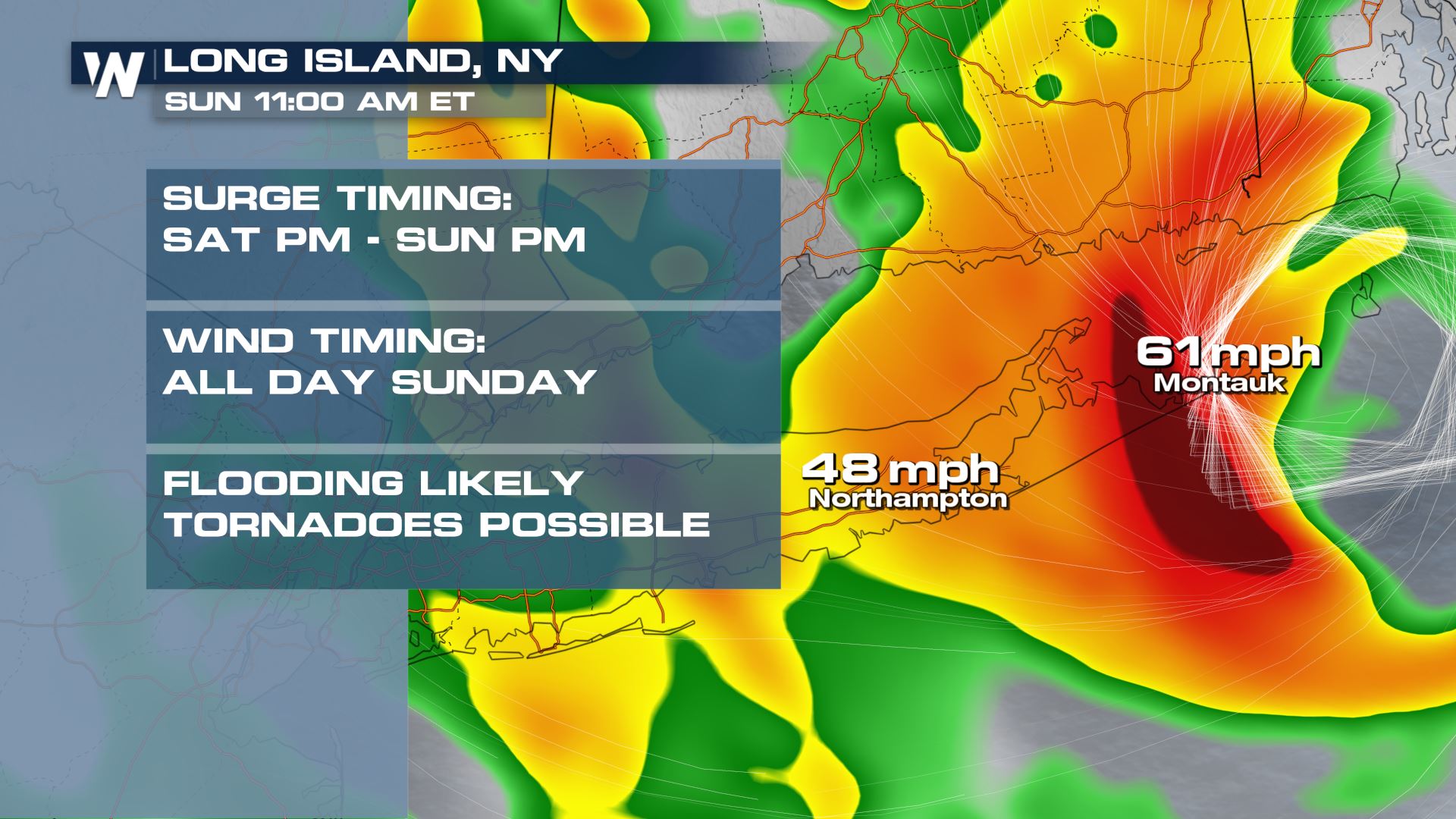 New York City
The largest city in the United States in under a Tropical Storm Warning as winds are expected to top 39 mph (tropical storm force). Heavy rain will create flash flooding concerns. Although storm surge will be highest across Long Island, we could see 1-2' surge.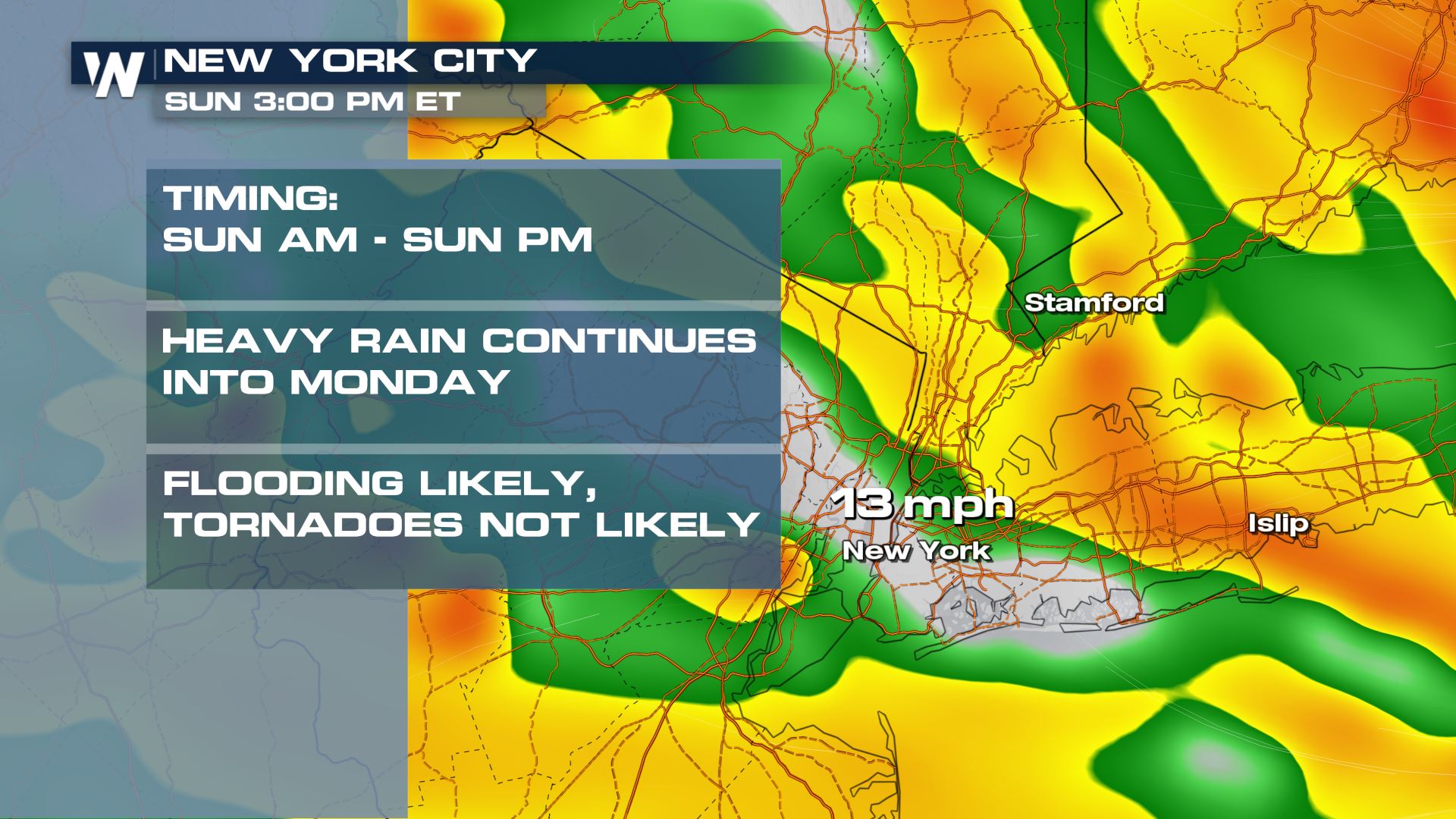 Connecticut
Coastal CT and RI will face storm surge in the range of 3-5' as we head into Sunday morning. This will coincide with high tide, so coastal flooding is expected south of I-95.  Winds will decrease as Henri moves inland, but tropical storm force winds will reach inland.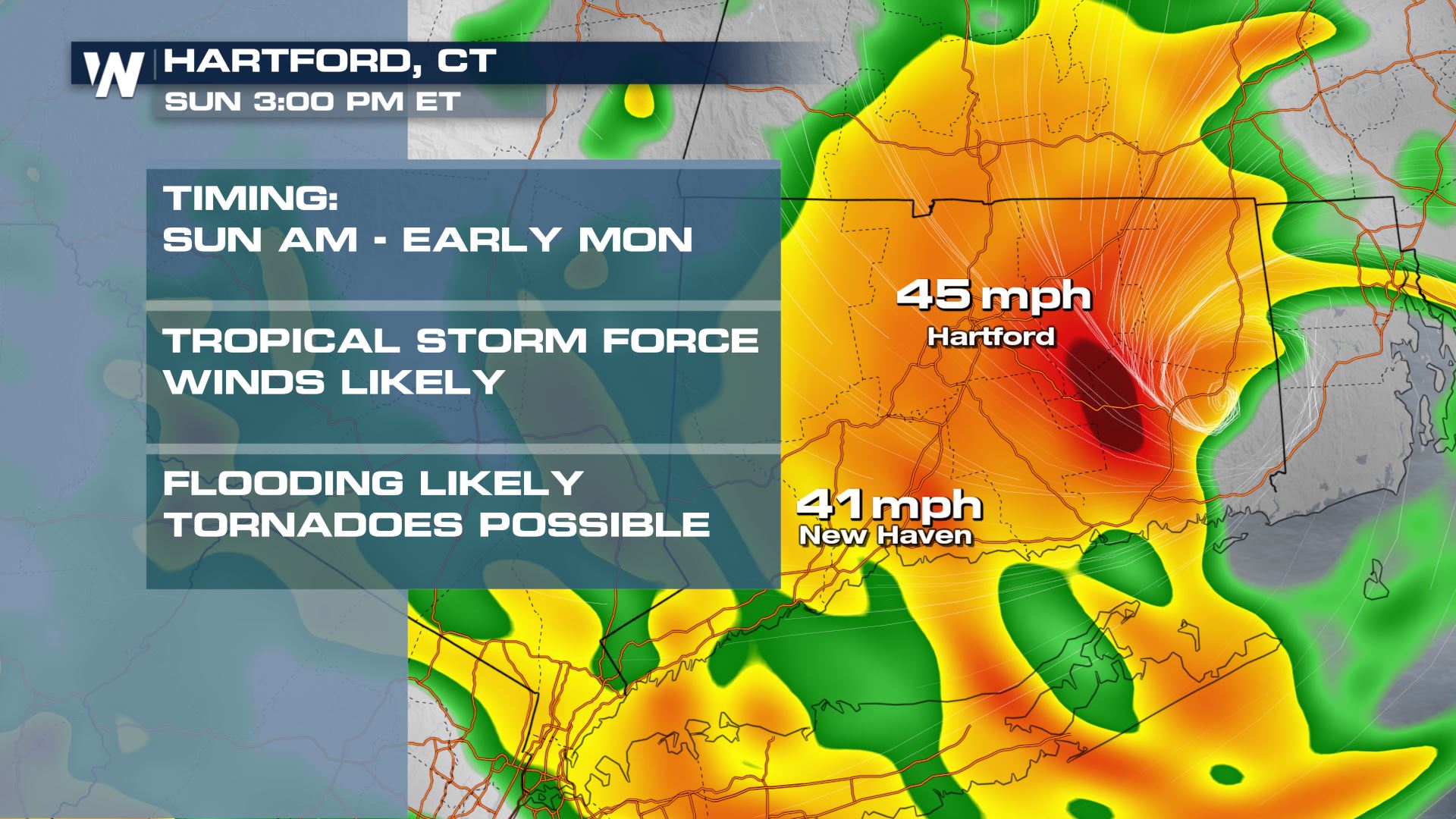 Coastal MA & RI
The strongest winds will be seen east side of the storm. By the time the storm moves inland, winds will have weakened some, but we anticipate near hurricane force wind gusts for Buzzards Bay, MA and coastal Rhode Island. Surge will be one of the biggest concerns for these areas as 3-5' possible. We could see power outages, so make sure you are prepared to be without power for at least half a day if not longer.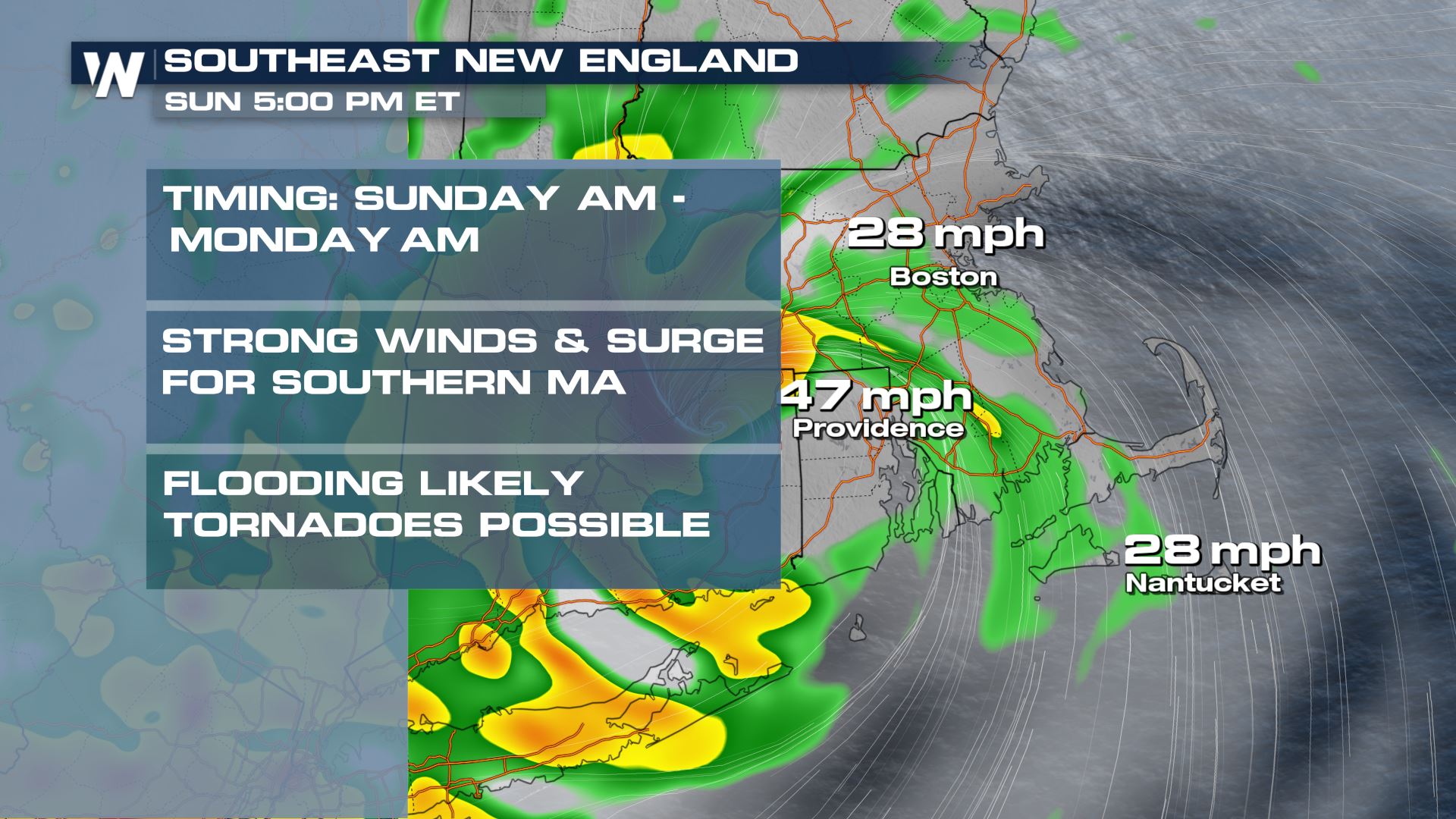 We will continue to bring you the latest on Hurricane Henri throughout the weekend and in your eastern regional forecast :10 after the hour