The lack of rain in parts of the Four Corners region is leading to serious drought concerns, and one city in particular is feeling the brunt of the drought. Albuquerque, New Mexico has only seen 0.76" of precipitation since October 1st - a six-and-a-half month span - less than a fifth of the city's typical rainfall in that time frame (3.86"). It's led to major drought and fire weather concerns in this part of the country, and if there isn't more moisture in the near-term, it could have the hot summer months mired with extra fire concerns.
Sure, less than an inch of rain might be more typical for places like Phoenix, Arizona or Las Vegas, Nevada during their dry seasons, but even those two cities - both of which average considerably less rain per year than Albuquerque - but even Phoenix (1.00") and Las Vegas (1.77") have seen more rain than Albuquerque in that time span. Albuquerque averages almost nine inches of rain a year (
8.67", to be exact
), but now more than half of a year has passed with not even a full inch of rain. That said, there could be some moisture arriving in central New Mexico later this week. A storm system moving into the West Coast will slide eastward towards the Four Corners area, potentially bringing some needed moisture to the area by Friday and Saturday.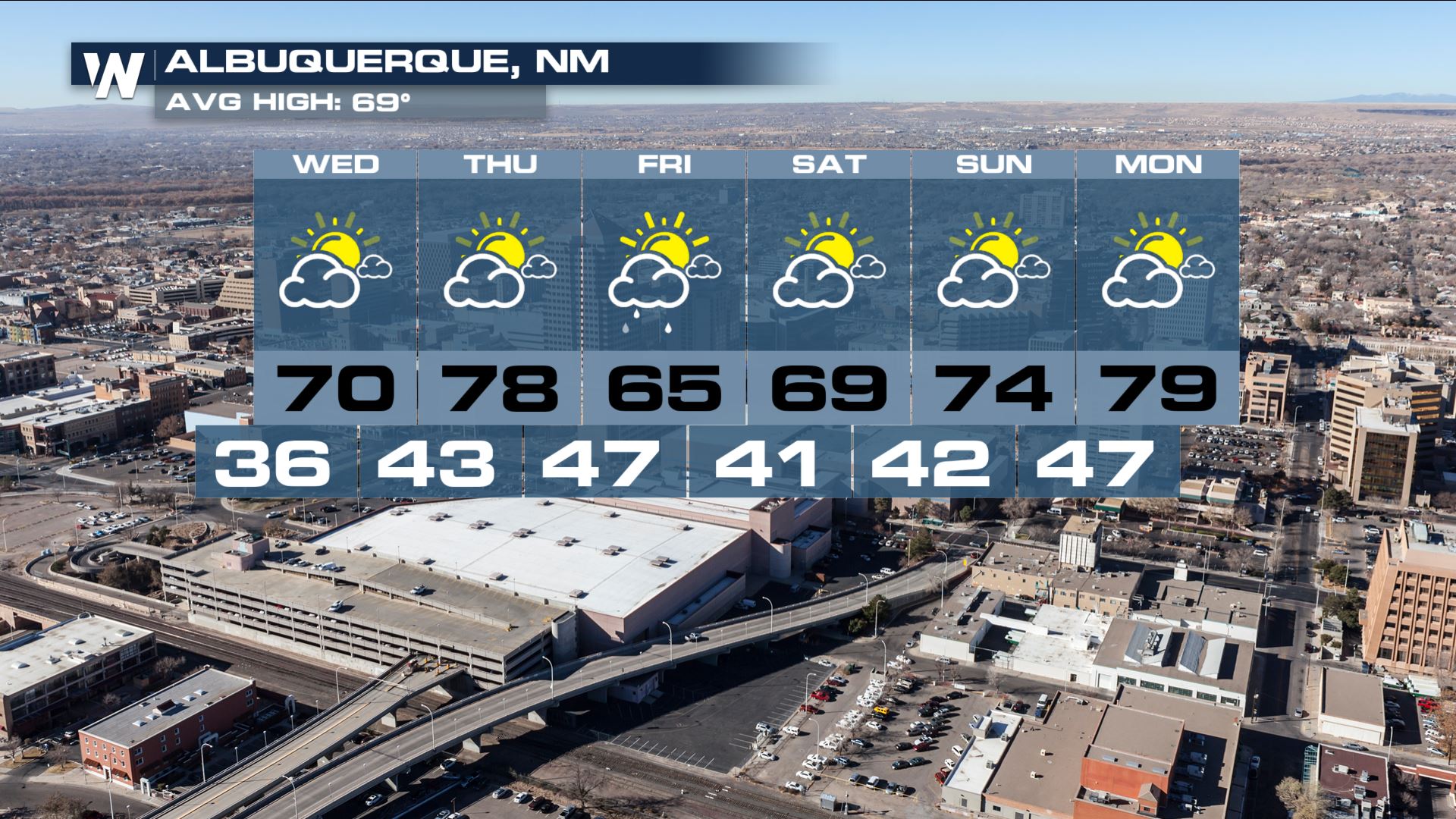 Stay with WeatherNation for the latest on the continued drought across the Four Corners region and the possible impacts of this next storm. For WeatherNation: Meteorologist Chris Bianchi