Last week, NOAA's
Climate Prediction Center
issued their outlook covering
February, March, and April
. Warmer than normal temperature are forecast from the Eastern Seaboard through the Mississippi Valley and into the Southwest. Winter's grip may hold on a little longer in the Upper Midwest with colder than average weather predicted.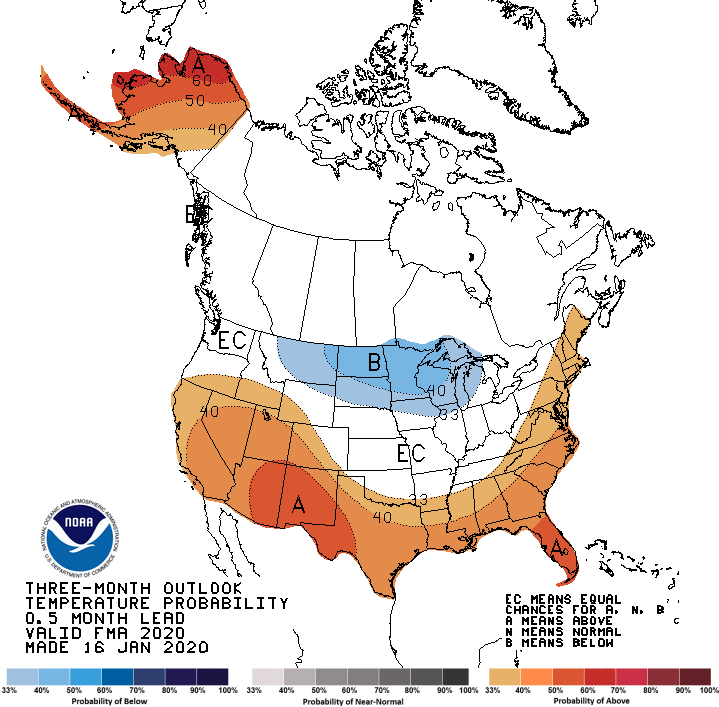 In the precipitation outlook, wetter than average weather is expected from the Northwest to the Great Lakes and Tennessee Valley. Drier than normal conditions are forecast for the Southwest. This will likely lead to drought conditions persisting and possibly further development from the Four Corners to California and Oregon.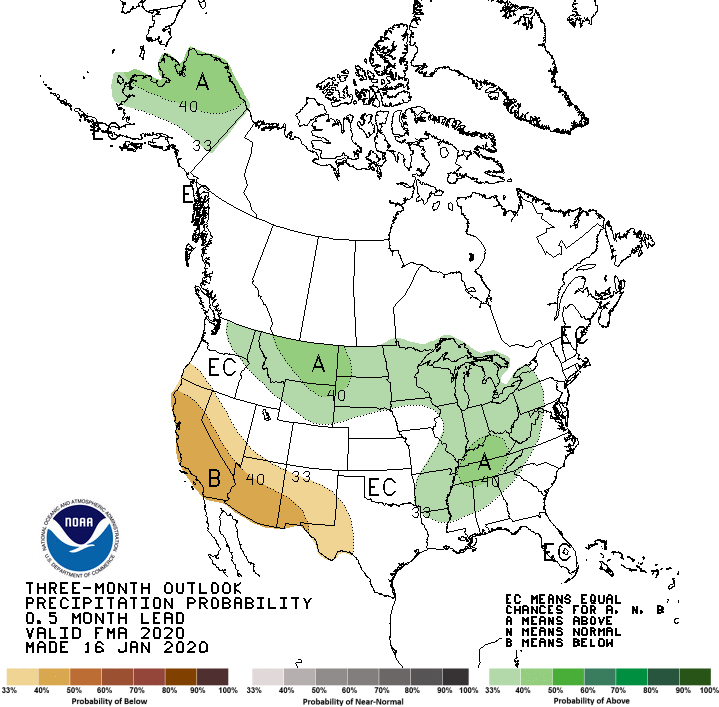 https://twitter.com/NWSCPC/status/1217809348304363520
The CPC noted
that the forecast were based on model guidance and statistical tools. Sea surface temperatures in the Pacific Ocean are near normal, and that is expected to continue. Therefore,
El Nino or La Nina will not be in a factor
over the coming months.