Another round of snow is already underway across the central U.S.  It's a textbook Alberta Clipper, essentially a cold front coming down from Canada.  Snow and colder temperatures will accompany the front.  Winter Weather Advisories are in effect for Sunday morning.  If you look at the winter weather alerts below, you can easily see the trouble spots will be.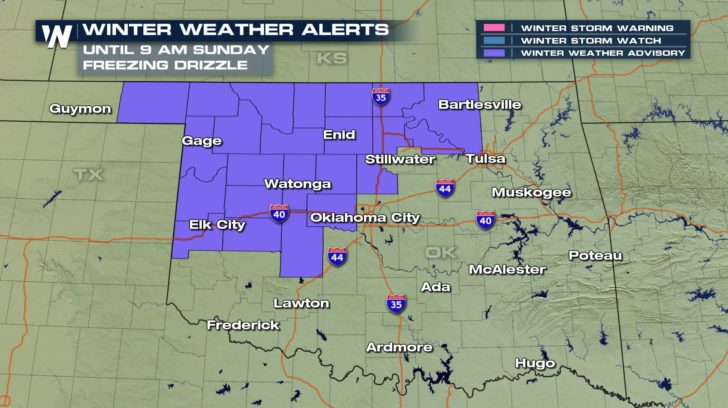 Light freezing fog and freezing drizzle will make things very slick on northwest Oklahoma roadways. Drive safely! By Sunday morning a separate area of snowfall will be moving across the southern Great Lakes and parts of the Northeast.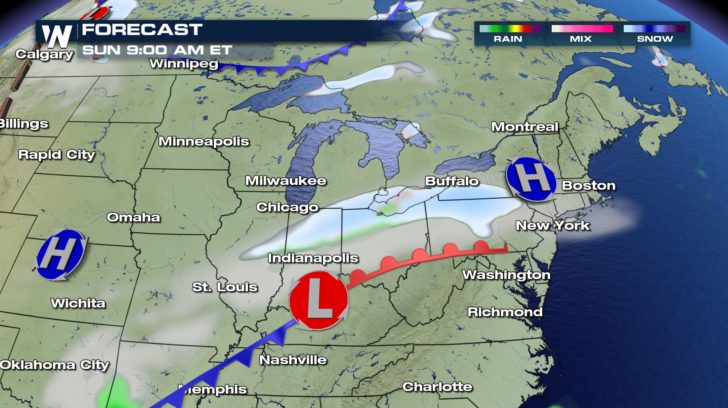 This will be light to moderate snow as it moves northeast, just enough to coat the bridges, overpasses, and grassy surfaces.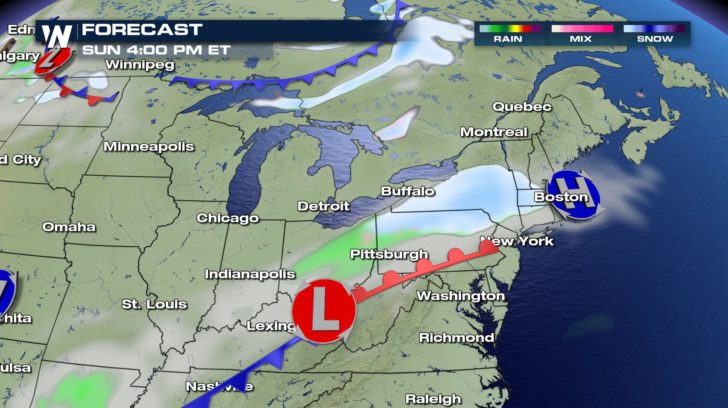 By late Sunday the low pressure system will bring the snow into New England with light, but icy accumulations.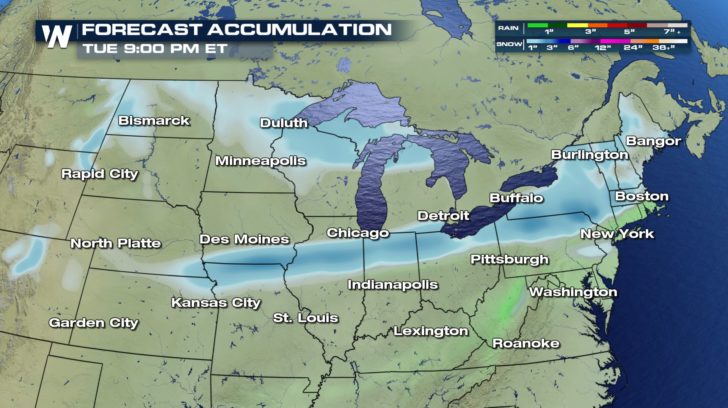 Here are the snowfall projections. The Sunday snow will bring 1-3" in the light blue/teal colors through the Northeast. But wait, there's more! Another low pressure system will scoot through the Great Lakes and Northeast on Tuesday morning bringing another accumulation. High temperatures will plummet behind the cold front.  Look at cities like Bismarck and Minneapolis.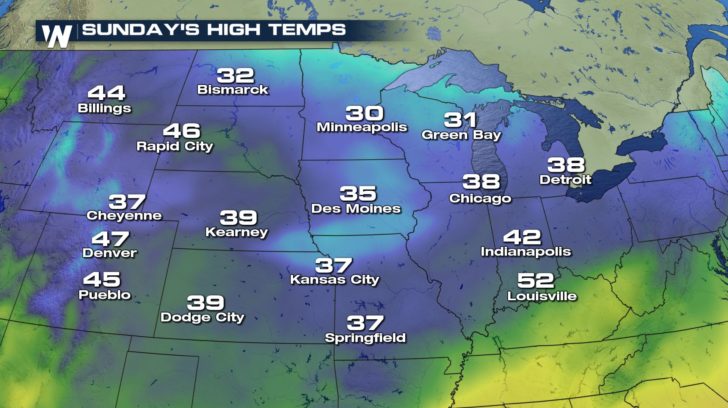 So get ready for another blast of winter weather in the middle of November.   And remember, winter is still officially over a month away! For WeatherNation:  Meteorologist
Matt Monroe